These Peppa Pig Party favor bags are sure to bring a smile to any Peppa fan. Download these DIY templates and learn how to make Peppa and George Party Bags to use at your son or daughter's next birthday party.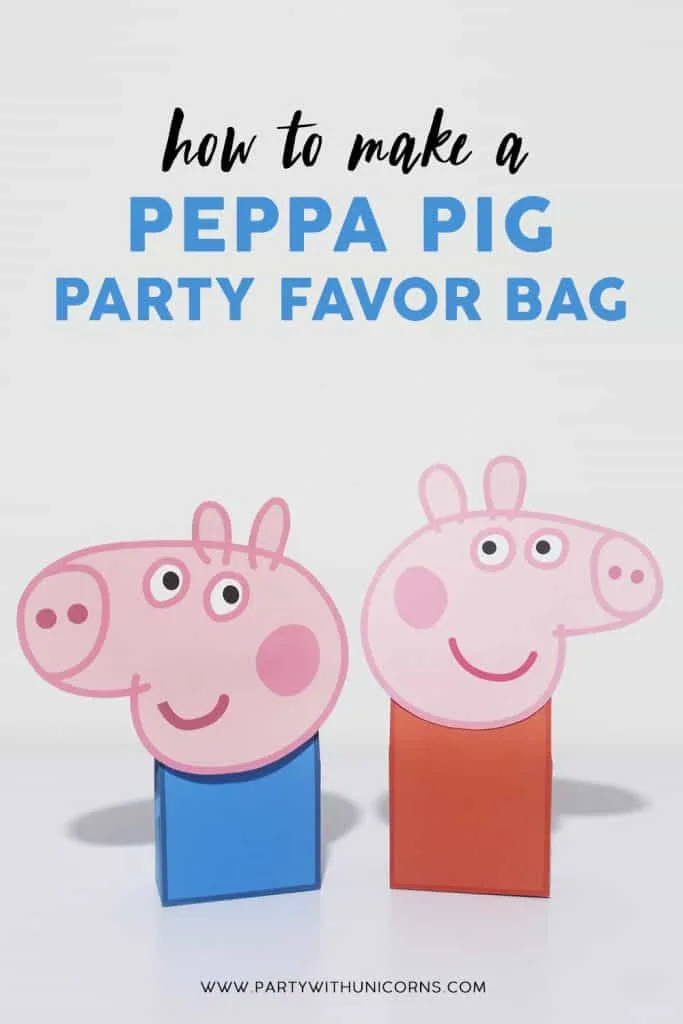 My youngest daughter absolutely loves Peppa pig. She cannot get enough of her. I have made these little Peppa bags for and her friends. They are perfect for a Peppa Pig-themed party or just as a cute way to wrap up a treat at home. My daughter has actually filled her bag with her Peppa toys.
I created two printable templates that you can use in this project. A Peppa favor bag template and a George favor bag template. George is the little pig you will see in the show, he is the little brother of Peppa who is also adorable.
To start with this project, gather the supplies needed: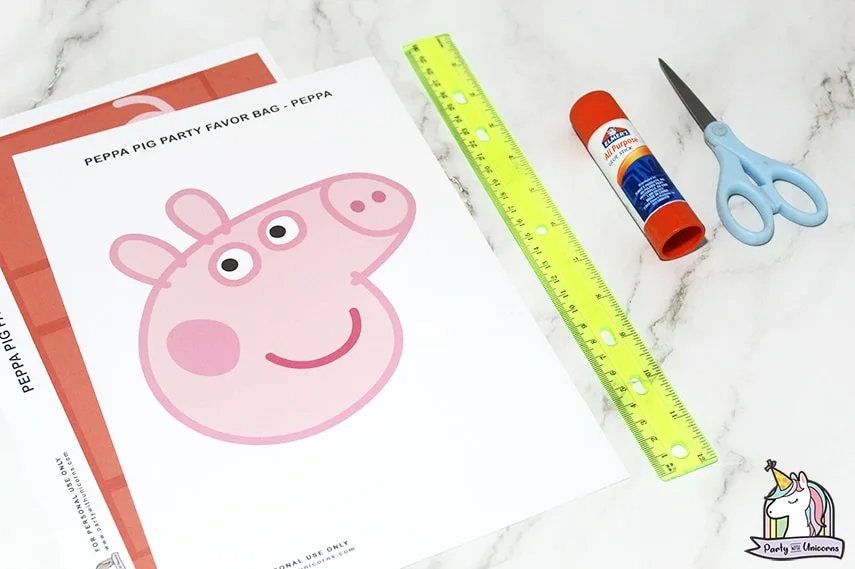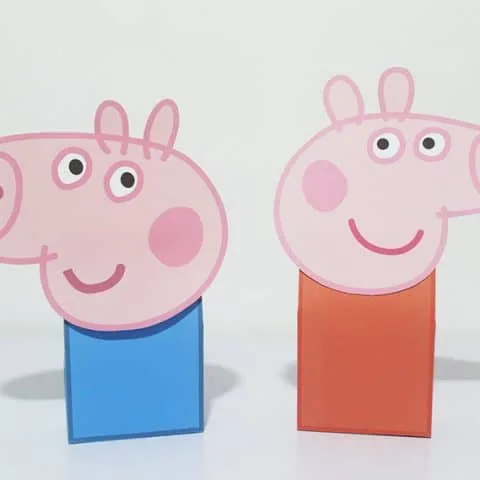 Peppa Pig Party Favor Bag
Fun and easy Peppa Pig-inspired party favor bags you can make at home with your kids. Download our FREE Peppa Pig Party Party Bag Template and follow the instructions below on how to create one.
Instructions
Download the FREE Peppa Pig Favor Bag template and print it out.
Cut out the template including the broken lines to create flaps.
Fold the solid lines. Use a ruler to create a perfect crease.
Glue the side flap together to attach both sides.
Fold down the bottom flaps and apply glue to secure.
Create a v-shaped crease on each side of the paper bag and fill it in with goodies. Glue or tape to close.
Glue the head on top of the favor bag.
Complete making all the template designs to create Peppa and George favor bags for your guests.
These cute Peppa Pig Party bags are the perfect way send your guests some with a very special treat at the end of your Peppa Pig Party.
Similar Posts: