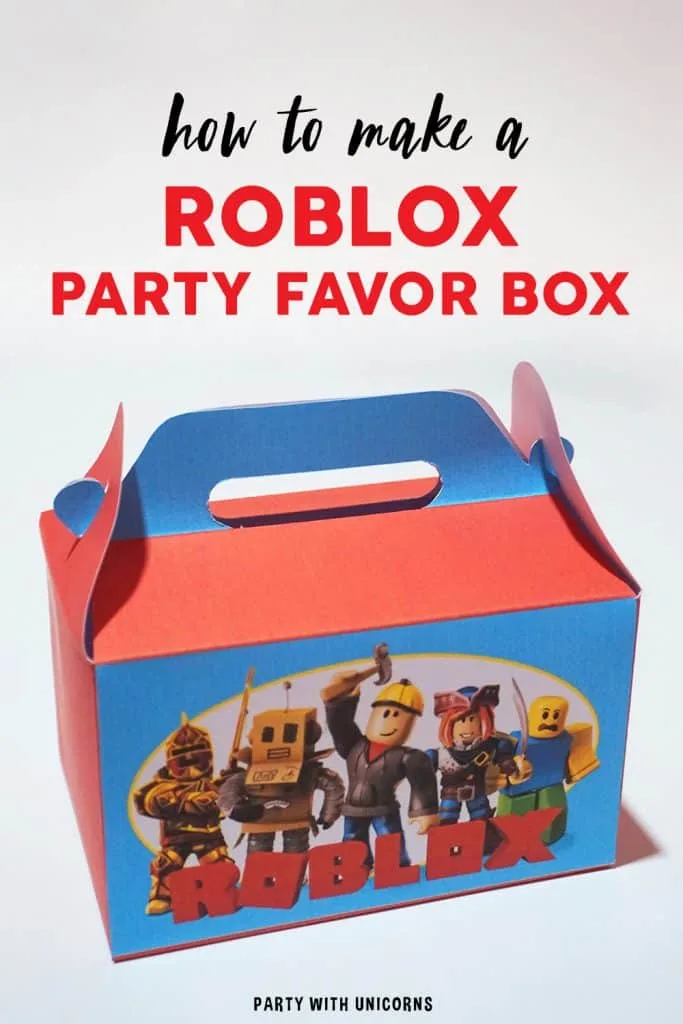 Today I am back with a Roblox Party Favor template for you to print and use at your Roblox Birthday party. The template has two pages and one of them can be customized with text for your event. Cool, right? Keep reading to get all of the details and the template for this fun party favor.
What is Roblox?
If your child has asked for a Roblox party and you have no ideas what Roblox is, then be sure to create out the Roblox website.
Roblox is a platform where people can create, and share online games. All of the games you see in the Roblox platform have been built by members of the Community. For users, Roblox offers thousands of free user-created games for free.
Roblox Party Favor Tutorial
To start off with this project, gather the supplies needed. Most of the supplies you will need are found already at home: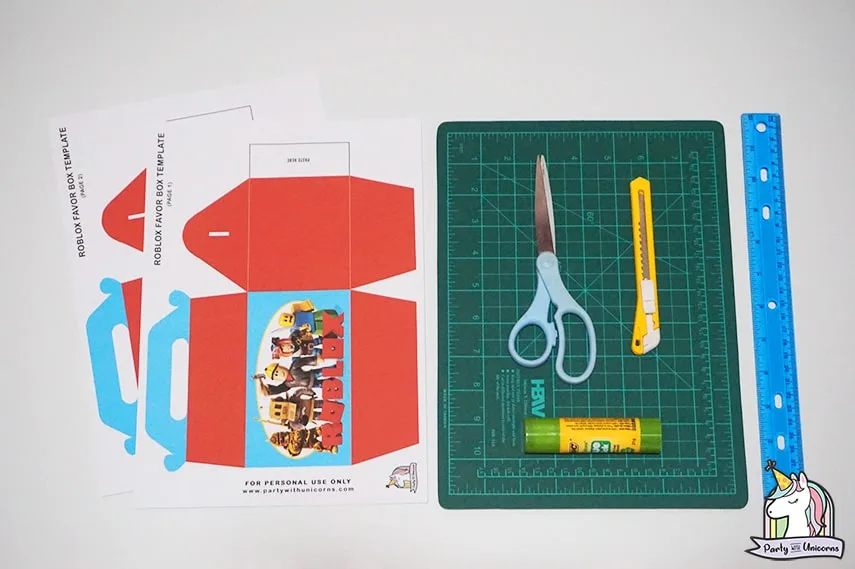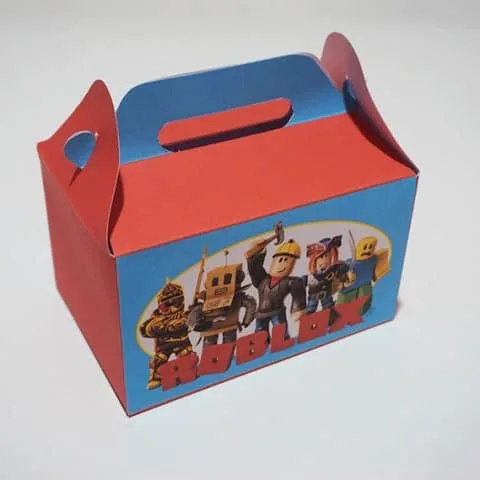 Roblox Party Favor Box
Easy DIY Roblox Party Favor Box that you can customize
Tools
Scissors
Ruler
Glue
Craft Knife
Cutting Mat (optional)
Instructions
Download the FREE Roblox Party Favor Box template. You can customize the template by opening the file in a program like Canva or Word. Then add text and print out.
Cut out the template.
Remove the remaining white part from the template using your craft knife. This will serve as your box holes.
Fold the template. Use a ruler to create a perfect crease.
Attach the two templates by gluing the flaps together where the "Paste Here" is seen.
Then glue the other flap together.
Fold-down the bottom flaps and apply glue to secure.
Finish the box by assembling the handle.
And you're done! I hope this free Roblox Party Favor Box template will make your Roblox themed party more fun with the kids.
Similar Posts: