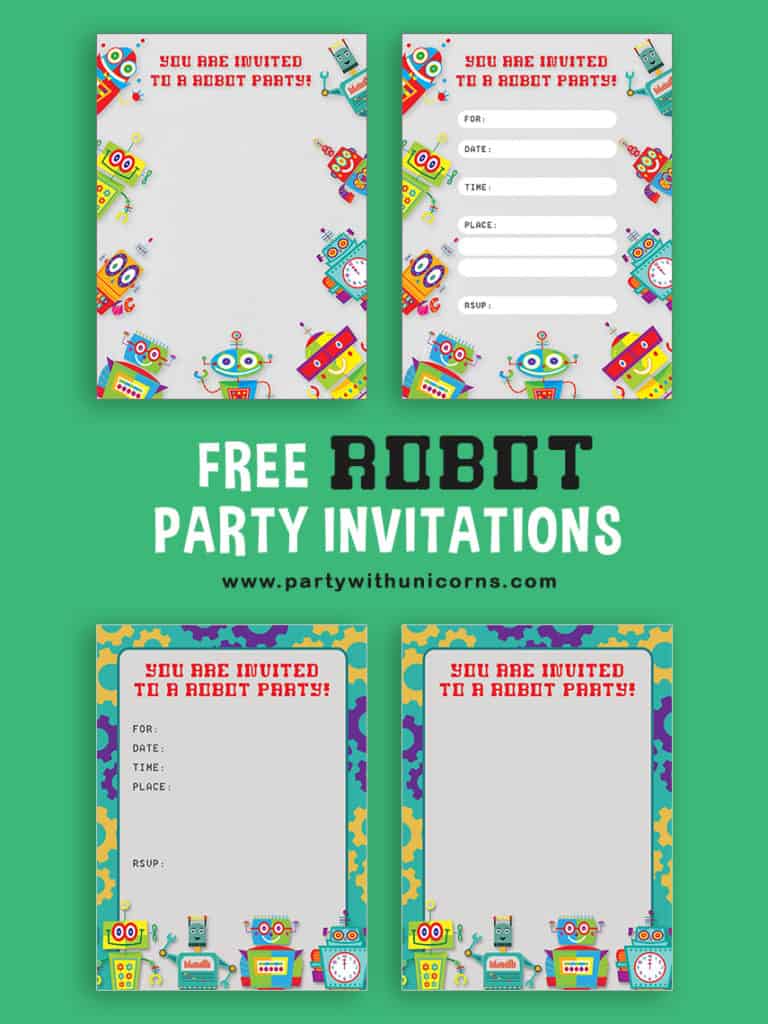 Dori arigato Mr Roboto… Somehow I can't help but sing that song as I work on these Robot Birthday Invitations. Today's post includes four different robot templates to use at your next party.
Robot Party Inspiration
I am the member of an Australian Facebook group called "Kids Party Rescue", it's an amazing group where Mums can find extra kids to attend their child's party. It's great for kids who have not had anyone RSVP to their party and for kids who have not received invitations. All in all, mums doing great things for each other their kids.
I recently put out a call to the group to create some free printables for anyone needing some help putting together their event and a mum asked for some robot printables to use at her son's party. So this is the first post in our set of robot printables.
Download Free Robot Birthday Invitations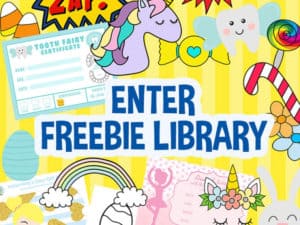 If you would like to download these Robot Birthday Invitations, head over to our freebie library. All four templates are available to download in the library. You can also find all of the other free printables from Party with Unicorns in this location. I will also be adding all future robot posts to the library!
Editing the Invites
If you have not worked with one of the party with Unicorn invitation templates before there are a couple of options for working with the invites. I always provided an version with the invitation that you can simply print out and handwrite the details of your party onto.
There is also a version on the invitation with space to add your details digitally. If you need instructions for how to do this, check out my post about using Canva. You can also just load the invite as an image in Microsoft Word and add a text box over the blank space in the middle.
If you have any trouble, leave a message in the comments below and I will do my best to help you figure it out.




More Free Robot Party Printables

As mentioned above, this is the first post in a set being created for a very special boy's party. Be sure to check back over the coming days and download the remaining items for your party.
Need help with your party?
I would love to help you with your party too! If you are mum, dad, grandma, grandpa or friend helping to plan a child's party, please get in touch and let me know what your theme is and what you need to make the event extra special. In the spirit of the kids party rescue page, I'd love to help you make your event extra special, without costing a bomb!
Help us Grow
If you enjoy Party with Unicorn's content and freebies, please spread the word via your social channels and help us grow! This will enable us to keep creating and sharing free content for our readers. You can also follow us on Pinterest, Facebook, Twitter and Instagram.
Similar Posts: