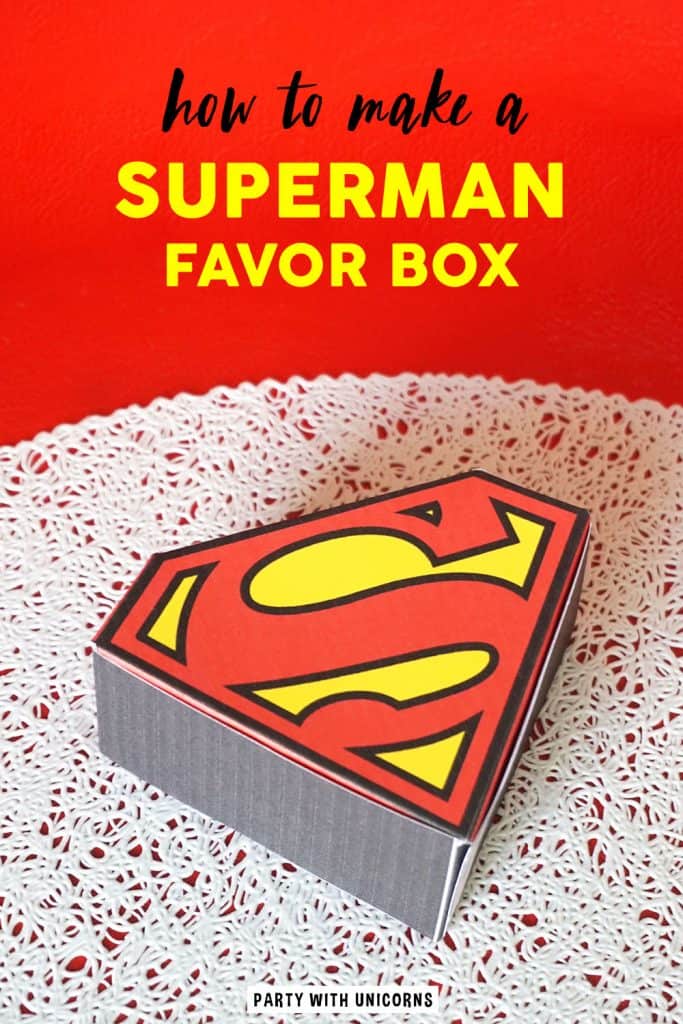 Superheros are one of the most popular themes here at Party with Unicorns. Today's post has been inspired by a reader putting together a superhero party for their son, she reached out and asked if you could do something Superman-related, for her little superman! So today I am posting a Superman Favor box for everyone to enjoy.
More Superhero Party Supplies
If you are planning a Superhero Party and are looking for some fun supplies, check out these popular posts:
Superman Favor Box Supplies
Supplies you need for this project are the following: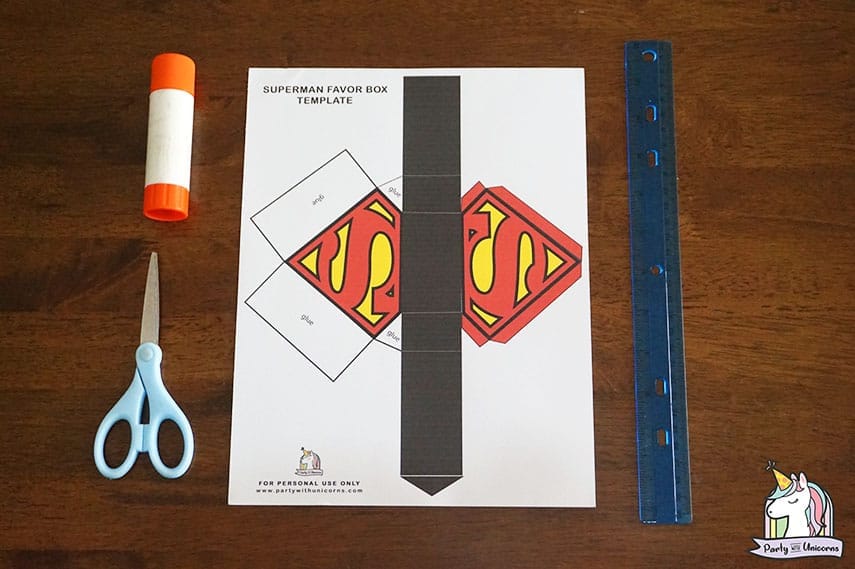 Printed Superman Favor Box Template
Ruler
Scissors
Glue
Scroll to the bottom of this post to get yourself a copy of today's template. The template will work best if it is printed on cardstock.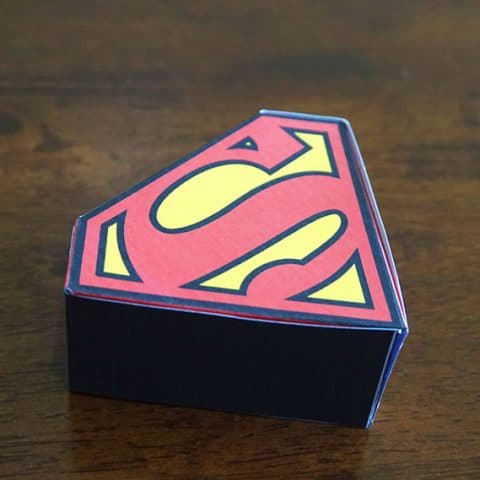 Superman Favor Box
Materials
Printed Superman Favor Box Template (printed onto Cardstock).
Instructions
Download our FREE Superman Favor Box from the Freebie Library and print it out onto heavy cardstock
Cut the template.
Fold the lines using your ruler.
Apply glue on the flaps and assemble the box.
Fold-down the cover and you're done!
And there you have it, your very own Superman Favor Box!
Similar Posts: