This fun Thomas the Tank Engine Favor Box is perfect for your Thomas and Friends Party. Fill it with some treats for the boys and girls to take home at the end of your event, or use it as a cute Thomas Party decoration.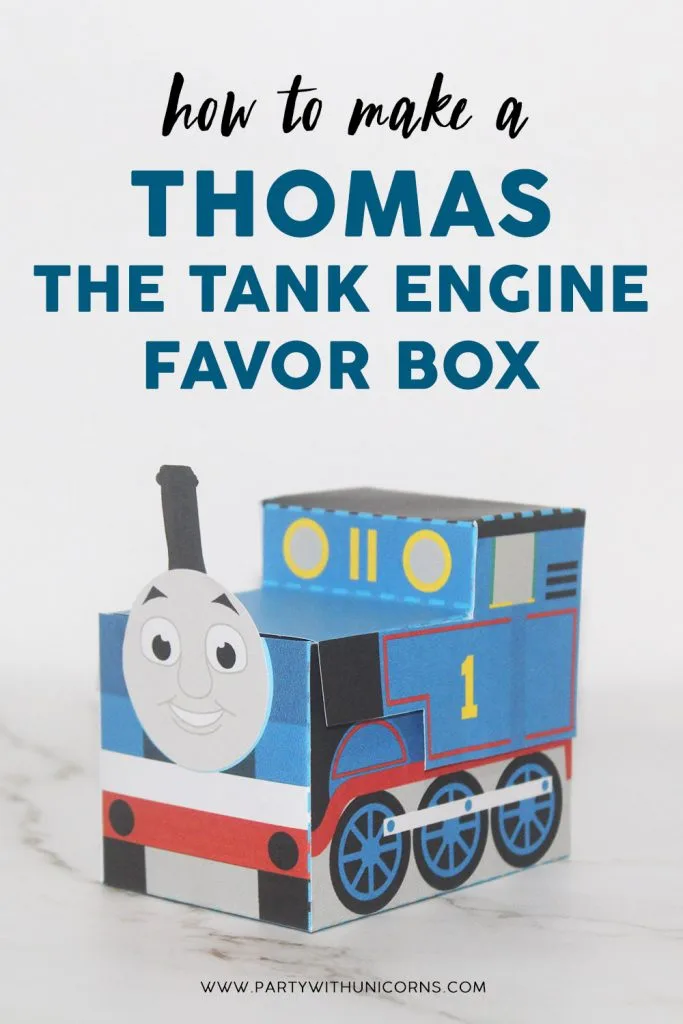 I think most of us parents and kids will recognize this blue steam engine with a number 1 painted on his side. His name is Thomas. Thomas is a happy little engine that enjoys his life in the train yard. This children's show has been one of the most popular kiddie programs since it started. I know there are parents who have been looking for resources for Thomas the Tank Engine party so I decided to make a new printable template that is inspired by Thomas.
This FREE printable template can be used as a favor box for your Thomas-themed party. You can also make this with your kids and play with it as a paper toy.
To begin, gather the supplies needed: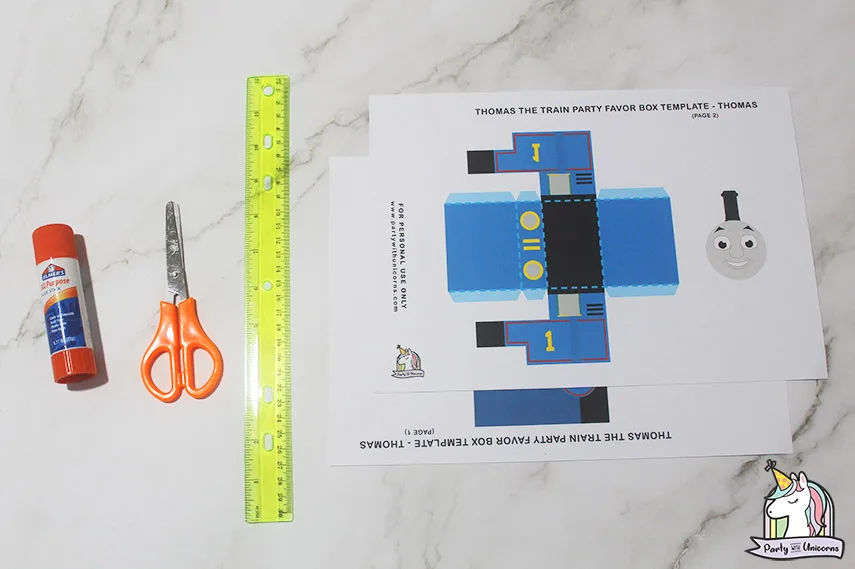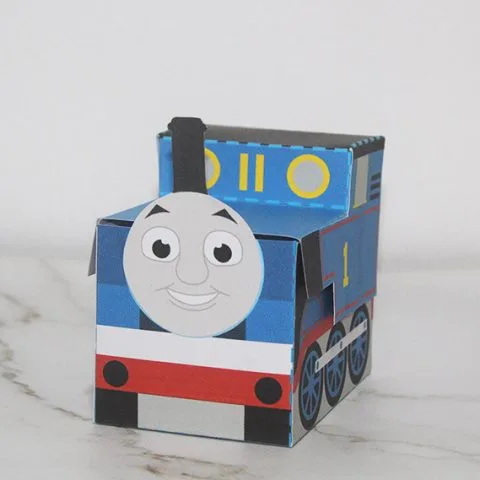 Thomas the Tank Engine Favor Box
Easy to make Thomas the Tank Engine favor box with our free printable template. Follow our tutorial on how to assemble the template and you can use this for your next Thomas-inspired birthday bash or just a fun paper toy for your kids.
Instructions
Download our FREE Thomas the Tank Engine Favor Box template and print it out.
Cut out the template.
Fold the template and use a ruler to make perfect creases.
Assemble the body by gluing the flaps together.
Glue the head on top of the part where "paste here" is seen.
Glue the flaps together to create the lid.
Cover the box body with the lid and your Thomas the Tank Engine favor box is done!
Similar Posts: