Are you planning a Unicorn Party? It should be pretty clear by our name, that we love Unicorn Parties! Since starting this blog, we have covered so many different elements of a Unicorn birthday party, that I can confidentially state that we have everything you need to host an amazing event. Here is a list of all of our Unicorn party ideas for you. From Unicorn invitations, games, cakes and pintables; we have you covered.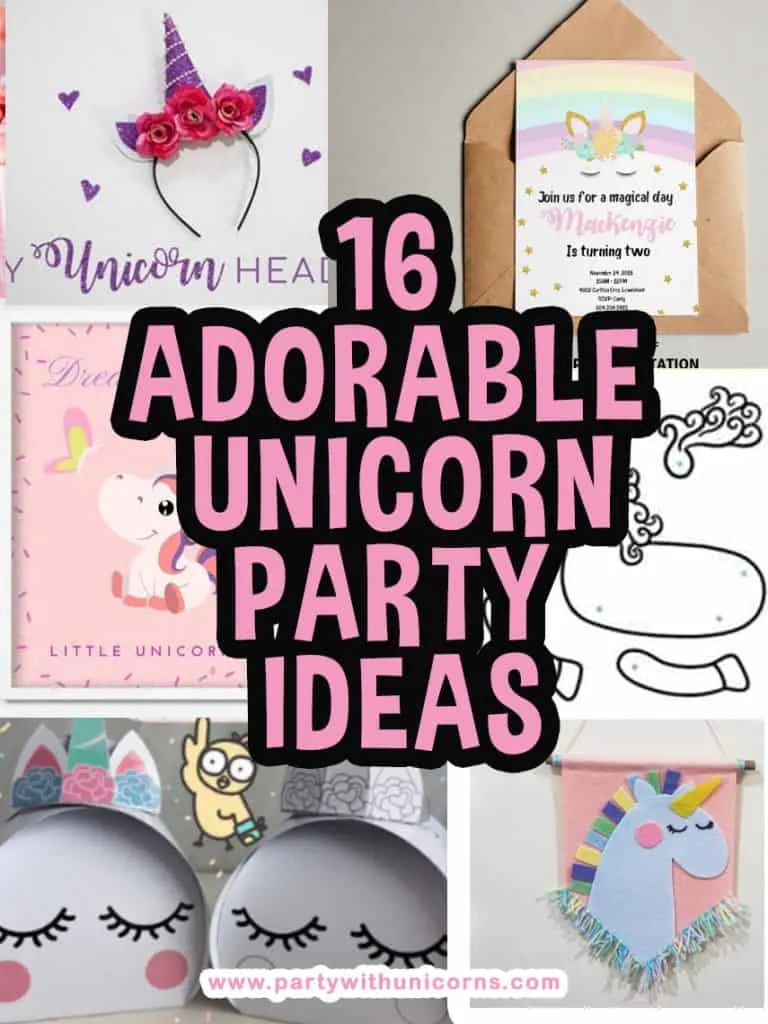 What Makes Unicorns a Good Birthday Party Theme?
I love the Unicorn party theme because it is so magical and the only limit is your imagination. You can make your unicorns do, be and look like whatever you and your child want. If you want purple unicorns, or red unicorns or rainbow glitter unicorns then it is all possible. I think there is something sweet about having a party theme that brings the impossible to life.
Unicorn Party Ideas
Everything you need to plan an amazing Unicorn Birthday Party on any budget From Unicorn Invitations, Unicorn Decor, Unicorn Food ideas including Unicorns Cakes we have you covered.
There you have all of our great unicorn party freebies. I hope you find something you love for your event. If you have any questions, please reach out in the comments below.