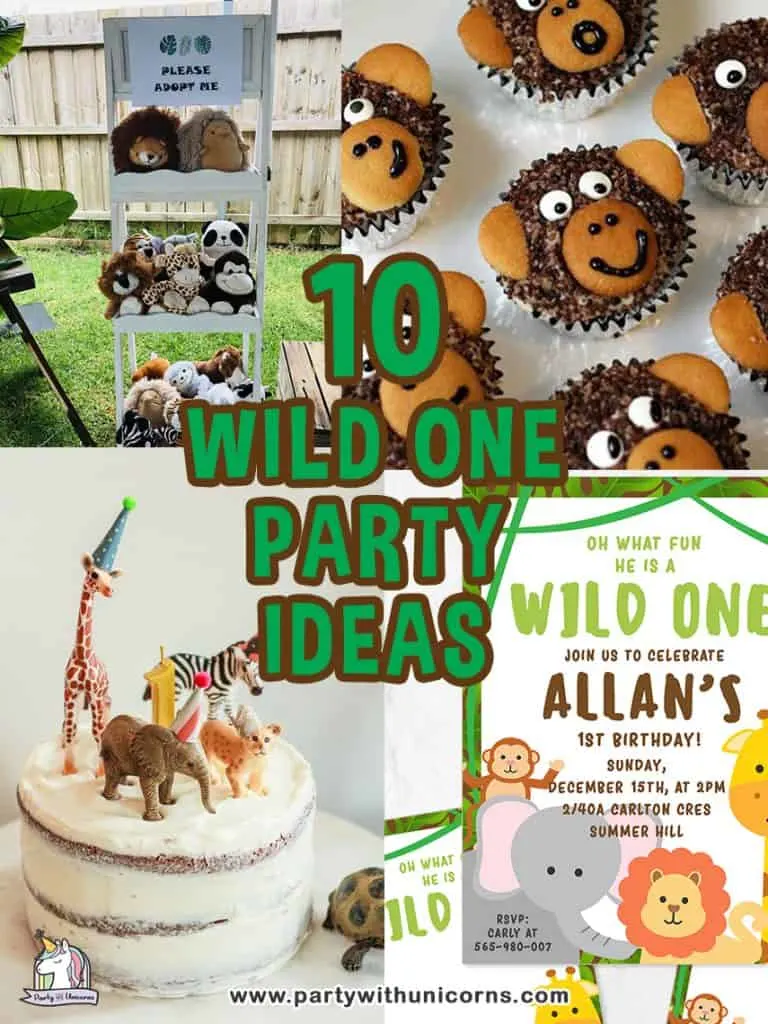 Hello, everyone. I am back again with a list of Wild One Party ideas to share with you. If you are planning a first birthday party, then this is the perfect theme to celebrate the amazing and wild year you have just had.
Free Wild One Free Printables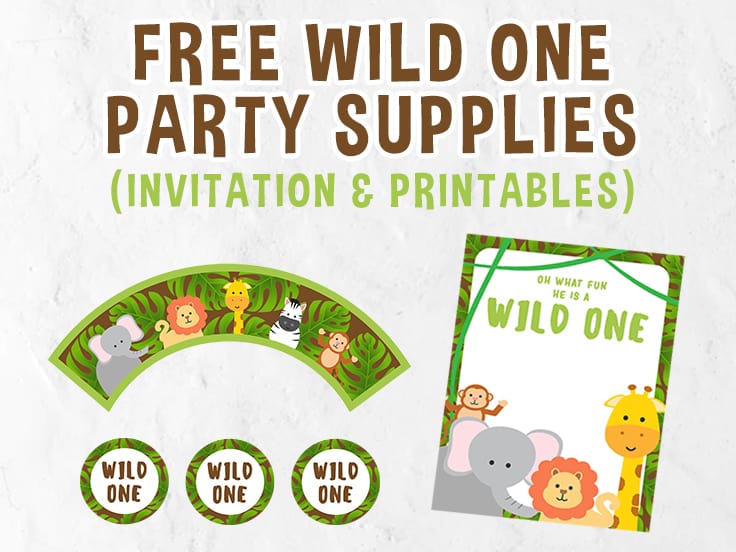 Before we dive into the list of party ideas, I just want to draw your attention to our free Wild One Party Printables Set. It includes lots of fun 'wild one' items to get your party planning started including:
Wild One Invitations
Wild One Birthday Banner
Wild One Cupcake Wrappers
Wild One Cupcake Toppers
Wild One Chocolate Bar Wrappers
While One Napkin or Waterbottle Wrappers
10 Fun Wild One Party Ideas
Today's list of 10 Fun Wild One Party ideas includes recipes, decor ideas, and more. Are you ready? Let's begin!
This post may contain affiliate links. See our disclosure policy for more details.
10 Fun Wild One Party Ideas
Wild One party ideas to get inspiration from when throwing a fun birthday party to your little one
Photo Credit: partywithunicorns.com
Let's start the list with our very own FREE Wild One themed party invitation and printables. Our free party invitation can be edited using Canva, Word or Photoshop to put your own wording. While our free party printable set includes party banners, bottle wrapper, cupcake wrapper, cupcake topper, chocolate wrapper, and thank you cards!
Another freebie we have is this Wild One Clip Art set that matches our free party invitation and printables. You can use this clip art to make extra party decorations! Be wild and creative.
If you want to add more decorations like balloons, this Wild One Balloon Decoration Kit I saw on Amazon is perfect! It includes word foil balloons, animal faced balloons and more.
Photo Credit: www.etsy.com
For your party food, don't forget to serve your guests with this cute wild animal cookies. If you love baking, you can make your own cookies for your child's party. The guests will surely love it.
Photo Credit: Much a do about Something
Another Wild One themed party food idea is this adorable giraffe pretzel. You can make this at home by following the recipe.
Photo Credit: www.persnicketyplates.com
Another part food idea I have on my list is these monkey cupcakes. Same as the giraffe pretzels, you can also make this recipe at home. If you're not a baker or don't have time to make your own cupcakes, you can also opt to buy simple cupcakes and dress it up with our free wild one cupcake topper.
Photo Credit: liliesandloafers.com
There is a lot of Wild One-inspired cake over the internet. But if you're on a budget but still want to stick with your party theme, why not use your child's wild animal toys to make as cake toppers! Your simple cake will surely level up.
Photo Credit: www.etsy.com
To make your party even more fun, set up an animal-themed photobooth and use this cute animal faces photo booth props I saw on Etsy.
Photo Credit: www.pinterest.ph
If you want to skip candies for a party favor, you can choose to giveaway some wild animal biscuit. It's a healthy alternative than sweets! You can trim our free Wild One Chocolate Bar wraps to use as the tops of these favors.
Photo Credit: www.pinterest.ph
If you have a larger budget, you can also give some wild stuffed animals as party favors. Let your little guests adopt one!
That's it, 10 fun Wild One Party Ideas you can try! I hope this list somehow helps you in planning your next Wild One themed party for your child.
If you have any theme in mind that you want us to cover, please let us know by leaving a comment down below. Happy party planning!