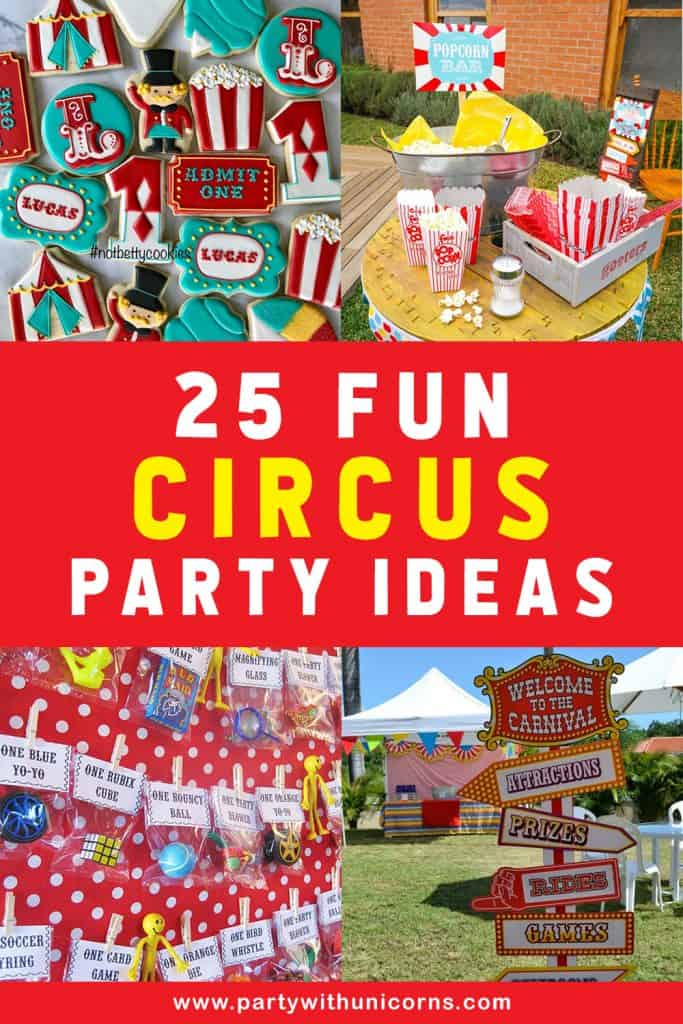 If a parent would ask me what party theme would fit any gender or age of a child, it would be a Circus or Carnival themed party. It is so versatile that even adults feel nostalgic at a circus-themed party. Check out this fun list of Circus party ideas for your event.
Circus Party Ideas
Learn how to plan a Circus Party with ideas for decorations, food, and games that will fit perfectly with the Circus birthday theme.
And there you have it! I hope this list of party ideas will help you achieve the Circus party you want to throw for your kid.
We got a lot of party ideas covered on this site. If you want to read more, head over to our Kids Parties tab to check cool party theme ideas.
Similar Posts: