Planning to throw a Dinosaur party? Our list of Dinosaur party ideas can help you in choosing what dinosaur party decors, food, and activities will make a Dinosaur party a fun one!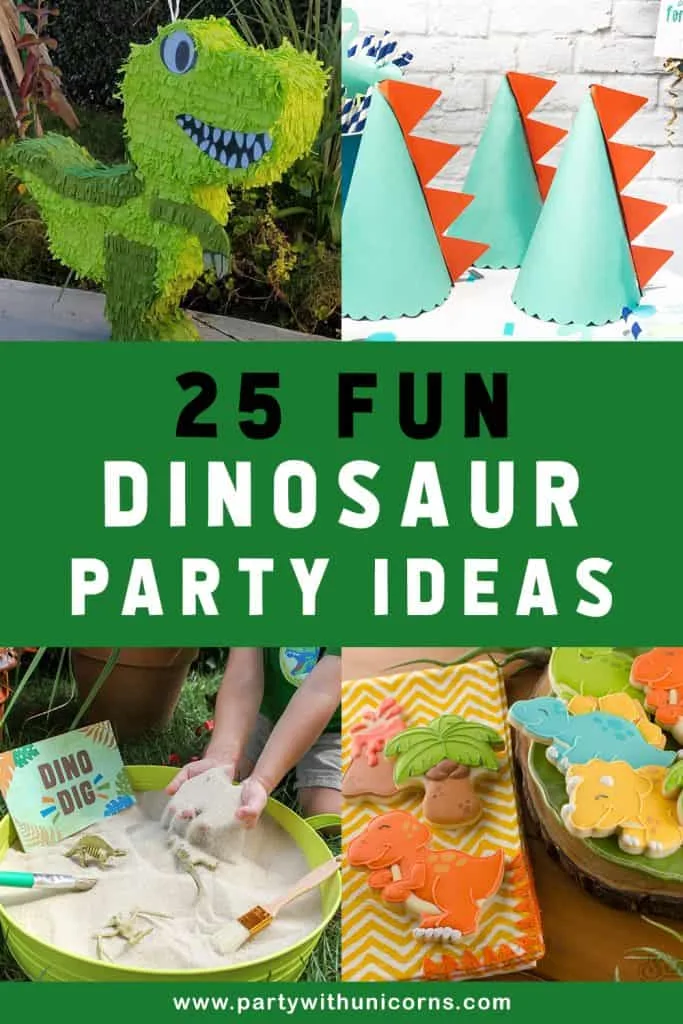 Dinosaur-themed parties have always been a childhood favorite. There will always be a phase in children's lives that they have this huge fascination with these historic giant beings. Here on our website, we covered a lot of Dinosaurs-themed posts already, but we still can't get enough of it. That's how popular Dinosaurs are not just to my kids but to my reader's children as well.
Today we come up with 25 fun Dinosaur party ideas that can help you if you want to throw a memorable roaring party for your little one. We included some freebies from our website too!
Dinosaur Party Ideas
25 Fun Dinosaur Party Ideas to get inspiration from when planning to throw a memorable roaring party for your kid.
And that's it! I hope our list of 25 fun Dinosaur Party Ideas will help you plan and throw an enjoyable Dinosaur party for your child. Happy planning!
Similar Posts: