Following these step-by-step instructions and use our downloadable template to make an Among Us Pinata with your favorite crewmate or impostor.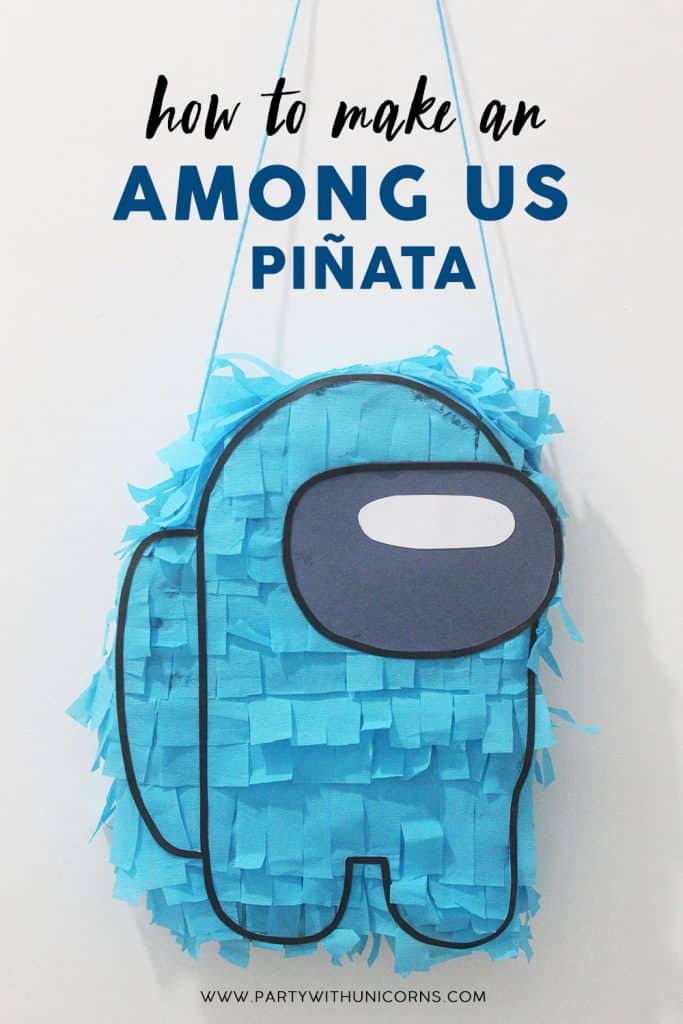 We've been hearing from lots of readers about the amazing Among Us Parties they have been having. To help you take your Among Us parties to the next level, I have created an easy tutorial and template to show you how you can make an Among Us piñata using materials you probably have at home already.
To start with this project, make sure to gather the supplies needed: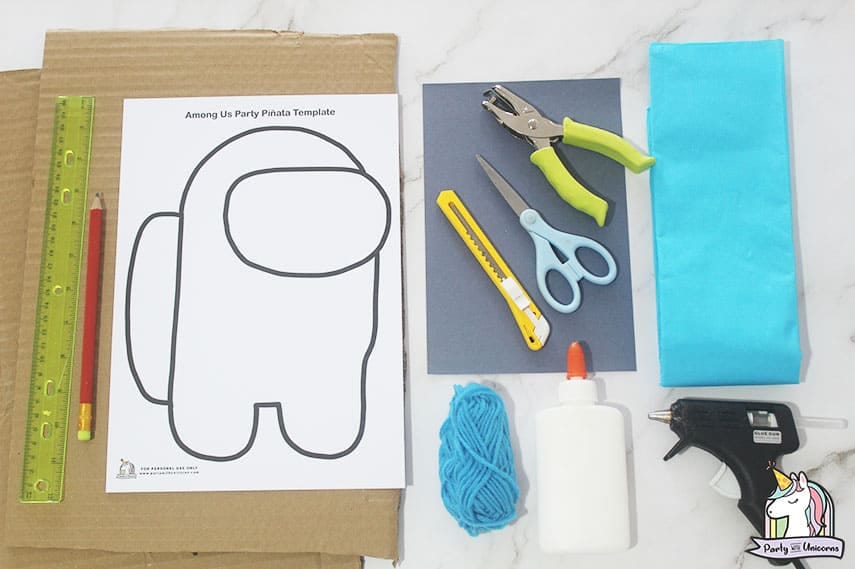 Cardboard
Crepe Paper
Colored Paper
String
Ruler
Pencil
Hole Punch
Ruler
Craft Knife
Liquid Glue
Hot Glue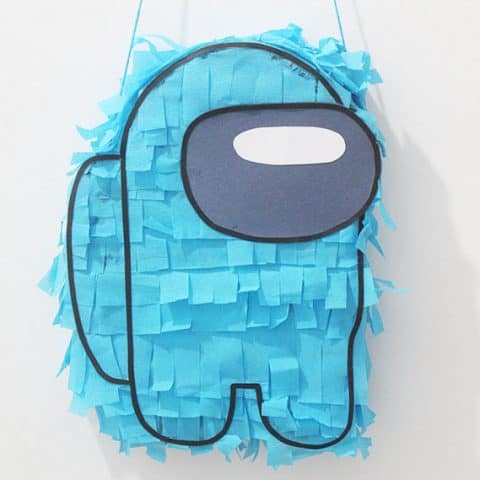 Among Us Piñata
Do-it-yourself Among Us Piñata to make at home for your next Among Us birthday bash. Use our free printable template and follow the easy instructions below.
Materials
Printed Among Us Party Piñata Template Pattern
Cardboard
Crepe Paper
Colored Paper
String
Tools
Ruler
Pencil
Craft Knife
Scissors
Hole Punch
Liquid Glue
Hot Glue
Instructions
Download the Free Among Us Party Piñata Template from our Freebie Library and print it out. You can resize the pattern if you want a bigger size piñata.
Cut out the template pattern.
Trace the Among Us character pattern onto your cardboard.
Then flip the pattern and trace it onto another piece of cardboard.
Cut out the two patterns using scissors or a craft knife.
You also need to cut 1 1/2 inches strips of cardboard for the edges. You may need multiple strips depending on your cardboard size.
Hot glue the strips around the edge of one pattern. Make sure to leave a portion at the top for the opening to fill with candy.
Punch holes on each side of the pattern's edges. Then punch holes to the opening as well. This will serve as the lock when you close the piñata later on.
Insert a string into the holes from both sides. You will use this string to hang the Among Us party piñata.
Now hot glue the other pattern on top.
Cut strips of crepe paper and cut multiple slits on it.
Glue the crepe paper onto the cardboard, covering the whole piece.
Cut out the oblong shape or the face-hole of the character from the template.
Trace the shape onto your colored paper.
Cut it out and glue it on top of the piñata where the face-hole is located.
Now go back to your printed Among Us pattern and cut out the black linings. You can also cut out a smaller oblong shape using the scrap white part of the pattern.
Glue the black lining on top of the piñata and the oblong shape on top of the face-hole.
Now it's time to fill in the piñata with some treats! Then use a string and insert it into the holes to lock this opening.
Your Among Us character piñata is now done! Hang it and let the kids try to hit the piñata with a wooden stick!
More Among Us Party Ideas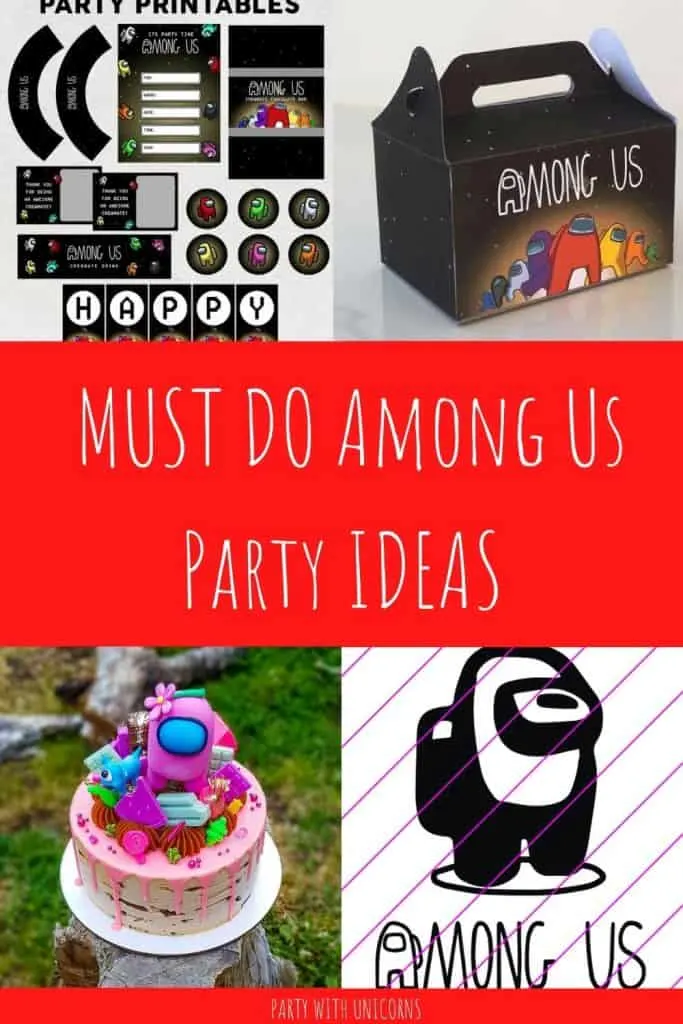 If you still need more Among Us party resources, make sure to check my list of Among Us cake ideas, Among Us SVGs, and Among Us party ideas and supplies. You can also check out these great Among Us Coloring Pages on Coloring with kids.
I hope this tutorial helped you in planning your little crewmate's birthday party! Happy crafting.