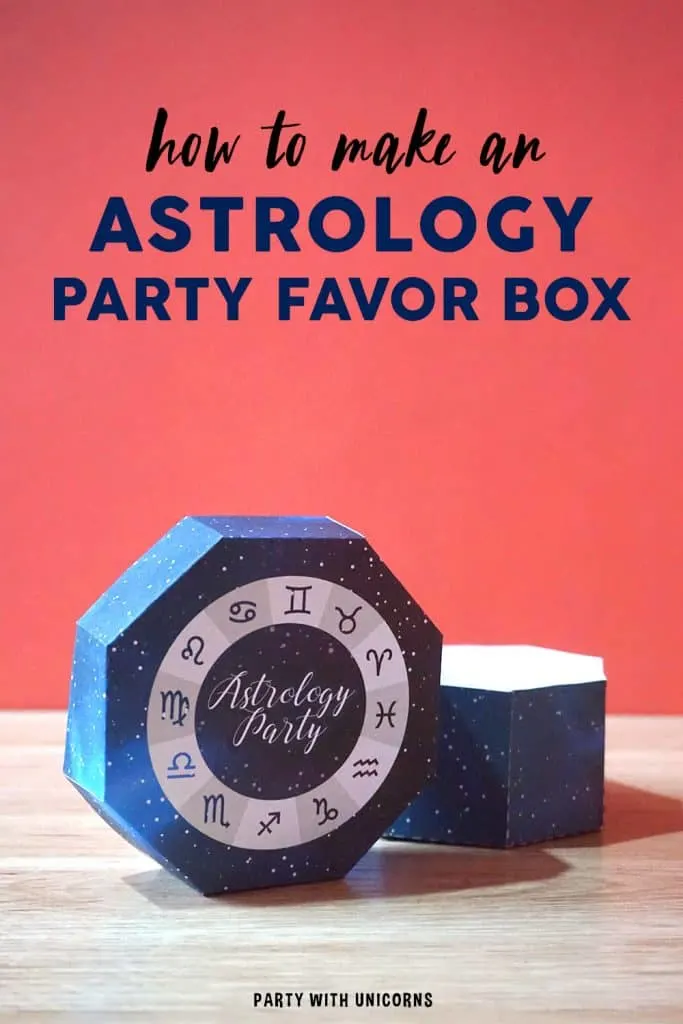 Today we are continuing on our Astrology party planning journey. Today we will be making an Astrology party favor box. This cute box has all the signs of the Zodiac and would be the perfect way to send your guests home with a special treat at the end of your event.
If you are looking for some fun ideas for treats that could be added to this box, check out the bottom of this post. I have included a list of fun Zodiac themed favors that would be perfect!
More Astrology Party Supplies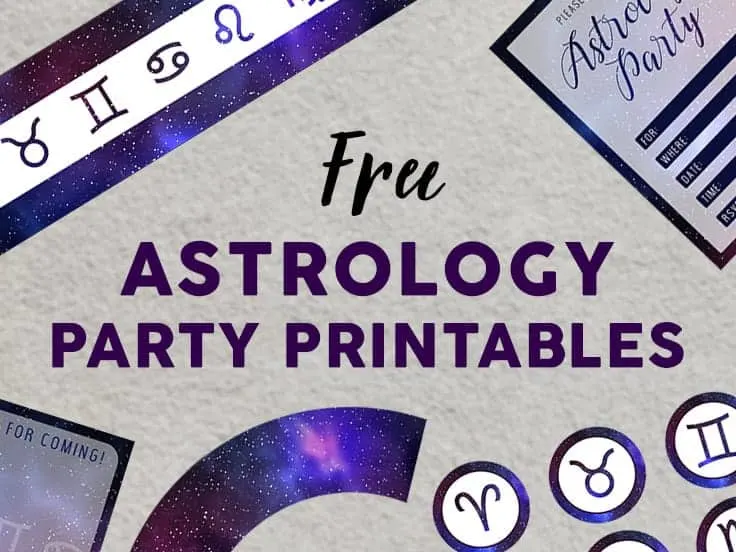 If you have not been following along with our Astrology party planning, then be sure to check out this set of free Astrology Party Printables. The set is a perfect match for today's favor box and includes:
Astrology Party Invitations
Astrology Waterbottle Labels
Astrology Birthday Banners
Astrology Thank-you Cards
Astrology Cupcake Toppers and Wrappers
Astrology Party Favor Box Supplies
Let's start by gathering the supplies needed: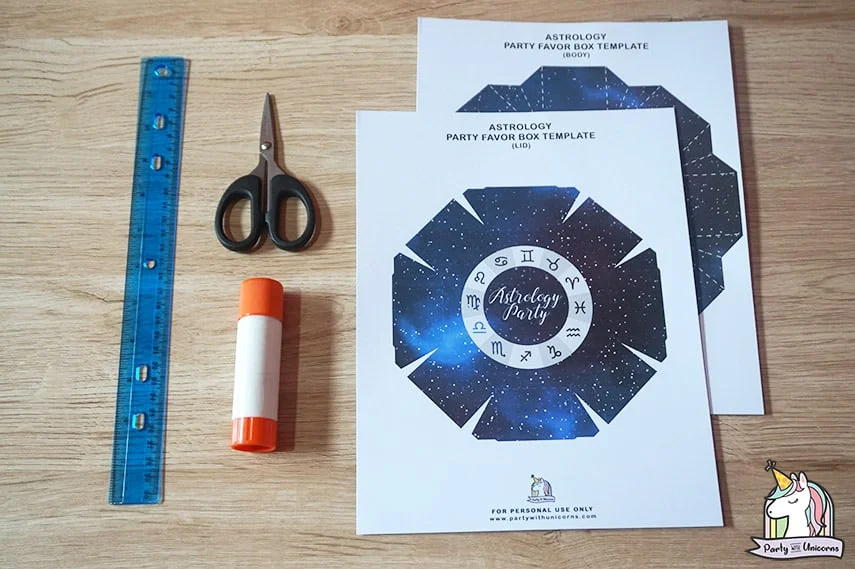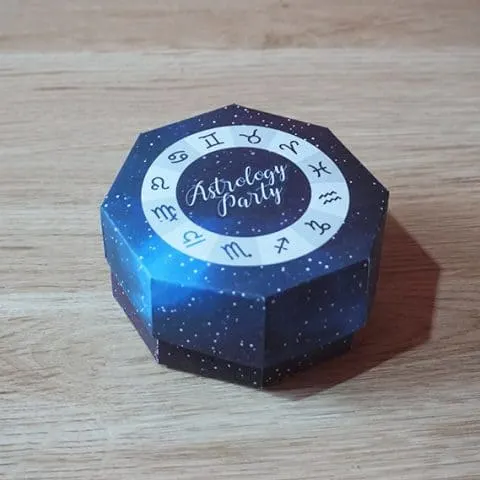 DIY Astrology Party Favor Box
Cool Astrology favor box for an Astrology themed party!
Instructions
Download our FREE Astrology Party Favor Box template and print it out.
Cut out the template for the lid and body. For each "V" shaped seen in the body template, cut one side of the triangle to create a flap.
Fold the lines for both lid and body template using a ruler to make a perfect crease.
Glue the flaps together to create the lid. The final shape must look like an octagon.
Repeat step 4 to make the body.
Cover your box body with the lid and you're done!
Voila! Your very own Astrology Party Favor Box is now done. You can use this template for free to complete your Astrology themed party planning.
Similar Posts: