Are you planning on making a Ballerina birthday cake for a Ballerina party? Don't worry, your little dancer will love any of these amazing Ballerina cake ideas!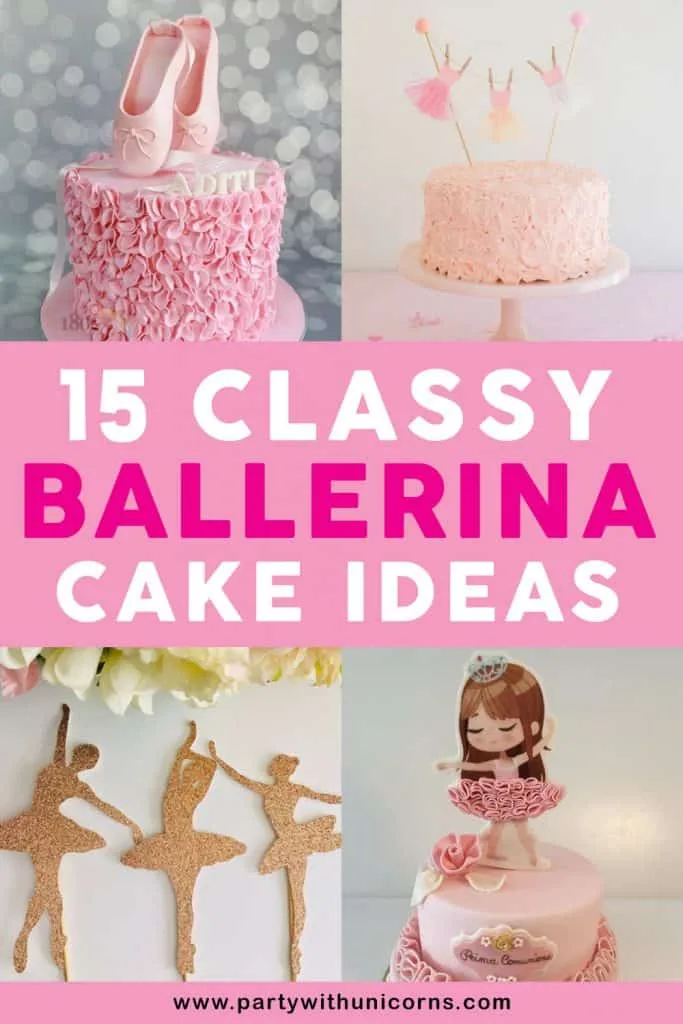 Learn how to make a Ballerina cake with recipes and instructional tutorials to make the perfect Ballerina cake for girls and boys.
Ballerina Cake Ideas
15 Classy Ballerina Cake Ideas
Are you making a Ballerina Birthday cake for your Ballerina birthday party? This list of 15 Ballerina Cake ideas will give you everything you need to make the perfect ballet cake for your little ballerina.
Photo Credit: epicsweet.com
This tutorial will help you learn how to make a beautiful ballerina barbie cake. Barbie Ballerina cakes are definitely a fan favorite with girls. Don't forget to pick up a Ballerina Cake Pan to help with this project.
Photo Credit: www.pinterest.com
How beautiful is this ballerina tutu cake? A sophisticated cake design that will surely be a hit to a ballerina's birthday party! If you plan on getting your dancers dressed in tutus, you could make sure the birthday girl matches the cake!
This first communion cake featuring a little girl dancer would please any little ballerina. The soft pink icing tutu on the printed icing topping is such a unique design.
Photo Credit: www.pinterest.com
Another iconic thing for any ballerina or ballet enthusiast, besides a tutu, is a pair of ballet shoes. This classy pink cake with ballet shoes cake topper made of fondant will surely stand out in any little girl's ballerina themed birthday party!
Photo Credit: www.etsy.com
Edible icing is always a great way to decorate a store-bought sheet cake. It's easy looks great and the kids love it! Get a personalized icing sheet from Etsy to create a Ballerina sheet cake in no time!
Photo Credit: www.pinterest.com
This Ballerina doll cake is another great option for a little girl. All you need for this cake is a ballerina barbie dressed in a tutu for the cake topper. In this example, she is sitting a single layer fondant cake, but you could easily add her to any cake - store-bought or homemade.
Photo Credit: www.pinterest.com
If you are an artist then you could try a handpainted cake. This beautiful handpainted ballerina Cake is by Elena Gnut, a 31-year-old Pastry Chef from Kaliningrad, Russi. Check out all of her unique and truly elegant creations as they are true works of art. So pretty in fact, they would be hard to cut into and eat!creates both
Photo Credit: ohhappyday.com
If you have more time planning for your kid's birthday party, then this adorable DIY cake topper is a must-try. This DIY option is perfect if you are on a budget but still want to achieve a girly ballerina birthday cake for your little dancer. Grab this ballerina cake topper template over at Oh Happy Day's website.
Photo Credit: www.etsy.com
If you prefer a glittery type ballerina cake topper, then this one might be the perfect one for you. This topper will make your child feel extra special when they see their names all in sparkles on top of their cake.
For those who prefer non-paper cake topper, a mini figurine is perfect. I like figurine cake toppers as kids can keep them after the event to remind them of their special day! These beautiful ballerinas perfect for a sophisticated looking cake.
Photo Credit: www.smartiebox.co.za
For the bite-sized treats for the kiddos, why not create ballerina cake pops? These beautiful ballet shoes inspired cake pops are the perfect inspiration for a ballerina birthday party.
Photo Credit: coolcreativity.com
If you can bake and want to make your own ballerina cupcake, you can check this tutorial on how to make this pretty tutu fondant cupcake topper.
More Ballerina Party Ideas
If you are planning a Ballerina birthday party, then you are going to need more than just a cake! Check out these posts with some fantastic Ballerina Party ideas and some free Ballerina Party Favors and printables.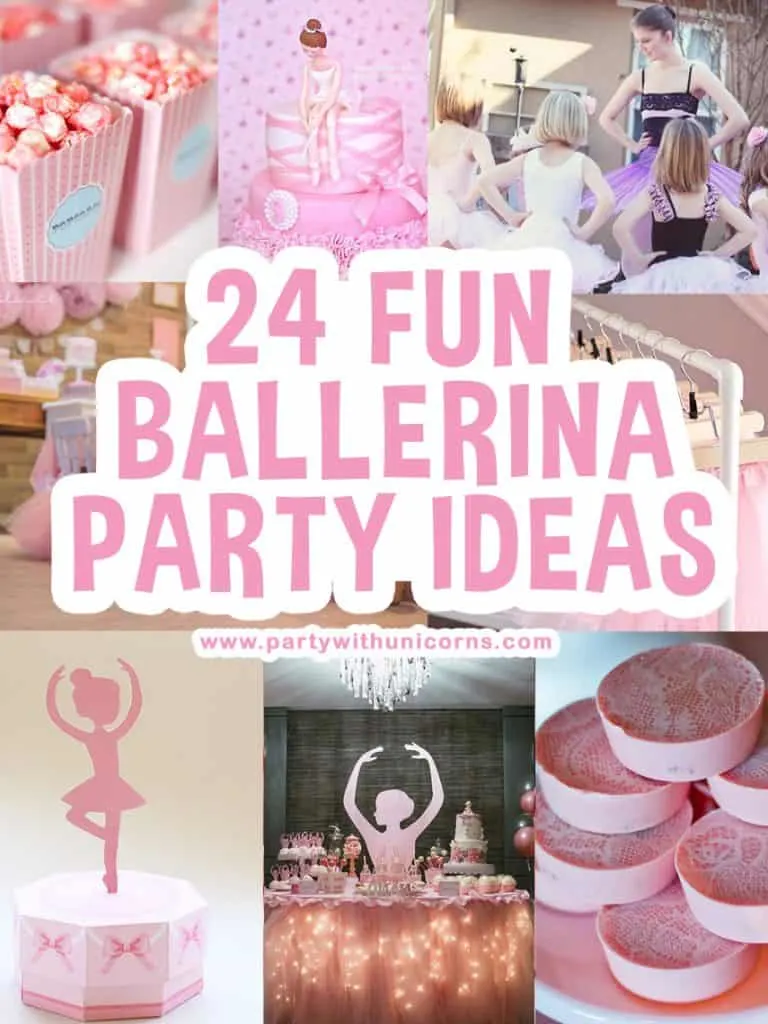 Free Ballerina Party Printables
This fun set of Free Ballerina Party Printables is perfect for adding the ballet theme to your event. Print of this set and you will have everything you need for your party including invitations, water bottle labels, cupcake wrappers, cupcake toppers and thank you cards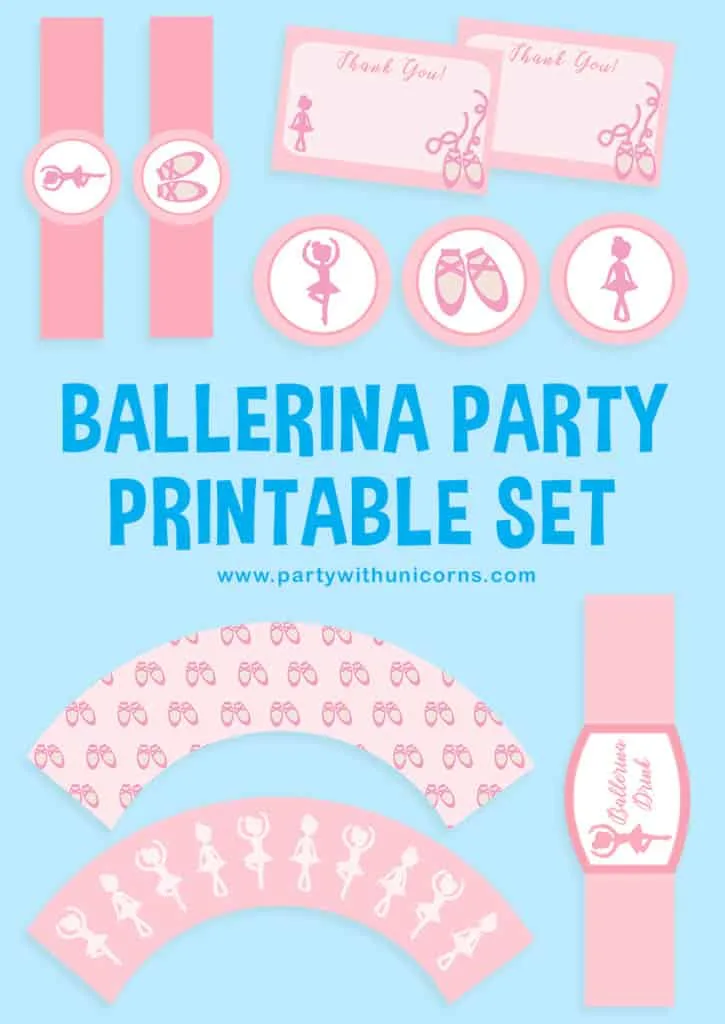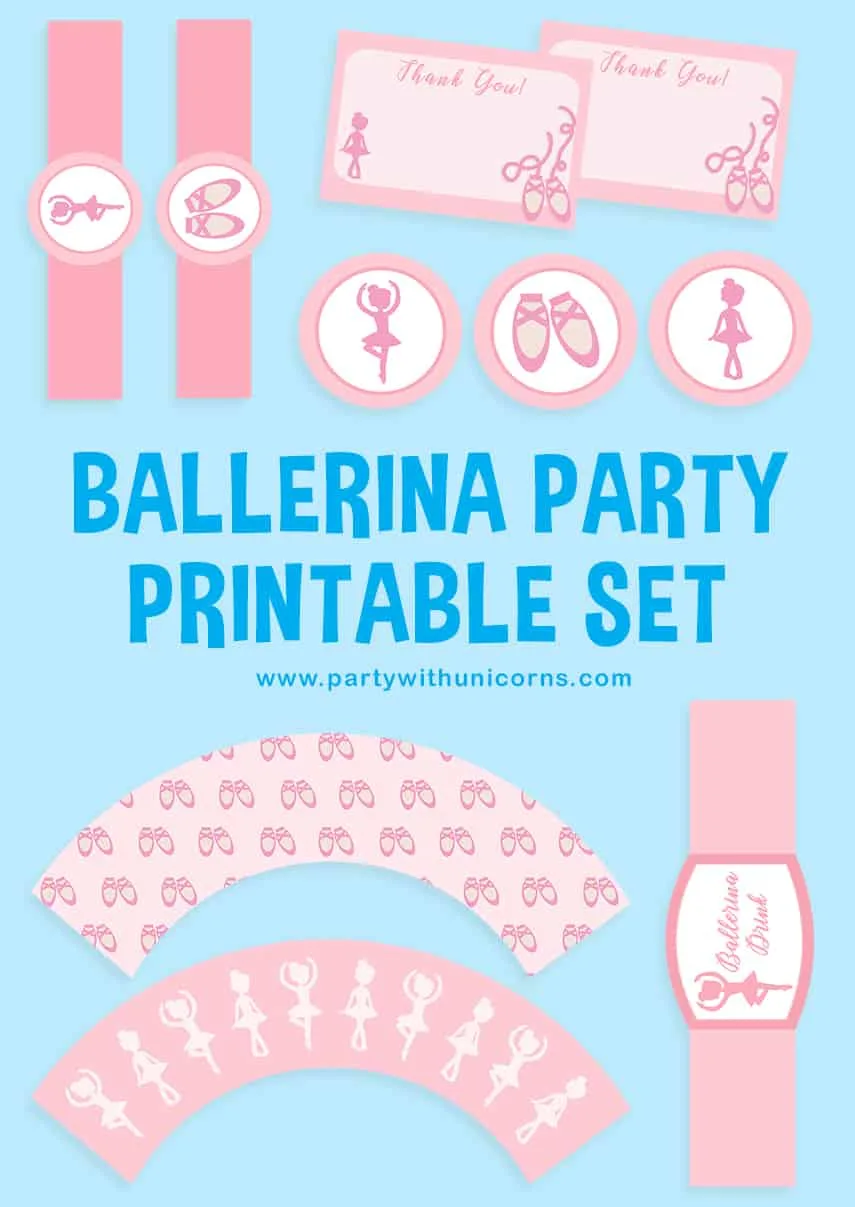 Ballerina Favor Box
Wow your party guests with the beautiful Ballerina Party Favor Box. This template is available as a free download and all of your little ballerina guests will love it! These little boxes also make awesome Ballerina party decorations for your event.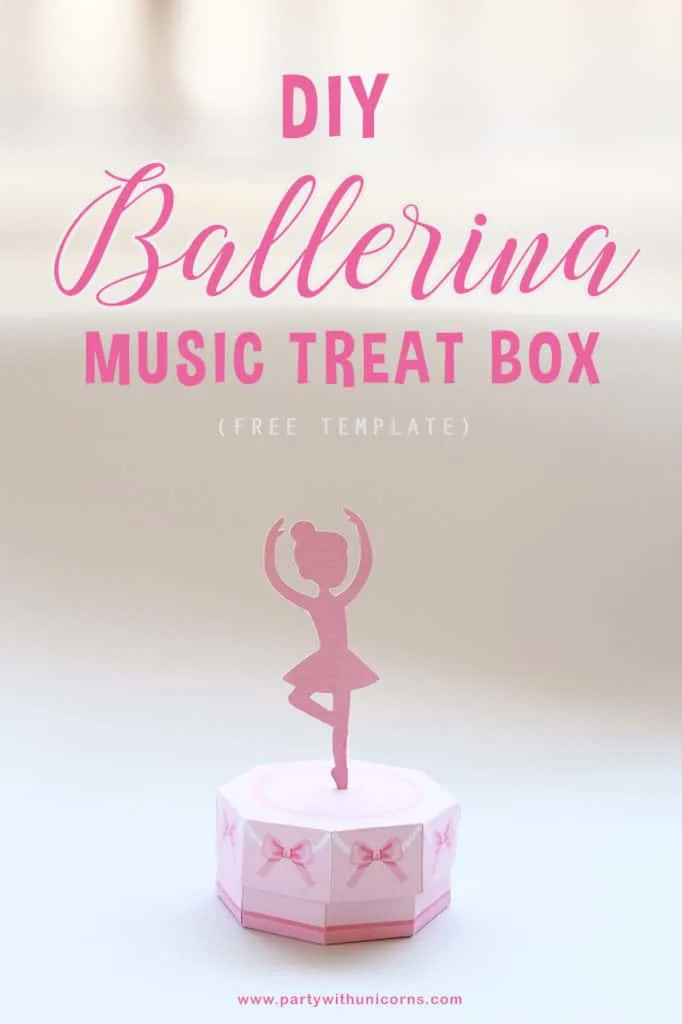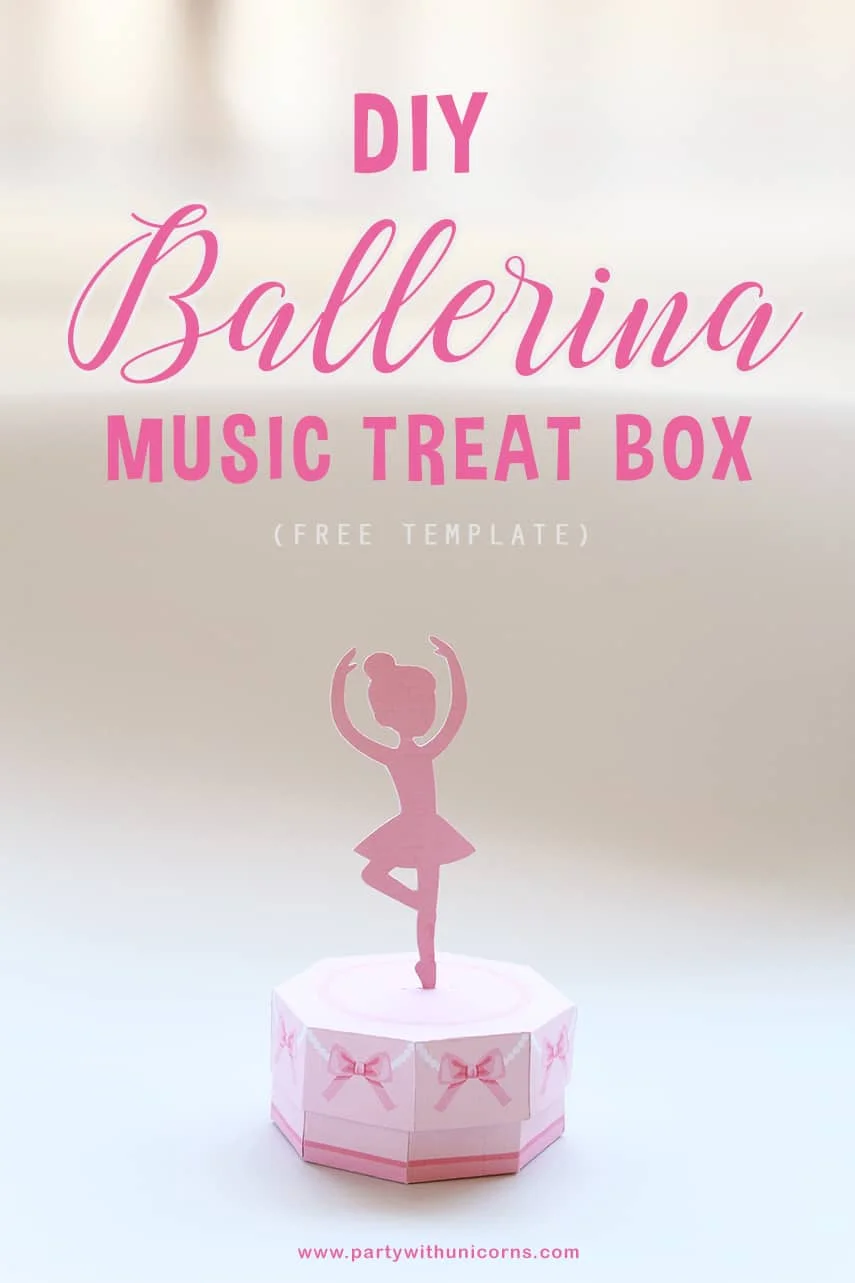 Whether you decide on a simple Ballerina Cake a take one of the advanced options, these Ballerina cake ideas will be a hit with your party guest.
Similar Posts: