A set of Cocomelon party printables including party invitations, a birthday banner, labels, thank-you cards, and more. This set is perfect for a Cocomelon birthday party and it's free to download.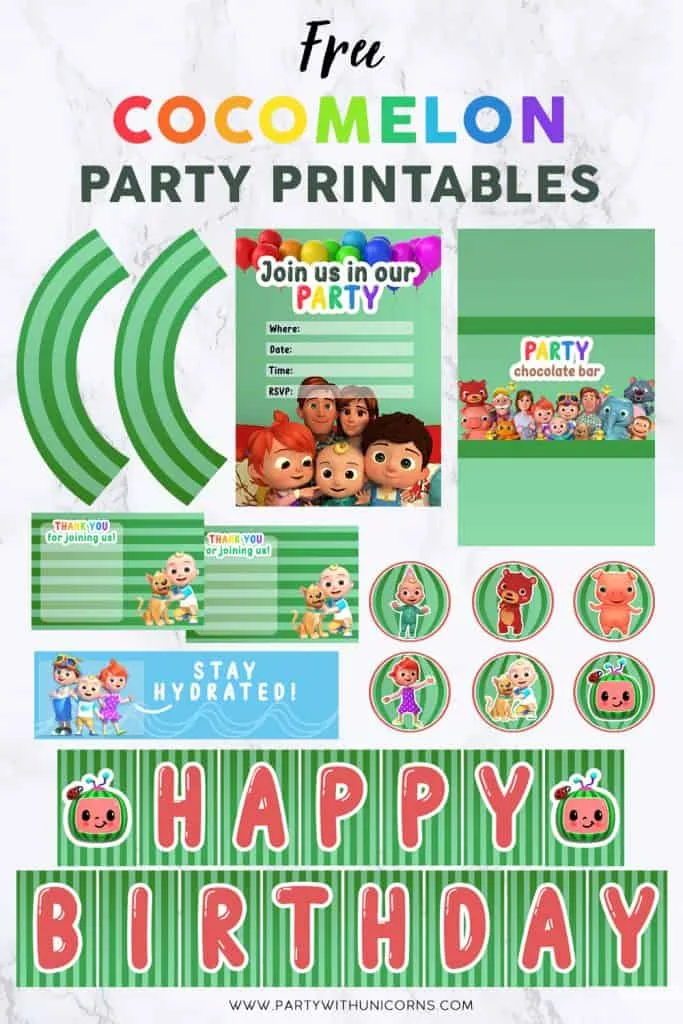 I'm going to be honest, I do not know a whole lot about Cocomelon as my kids are a little older than the target demographic. I've made this set for a reader who is having a Cocomelon themed party for their little one but cannot find any Cocomelon birthday party supplies in the stores.
What is Cocomelon?
If you're like me and have no idea what Cocomelon is, but trying to plan a Cocomelon party then here is my quick overview. Cocomelon is a youtube channel that is aimed at Preschoolers. They sing simple nursery rhymes and by all accounts, kids LOVE it!
Cocomelon Party Printables
Here is what is included in today's set of printables to help you throw any amazing Cocomelon themed birthday party:
Cocomelon Party Invitations
Cocomelon Chocolate Bar Wrappers
Cocomelon Thank you Cards
Cocomelon Birthday Banners
Cocomelon Cupcake Toppers and Wrappers
Cocomelon Waterbottle Wrappers
The set can be downloaded below.
More Cocomelon Party ideas
If you are looking for something a little extra for your party, download our Cocomelon favor boxes. These are perfect for sending kids home with a special treat or for as a sweet party table decoration.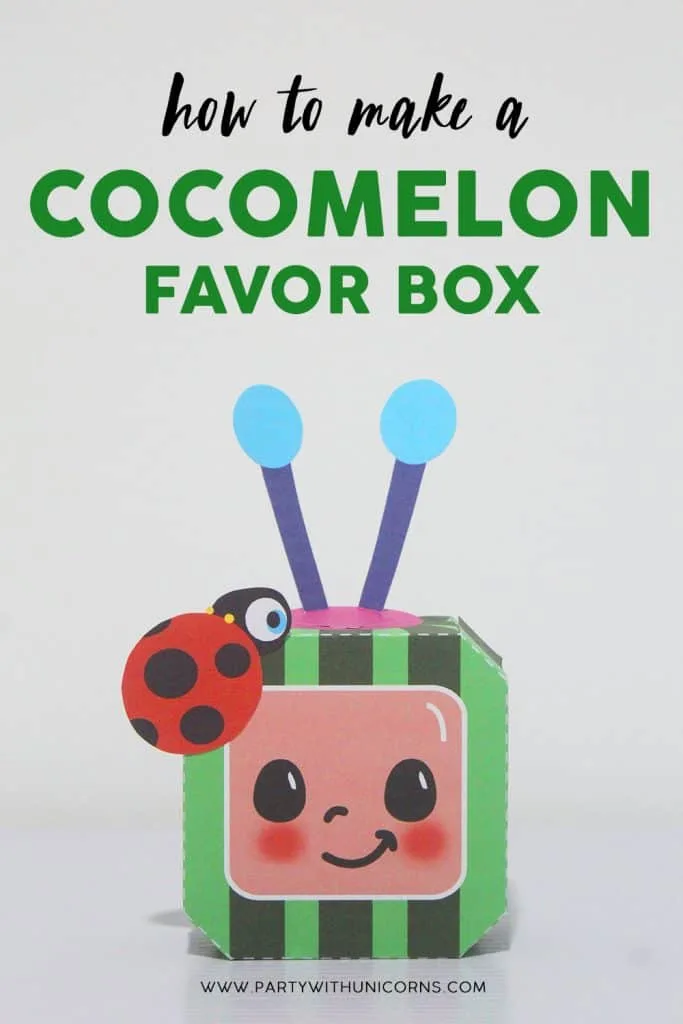 I hope this set of Cocomelon party printables make planning your kids' birthday party just a little bit easier! Happy Planning!
Similar Posts: