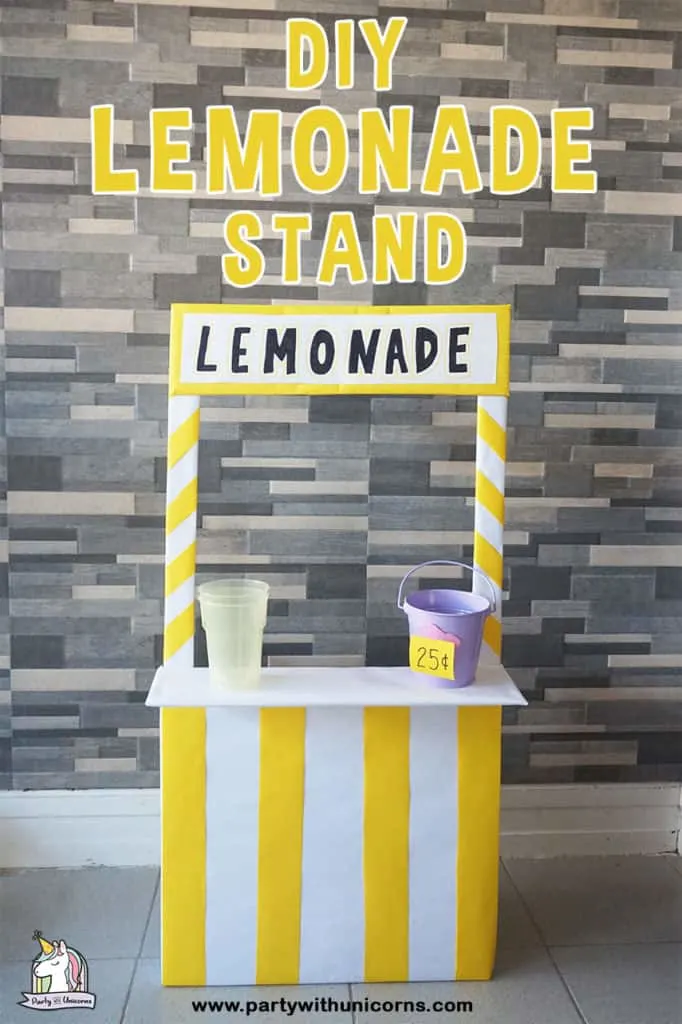 It's starting to heat up, and few things beat the heat like a cold glass of lemonade. To celebrate the start of summer I am posting this DIY cardboard lemonade stand craft for kids. Drinking lemonade always reminds me of long summer days as a kid sitting outside my house selling lemonade with my friends to make money to take to the corner store for candy. Now it's my turn to help my kids create some memories, and this stand is perfect for getting them out making their cents. (Although I don't think there is such thing as penny candies anymore, so not sure what sort of treasure they will get.).
In our house, we try our best to reduce, reuse, recycle whenever we can. So for this craft, we used supplies that we found around the house. So not only is this stand environmentally friendly, it did not cost us a cent to put together. If you don't have supplies readily available at your house, you should be able to collect everything you need from your local dollar store.
If you plan to build a lemonade stand for your kids this summer as well, then I hope my little tutorial will help you along the way. While this final post shows simple steps to follow, the original craft did require a bit of trial and error to get right. Luckily we did finally get it right, and all of the instructions are below for your reference.
Free Lemonade Stand Printables
This set is super cute and includes:
Lemonade Stand Signs
Lemonade Menu Cards
Lemonade Banner
Lemonade Stand Price List
Lemonade Stand Invitations
This set has everything you need to dress up your lemonade stand and get the word out! Here is a sneak peek at some of the designs: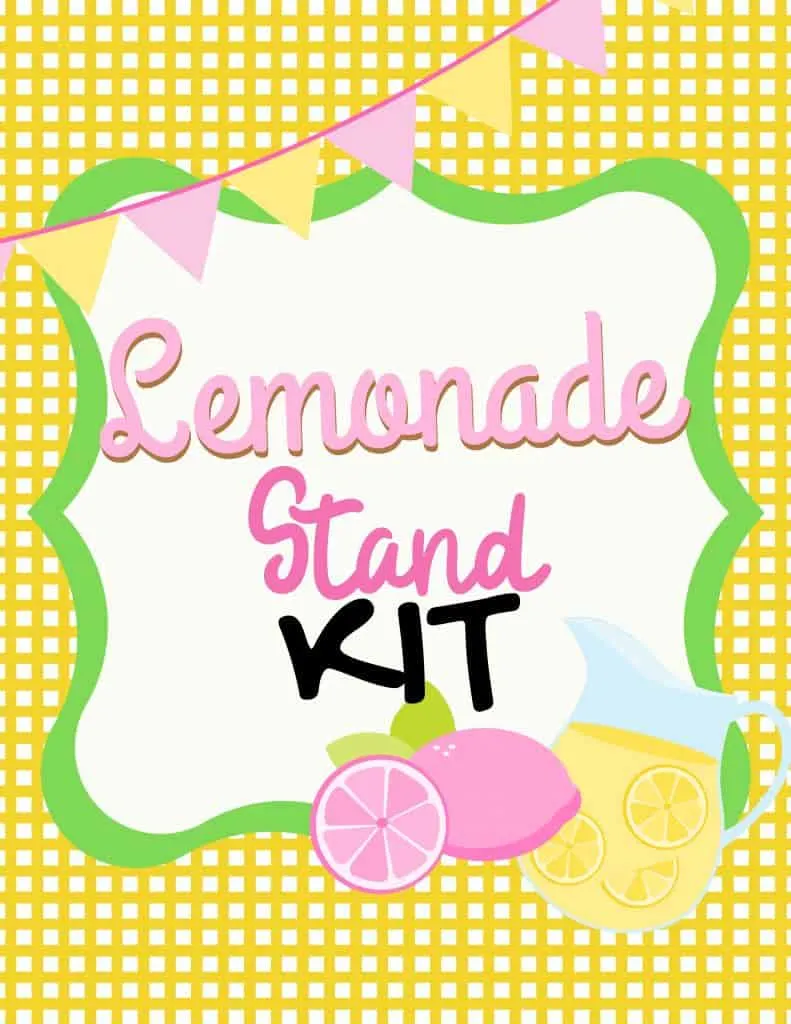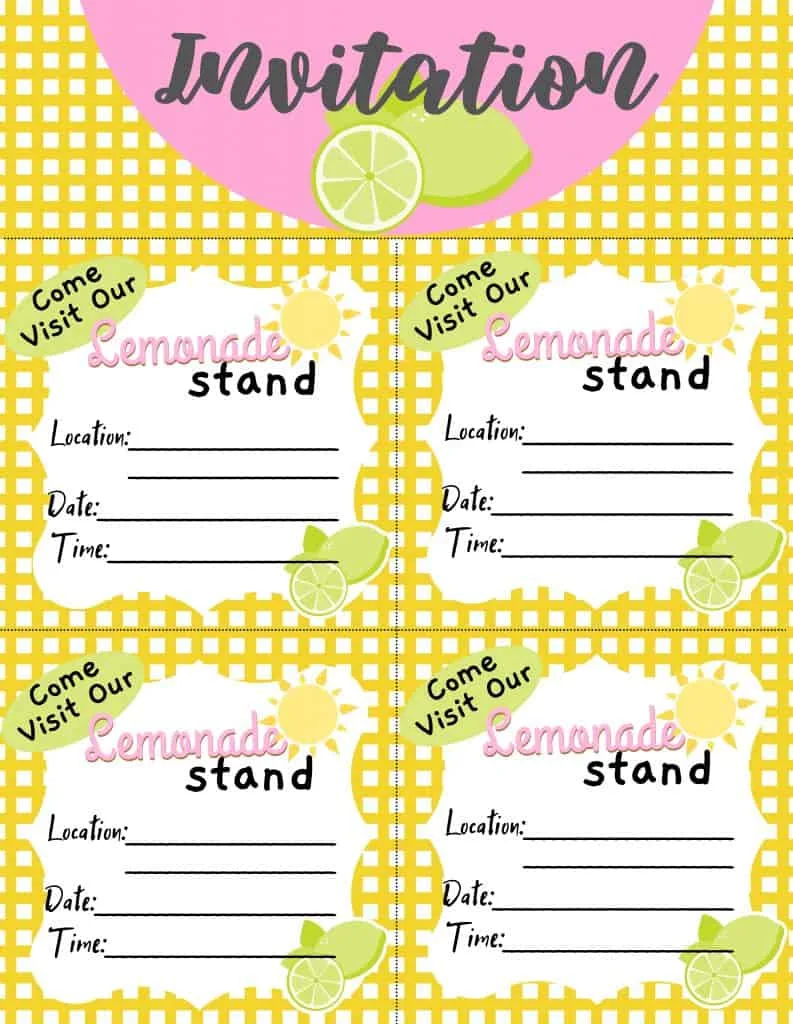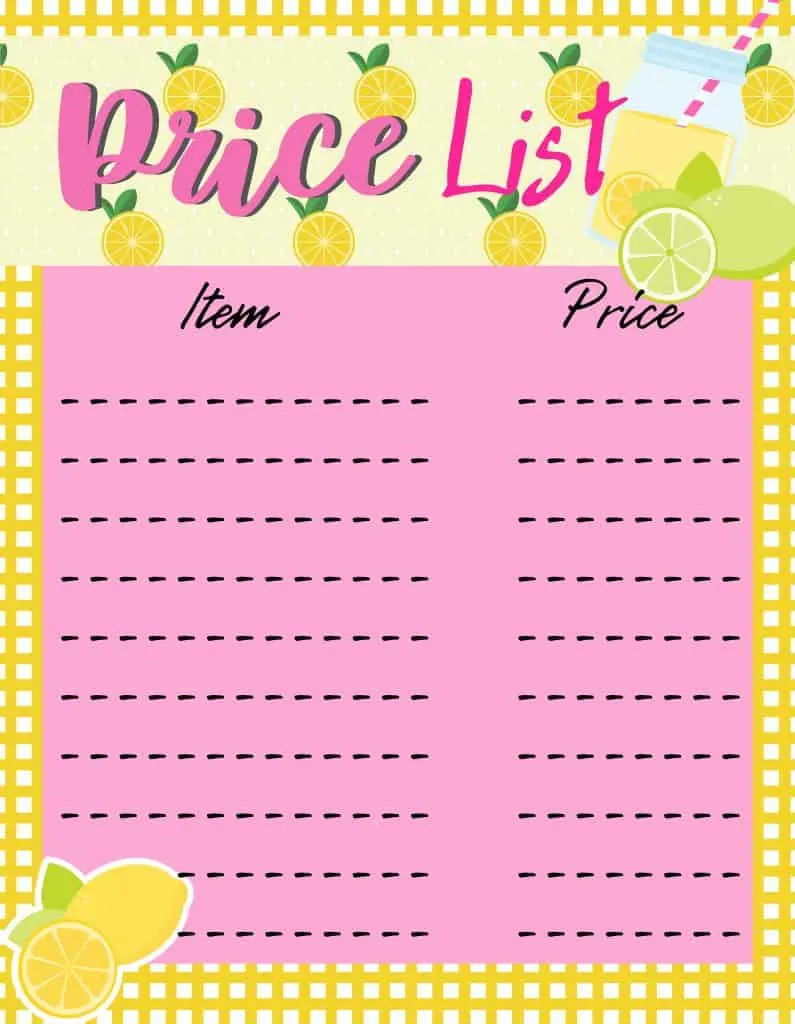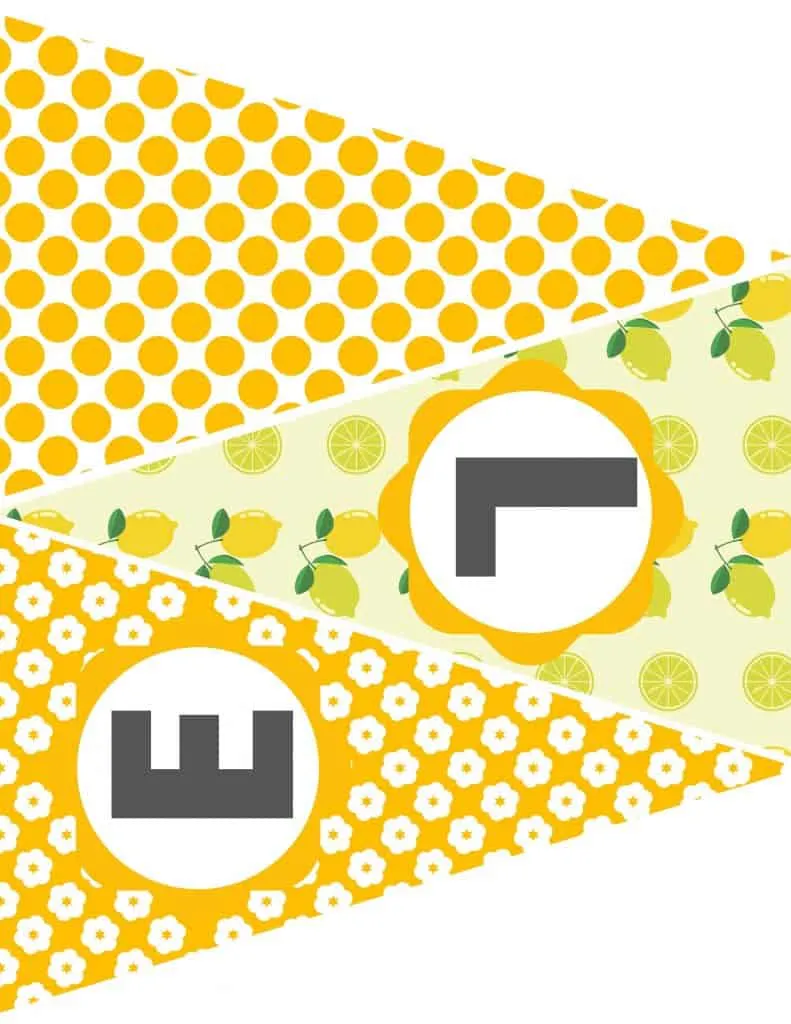 DIY Cardboard Lemonade Stand Supplies
Let's start by gathering the materials needed. Most of the materials might be available in your household already, so this craft project won't even cost you anything.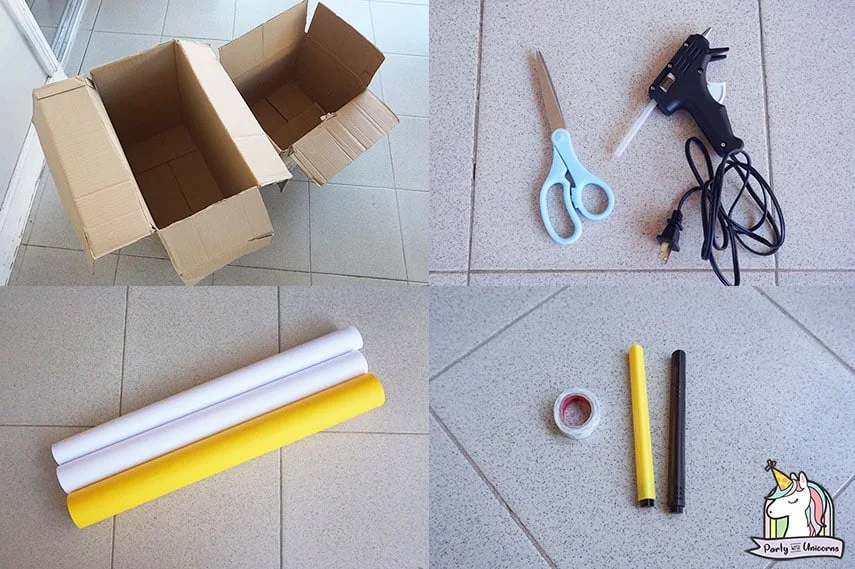 Cardboard boxes (the bigger, the better)
Scissors
Hot glue
Large colored papers
Tape
Markers
Follow along to create your very own cardboard Lemonade stand that your kids will surely love.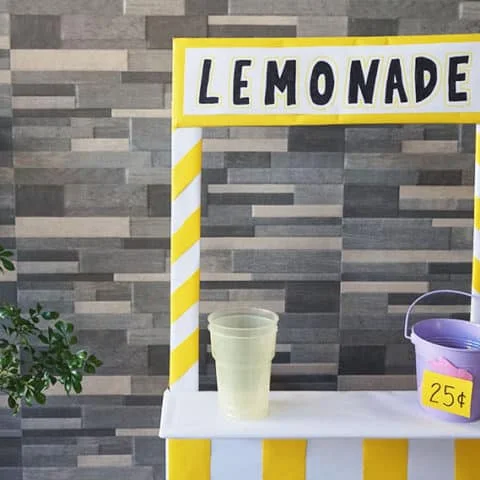 DIY Cardboard Lemonade Stand
Total Time:
1 hour
5 minutes
Lemonade Stand made of Cardboard for kids
Materials
Cardboard
Large colored papers
Tools
Scissors
Hot glue
Tape
Markers
Instructions
Get the biggest cardboard box you will find and remove the back part to create the front structure of the lemonade stand.
Fold the box flap together to make a sturdy shelf to hold on your lemonade cups. Apply hot glue to secure.
Cover the front structure with colored paper and tape.
Cut two strips of cardboard and cover it with colored paper as well.
Glue the strips on each side of the box.
Now its time to decorate your lemonade stand. Cut out strips using a different colored paper and embellish your stand.
Cut out a rectangular shape cardboard and cover it with colored paper.
Write your signage or you can print it from your computer if you want.
Glue the signage on top of the rectangular cardboard.
Attach the signage on the two strips.
And there you have it! Your very own cardboard lemonade stand! Now to find a delicious cold lemonade recipe for the kids to make.
Similar Posts: