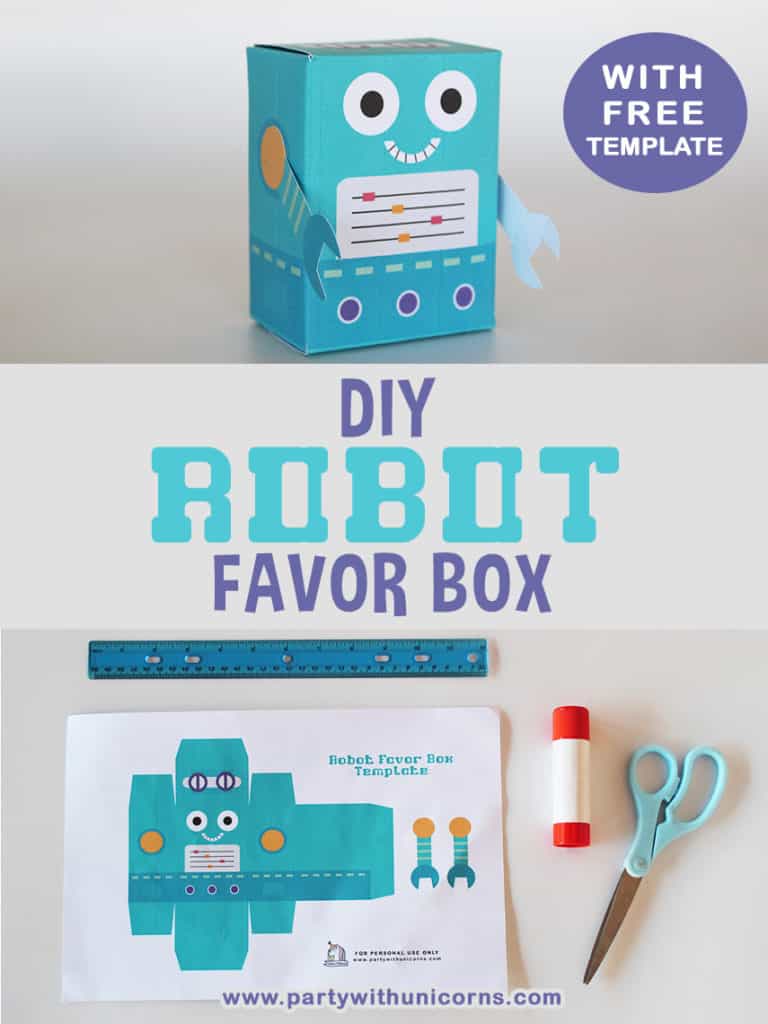 As promised, we are back with another Robot party themed post. As I mentioned in the recent Free Robot Birthday Invitation post, I am currently helping out a mum who's planning to throw a Robot themed party for her little boy. I'm sharing all of the robot printables so you can use them for your event too. With the party invitations ready to go, it's time to create some super cool robot party favors.
Robot Party Favor Boxes
Today, let me share to you this rectangular Robot favor box that will surely add a cute touch to a Robot themed party! Ready your card stock and printer and let us start with our Robot DIY project in 3… 2… 1!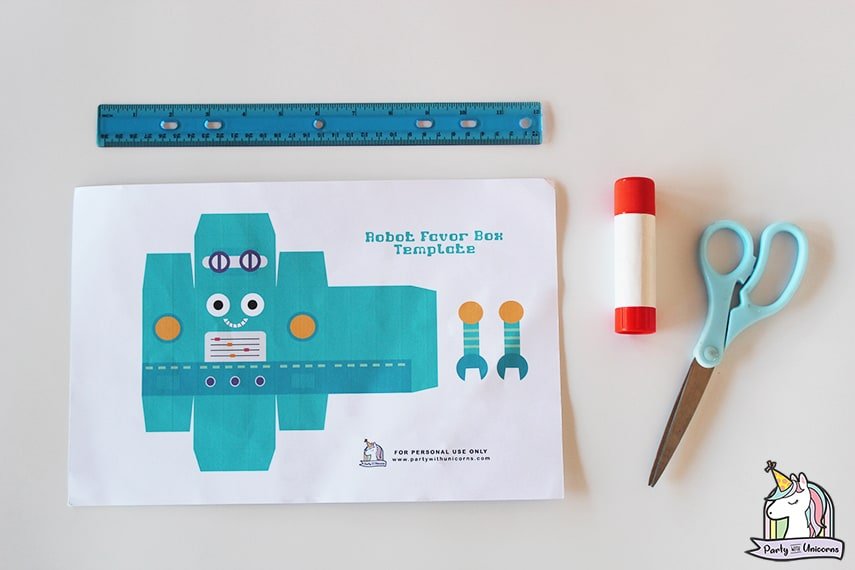 Supplies Needed:
Robot Party Favor – Step by Step Instructions
1. Download and print the template.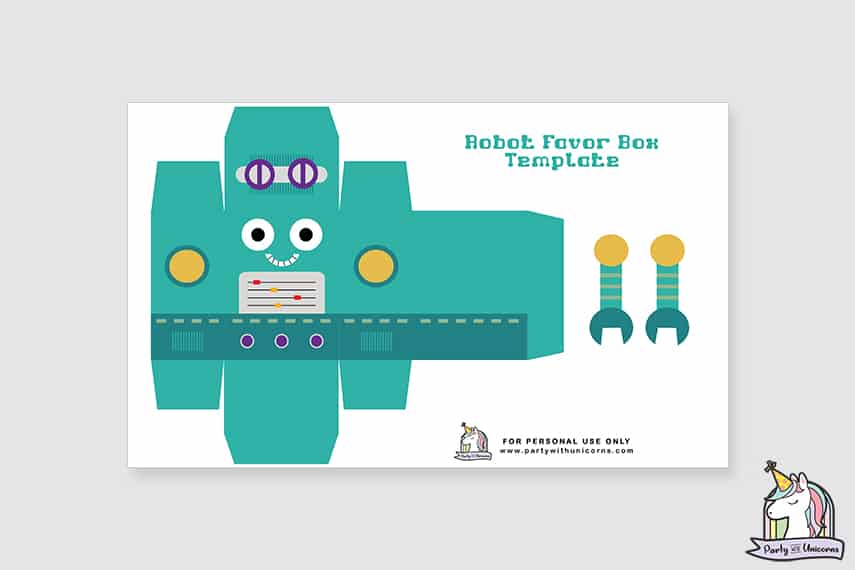 2. Cut out the template.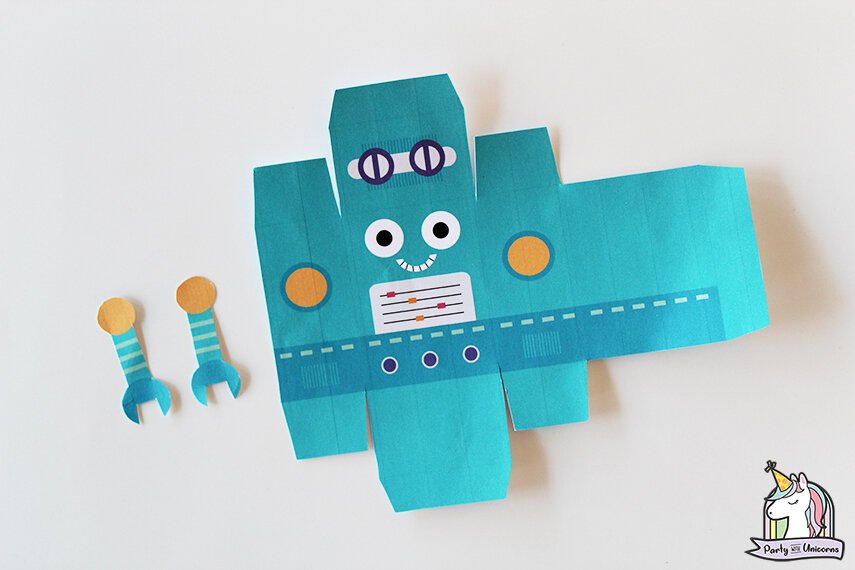 3. Fold the solid lines seen on the template. You can use a ruler to create a perfect crease.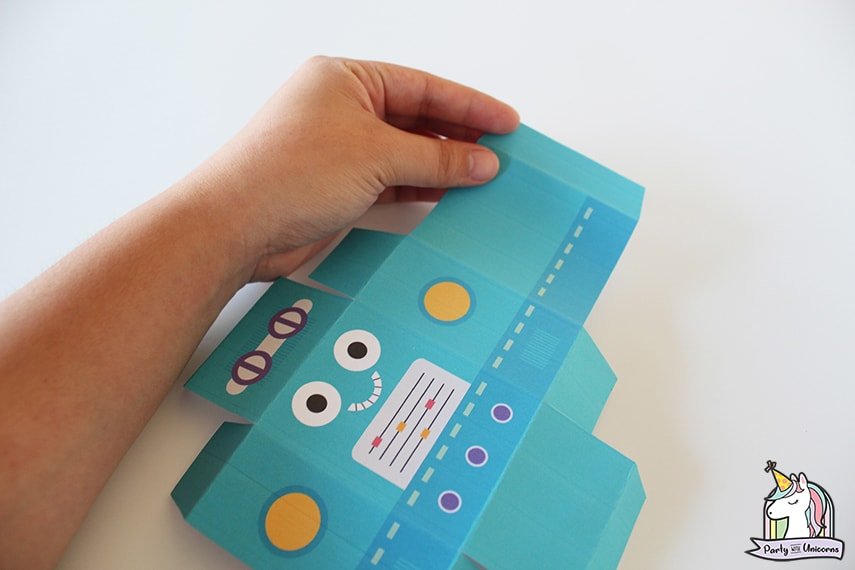 4. Glue the flap on the side part of the template.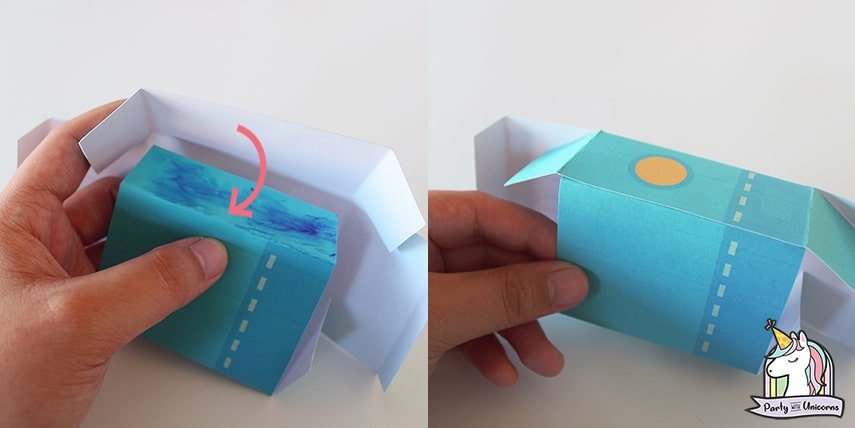 5. Go to the bottom part of the box and fold the two side flaps inward. Then fold the cover flap to close down the bottom. You can either glue it to secure or just leave it as it is as long as the small flap has been inserted securely.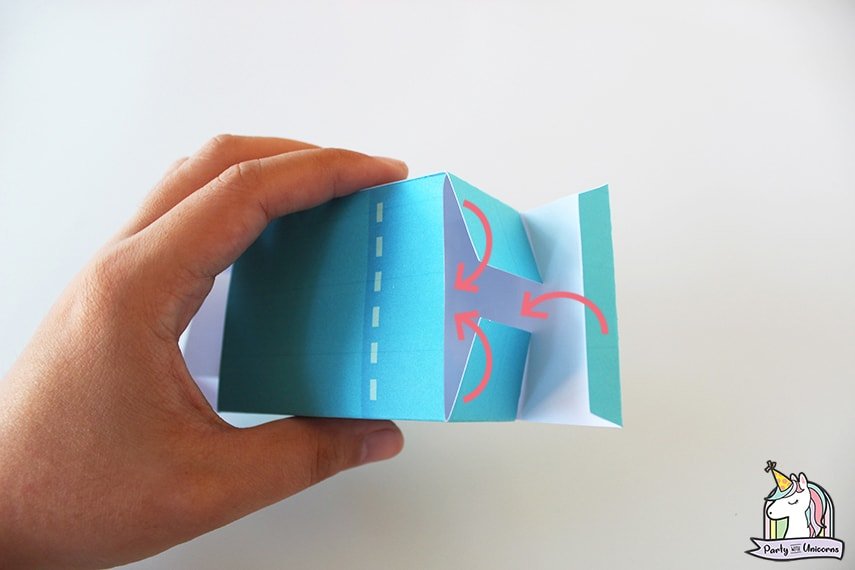 6. Now go to the side part of the box and glue one of the cut-out Robot hand on top of the yellow circle. It's up to you how you will position you Robot hand.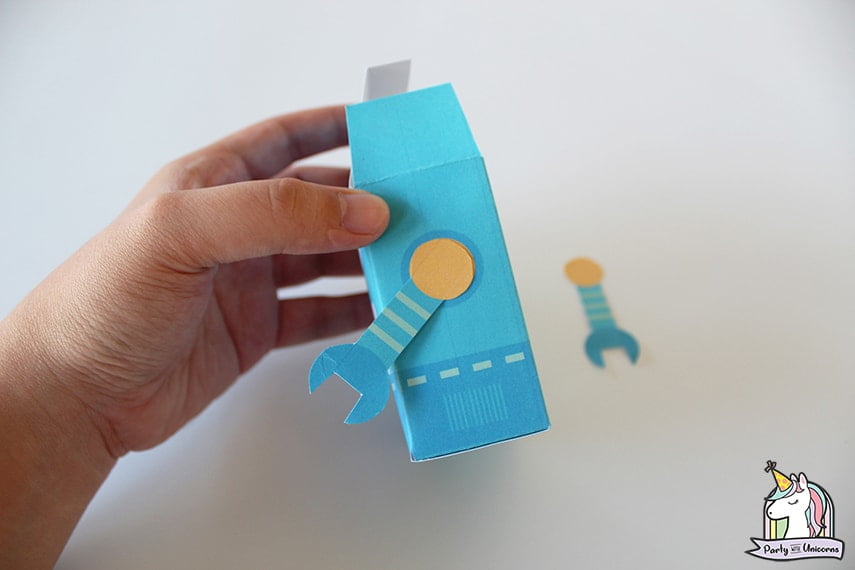 7. Now glue the other cut-out Robot hand on the other side. Your Robot favor box is looking good now!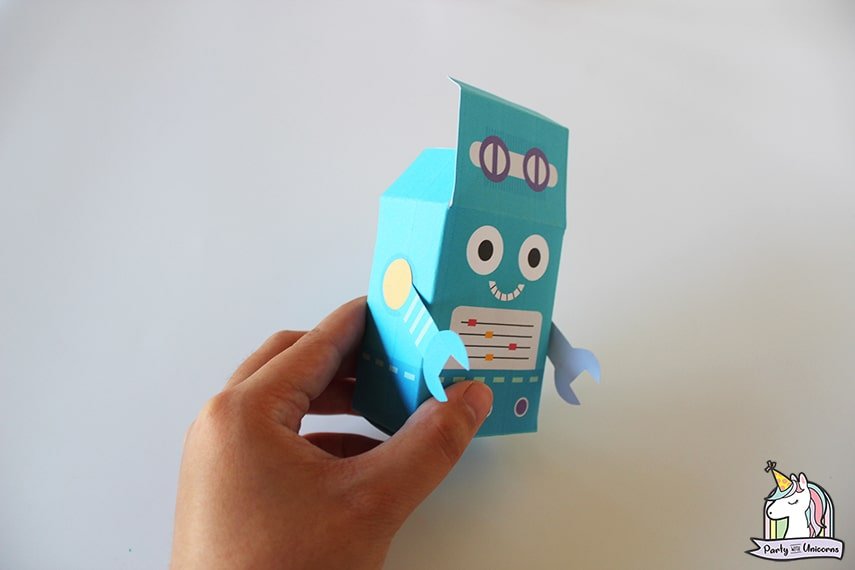 8. It's time to put some treats inside the favor box. Then fold the cover flap to close the Robot box.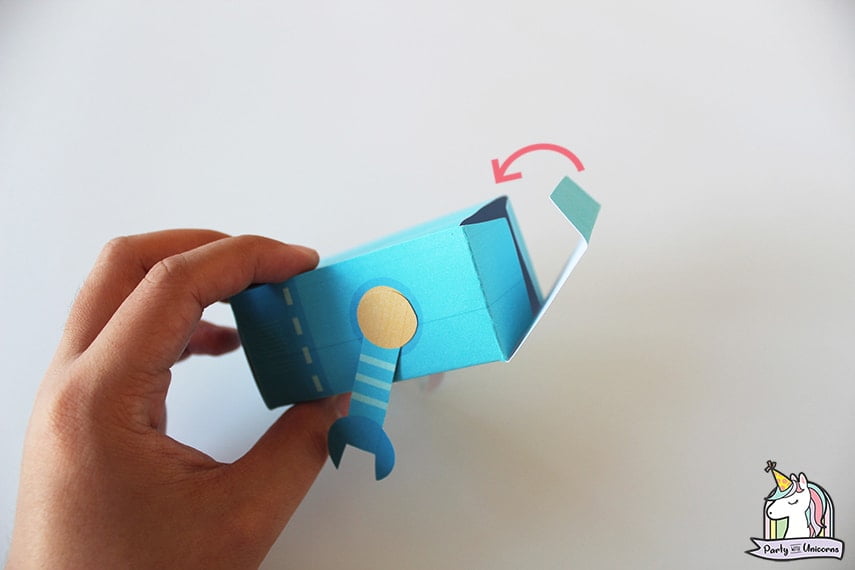 And you are done with your Robot favor box! You can resize the template if you wish to make bigger or smaller ones by adjusting the document size before you print.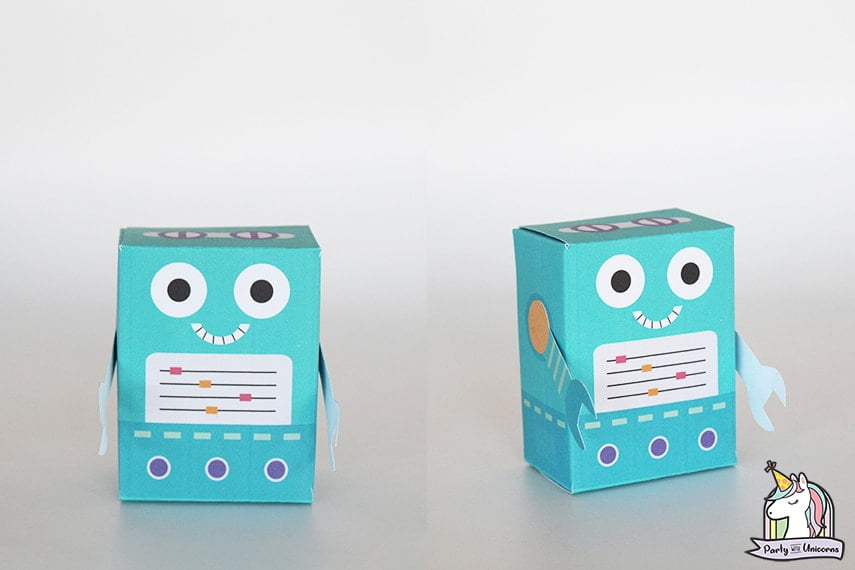 More Robot Party Fun
Make sure to drop by on our blog over the coming days to catch our other Robot themed party freebies. If you want us to cover more themed party ideas, do not hesitate to leave a comment below! Please share this post via social media and help us grow Party with Unicorns. This will enable us to keep making these fun freebies for you! Happy crafting!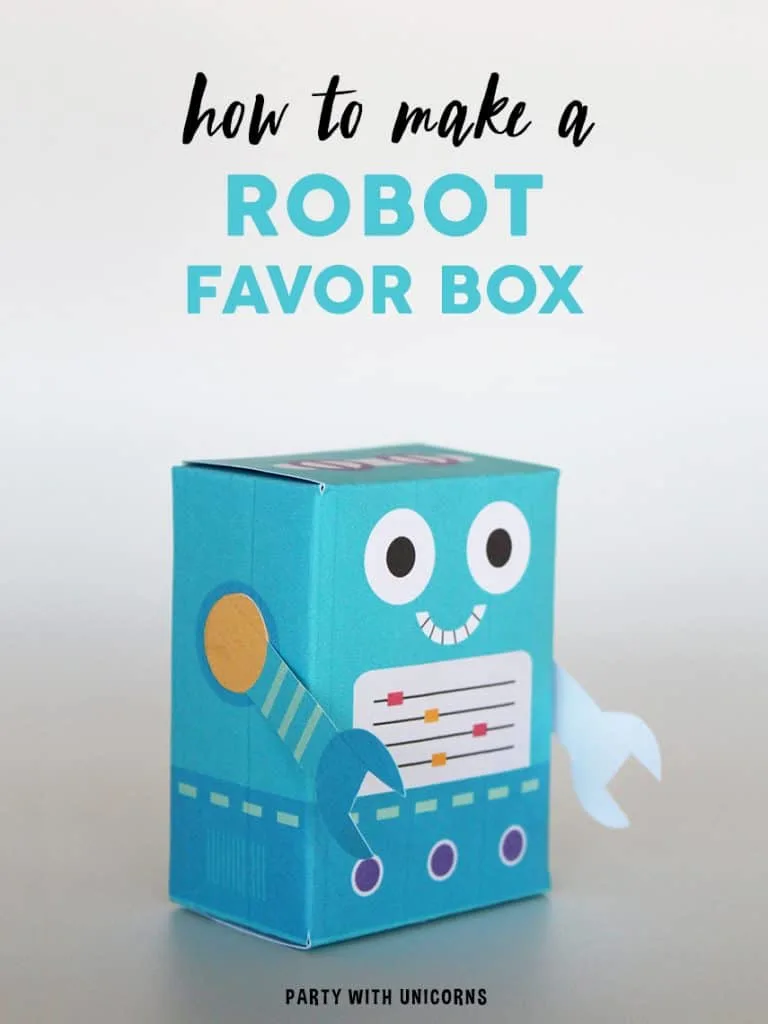 Similar Posts: