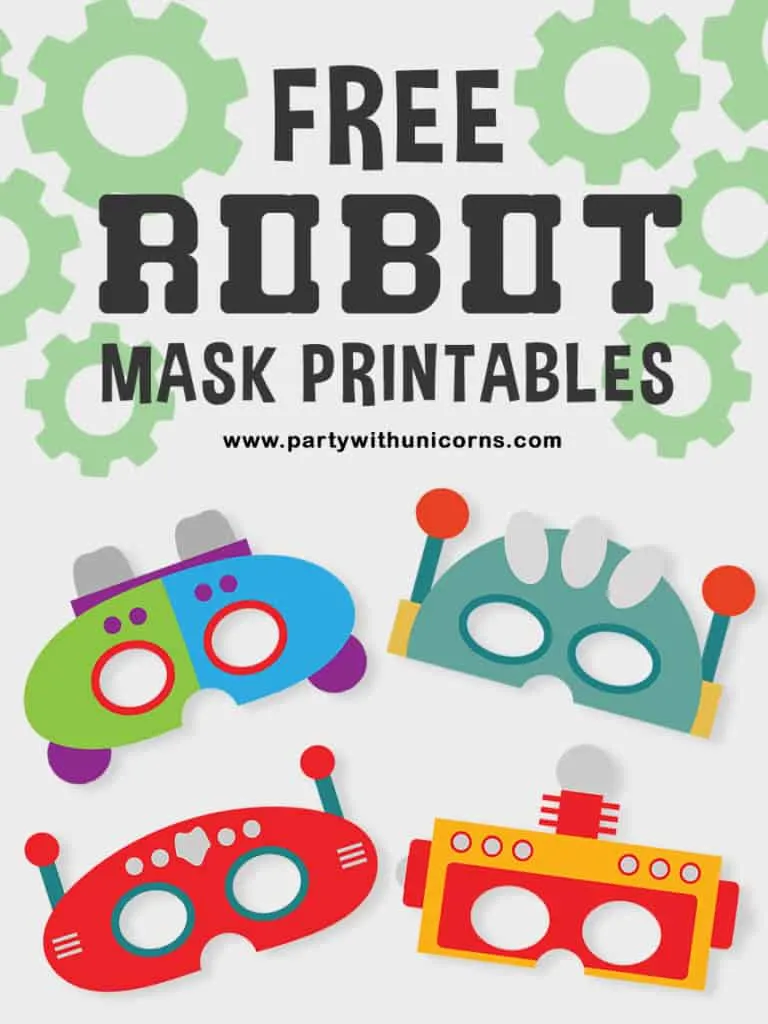 We are loving all things robots this week and today we have some super fun kids Free Robot Mask Printables for you to download. These masks are part of the robot series of posts. This series of posts have been inspired by a local mum that is planning a Robot party for her child and got in touch via Facebook to see if we could put together some printable for her to use on the big day.
Robot Party Supplies and Crafts
If you are planning a robot party, have an android fan at home be sure to check out some of our other crafts and printable. We have lots of great ideas to keep them entertained. So far we have posted free robot party invitations, printable robot party decorations, a super cute DIY robot party favor box. Everything you need to make sure your party guests have an amazing time at your robot party.
Quick Tip – The robot bunting provided in the Robot party decorations post is not birthday specific and would make a great bedroom decoration for any child that likes robots!
Free Robot Mask Printables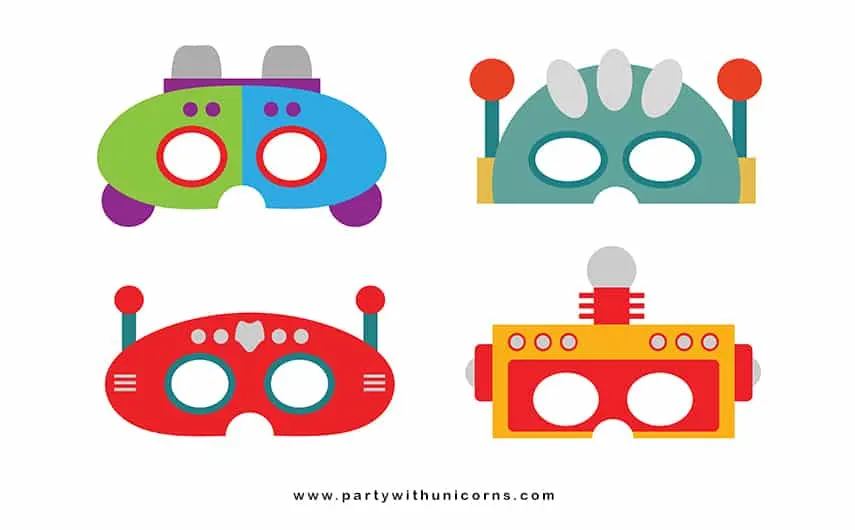 In today's set with have four different masks designs. Once you have downloaded the templates, simply print and cut out the masks. Add an elastic and you are done! For the best result, I would suggest printing the mask onto card stock from your home printer. Regular paper tends to rip easily and can end in lots of tears! In terms of elastics, I usually use sewing elastics as it is a bit thicker than normal masks elastics and can withstand a good amount of playing.
Robot Coloring Masks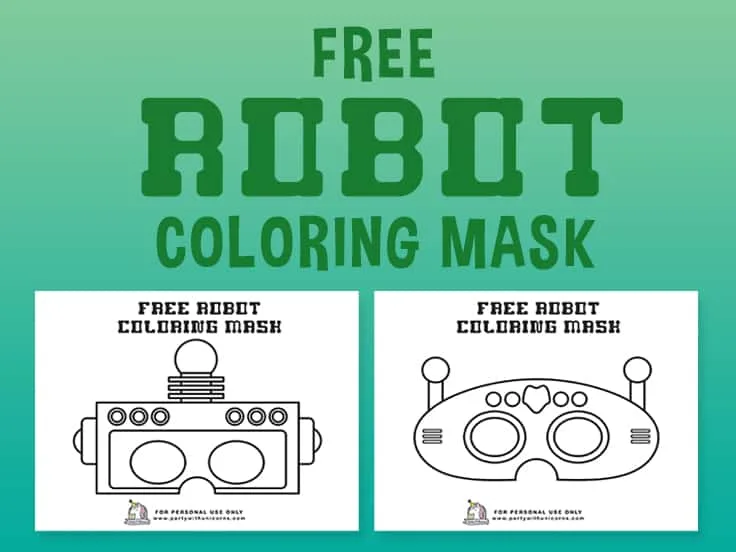 We also have a black and white version of the robot masks available for download. These fun coloring masks are a great way to entertain the kids with some design work before the robot playing begins.
Tell us about your next event
Today's Free Robot Mask Printables post was inspired by a mum who reached out via Facebook. I love working with our readers to created content custom content for their events. If you have an upcoming event and need some printables or ideas to bring it all together, please get in touch. I'd love to hear from you via the comments section below or via social media.
Similar Posts: