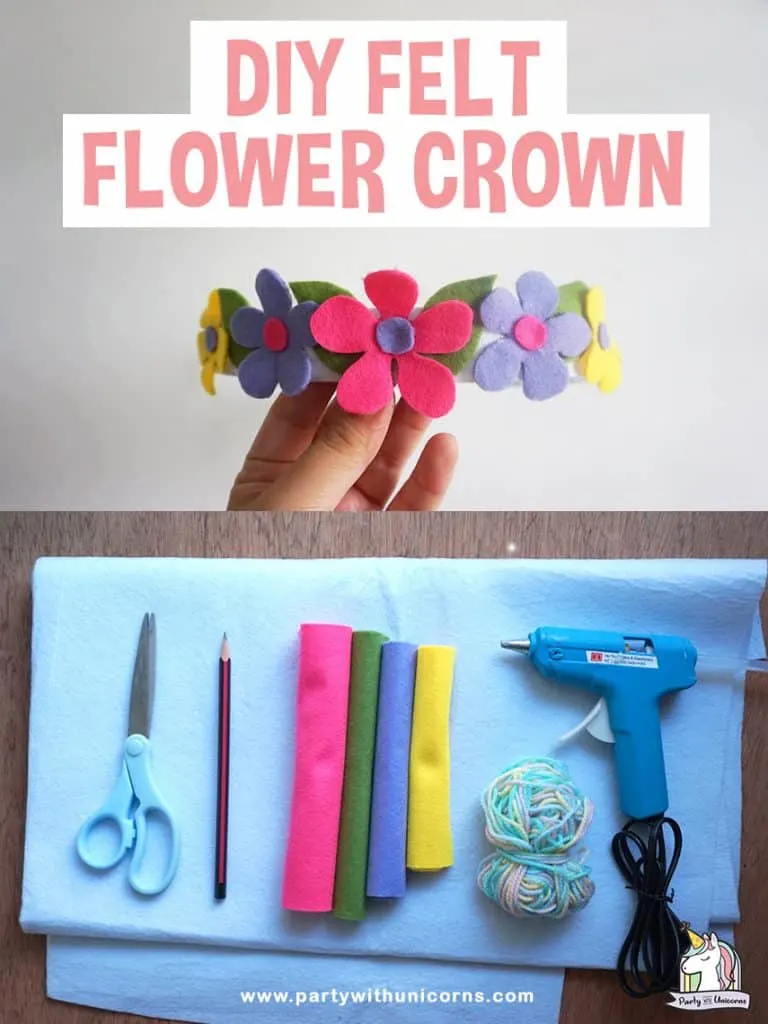 So after a very cold weekend, I'm ready to start thinking about Spring! Today I am sharing a felt flower crown craft to get us ready for the change in season. I'm calling this a spring craft, but honestly, it's perfect for any season.
This craft would also make a wonderful addition to a fairy birthday party. If you are planning for a fairy party, be sure to check out all of our Fairy Party ideas. The post includes all sorts of goodies, including free fairy party printables and a fun fairy house craft template.
Felt Flower Crown Craft Supplies
Supplies needed for this craft project are: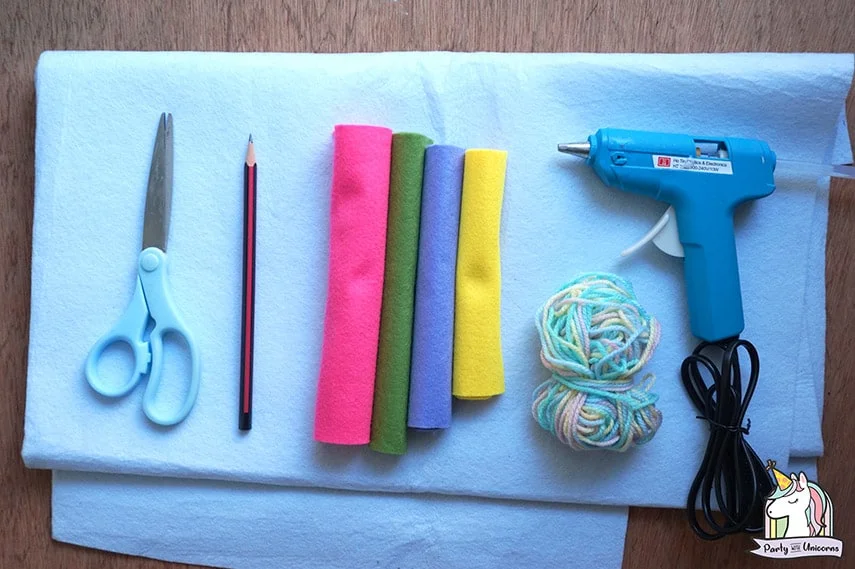 Felt cloth
Scissors
Pencil
Yarn
Hot glue
In the tutorial below, I have drawn the flowers by hand. I think that the imperfect flower adds to the overall look of the headband. If you want to be a bit more precise in your work, I have created a flower template that you can use. Simply print out the template, cut out the flowers and trace around them on your felt.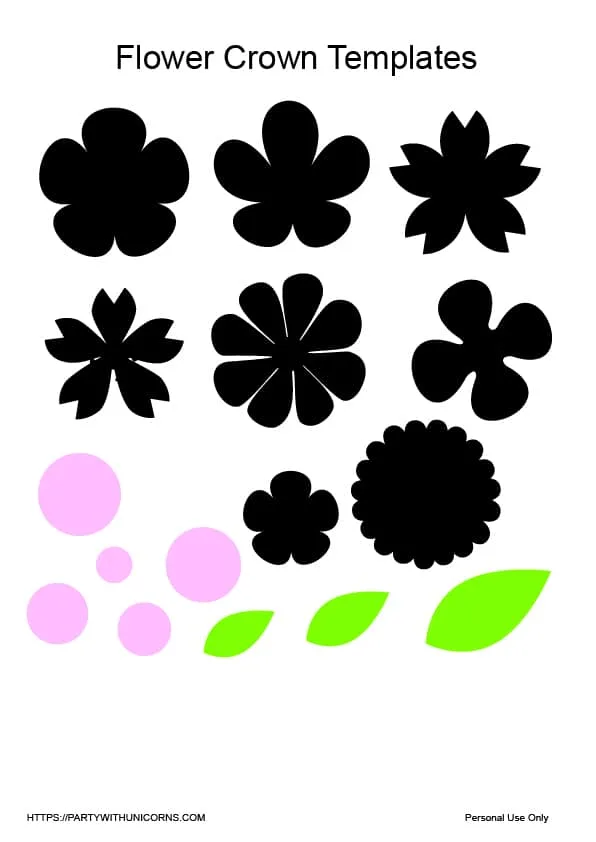 I've made this flower template available for download. You can use the button below to download it.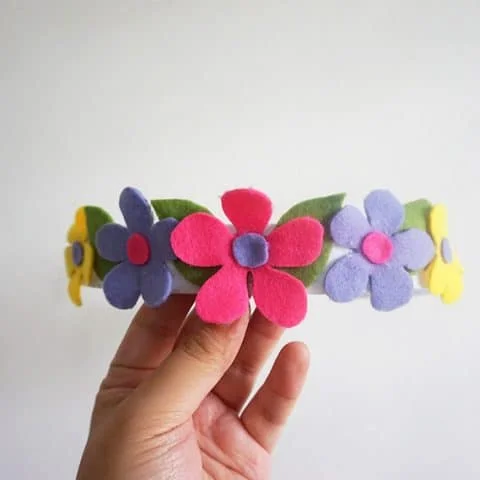 DIY Felt Flower Crown
Cute and dainty floral crown made of felt cloth perfect to wear during Spring
Instructions
Start by cutting a strip from your base cloth. You can use whatever color of felt cloth you want. Make sure the strip will be enough to wrap the front part of the child's head.
Draw flower shapes from different colors of felt cloth and cut it out. Make some small round shapes too.
Repeat step 2 but make a leaf shape this time.
Hot glue the flowers and leaves onto the strip. Decorate the crown as you want.
Snip holes on each end of the strip.
Tie yarns on each end.
Let your child wear the crown and adjust the yarn to fit.
And voila! Your very own felt flower crowns. This will be a cute hairpiece for your little one's spring outfits or to match their fairy dress! I hope you have as much as I do with this craft.
Similar Posts: