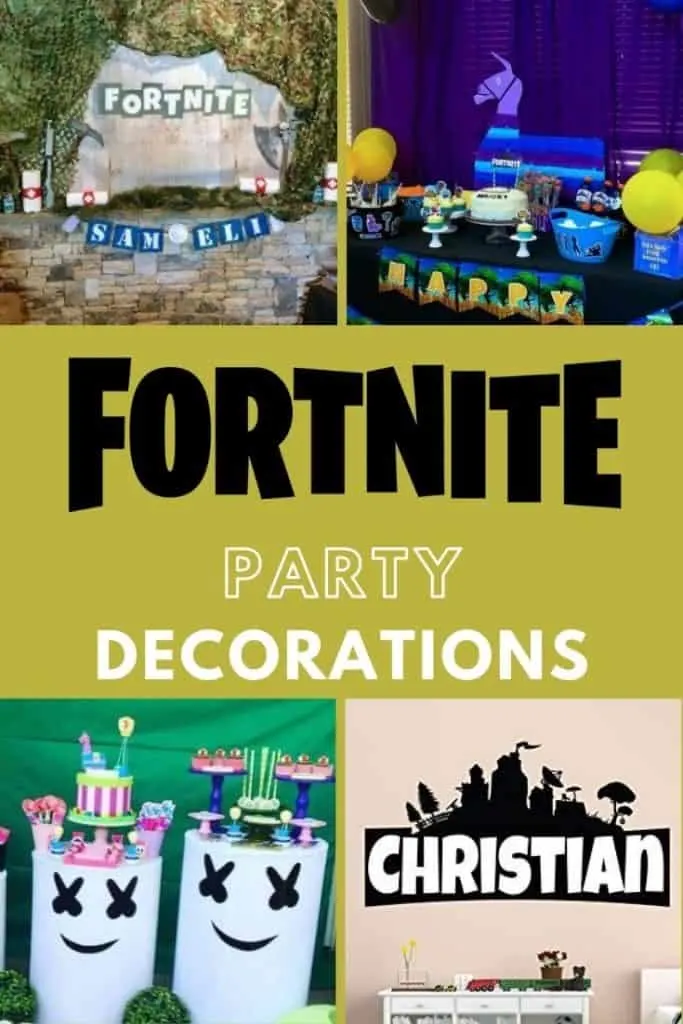 We part way through planning our epic Fortnite party and today we are going to be talking about Fortnite birthday party decorations. While all of the Fortnite party planning topics we've covered so far will minimize the need for additional Fortnite decorations, sometimes its these final touches that make all the difference!
Fortnite Color Scheme
Picking a color scheme for your party can help to easily transform your space and bring your theme to life. In the case of Fortnite, there are a couple options you could with.
Green/ Yellow/ Camo – To match the battlefield
Blue/ Purple – Loot Llama colors
Black/ White – For a Marshmallow Fortnite party
You will see these different themes through the decoration suggestions in this post. They all work well, so just pick one and run with it! Use your color scheme for all of the decorations and props, from backdrops, table decorations, party favors, and more.
Fortnite Birthday Party Decorations
A list of everything you need to decorate your Fortnite Birthday party.
More Fortnite Party Ideas
Be sure to check out all of our Fortnite party planning ideas to help you put together an amazing birthday.
Similar Posts: