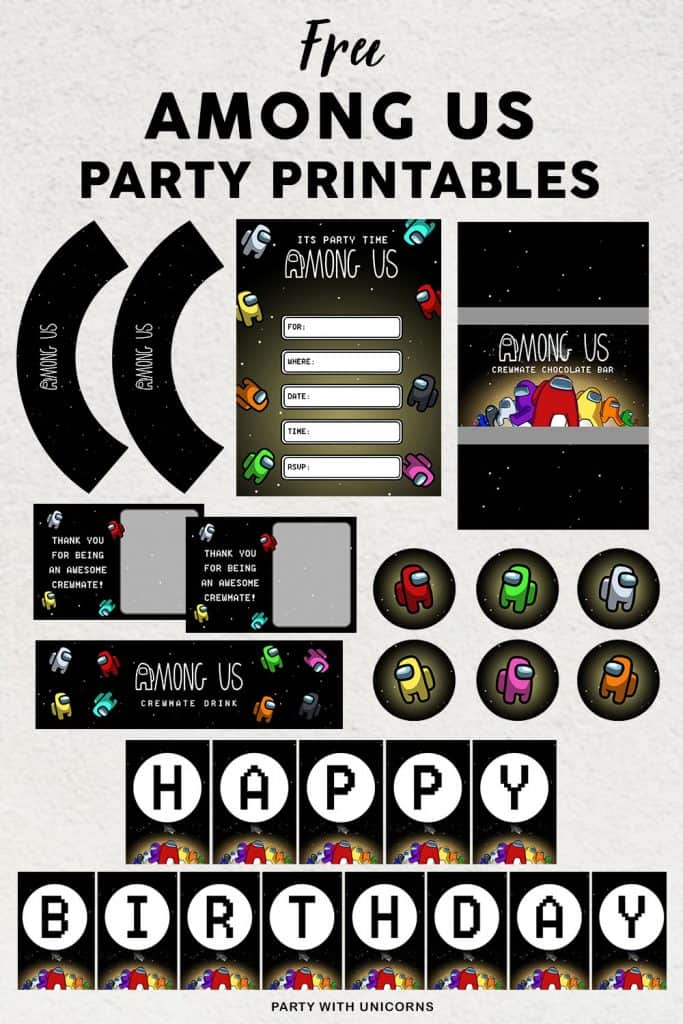 Is your child a fan of the Game Among Us? Have you been asked to throw an Among Us party and have no idea where to start as you can't find anything in the shops! Don't worry, me too! My son's birthday is coming up at a local arcade and he has asked for Among Us decorations. So today I am sharing a set of Among Us Party Printables to help you with your party Among Us birthday party planning.
What is Among Us?
If you have landed here looking for Among Us supplies but do not really know much about Among Us, then here is a quick tutorial.
Among Us is a game by InnerSloth. During the game, the players work together to fix their crumbling spaceship while trying to figuring out who the imposters are. At the beginning of each game, each player is randomly assigned the role of an Imposter or a Crewmate.
The Imposters win if they can kill all the Crewmates without getting caught and the Crewmates win by discovering the Imposters and voting them off the ship before the Imposters are able to kill everyone.
So that is my very brief overview of what Among Us is all about. Be sure to check out the InnerSloth website if you want more details.
Among Us Party Printables Set
Here is what I am including in the set today:
In addition to the items noted above, I have also created a super cute Among Us Activity Placemat. While I plan on using this placemat at my son's party, I am sure it would be a hit any night of the week.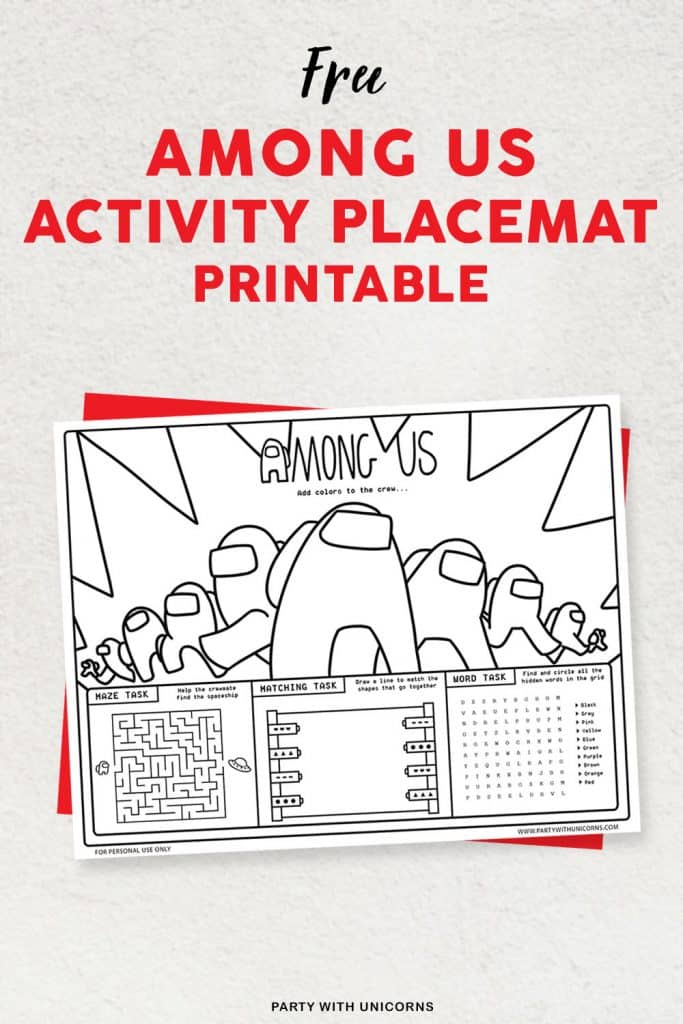 Download the Among Us Party printables
Today's set is available for download in the Freebie Library. From the freebie library you can download hundreds of different party printables and craft templates for kids. Enjoy!
More Among Us Party Supplies
Be sure to also download this Among Us Favor Box for your event. This fun printable template is a great way to send your guests home with some themed treats at the end of your event.
As a side note, my son's party is at an Arcade, so I am considering using these favor boxes as little Covid-safe snack boxes for each of the kids. I am going to print the templates out in A3 so that they are a little bit bigger and then fill each one with a juice box, and some individually packaged snacks.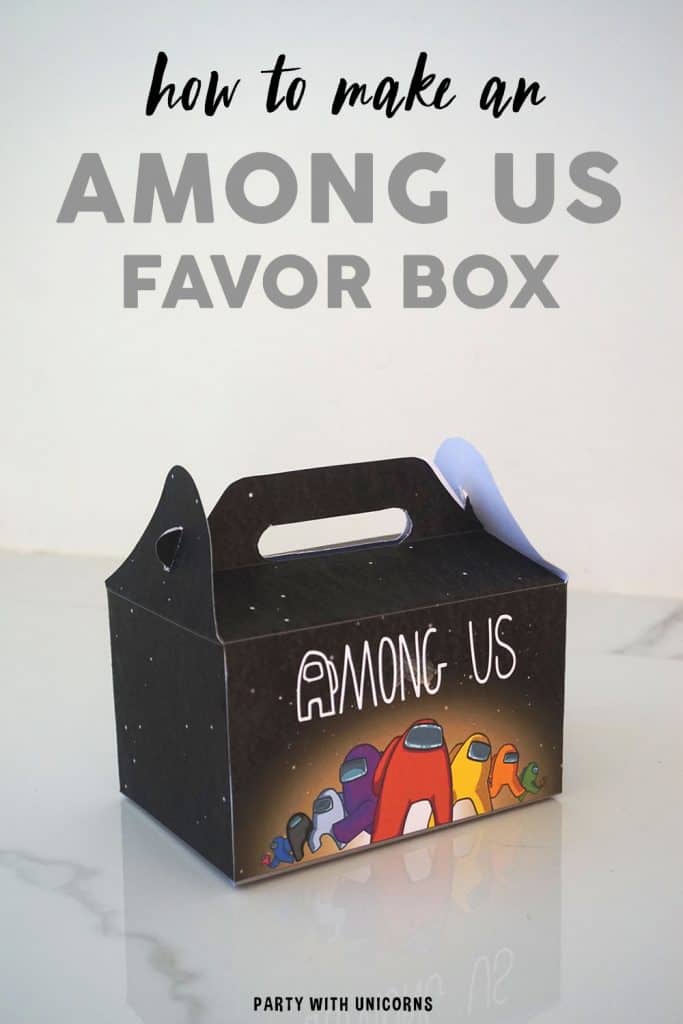 Download these fun Among Us Valentines to give to all of your favorite Crewmates this year.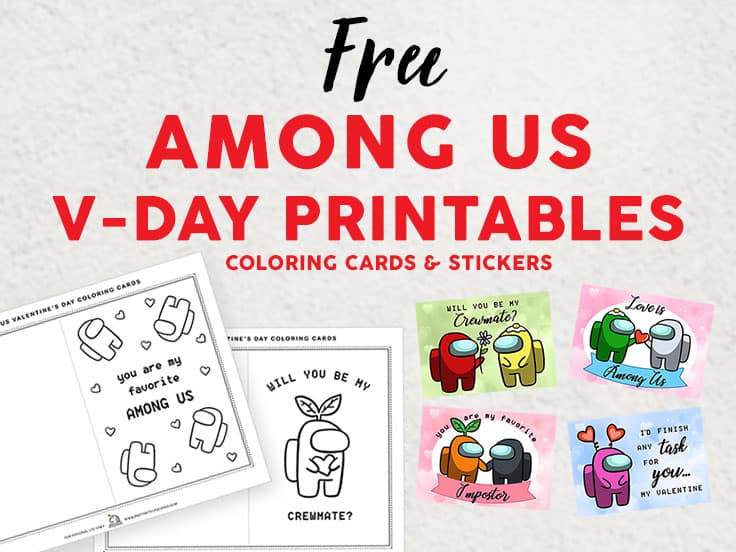 I am sure your child is going to love your Among Us birthday party. Be sure to tag us in any of your social media pictures so we can see all the fun things that you have created! Happy Planning!