Looking for Mermaid party decorations? You can use our free Mermaid Party Printables set at your next mermaid party. The set includes mermaid party banners, mermaid cupcake toppers, and more!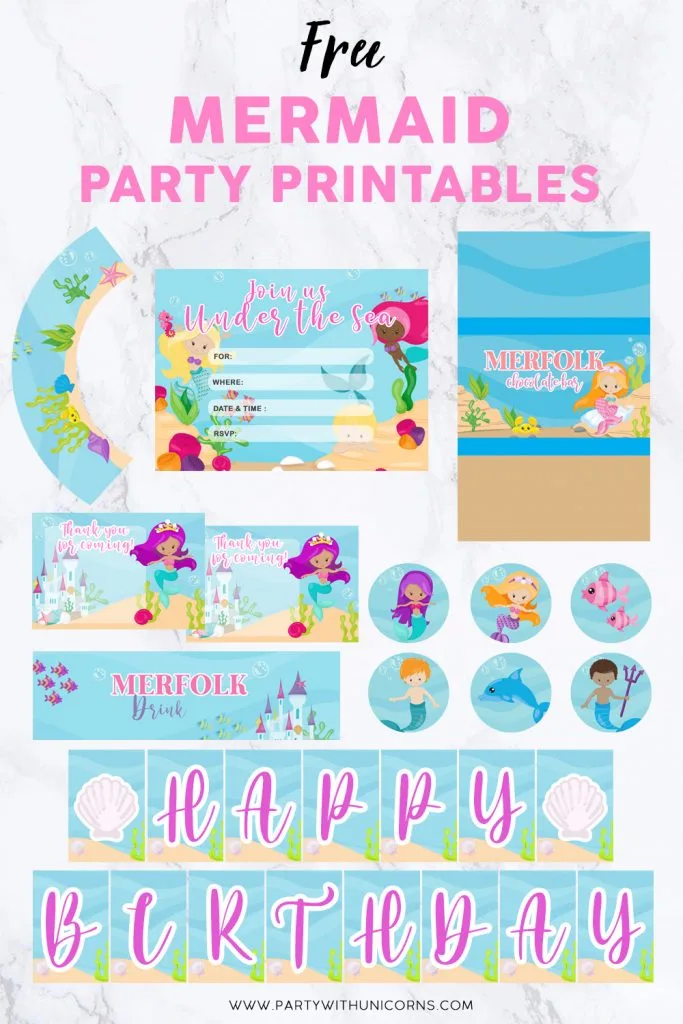 Mermaid party is one of the most popular theme parties for little girls. I know that planning a party for our kids can be stressful especially if you don't know where to start. That's why I'm here to share a set of Mermaid party printables that you can use for free if you want to throw your very own mermaid party for your kiddo.
Mermaid Party Printables Set
Here is what I am including in the set today:
Download the Mermaid Party Printables
You can download the printables using the button below.
More Mermaid Party Ideas
Here are more Mermaid theme party resources and crafts you can use for your event:
Similar Posts: