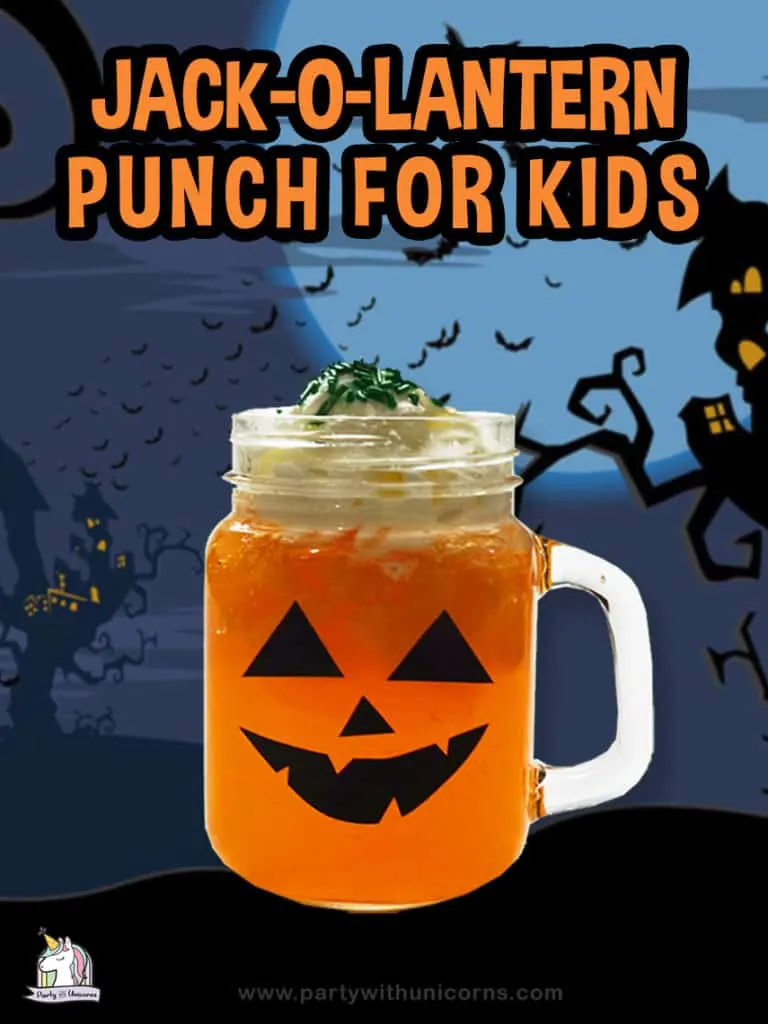 There are so many things I love about Halloween. Besides the fact that it's the time of the year you can dress up your kids (or even yourself) with cool or silly costumes, it's also a time where you can make spooky treats! Today I'll be sharing a very simple kid's Halloween punch for kids you can make at home. To make today's Jack-o-Lantern punch, we are also going to create some fun mugs to serve our yummy beverage in.
Halloween Punch for Kids Ingredients
This recipe is super easy and fun to do with the kids. I have made it using orange soda, but if you are trying to cut back on the sugar you could use another lower sugar base. For a lower sugar option, I would suggest using orange-flavored mineral water. It will still taste great and your kids will love drinking out of their Jack-o-Lantern mugs! Okay let's get to it, the supplies are super simple: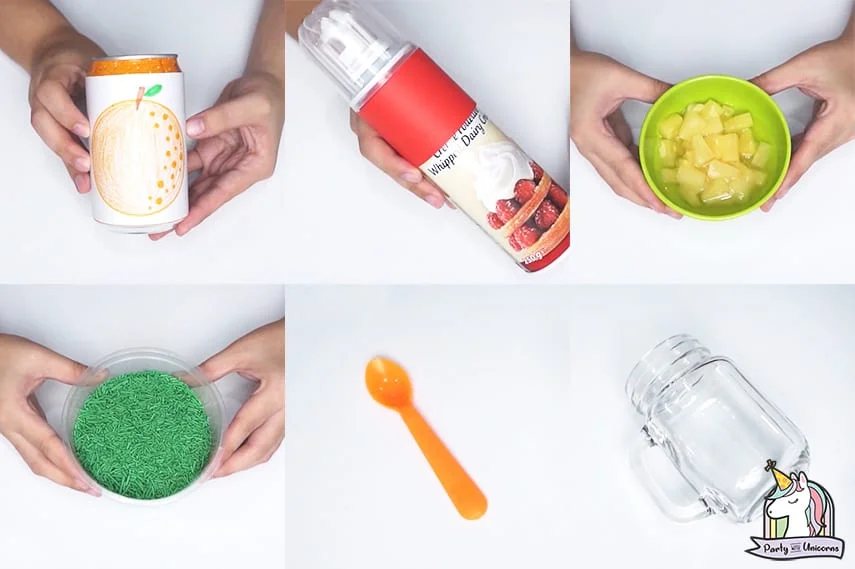 Orange Soda
Whipped Cream
Pineapple Tidbits
Green Sprinkles
Spoon
Cup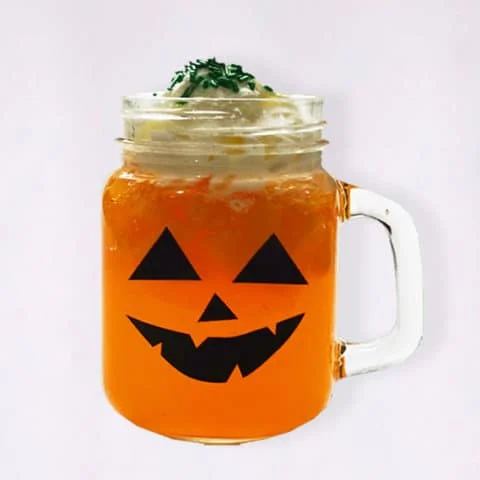 Jack-o-Latern Punch Recipe - Halloween Punch for Kids
Easy Halloween Punch Recipe - Jack-O-Lantern Punch
Ingredients
Orange Soda
Whipped Cream
Pineapple Tidbits
Green Sprinkles
Instructions
Put the pineapple tidbits in your cup.
Add the orange soda.
Put some whipped cream on top.
Add green sprinkles.
Cut out shapes from a black paper to create a jack-o-lantern's face. Then paste it onto your cup.
There you have it, simple as that. Just make sure you remember to serve this spooky punch chilled! Once you have finished this yummy drink, you can reuse your Jack-o-lantern mugs as much as you like. In fact, you might even consider just putting water in the mug with a touch for natural food coloring and go completely sugar-free.
More Halloween Fun for Kids
If you are looking for some more fun Halloween ideas for this spooky season, check out our Halloween word search to help keep the kids busy.
That's it for today, everyone.
Similar Posts: