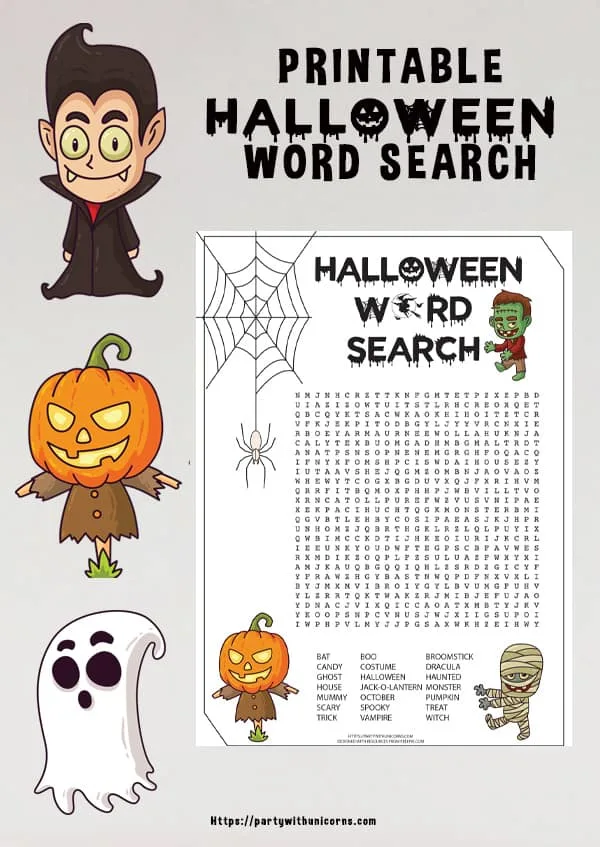 Halloween Word Search
I know it is super early to be starting to think about Halloween but I have had plenty of ideas that I am going to be posting this year. It is one of my favorite days of the year and it always seems to sneak up on me before I have the chance to get all of the fun ideas out of my head.
Over the next couple of months, I will slowly start to get my planned Halloween content out to you. Today I am starting this year Halloween content with a Halloween word search. This word search is a great way to keep the kids busy in the lead up to Halloween.
To download the Halloween word search, just click the button below.
Follow Along for More Spooky Ideas
If you want to be kept up to date with all of the fun as it becomes available, be sure to follow us on Pinterest, Instagram, and Facebook.
Credit: Today's template was created with graphics from freepik.com. I usually try to make my own graphics, but Freepik is a great resource that I use when I don't have time.
Similar Posts: