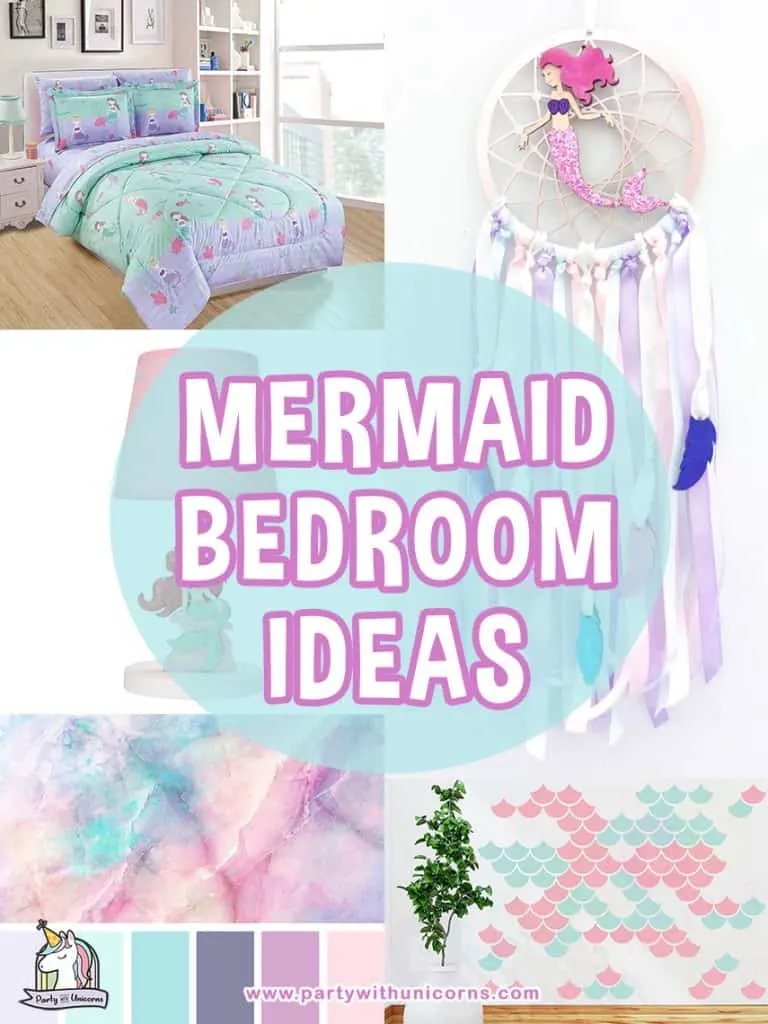 It's been a while since the last time I posted bedroom decoration ideas here in Party With Unicorns. The last time I wrote something about interior design for kids bedroom is my Unicorn Bedroom Ideas. This time I'll be making another bedroom decoration ideas but with a different theme – Mermaid! My daughters and I love everything about Mermaid. I even wrote a recent post about Mermaid Party Ideas.
If you are planning to revamp your little girl's room into something whimsical like a mermaid-themed room, then I hope my 5 easy steps will help you out in the process.
1. Pick a mermaid color palette for your wall
The first step to achieve a whimsical mermaid bedroom is to choose your wall paint wisely. Design Seeds has the perfect color scheme that shouts very mermaid-y.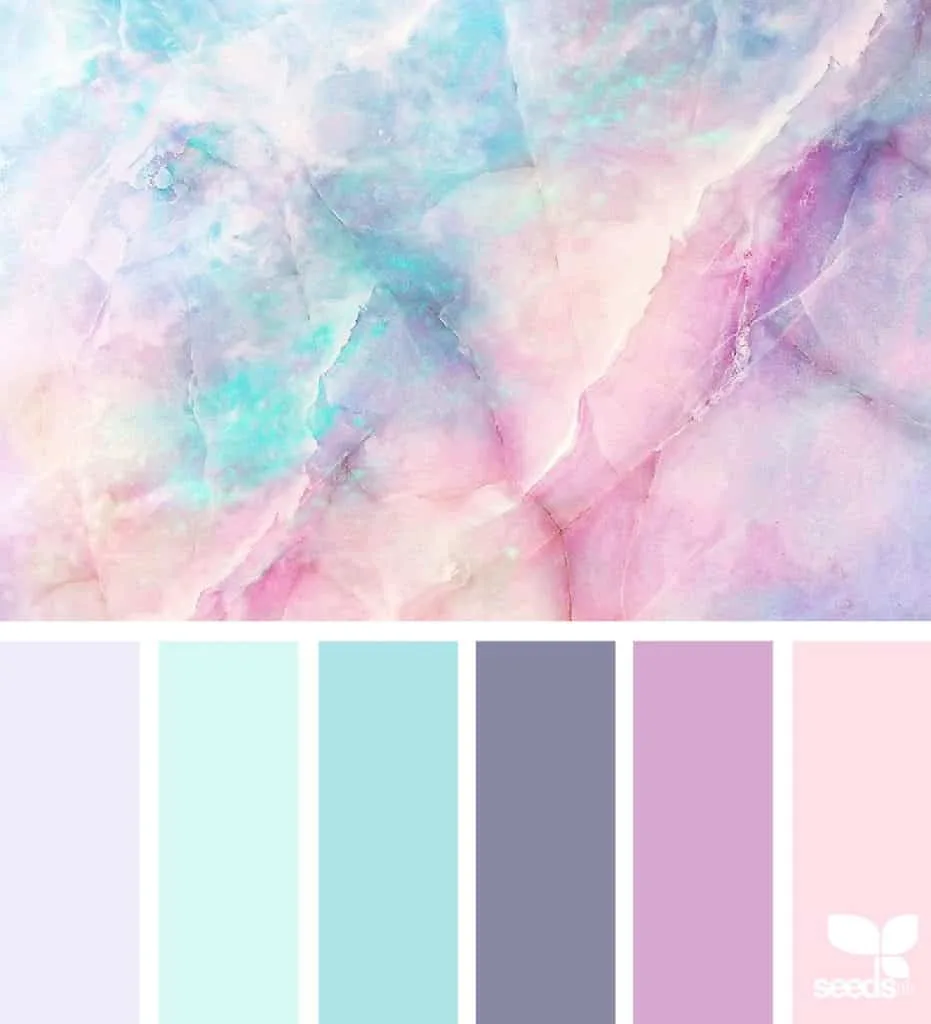 Here's a mermaid bedroom photo that looks stunning using one of the above color schemes as their wall paint.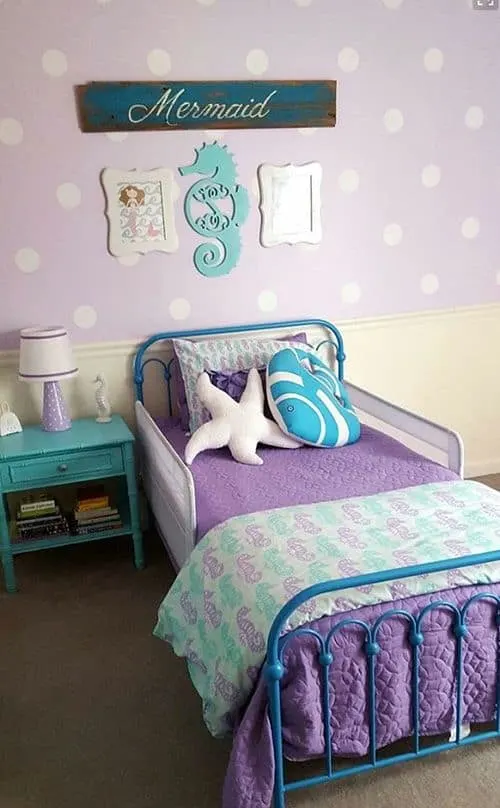 2. Use some wall decal
After you have chosen the perfect color for your child's mermaid room, it's time to put some wall decals! Wall decal is a cheap alternative to make any space look fancy without breaking the bank. I've seen a lot of bedrooms with stunning wall decals and it's really a game-changer!
You can find some wall decals on Etsy like this Mermaid Scale Wall Decal.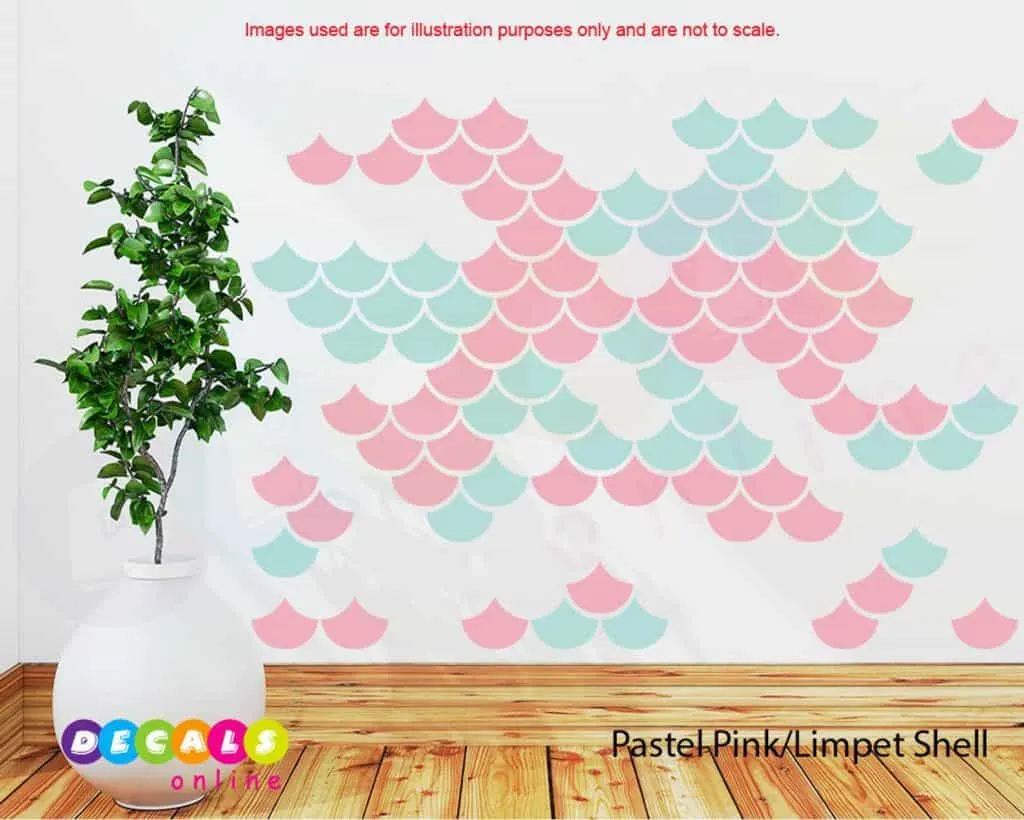 or this Watercolor Mermaid Art Wall Decal.
3. Add some mermaid-themed decorations and furniture
Besides using wall decal to your child's room, you can also add some mermaid-themed decorations like wall art, lamp, shelf, and the like.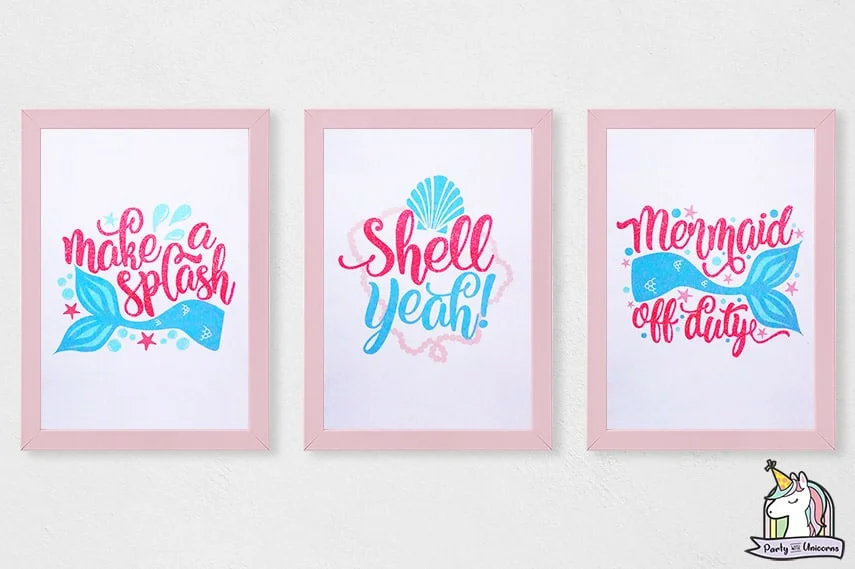 Here are some mermaid-themed decorations I found on Amazon and Etsy that you can also use:
4. Use a Mermaid-themed bedding set
A bedroom won't be complete without a good bed so make sure to choose a bedding set that matches our theme. I've found some gems on Amazon that are perfect for mermaid-themed bedrooms!
5. Fill in the bedroom with everything mermaid!
To complete your whimsical mermaid bedroom makeover, make sure to add some little details into it like putting a book about mermaids, mermaid dolls, mermaid music/jewelry box, etc.
Here are some ideas I found on Amazon:
And that's it! I hope you enjoy revamping your child's bedroom into her dream space.
Similar Posts: