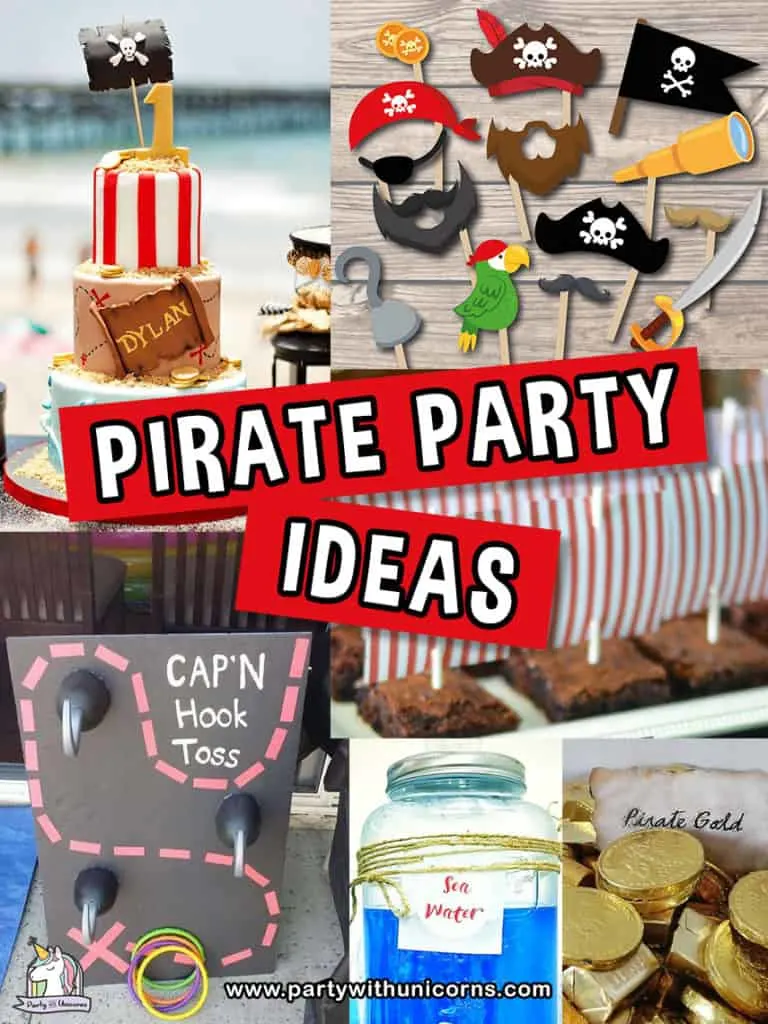 Ahoy, Me Hearties! Before I officially end my mini pirate series of crafts and printables, I curated some Pirate Party ideas to help get you inspired. Pirates is a great theme that you can do a lot with. From eye patches, sashes, swords to treasure hunts and walking the plank. Lots of great DIY activities to ensure all the kids have an amazing time.
If you are new to Party with Unicorns, be sure to check out our entire series of free pirate party printables to help you put together your party. Just click on the image below and it will take you to the post to get all the details.
Pirate Party Ideas
A list of Pirate Party Ideas that are cute and easy to follow. Every idea will be a great addition to your next Pirate Party for your little mates.
Aye, Aye there you have it! I hope this list will help you out in planning your next party. Make sure to check out more themed parties here on Party with Unicorns and don't forget to send us some love by leaving a comment below or follow us on our social media accounts!
Happy party planning everyone!
Similar Posts: