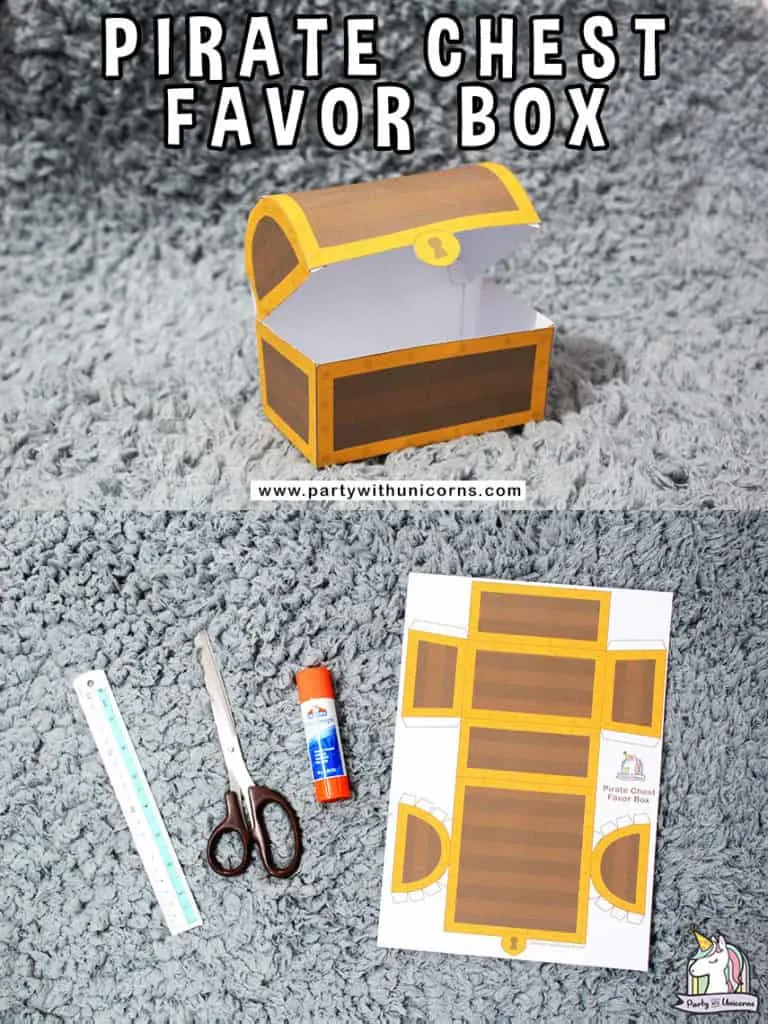 Are you ready for another craft project? Say "Aye aye, Captain" if you do! We are back with another simple craft project and this time it's for pirates!. The first craft in our new themed series is this Pirate Treasure Chest favor box. This little chest is super cute and will make a perfect favor box if you are planning to throw a Pirate Party. (I have found it amazing at storing little fairy treasures too!)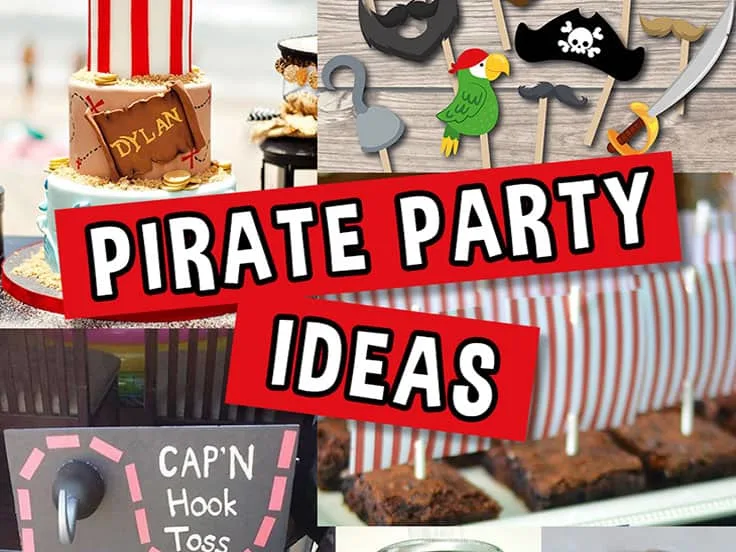 If you are planning for an upcoming birthday party, be sure to check out all of our pirate party ideas and our free printables. From Invitations to decor, we have to you covered!
Pirate Treasure Chest Favor Box Supplies
Let's go and get all the materials needed for this craft project.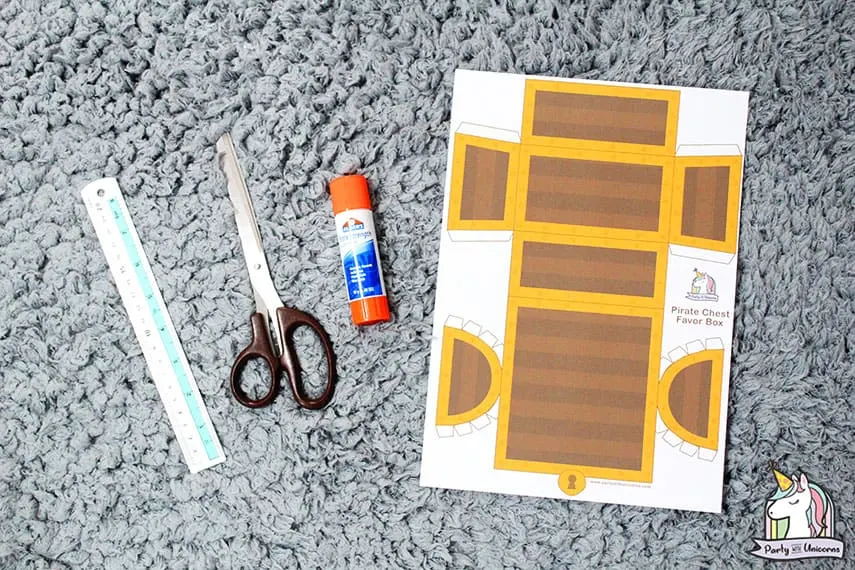 Download the template by clicking here. Once you have your templates downloaded, you are ready to go. All you need to do is follow the step-by-step directions below.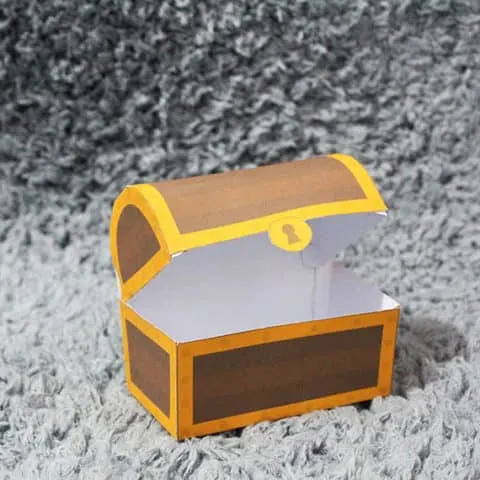 Pirate Chest Favor Box
Pirate Chest Favor Box free template
Materials
Instructions
Download and print the FREE Pirate Chest Favor Box template. Note: You can print the template on a regular printing paper, but if you intend to use it as a favor box then make sure to print it on cardstock 200gsm and above.
Cut out the template.
Now fold the template. Use a ruler to make sure your crease is perfect.
Glue the flaps together on both sides.
Leave it to dry. The base of your box is now done.
Now for the lid, glue the lid part template into the flaps and follow the curve.
Do this on both sides and your Pirate Chest is done! Note: You can apply some glue on the keyhole part of the box to close it down.
And there you have it! Simple as that you are done. I hope you enjoyed creating this little treasure favor. While we have dubbed this a pirate craft, I am sure there are many other uses you can find for this treasure box.
If you love what we are doing, please don't forget to leave us a comment and follow us on our Facebook, Pinterest of Instagram to be kept up to date on new craft templates as they become available. Happy crafting.
Similar Posts: