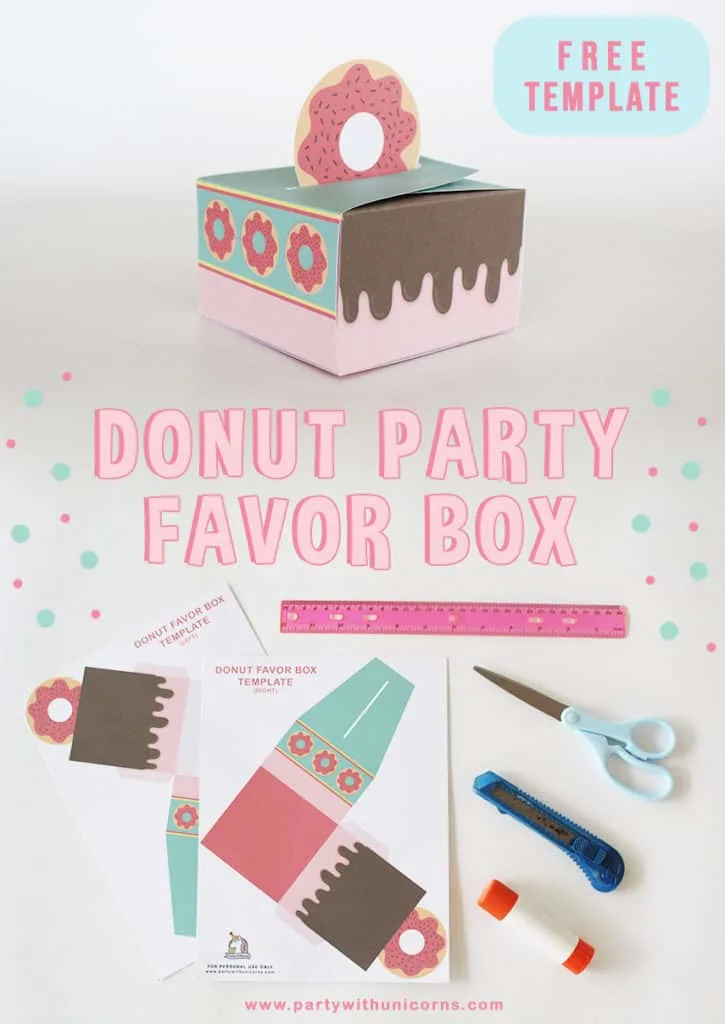 Hello, again my crafting friends! We are back with another party theme this week. You've guessed it, this week are all about yummy donuts! To start our week off with our Donut themed party series, I created this Printable Donut Favor Box you can use for your party.
Donut parties are currently all over Pinterest and I have to say, I love the idea of a food theme. Sure as a parent, I'd love the kids to want a carrot party, but that's probably not happening any time soon, so I will settle for a delicious and amazingly cute donut party.
There are heaps you can do with the donut party theme and we will be looking at all the great options over the course of the next few days. In the meantime, let's get started with the instructions for creating this party favor box. Here we go!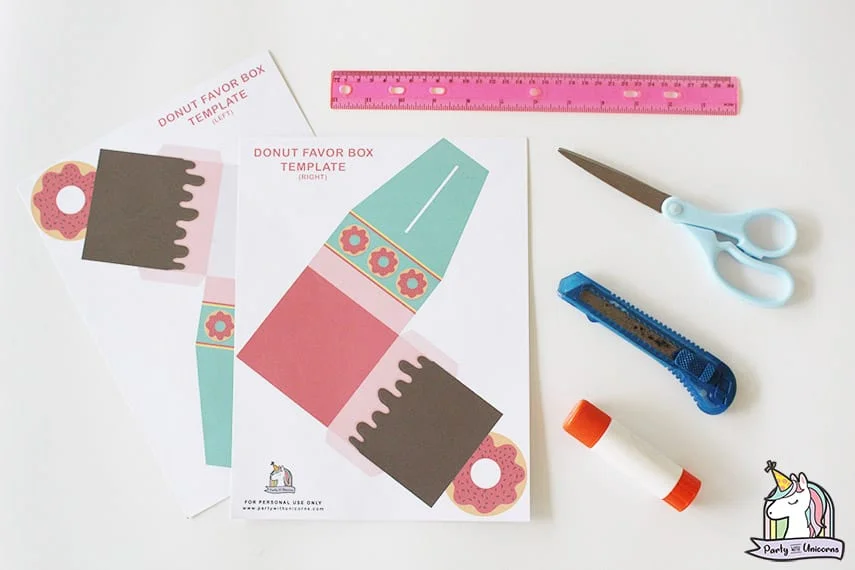 Favor Box Supplies
Printable Donut Favor Box Step by Step Instructions
1. Download and print the free Printable Donut Favor Box Templates.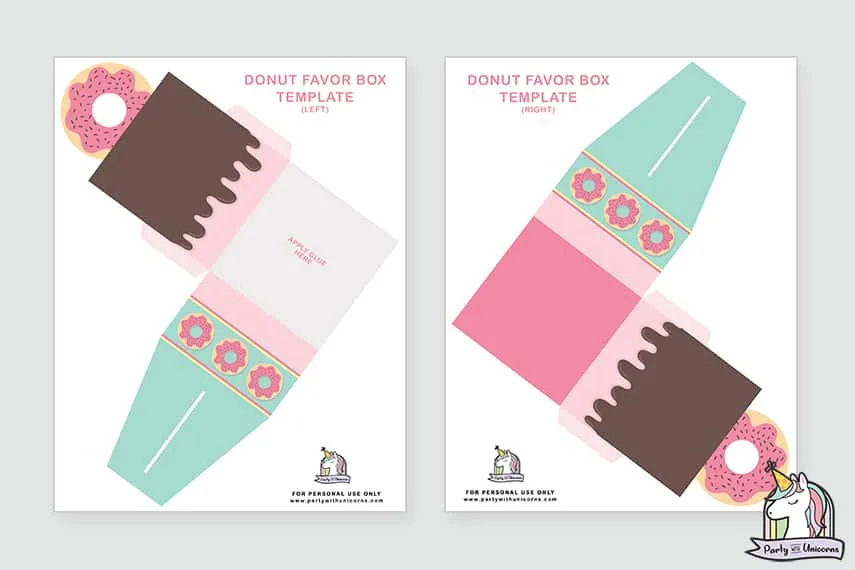 2. Cut out the templates using your pair of scissors.
3. Using a craft knife, cut out the white line seen on each template to create a slit. You can also use a ruler to guide you while cutting.
Note: You can also cut the hole in the two donut icons using a craft knife.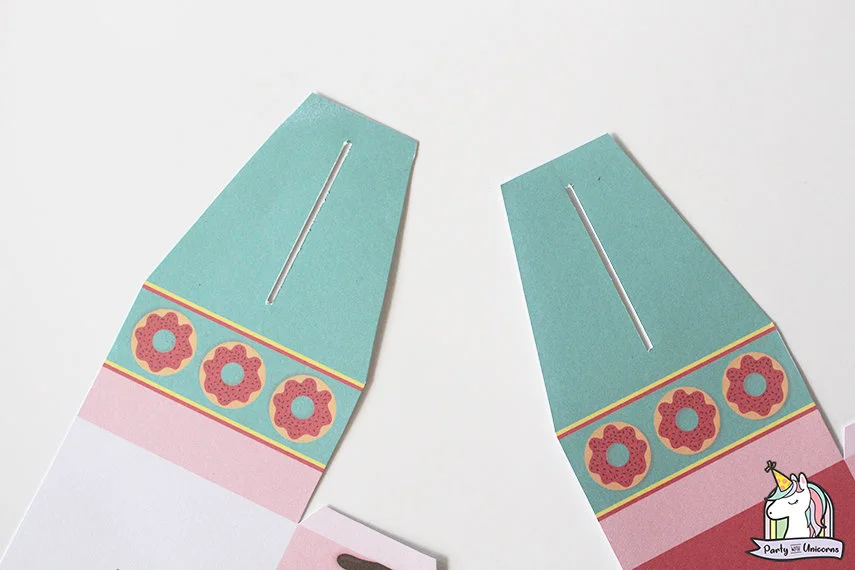 4. Fold the template using a ruler to create a perfect crease.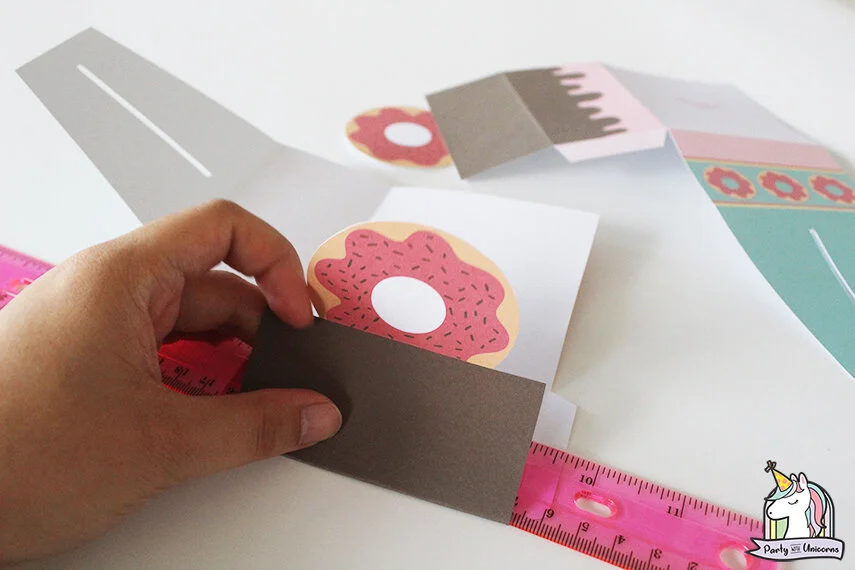 5. Apply glue on the area of the left template where you can see "Apply Glue Here" and stick the right template on top of it.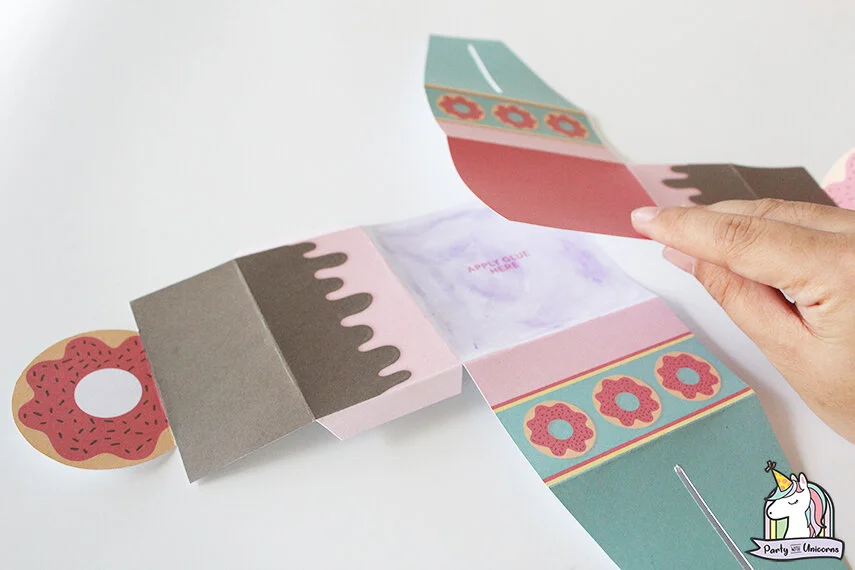 6. Leave it to dry. Your box template must look like this.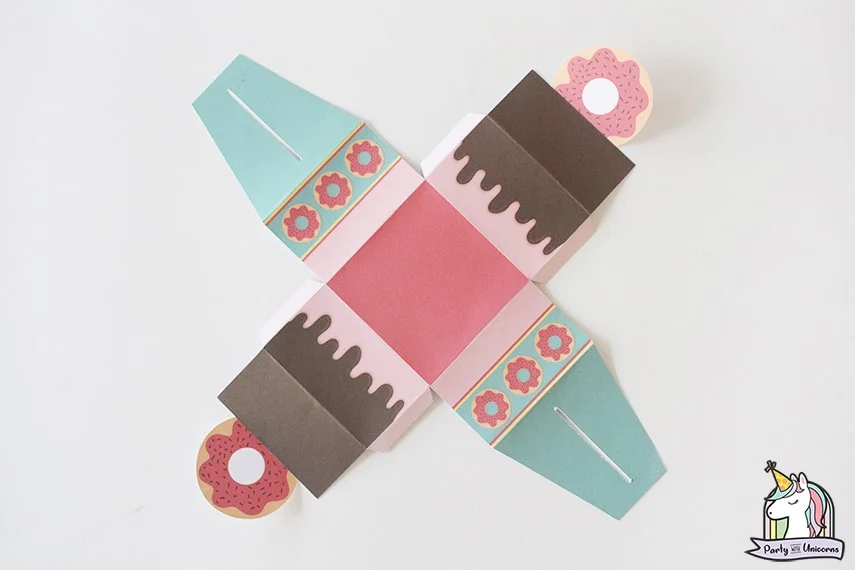 7. Now glue all the side flaps together to create a square base of the box.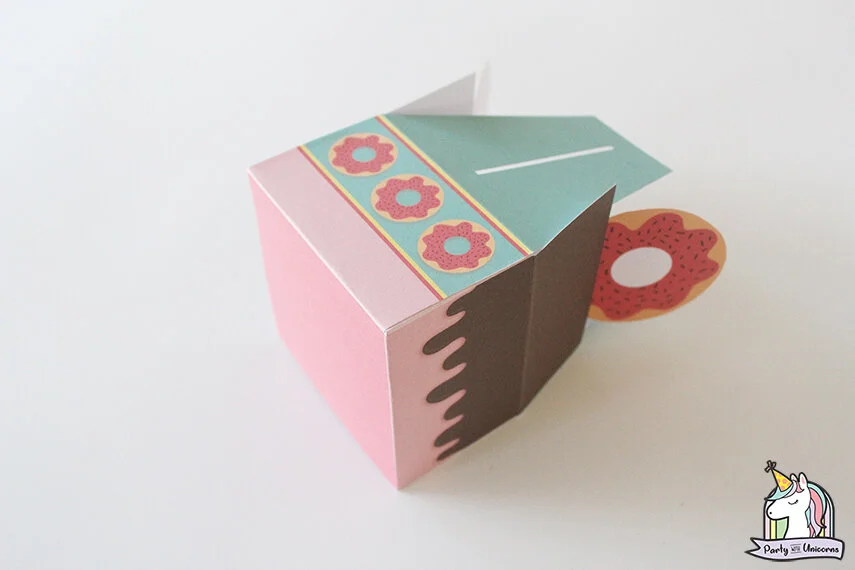 8. Hold the two donuts together. Then fold the top flap inward and insert both of the donuts into the two slits to close the box.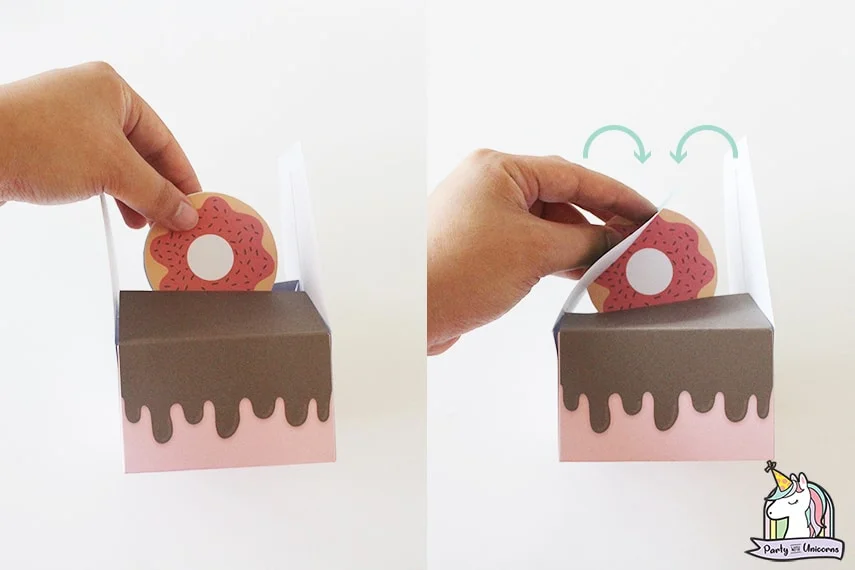 9. Your favor box is now done! This will be the top view of your favor box.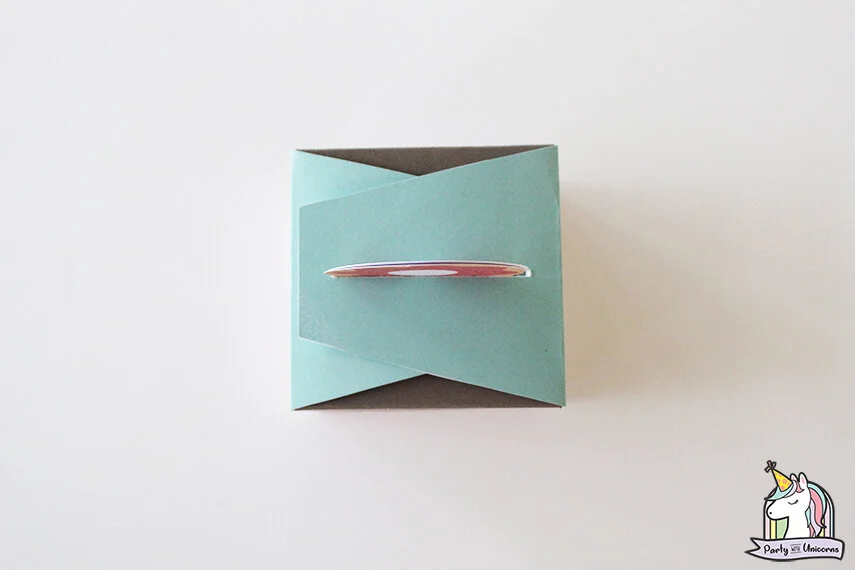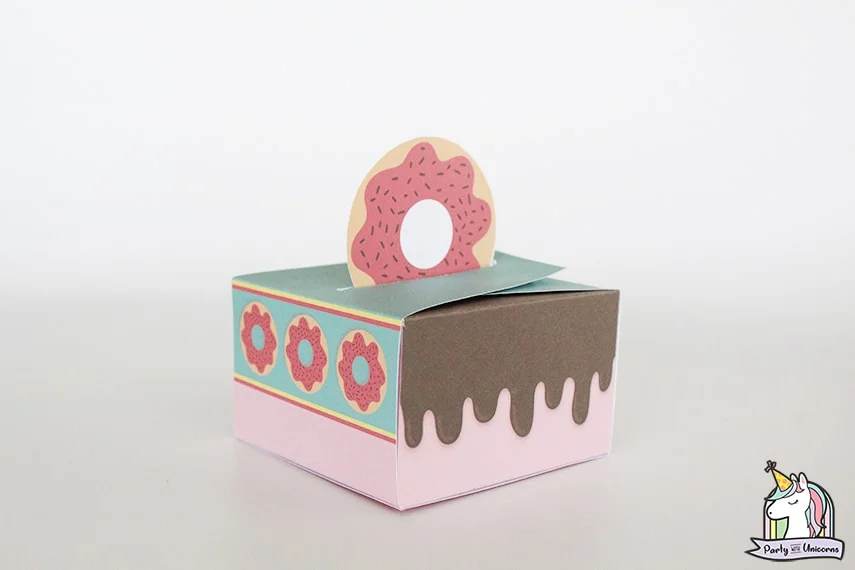 You can put some mini donuts inside the box or any sweet treats that you like! If you want to avoid anything sweet, you can find lots of very cute donut party favors on amazon.
Spread the Love
Thanks for joining in on today's craft. We'd appricate it if you to share our content on our post on your social media channels and help us grow. This will enable us to keep adding these great freebie to the site.
We'd also love for you to follow along with us to be kept up to date what is new. You can find us on Pinterest, Facebook and Instagram.
I hope you enjoyed today's Printable Donut Favor Box. Be sure to check back throughout the week to get all of our other great Donut themed freebies to help you with your next party.
Similar Posts: