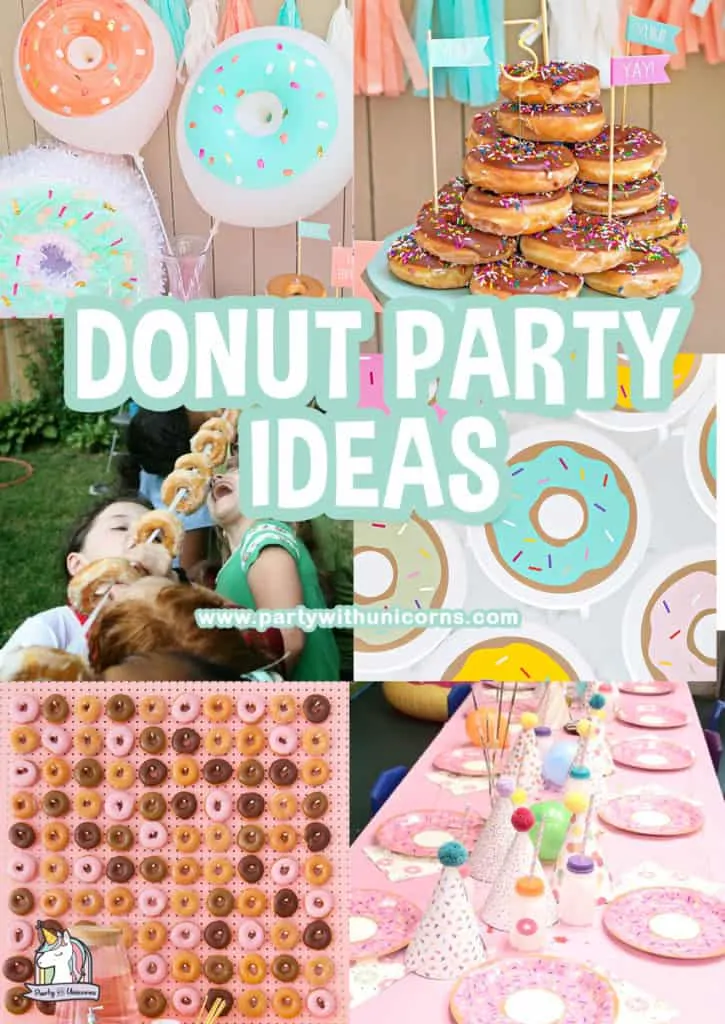 Are you looking for a sweet theme for your child's upcoming party? Well, you're in the right place. This week we are covering the sweet and scrumptious ideas you need to throw a great donut themed party (or doughnut party for those of you not in North America).
Donuts is a fun gender-neutral theme that can be used for a kid's birthday party, a baby shower or even a wedding! This is a them that will work for a party at home, at the park or even at a local donut shop.
I know that planning a party is tedious work, and it can leave even the calmest and most organized parent overwhelmed and exhausted. While Pinterest is fantastic, and the ideas it provides are out of this world, it has also resulted in a lot of parents feeling like they need to throw a wedding-sized event every year for their child. It should not be this hard! If you are thinking of throwing a donut party, check out the ideas below to have a great event without breaking the bank or your sanity. We have you covered with ideas for everything from donut invites, donut party games, donut favors, and donut decor.
Free Donut Party Supplies
Before we dive into the list of donut party ideas, I want to let you know about some free donut party supplies that we have available.
I hope you find our freebies useful! Now, onto our list of donut birthday ideas.
There you have it my list of donut themed party ideas! I hope you enjoy reading this list as much as I enjoy putting it together. If you use one or all our free printables, make sure to tag us on Facebook, Instagram, or Pinterest so we can see your fabulous results!
Happy planning everyone!

Similar Posts: