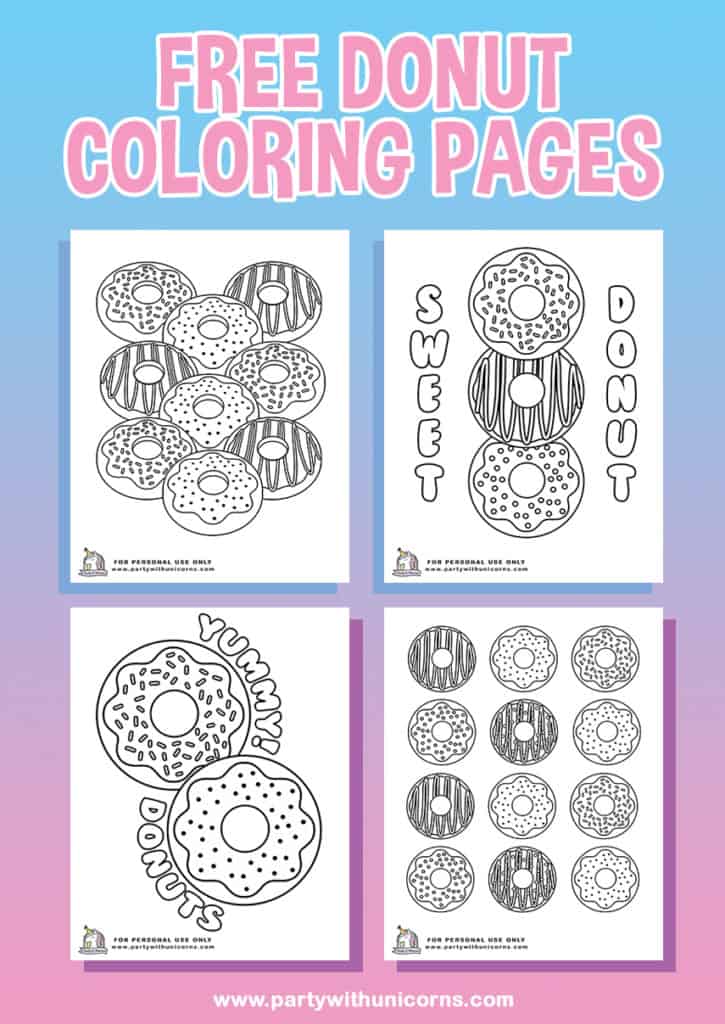 Today's I am posting some donut coloring pages. I started this week with the best intentions of getting out all of our donut party content but I ended up getting sick and am now playing catch-up. To our readers that are following along with a party deadline, please just send me an email or comment below and I will send you the remaining templates for you to use at your party.
A Fun Kids Activity – Making Sprinkle Donuts
One of my favorite ways to use these donut coloring pages and make them a bit more interactive is to let the kids coloring in the donuts and then add a little glue and sprinkle on some real donut sprinkles! Yes, it will get messy, but it's super fun, and the kids love it. You can also use puffy paint as the icing! It is almost as good as real donuts without the sugar. Not quite, but it still guarantees a good time will be had by all. It's also a great activity for a donut party.
More Fun Donut Party
While you are here be sure to check out some of the other yummy donut posts for your party or aftering craft planning. Here are some of my favorites: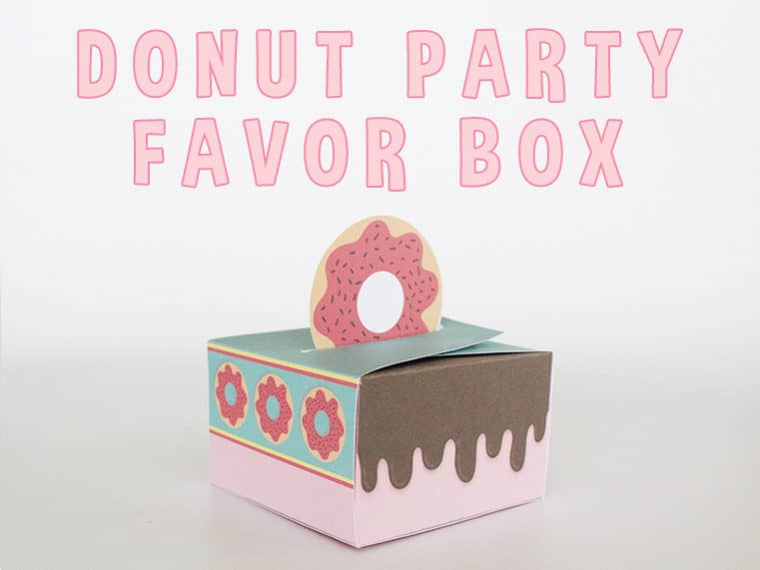 These delicious looking donut favor boxes are free to download. They come with simple step by step instructions. They are perfect for sending home some tasty goodies at the end of the party.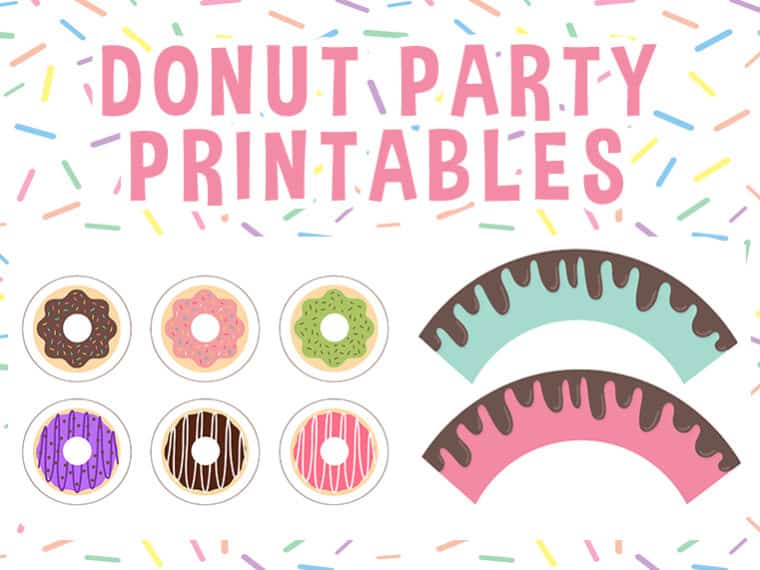 These free donut party printables are perfect for decorating your party without all the cost. The set includes cupcake wrappers, napkin and water bottle wrappers, cupcake toppers and party hats.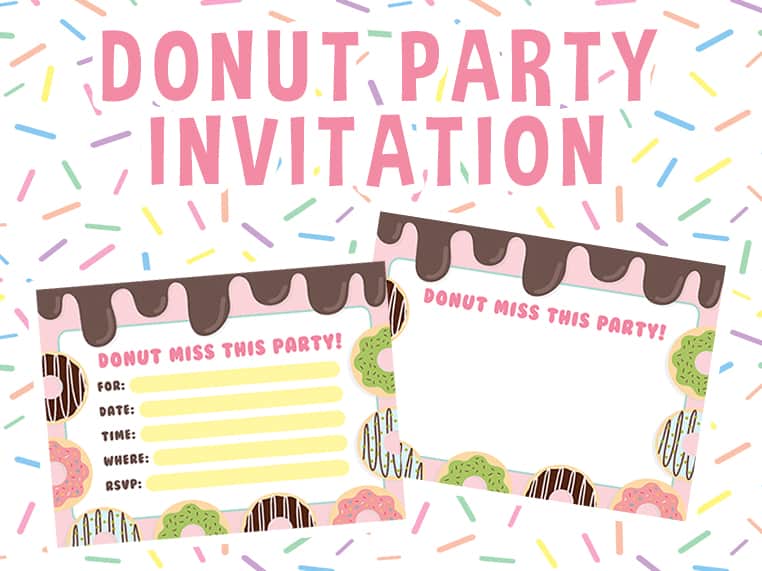 A donut party, needs donut invitations! These free printable invitations are the perfect way to welcome family and friends to your event. There are two templates available that can be edited online or printed and details can be added with an old fashioned pen.
Download the Donut Coloring Pages
To download today's free pages, head over to our Freebie Library. To enter the library, you need to join our mailing list. Within the library, you will have access to over 100 different fun downloads including party printables, free coloring page printables, clipart, craft templates and more.
Here are some of our most popular freebies:
Help us Grow!
Thank you for stopping by Party with Unicorns. I hope these donut coloring pages get put to good use. We would love it if you could share this post on your social media channels. Sharing our posts will enable us to grow and continue to create great free content for kids.
We'd also love for you to follow along with us to be kept up to date what is new. You can find us on Pinterest, Facebook, and Instagram.
What are you planning next?
If you have an event coming up, please get in touch via the comments below or on social media and let us know what you are planning. We love to give back to our community by creating party printables and/or party favors for any themes that we do not already cover.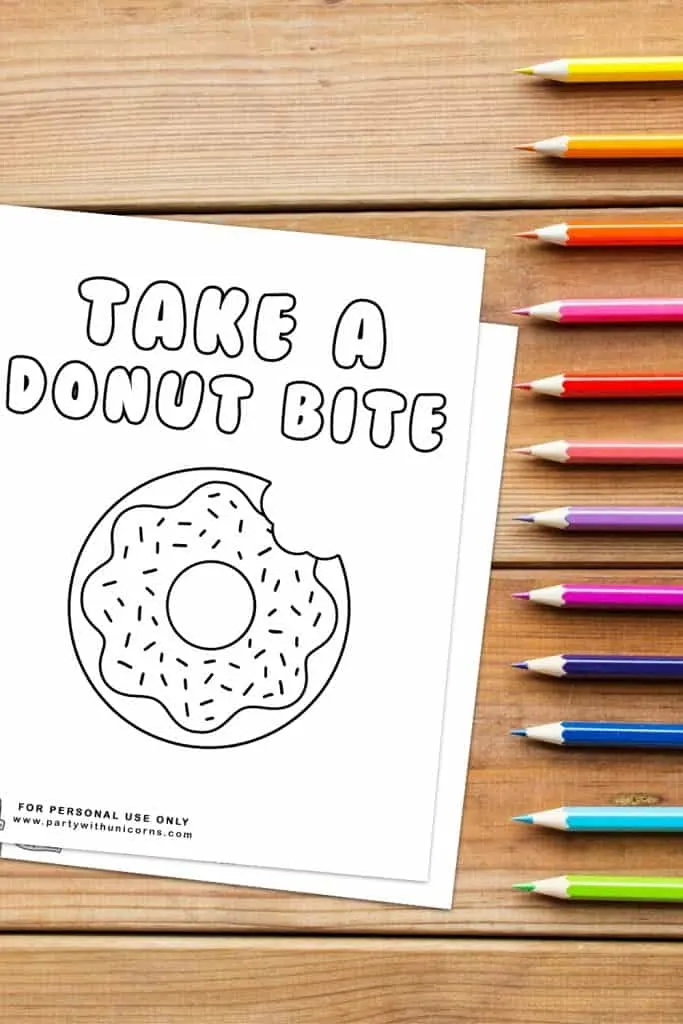 Similar Posts: