Affiliate links may be sprinkled throughout the awesome, free content you see below. I'll receive a small commission if you purchase from my links (at no extra cost to you), which I'll totally blow on awesome things like adding more free content to this website. :)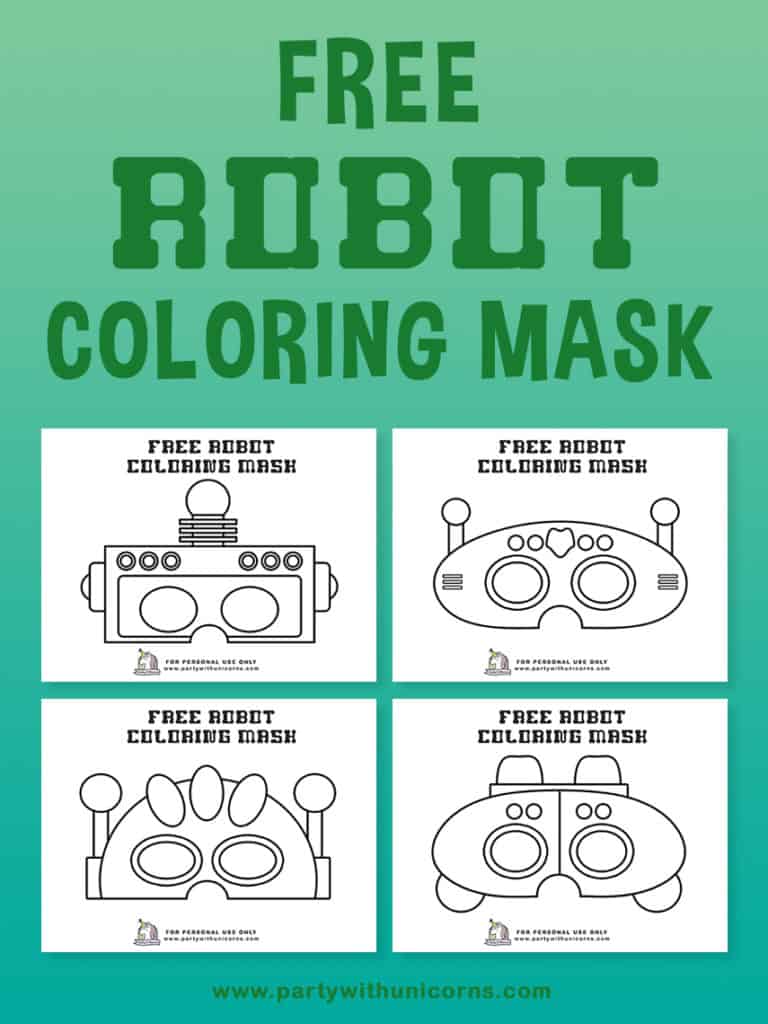 Robot Coloring Pages
Today's post comes courtesy of my son who saw last week's mask post and wanted to color his own. So to make his aspiration a realization I have turned those robot masks into some Robot coloring pages. Once your child's design is complete, simply cut out and attached a string and presto you have your very own child robot. (Note – these masks do not result in any android like behave like following instructions).
To download the coloring pages, just head over to the Freebie library. In the library, you will find over 75 free printables with more being added every day!
Robot Party Ideas
If you are planning a robot birthday party or have a child that is a fan of androids and you are looking for some fun ideas, then check out some of our other robot-themed posts. Lots of free printables and craft ideas to keep your budding engineer entertained or to simplify your party planning. Here is a list of some of our most popular posts:
Tell us about your next event
Do you have a kid's party coming up? Today's post was inspired by a mum got in touch via the Party with Unicorns Facebook page. I find it to be a great honor to create things for our readers. Firstly, because it means we have readers and secondly because I'm a mum that knows the stress of planning a child's party. So, if you have an upcoming event and need some printables or ideas to bring it all together, please get in touch. I'd love to hear from you via the comments section below or via Facebook, Pinterest or Instagram.