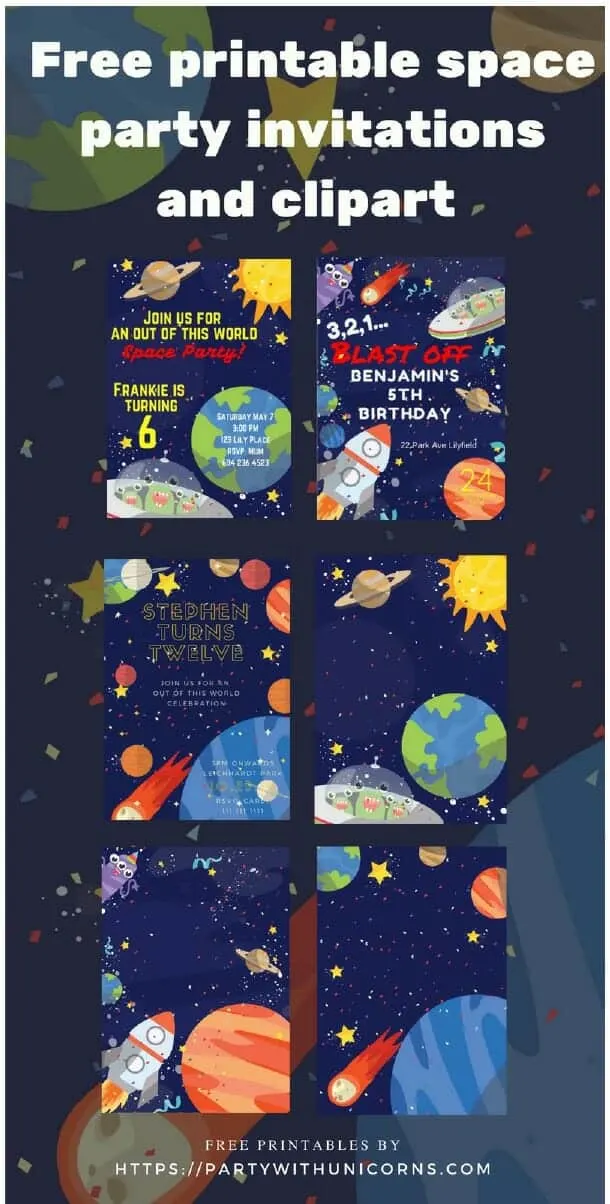 1,2,3 Blast off! Today's free printable invitations are for an Outer Space Birthday Party. If you are unsure of how to edit the templates, check out my post on how to use Canva to customize invitations. To download the Outer Space Invitations, scroll to the bottom of the page and sign up for our newsletter. The templates are free for personal use.
Space Poster
The invitations are not customized, so it is easy to re-purpose the templates into some cute kids decor. Just follow the same Canva instructions above, and you can easily create a super cute space poster for your kid's room. You could even print the templates without any customization at all.
Download the Space Party Invitations
Just double click on the image below that you would like to use and when the full-size image opens, right click "save as' to save it to your computer. These invitations are free for your personal use. Commercial use or resale is prohibited. If you need some help with the invitations check out my post on how to customize these invitations.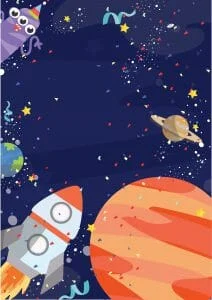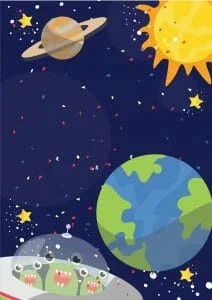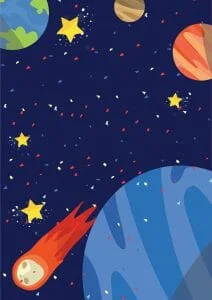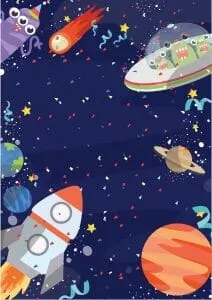 Space Party Decorations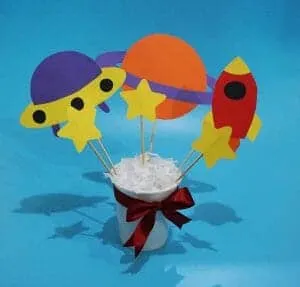 These invitations are a follow-up post to a new Space Party craft that I did a few weeks ago. If you are looking to bring a little DIY to your event be sure to check it out. The instructions come with free printable templates, so its a great crafty project for any skill level.
Outer Space Birthday Supplies for all
I love seeing the lovely things that you create with the clip art and printable that I provide on this website. Please share the Outer Space Birthday Supplies you make or afternoon craft you construct me via social media, in the comments below or by email. If you are willing to share your creations, please do. I would be happy to post your matching files for download for others too! As my four-year-old is always telling me "Sharing is caring." So let's share the love and make it a bit easier for all of us!
Similar Posts: