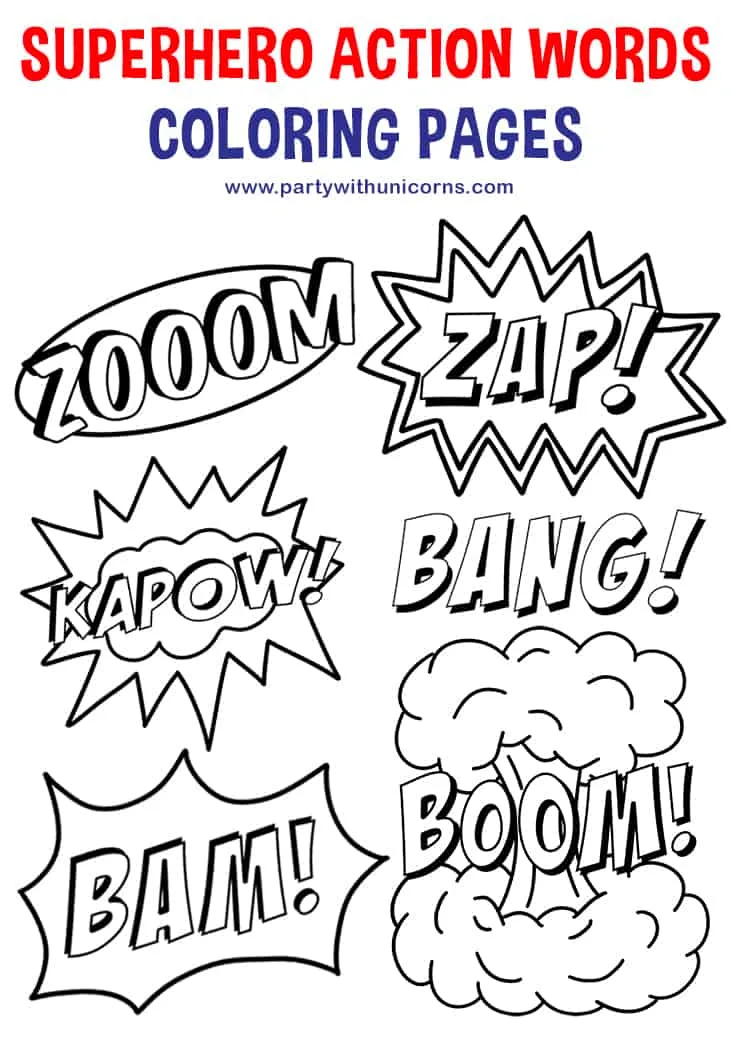 BOOM! ZAP! BANG! I'm so very happy to be posting some more coloring pages for you today. These superhero actions are perfect for any crime fighting kids around. If you have been around Party with Unicorns for a while, you may recognize today's coloring pages. I recently posted the same illustrations as a set of free superhero clip art. These images were developed as clip art, but they turned out so well that I decided to make them into some superhero coloring pages.
Today's pages are the first in a new set that I am developing. I always love to see your superhero's masterpieces so be sure to tag me Instagram or Pinterest with the results. If your superhero has any special requests for upcoming themes, please let me know in the comments below.
Download by clicking the image below.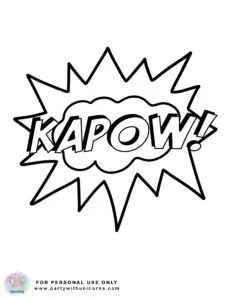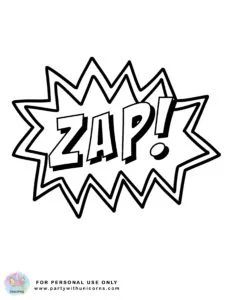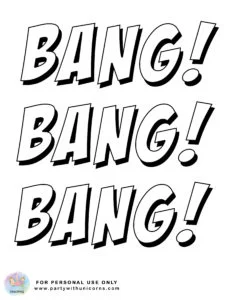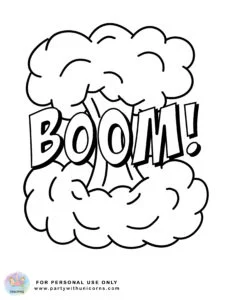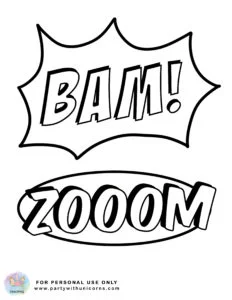 Superhero Crafts, Superhero Clip Art, and More
If you are looking for some more super fun superhero party ideas, superhero crafts or superhero clip art check out some of our recent superheroes themed posts: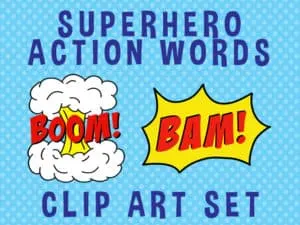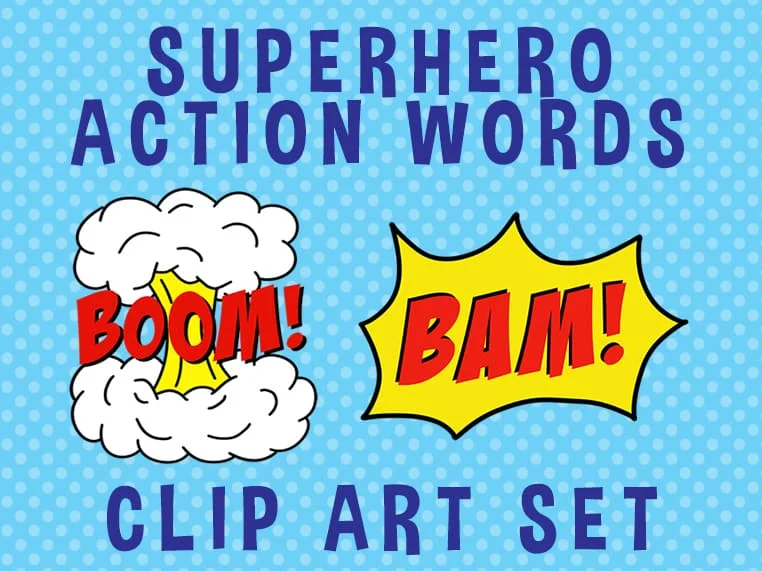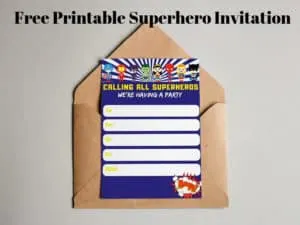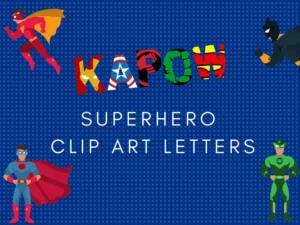 Coloring Pages
There is no such thing as enough coloring pages. Check out some of our recent sets to keep your budding Picasso busy.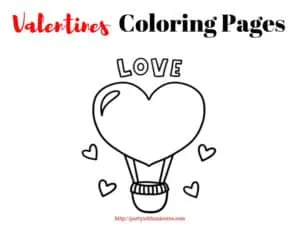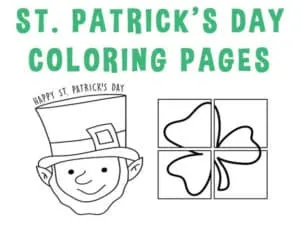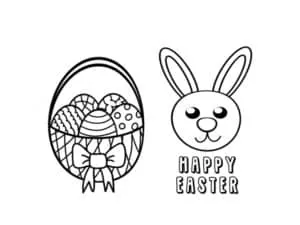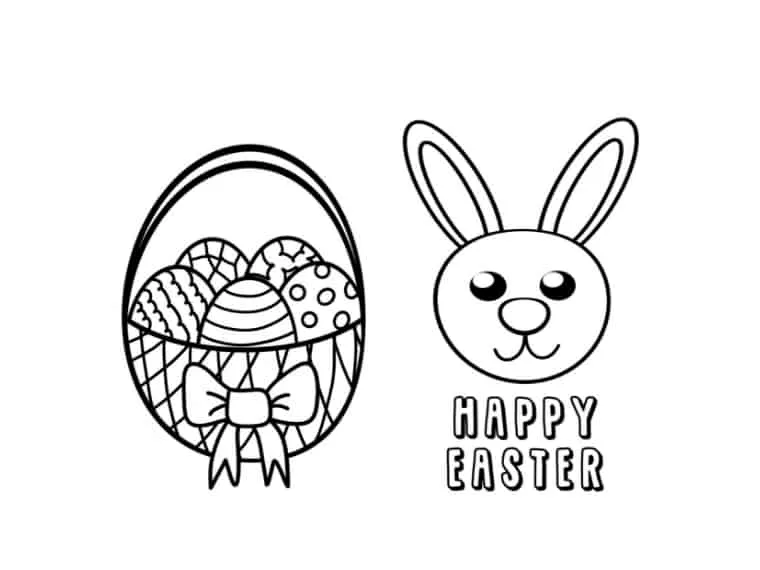 Similar Posts: