Update: Over the last year I have created a number of different Superhero Alphabet letters. The post below has been updated to reflect all of the sets available.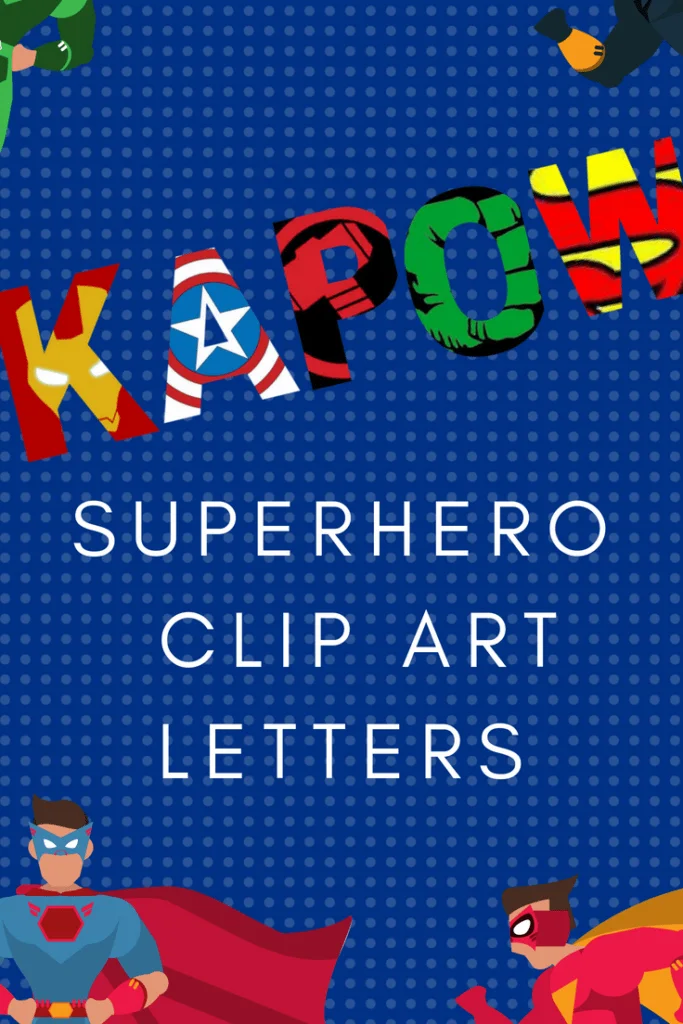 This post is full of Superhero Alphabet Letters for you to enjoy. I love making clip art lettering as it can be used to make so many great things. These can be used to make crafts for kids, Superhero party decor, classroom displays, superhero party invitations, a birthday card or even a bedroom sign.
Upper Case Superhero Letters
This is the original superhero alphabet that I created. The letters are all uppercase. The superheroes included are Superman, Spiderman, Batman, Captain America, Hulk and Iron Man, Black Panther, Green Lantern, Wonder Woman and Thor. For details on how to work with the letters, keep reading to the bottom of the post to get instructions.
Lowercase Superhero Letters and Number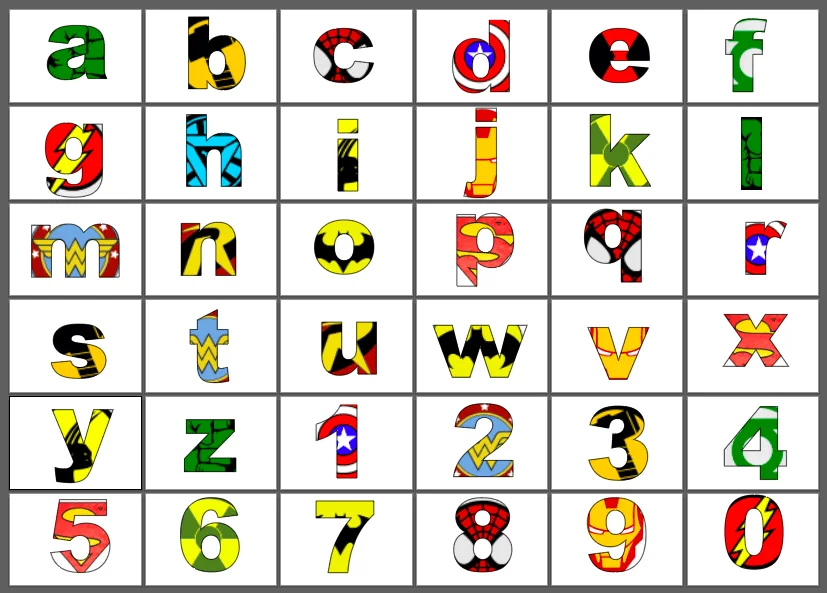 This set of lowercase superhero letters and numbers is set up as one letter to a page. All of the letters and numbers of high-res PNGs with transparent backgrounds.
Batman Clip Art Letters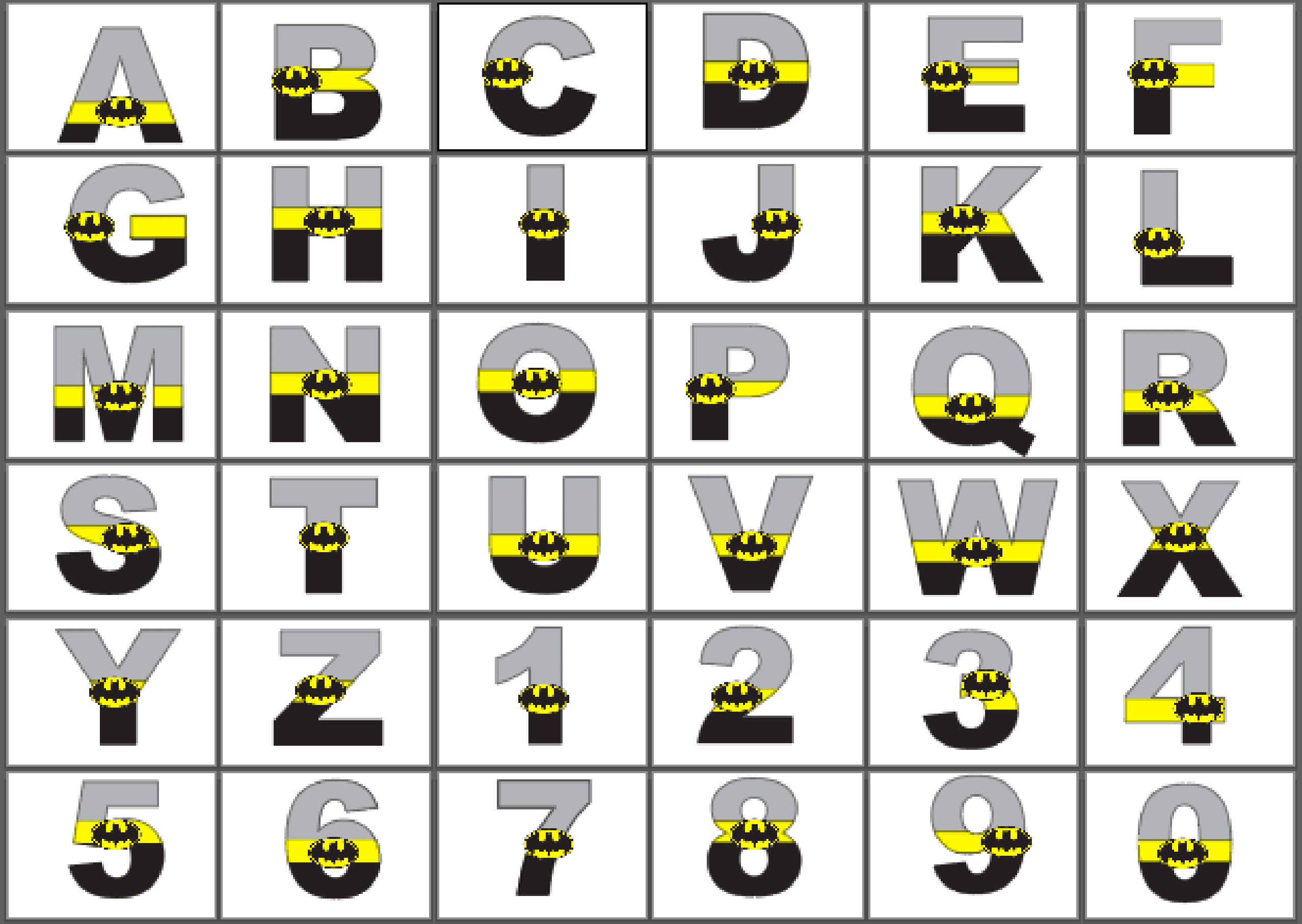 This Batman Clip art letter set includes uppercase letters A – Z and Number 0-1. It is the same font as the spiderman letters below if you want to mix and match.
Spiderman Clip Art Letters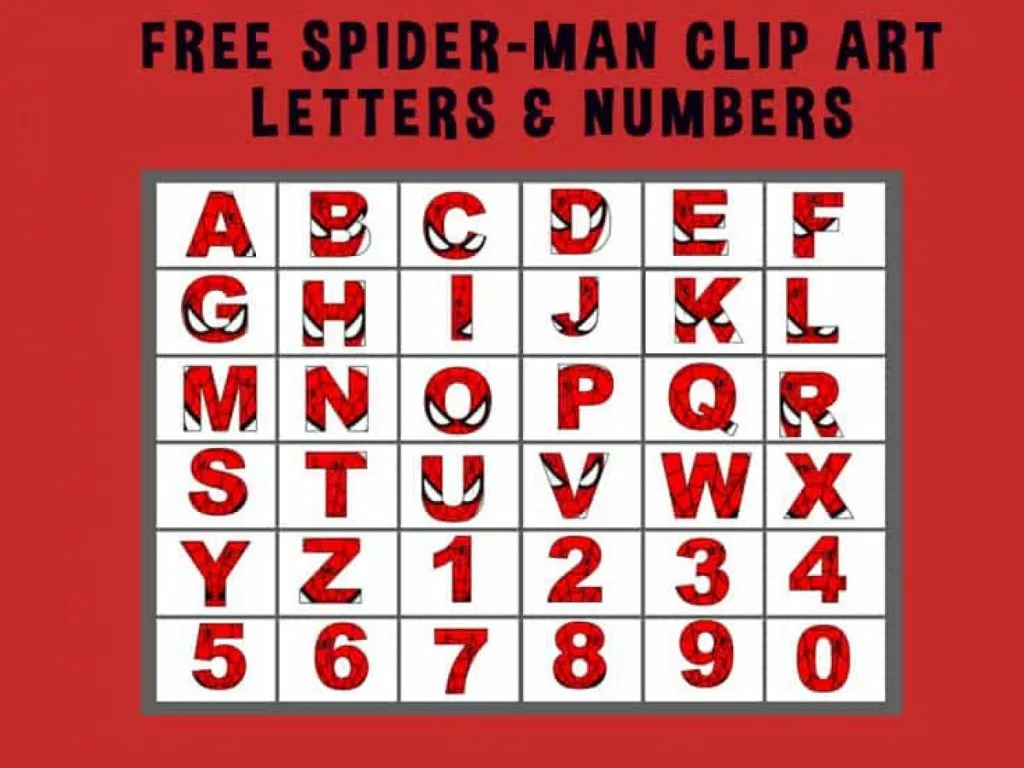 This Spiderman clipart letters set includes letters A-Z and number 0-1.
How to use the Superhero Clip art Letter Set
I have the letters as PNG files with a transparent background. That means that you can insert these files as an image on top of any document or image. Once you have added the file, crop the image around the letter, you would like to use. If you do not know how to insert a photo into a Microsoft document, you can view the tutorials on their website.
For example, you can insert the letters into a bunting template to create custom party bunting to print at home.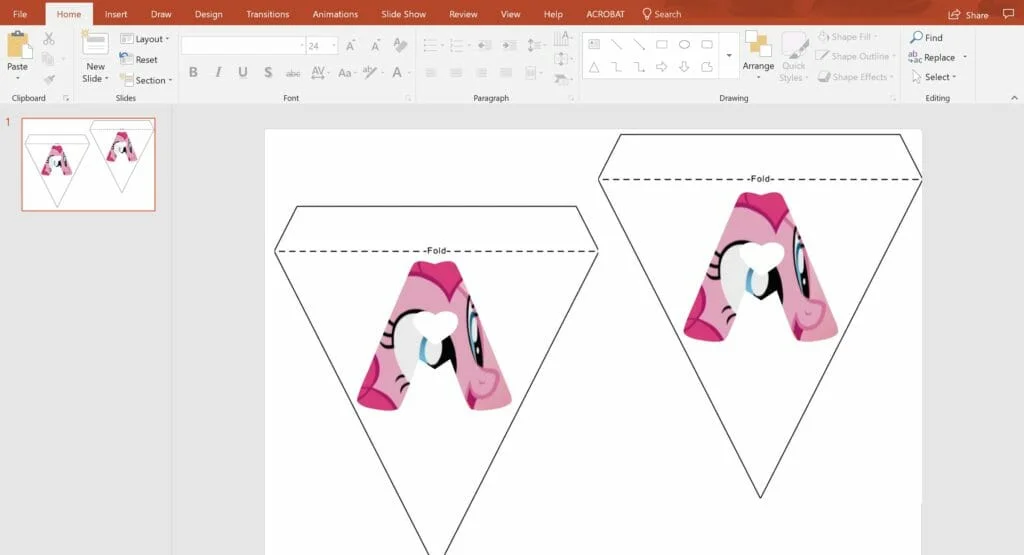 Download the Bunting-template here.
Another great option to work with these files is to use Canva. Canva has drag-and-drop features and layouts to design pretty much anything, and best of all, it's free! There is also a paid business version, but the free version should suffice for most casual users. Read my recent post with instructions for working with Canva here.
More Superhero Clip Art, Crafts and Printables
If you are looking for some more super fun superhero party ideas and superhero crafts then check out some of our recent superhero-themed posts:
Please note → These files are for personal use only.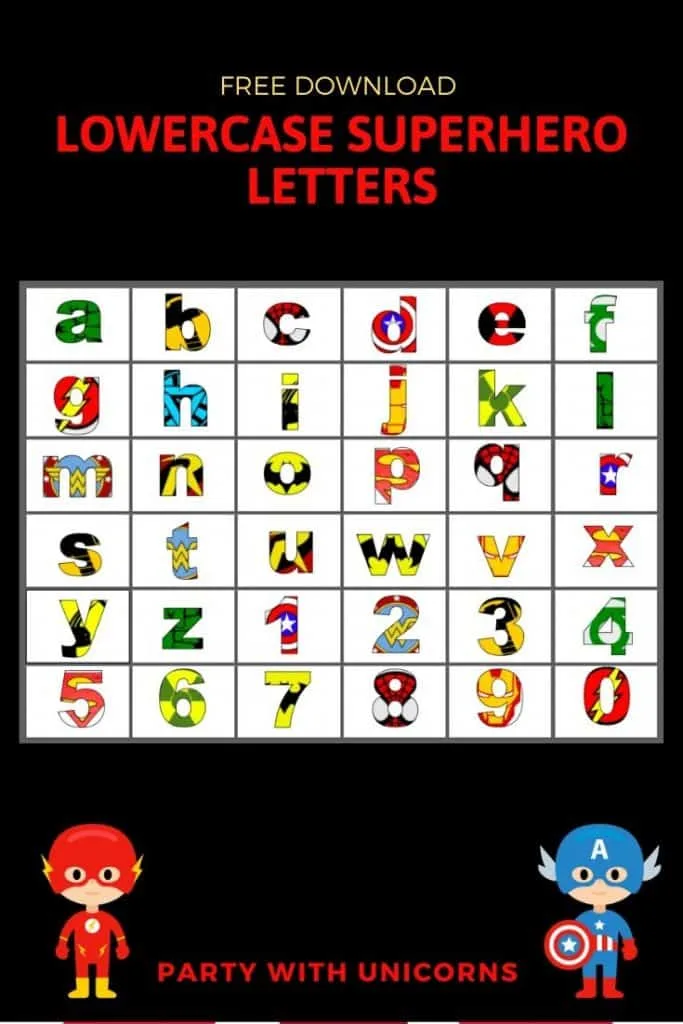 Similar Posts: