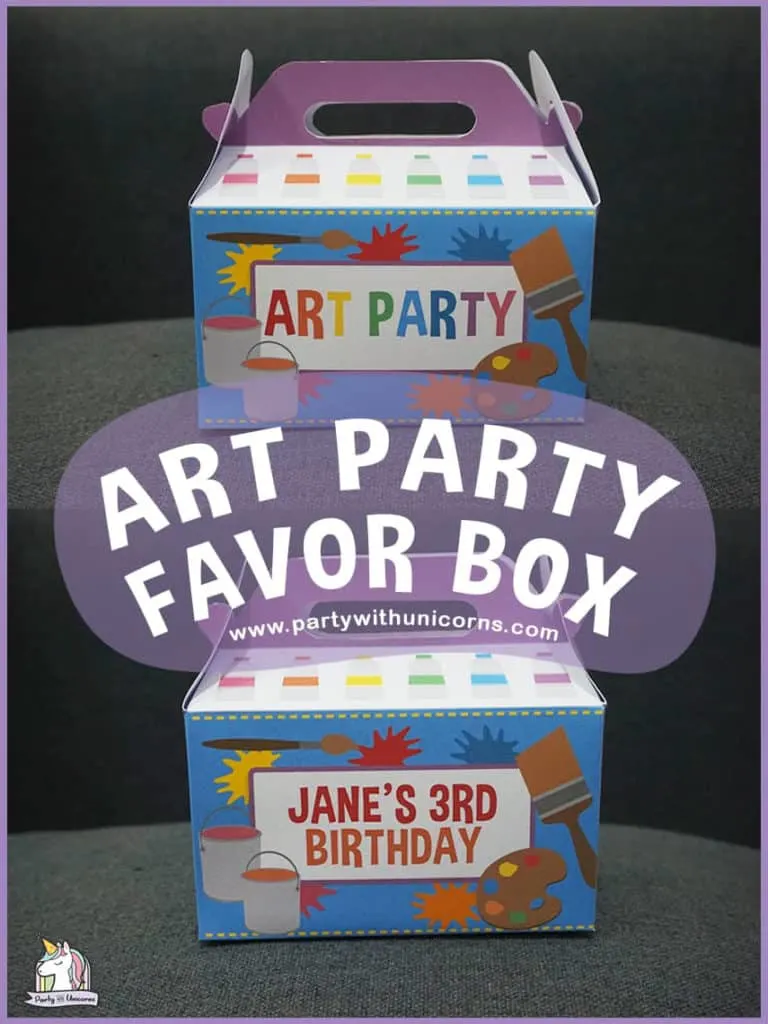 Hello, everyone! Back today with some more art-themed goodness. Today I am posting a free Art Party Favor Box, which you can customize for your child's event! How cool is that? Simply add text to the template to customize for your child's event or alternatively, you can add each guest's name to the box to create a personalized treat. A personalized goodie box is a great way to make your guests feel extra special.
If you are also planning on doing some arts and crafts are your event than you could use this template to create little cases for each child's art supplies. These boxes would look adorable all lined up down a table, ready for some messy fun.
Art Party Favor Box Materials
Let's start by gathering the materials needed: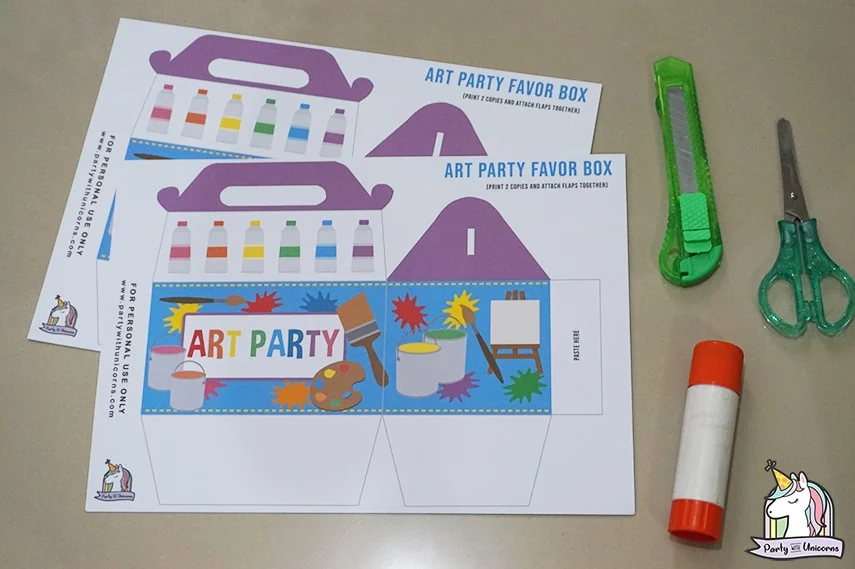 Printed Favor Template
Scissors
Craft Knife
Glue
Ruler (optional)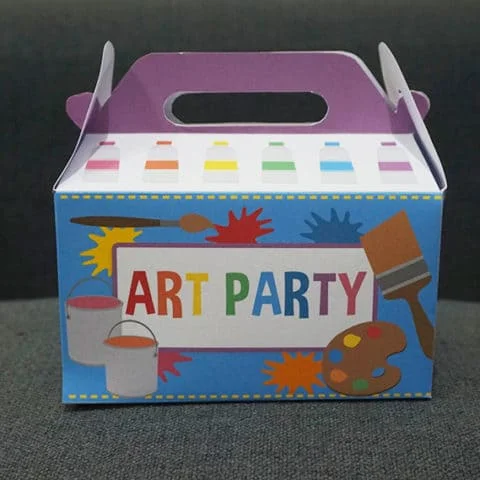 Art Party Favor Box
Free Art Party Favor Box Template
Materials
Tools
Scissors
Craft Knife
Glue
Ruler (optional)
Instructions
Download the FREE Art Party Favor Box template. If you want to customize the template, open the template file on Photoshop or Paint. Then add text.
Print the template on a cardstock paper (200gsm and up) and cut it out.
Using your craft knife, remove the white part from the template. This will serve as holes.
Fold the template. You can use a ruler if you want.
Glue the two templates together where "Paste here" is seen.
Glue the bottom part to secure.
Assemble the handle of the box.
And you are done! This favor box is such a cute piece to add to your celebration. Remember, you can resize the template if you want a bigger box to fit your treats. Just get in touch via the Facebook group if you need help resizing.
More Art Party Fun
If you are planning an art-themed birthday or celebration, be sure to check out all of our arty party ideas. Including our free Art Party Invitations, and DIY Artist Beret Craft template.
If you use any of our printables, including this art party favor box we always love it when you tag us in social media to show us the great results. You can find us on Facebook, Pinterest, and Instagram. You can also follow our social media accounts to be kept up to date with new freebies as they are posted.
Happy Crafting Everyone!
Similar Posts: