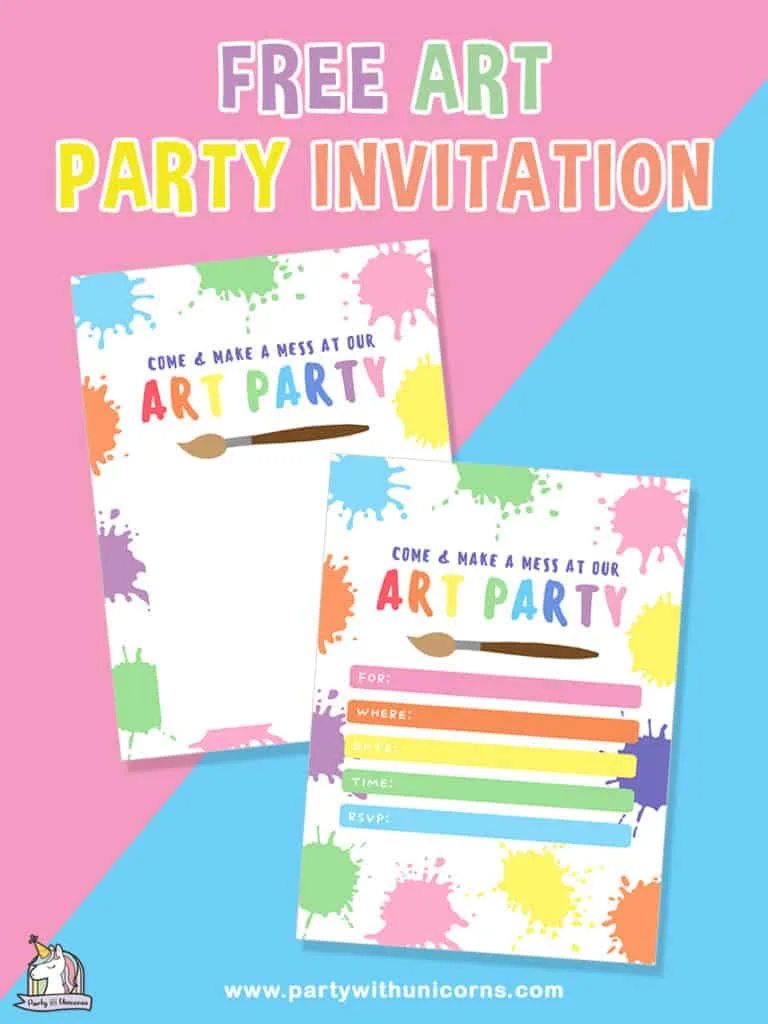 Today we are kicking off our new theme with super cute art party invitations template. What makes an art party such a great party theme is that it lends itself to lots of activities and hands-on fun. From painting to drawing, to pottery spinning and sculpting the possibilities for a fun and engaging art party are endless.
While not a dedicated "art" celebration, this week's was inspired by my daughter's recent birthday. At the event, we set up an art station and it was a massive hit with the kids. Each of the kids got to decorate their own birdhouse which they took home at the end of the day. An added bonus of the art station at my daughter's birthday was that is was a great way for shy kids or kids that were new to the wider group a way to engage with everyone while they found their feet. By the end of their crafting session, everyone was running around having a great time.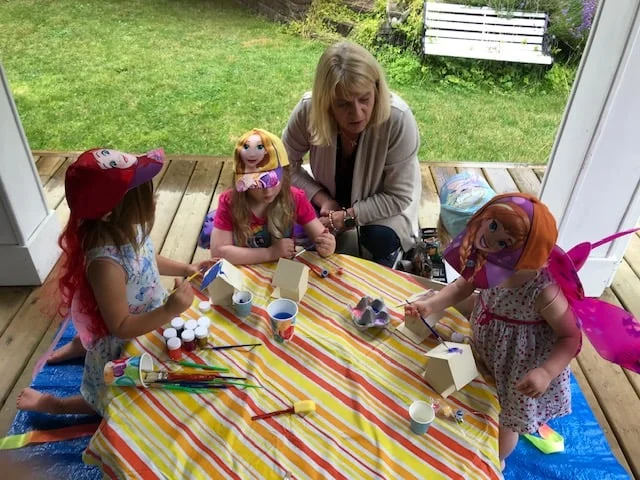 For my daughter's party, we purchased a set of 12 birdhouses from Amazon. It was a super affordable activity that everyone loved and all the kids were so proud of their creations. My only recommendation is to do any painting at the beginning of the party, so you are not sending people home with wet creations!
There are two digital templates available as an instant download. One template that you can customize online and one template that you can print on paper and write the details (maybe even in crayon if you are feeling extra arty!).
Note – while these invites are perfect for a child's birthday party, they would also be lovely for a creative art inspired baby shower. A painting party is a great and fun theme for a baby shower!
Download the Art Party Invitation Templates
You can download the art party invitation templates using the button below.
Art Party Printables
Check out our paint inspired printable set. This set matches today's invitations and includes everything from a birthday banner, thank you cards, and cupcake supplies.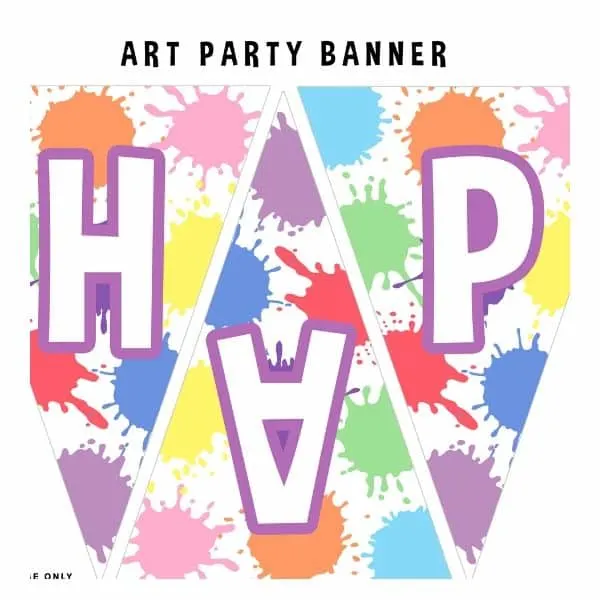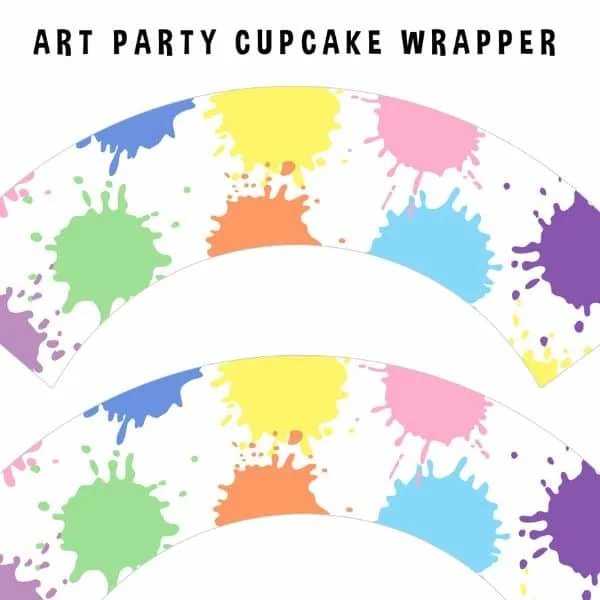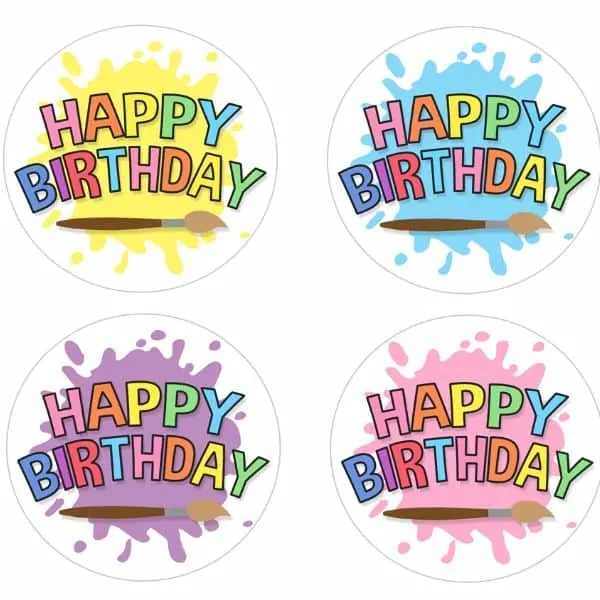 Art Party Favor Box
Instead of a goody bag, print out our free paint party box on cardstock and send your guests some with a personalized favor. This cute box decorated with paint brushed and paint splatter and the kids will love it. You could include traditional goody bag lollies or even some art supplies in the box.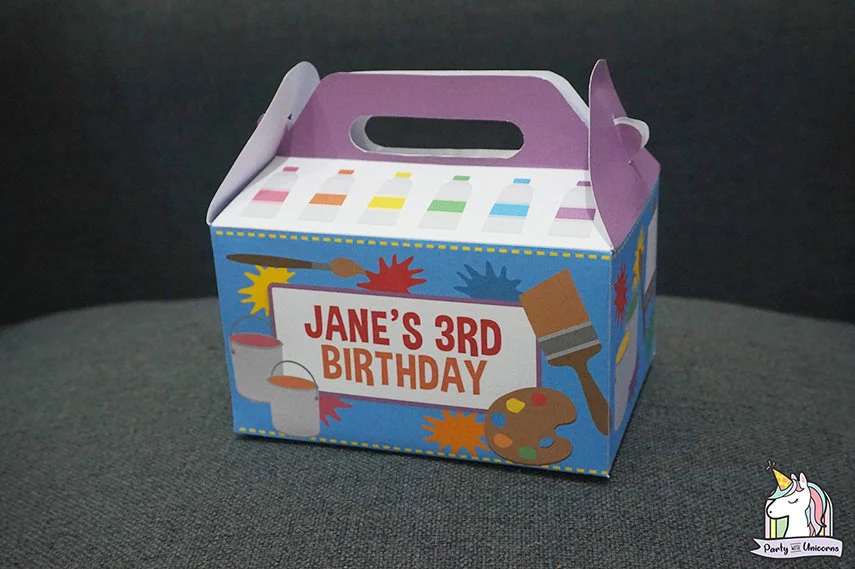 Similar Posts: