Affiliate links may be sprinkled throughout the awesome, free content you see below. I'll receive a small commission if you purchase from my links (at no extra cost to you), which I'll totally blow on awesome things like adding more free content to this website. :)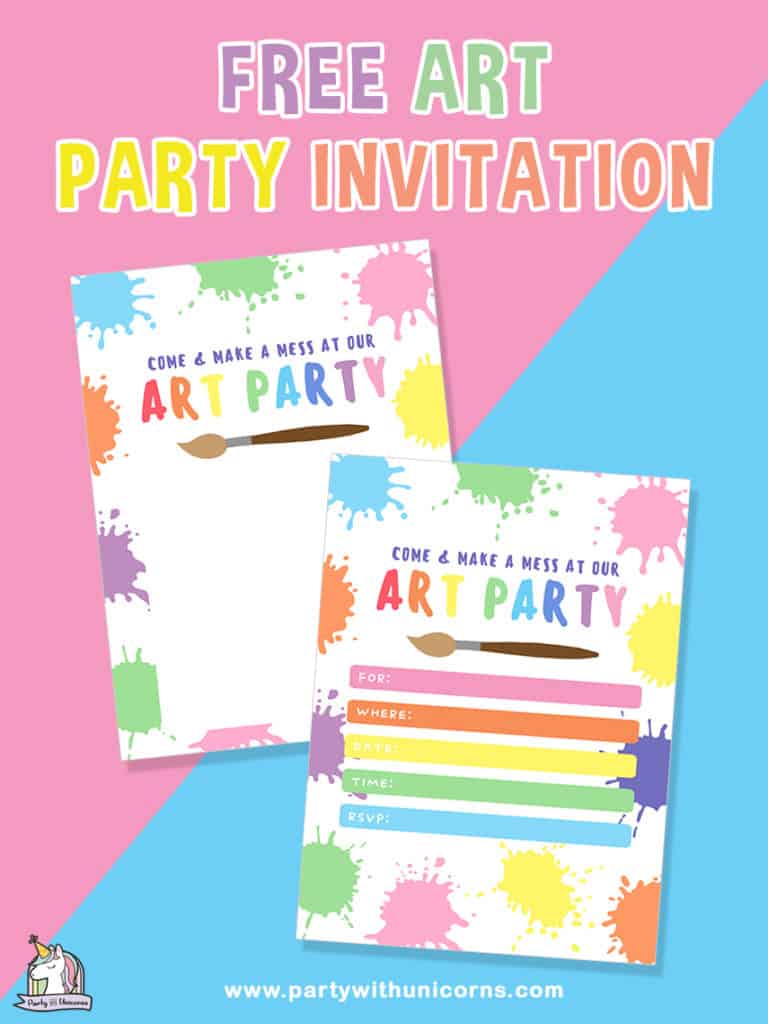 Today we are kicking off our new theme with super cute art party invitation templates. What makes an art party such a great party theme is that it lends itself to lots of activities and hands-on fun. From painting to drawing, to pottery spinning and sculpting the possibility for a fun and engaging art party are endless.
While not a dedicated "art" celebration, this week's was inspired by my daughter's recent birthday. At the event, we set up an art station and it was a massive hit with the kids. Each of the kids got to decorate their own birdhouse which they took home at the end of the day. An added bonus of the art station at my daughter's birthday was that is was a great way for shy kids or kids that were new to the wider group a way to engage with everyone while they found their feet. By the end of their crafting session, everyone was running around having a great time.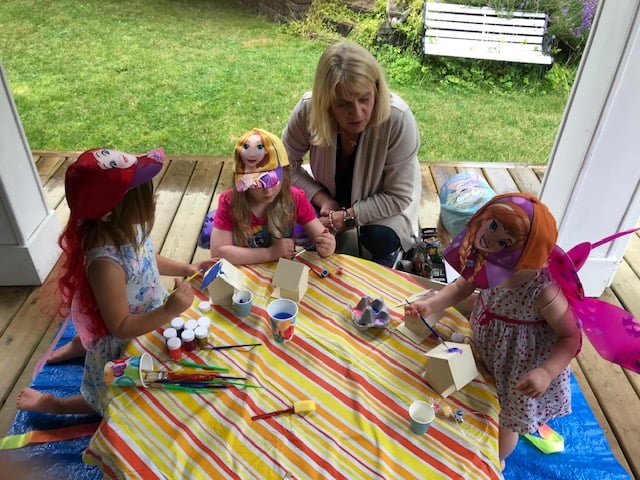 For my daughter's party, we purchased a set of 12 birdhouses from Amazon. It was a super affordable activity that everyone loved and all the kids were so proud of their creations. My only recommendation is to do any painting at the beginning of the party, so you are not sending people home with wet creations!
More Art Party Fun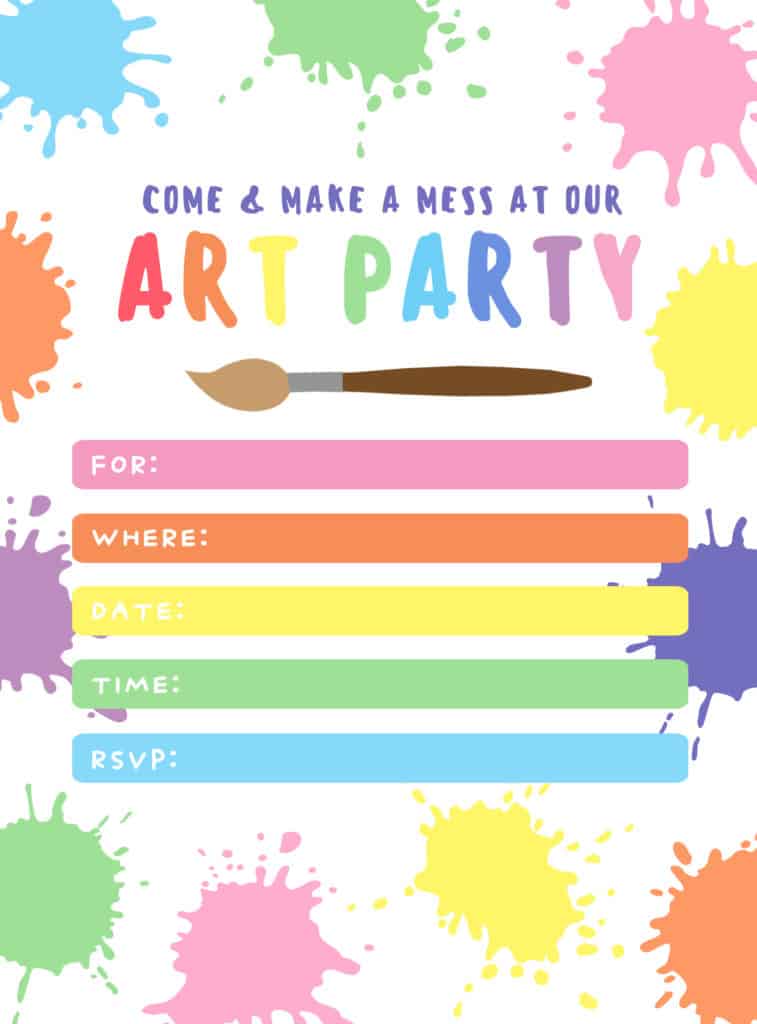 Over the coming days, we are going to be covering lots of great Arty ideas and providing free printables and templates to help get all of your party planning done.  Today's Art Party invitation is just the beginning so be sure to check back soon. This template is the perfect way to let your party guest know about the fun that awaits them.
There are two templates available. One template that you can customize online and one template that you can print out and add details.  If you need help updating the invitation you can join our Free Party Printables Facebook Group and request help updating the invitations.  I have set the group up to give all our readers direct access to additional free resources and the ability to quickly get help if required.
Down the Art Party Invitation Templates
To download today's invitation set, head over the freebie library. From the freebie library, you get access to over 150 different craft templates and party printables.  While you are there, have a look at our recent DIY Artist Beret craft. It could be a great addition to your celebration. Just think of how cute your guests would look in their own beret as they craft and paint away.
That's all for today folks. I hope you are as excited about this week's theme as I am! Follow along with us on Pinterest, Facebook, and Instagram to be kept up to date with all of the arty freebies as they are posted.