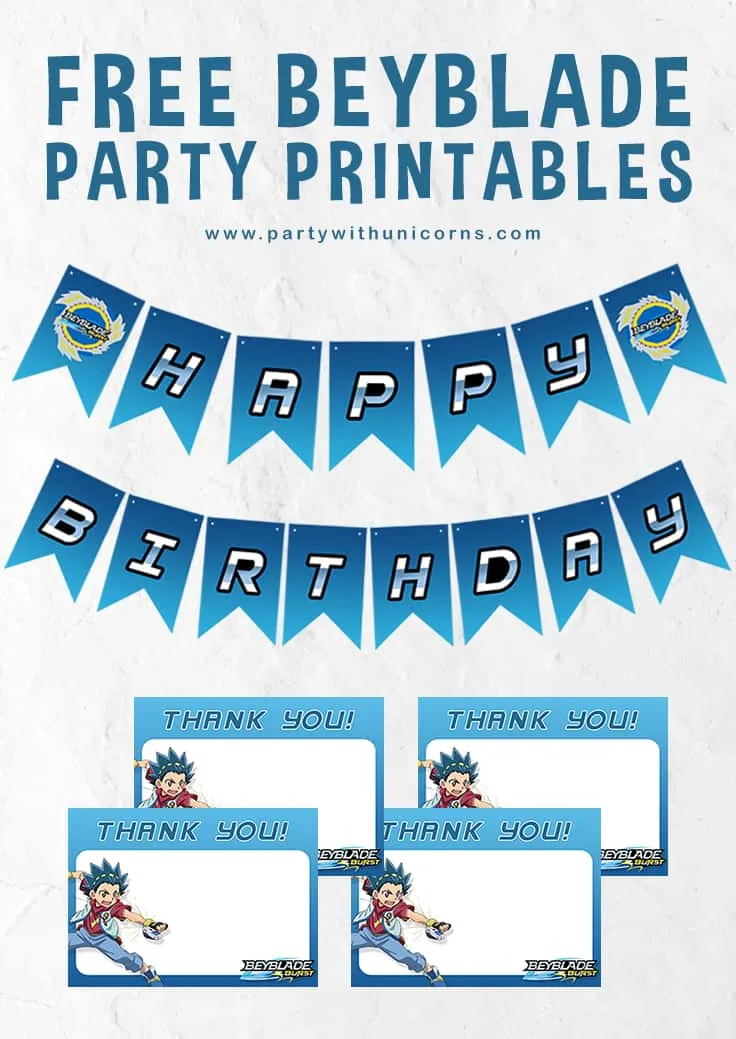 I'm going to be honest; I had no idea what Beyblades even was until about mid-December this year. All of a sudden, they were the must-have Christmas gift for my son. I had already done all of our Christmas shopping but picked up a single Beyblade for him from Santa Claus. Since that moment that gift was open, Beyblades have invaded our lives. Free De La Hoya, Valt Aoi, Red Eye, Lui Shirosagi, Daigo Kurogami, Wakiya Murasaki, Xander Shakadera, Wakiya Murasaki and Zac are all talked about at the dinner table like they are real people! Not to mention that this "Beyblade Fight Song" montage on youtube has been played on repeat for weeks. (There are currently about 500,000 views, and I'm guessing about 100,000 have come directly from my house).
One of the funniest things that I have discovered since that craze took off in our house is how many adults are getting to live the Beyblading glory days of their youth with the boys. Apparently, these things have been around for about 20 years? It's pretty seeing dads get right into these battles with the kids. With that being said, I could, however, do without the tears. This new hobby has caused so many tears in our house that I have at times thought about strategically misplacing the Beyblades to get some reprieve. From lost battles to broke beys, its highly emotional stuff.
Beyblade Party Supplies
Today I am posting some Beyblade party printables, featuring the fantastic Valt Aoi. For any parents that have managed to avoid watching the show, Volt is the main protagonist in Beyblade Burst series and uses a bey called Valtryek. My son and his friends love Valt. I looked around online but could not find a lot of Beyblade materials that fit my needs, so I just decided to make some. I hope you also find them useful!.
Today's set includes a printable Beyblade Birthday Banner, and some Beyblade thank you cards. I am in the process of creating some more Beyblade materials (including a party invitation or two!) so if you are hosting a Beyblade party, be sure to check back in the next few days for more fun Beyblade crafts, Beyblade printables, and Beyblade clip art. There will be tons of great stuff to get your guests in the party mode, without the big costs! 3,2,1… Let it Rip!
Download the Party Printables
To download these Beyblade printables, all you need to do is to click the button below.
Beyblade Party Inspiration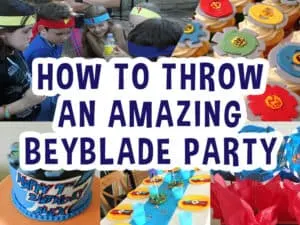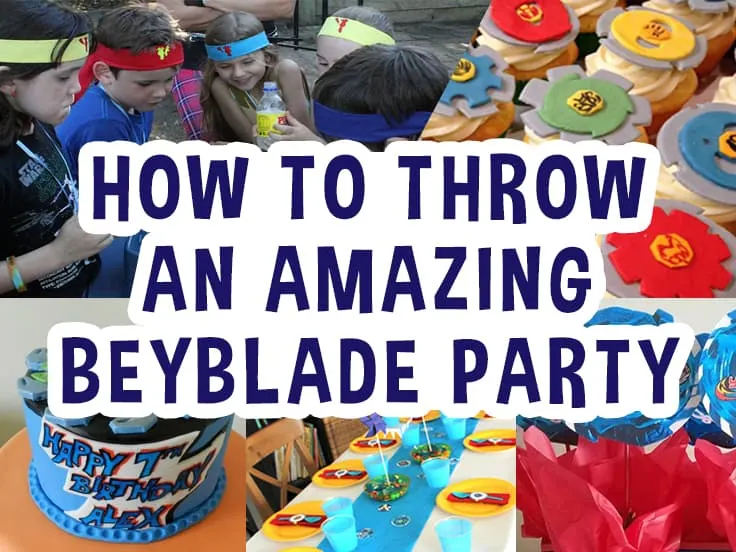 If you are looking for some ideas for your Beyblade party check out my recent post on How to Throw an Amazing Beyblade Party. The post is full of great ideas from food, drinks, cake, and party games, it's all there.
Beyblade Party Invitations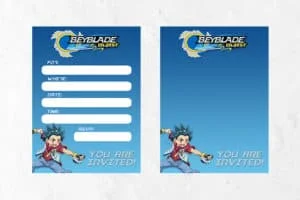 If you want a free printable Beyblade Birthday Party invitations to match this party banner, we have you covered. Just like the today's banner, the invitations are free to print and use for anyone on our mailing list.
Beyblade Party Favors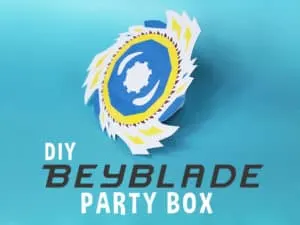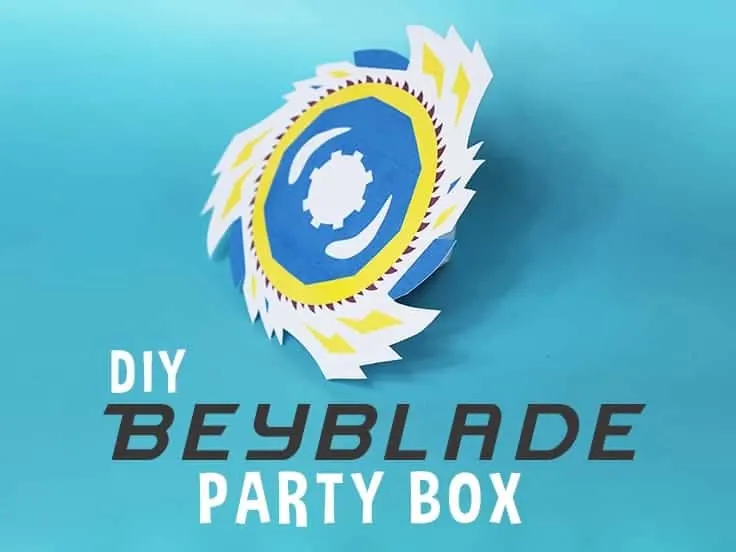 These DIY Beyblade Party Favors don't just look cool, but they are functional as well. Your guests will love spinning these paper beys. Free templates are available in full color or in black and white so your guests can design their very own Beyblade.
Similar Posts: