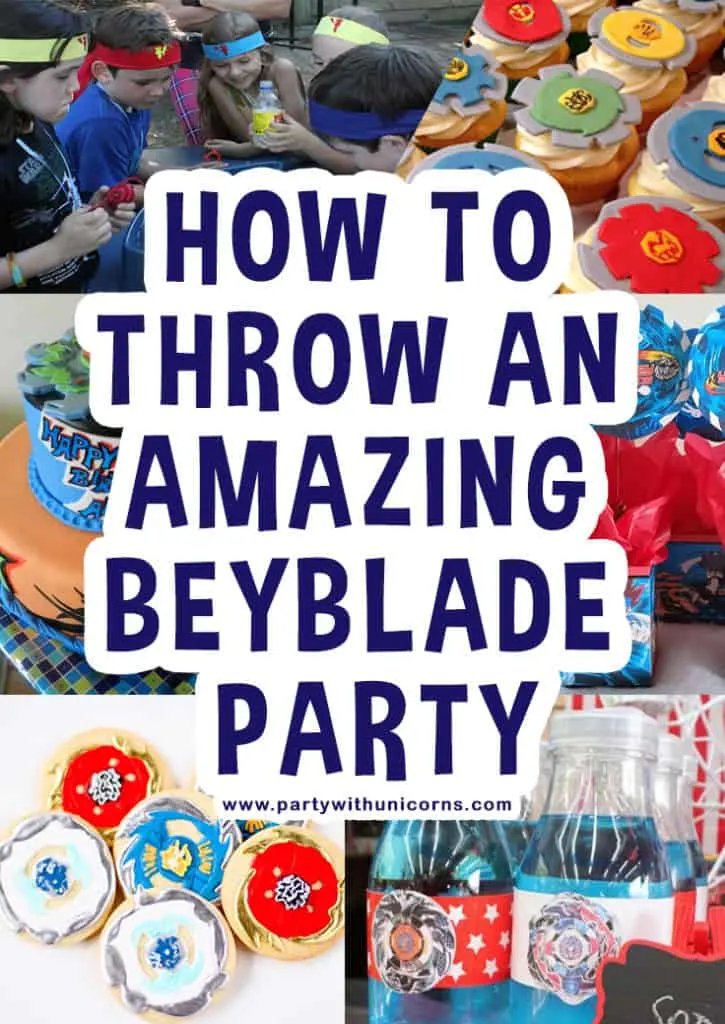 Never give up! Never give in! We gotta fight for what we believe in! Put to the test! Together we'll win! This is the Beyblade Burst Evolution! Today we are looking at Beyblade birthday party planning. Here is a list of some amazing Beyblade party ideas.
The History of Beyblades
I think it is worth calling out, that Beyblades have actually been around for a very long time. In fact, Beyblade first released in July 1999. Since then there various iterations of the franchise. The most recent versions being Beyblade Burst, Beyblade Burst Evolution, Beyblade Burst Turbo, and Beyblade Burst Rise.
I mention this because when my son first got into Beyblades, I had no idea this was the case. I actually went online and bought him some used Beyblades only to find that they were from a different series than the one he watched. If your child has a favorite character or Beyblade, you might want to have a look at what characters are in the series they like. That way you can incorporate their favorites into your decorations.
Beyblade Birthday Party Supplies
Before we get into the list, I wanted to let you know about the free Beyblade party supplies that you can download from this site. My son is a major Beyblade fan, so I have managed to pull together a few items for him and his friends to use over the last few months.
Beyblade Invitations
Beyblade Burst Party Printables
Beyblade Coloring Pages
Beyblade Birthday Party Favor Box
Beyblade Party Ideas Round-Up
So that's it, my complete list of Beyblade Party ideas. I hope this list will give you lots of great ideas to start planning your party.
If you are planning a Beyblade cake party soon and need some help pulling together some ideas or crafts, don't forget to leave a comment! Its always so much fun working on parties together!
Stay in the loop with all of our party Freebies!
We'd also love for you to follow along with us to be kept up to date what is new at Party with Unicorns. New printables, crafts, and clip art are being added every week. Follow us on Pinterest, Facebook, or Instagram to make sure you don't miss a thing.
Similar Posts: