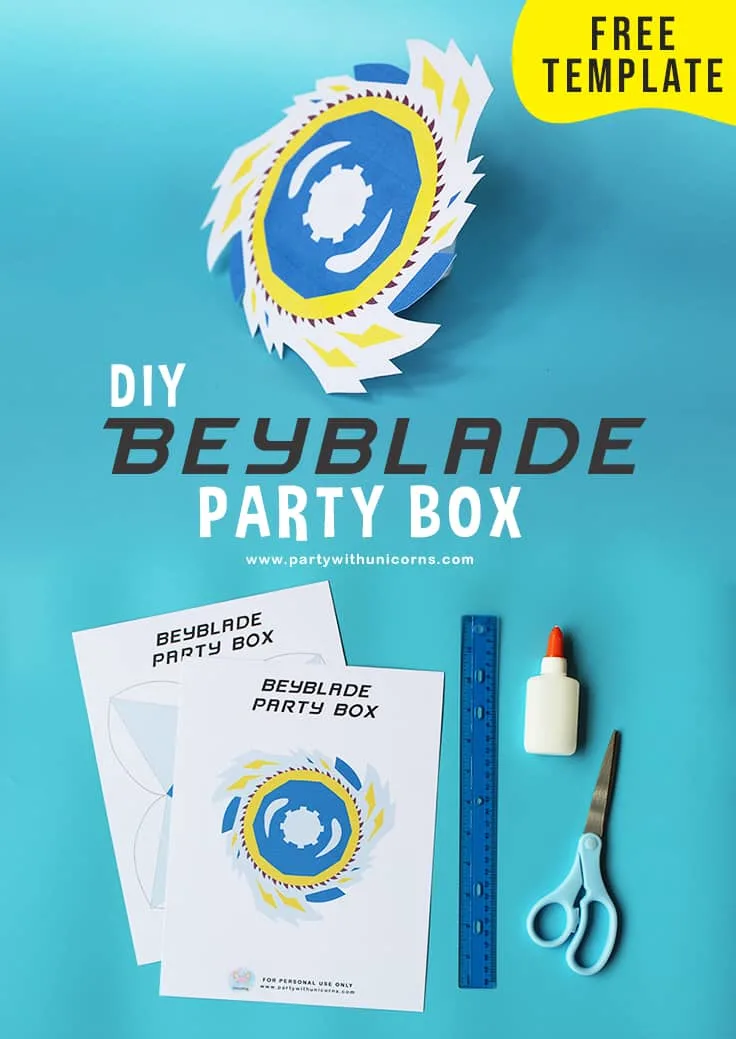 Our Beyblade party bonanza continues with today's Beyblade Party Favors. I am slowly growing an entire arsenal of Beyblade party materials as they seem to be all the rage in our neighborhood. The great thing about today's post is that you don't have to wait for a party to enjoy it. While the post is titled "Beyblade Party Box" this papercraft would be great for any day of the week. With the free downloadable template provided below, this craft is super easy to make with the kids. It's also super awesome to have a giant paper Beyblade to play with, so who needs a party?
Are you ready? Let's start by gathering the supplies needed!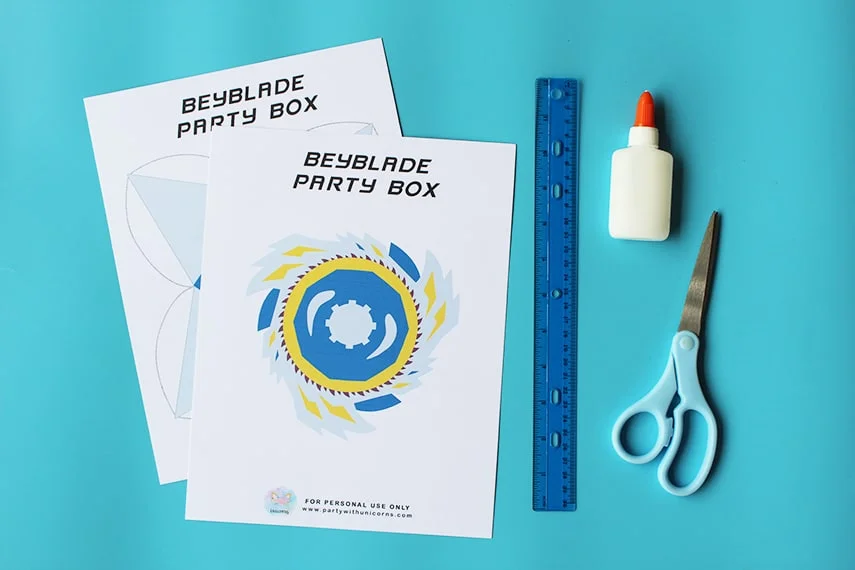 Beyblade Favor Supplies
Here's what you are going to need to make your paper Beyblade Box:
Beyblade Party Favor Instructions
1. Download and print the Free Beyblade Party Favor on a cardstock.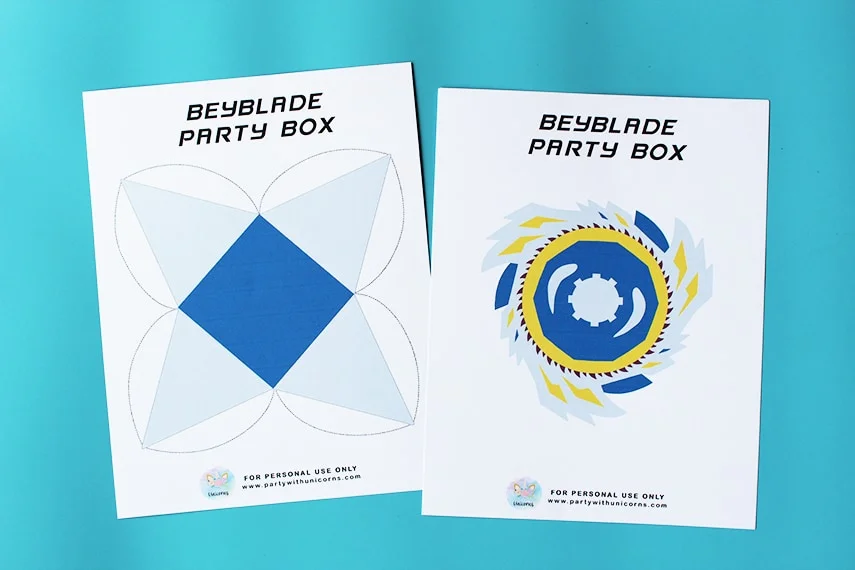 2. Cut out the template.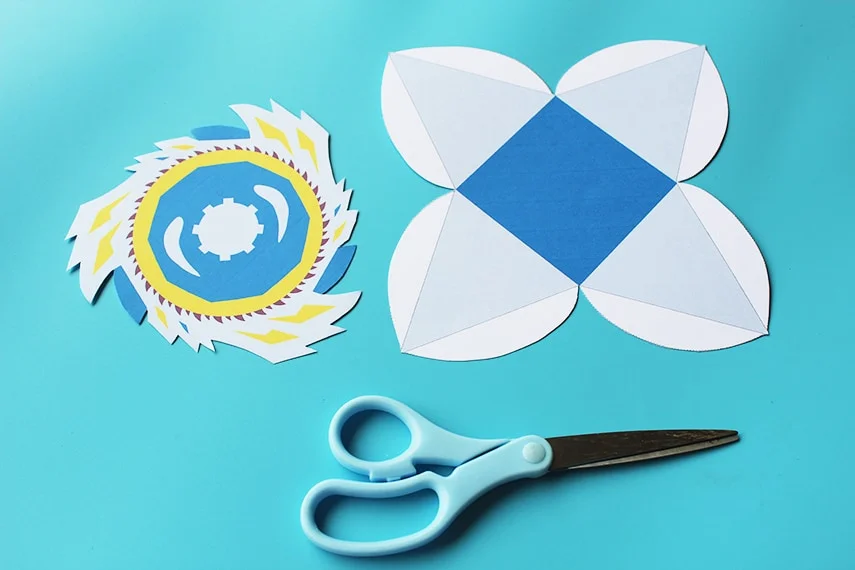 3. Fold the template using a ruler. Use the lines seen on the template to guide you.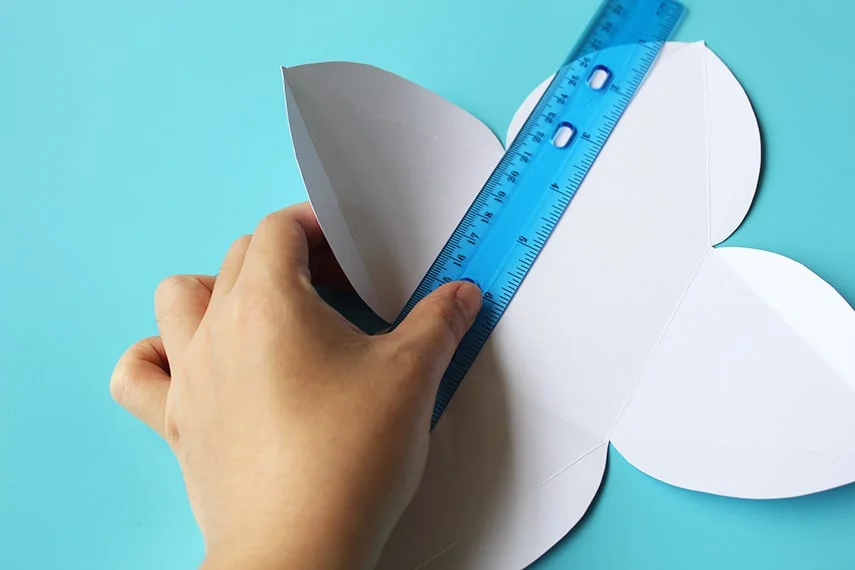 Once you finished folding all the lines of the Beyblade Party Box template, it should look like this.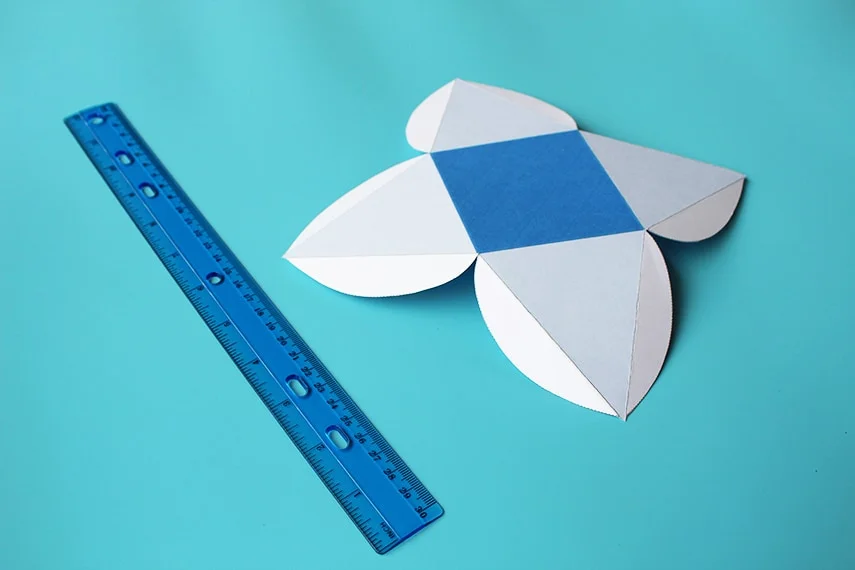 4. Glue the two flaps together to form the side of the triangle box. You may need to press the flaps together so it will stick well. Leave out to dry.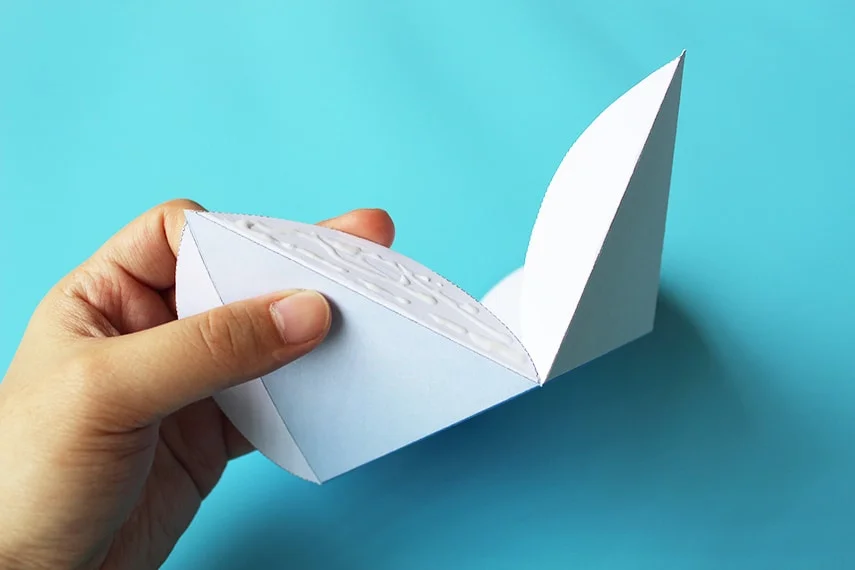 5. Leave one side of the triangle box open. This is the time you will put your surprise treats to your party guests. You can put candies, chocolates, and even small Beyblade toys inside!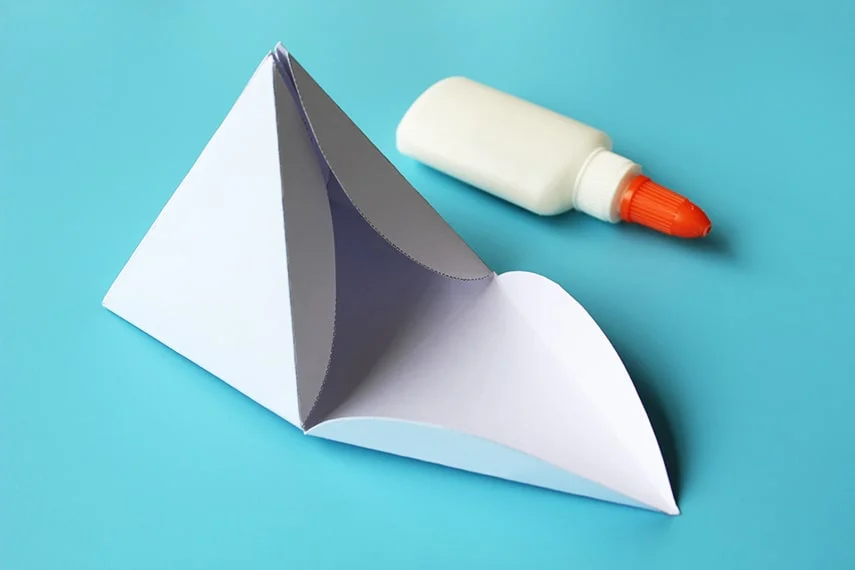 6. When you're done putting your treats inside the box, you can now glue the remaining flaps together to secure the box. Leave out to dry.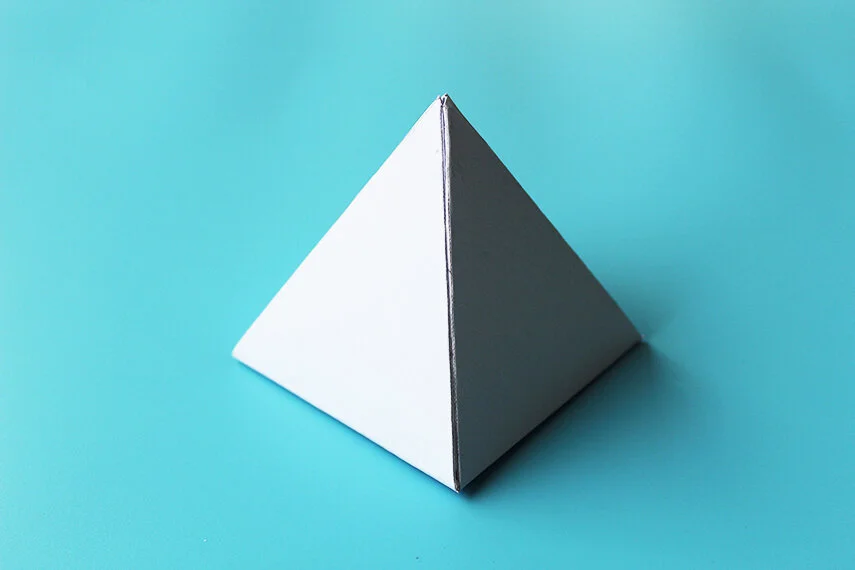 7. For the final touch, glue the Beyblade icon on top of the triangle box (on the blue area of the box).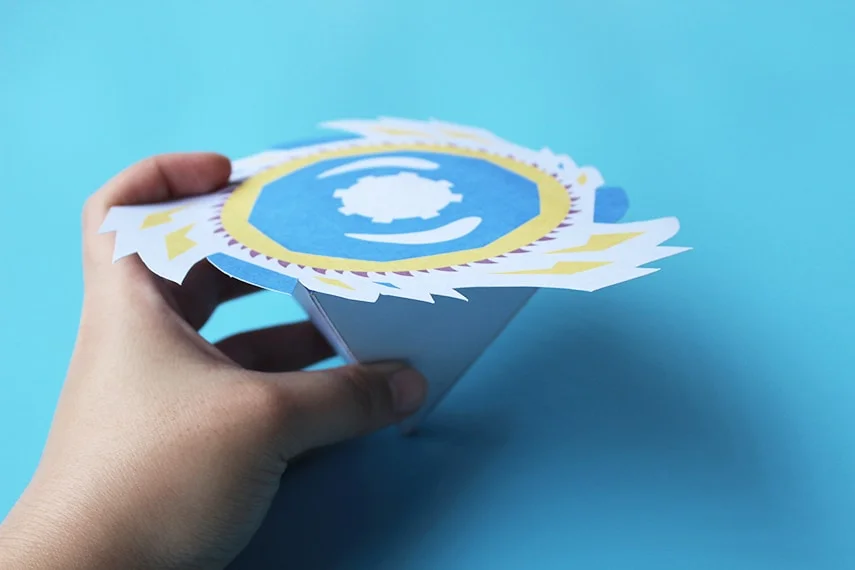 And you are done! You now have your Beyblade inspired treat box for your Beyblade Party.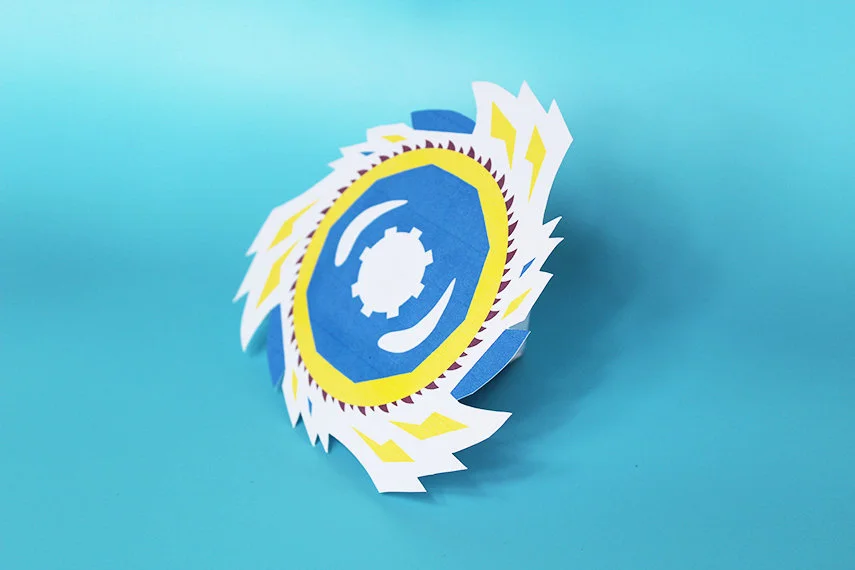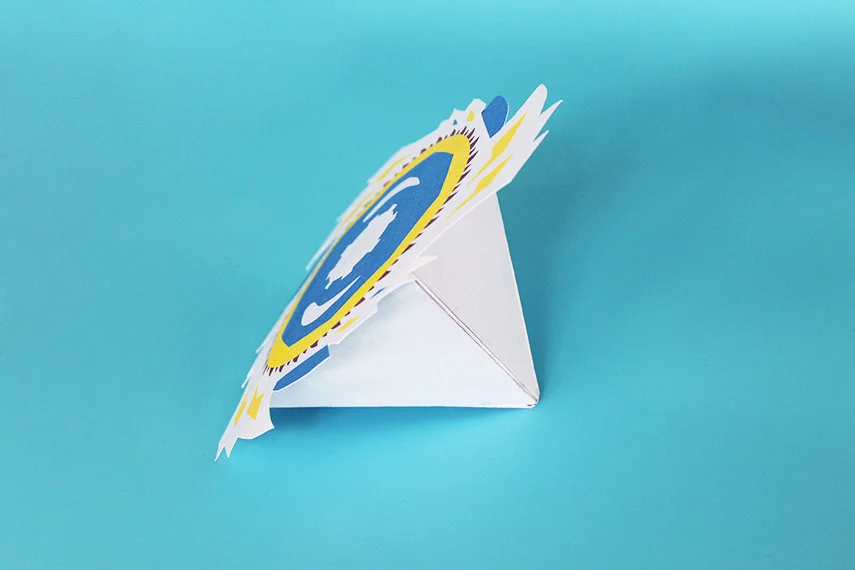 Now if you are tired of putting together your child's Beyblade party favor for the 10,000 times, you can just get them to work on spinning their paper Beyblade. Give it a try, it really works! How cool is that?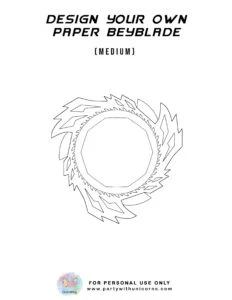 Design Your Own Beyblade Party Favors
I've also included copies of our recent Beyblade coloring pages with this post. Using these blank Beyblade sheets, your child can color and design their very own Beyblades. There are three sizes that of the blank Beyblade box, so be sure to select the correct top/bottom combination.
Beyblade Party Planning
If you are planning to throw a Beyblade be sure to check out our recent post on how to throw an awesome Beyblade birthday party. This post will give you plenty of great ideas on how to throw a fun and affordable Beyblade bash for your child. To help with your party planning you can also download our free Beyblade Invitations, Beyblade Party Banner and Thank You Cards. If you are still looking for some more party inspiration, check out our different party themes to get some more ideas.
Have fun! Be sure you tag me on Instagram and Pinterest with your Beyblade creations! I can't wait to see all of those spining paper beys.
Similar Posts: