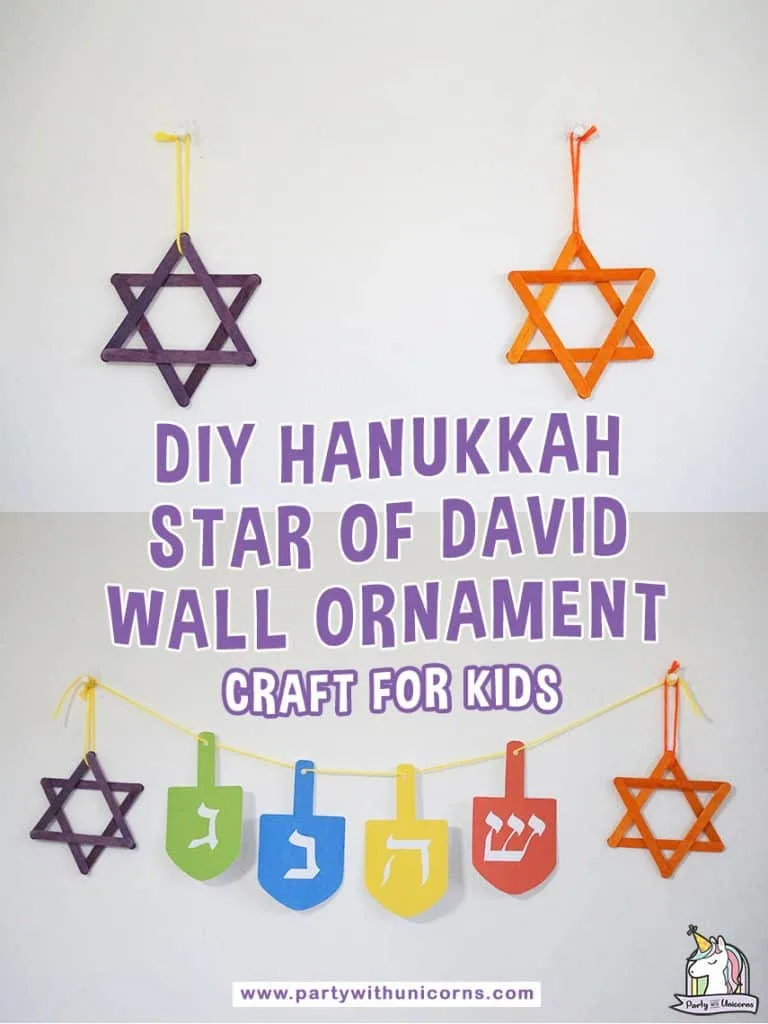 We are back with another easy Hanukkah crafts for you today. I recently posted a free Hanukkah Dreidel Garland Template and today I am adding this Star of David Craft.
What is the Star of David?
The Star of David is a six-pointed Star and is a common symbol for both Judaism and Israel In Hebrew it is known as the Shield of David. The shape of two equilateral triangles, one regular triangle, overlapped by another, "upside-down" triangle.
Star of David Craft Supplies
This craft project we will be making is an easy one that your toddlers can even help you out! Here are the supplies that we are going to need for this project: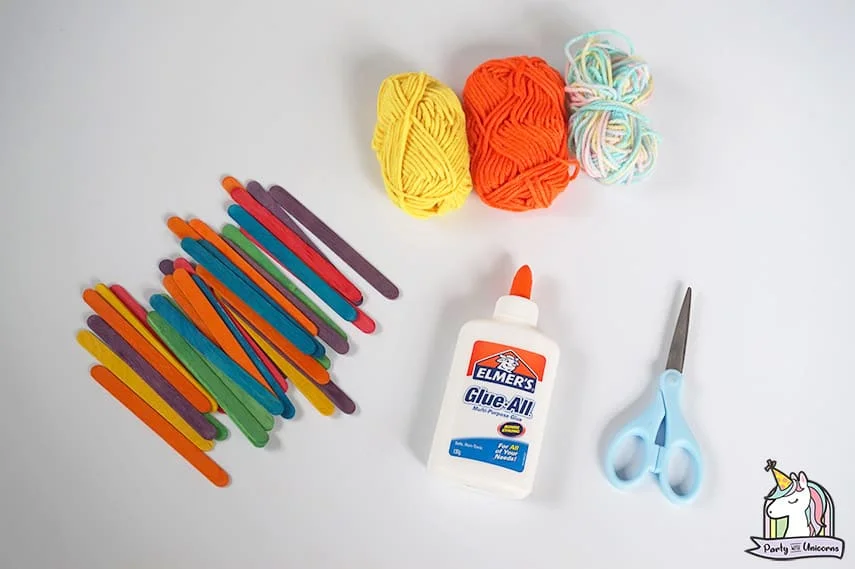 Colored popsicle sticks
Yarn or any string
Glue
Scissors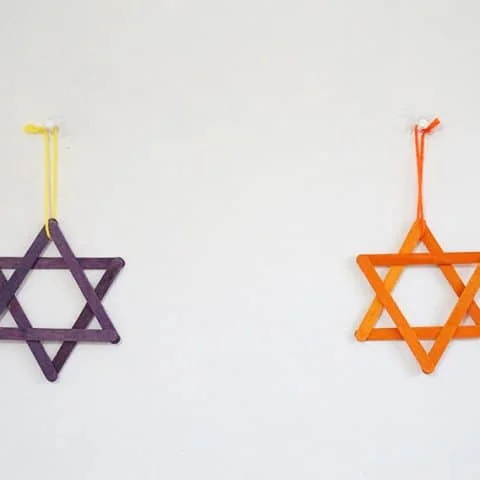 DIY Star of David Wall Ornament
Easy Hanukkah Star of David wall ornament craft for kids
Materials
Colored Popsicle Sticks
Yarn or any string
Instructions
Glue 3 colored popsicle sticks together to form a triangle. Make two triangles.
Glue the two triangles together facing different directions to create Star of David.
Cut a yarn or any string and tie it in the Star of David.
Make more of these stars and hang it onto your wall for Hanukkah decoration.
You can also add some gemstones onto your star to make it look prettier! Also, you can pair these Star of David wall ornament with our Free Hanukkah Dreidel Garland template.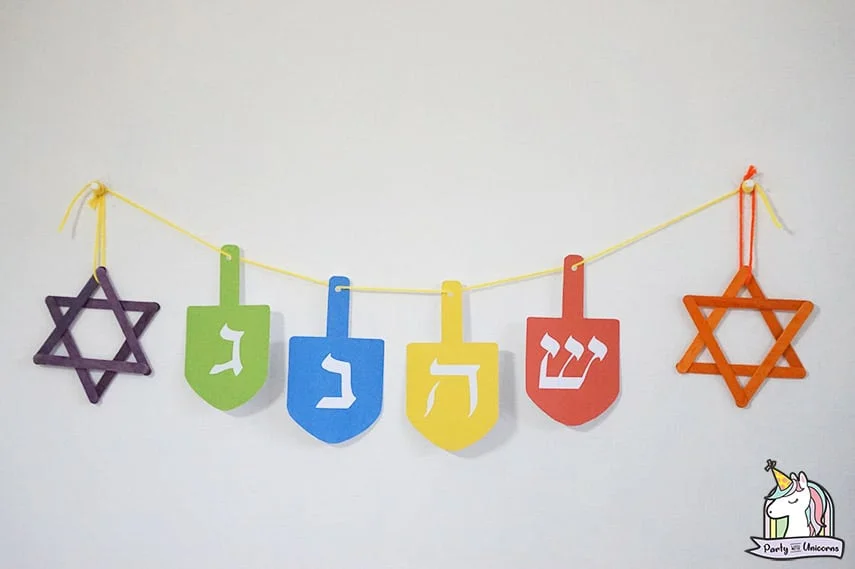 Perfect combination, right? I hope you enjoy this Hanukkah inspired crafts we shared with you. If you have more celebrations in mind that you want me to cover, please let me know by leaving a comment down below!
Similar Posts: