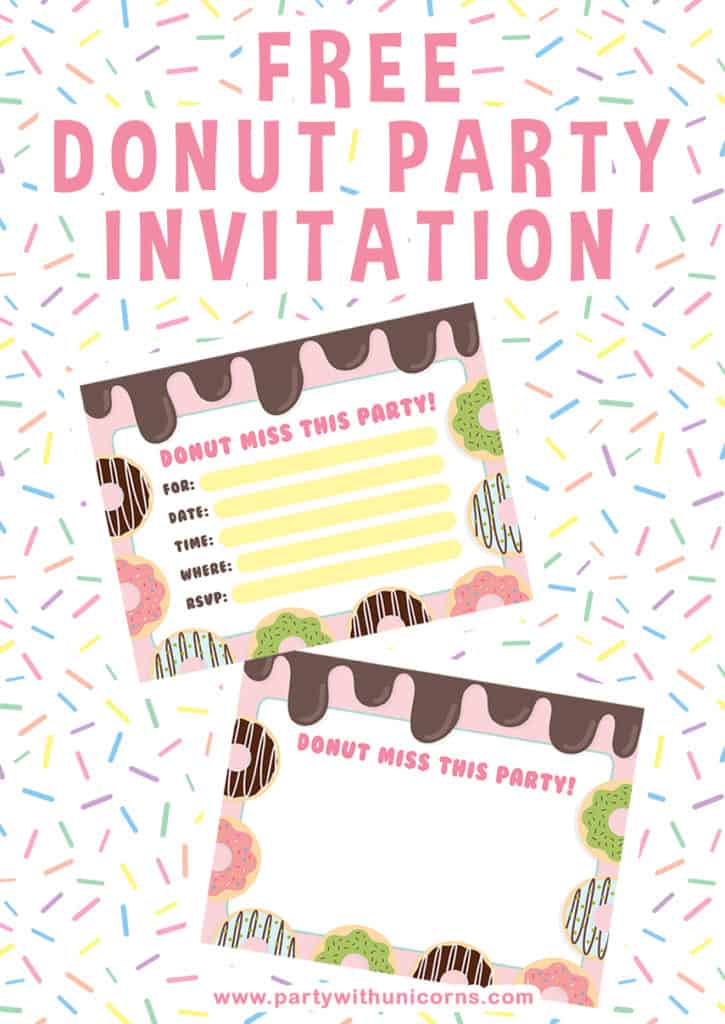 We are back with more yummy content today. Today we have a Donut Party Invitation for you to download and use for your next event. There are two designs available. One design that you can download and handwrite the details of your event into and one design that you can edit online. For instructions on how to edit any of our invitations online check out our post on how to Customize Invitations.
Fully Customized Donut Invites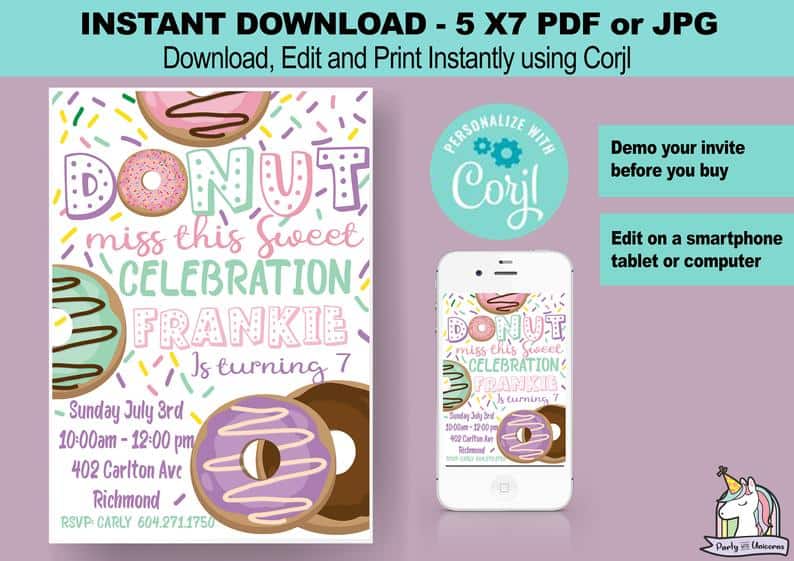 If you don't have time to customize the invitations yourself, you a couple of dollars you can buy our personalised invite in the Party with Unicorns shop. When you buy an invitation from the shop you can edit it yourself via your phone or just provide me with the details and I will send you your completed invitation all ready to go.
Download The Free Donut Party Invitation Templates
To download the templates just head over to the freebie library. By joining our mailing list you will get access to over 100 different free templates and printables with more being added every day.
More Donut Party Ideas
If you are planning a party of just love these yummy treats, be sure to check out some of our other great donut content.