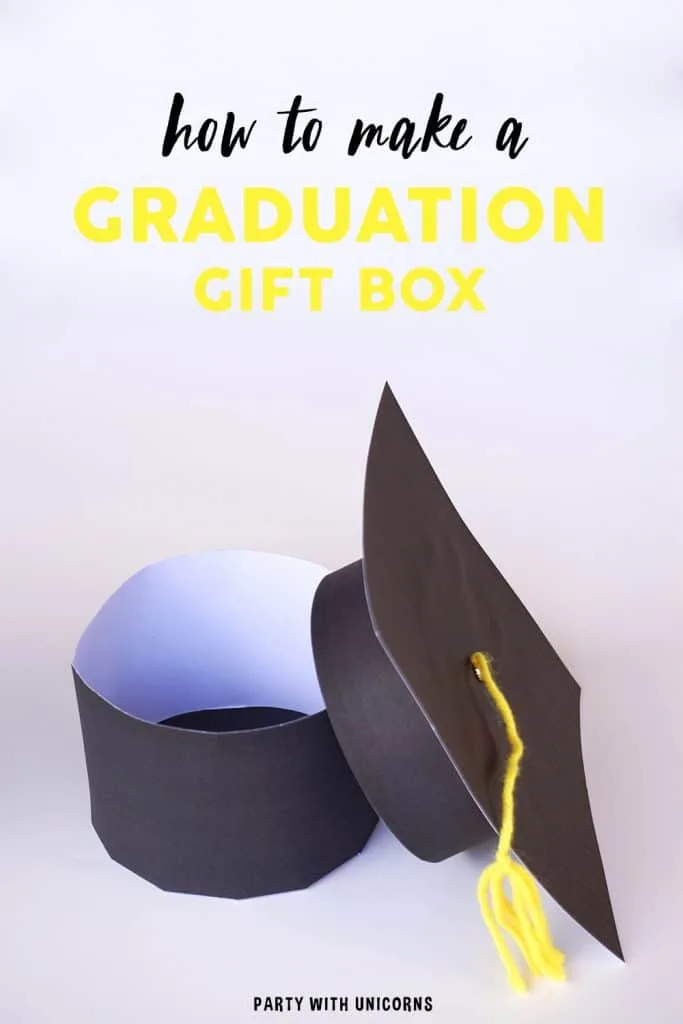 No matter the age, grad is always something that we should take the time to celebrate. It's a milestone that mark's a child's age or maybe a special achievement. For today's craft project, I have created a cute Graduation cap gift box! It's perfect for parents or friends that want to give a little treat to the graduate to celebrate their big day.
Graduation Cap Gift Box Supplies
To create this Graduation cap gift box, you need: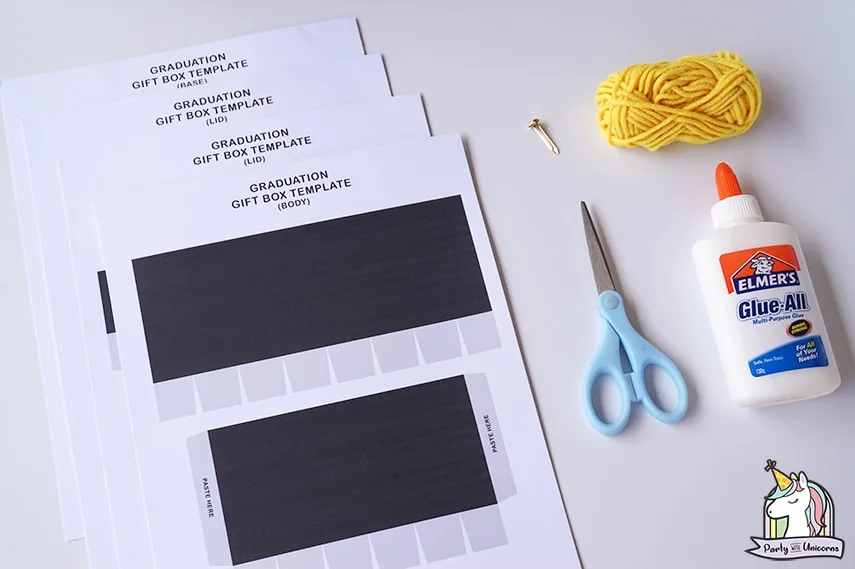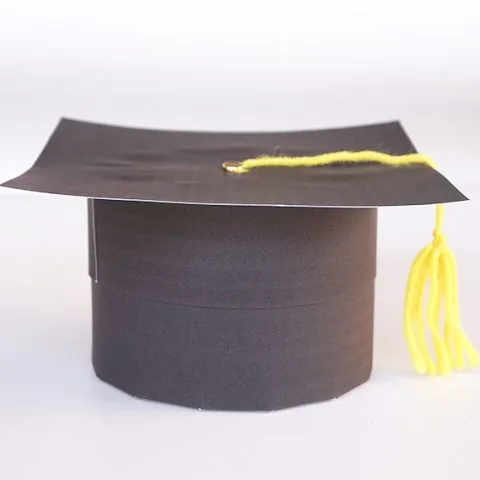 Graduation Cap Gift Box
Cool graduation gift box to use for your graduation gift
Instructions
Download our FREE Graduation Cap Gift Box template and print it out. The template is set up A4, but if you have a slightly larger gift, then consider printing the file on A3.
Cut out the template.
Apply glue on one flap of the body template to connect both strips.
Fold-down the bottom flaps of the body template.
Glue the remaining flap of the body template together to create a round shape.
Apply glue on the bottom flaps and place the base inside the round body.
Repeat steps 3 to 5 to create the lid template.
Cut 24 inches of yarn and loop it into two folds.
Tie another piece of yarn in the center of the looped yarn.
Pull the looped yarn downwards to create a tassel shape. Trim the ends of the looped yarn.
Now tie the yarn to the split-pin.
Insert the split-pin on the center of the square-shaped lid.
Assemble the two lid template together.
Now cover your box with the lid!
And you're done. This is a cute idea as an alternative to wrapping your graduation gift. It's a simple DIY that graduates of any age would love! Happy crafting.
Similar Posts: