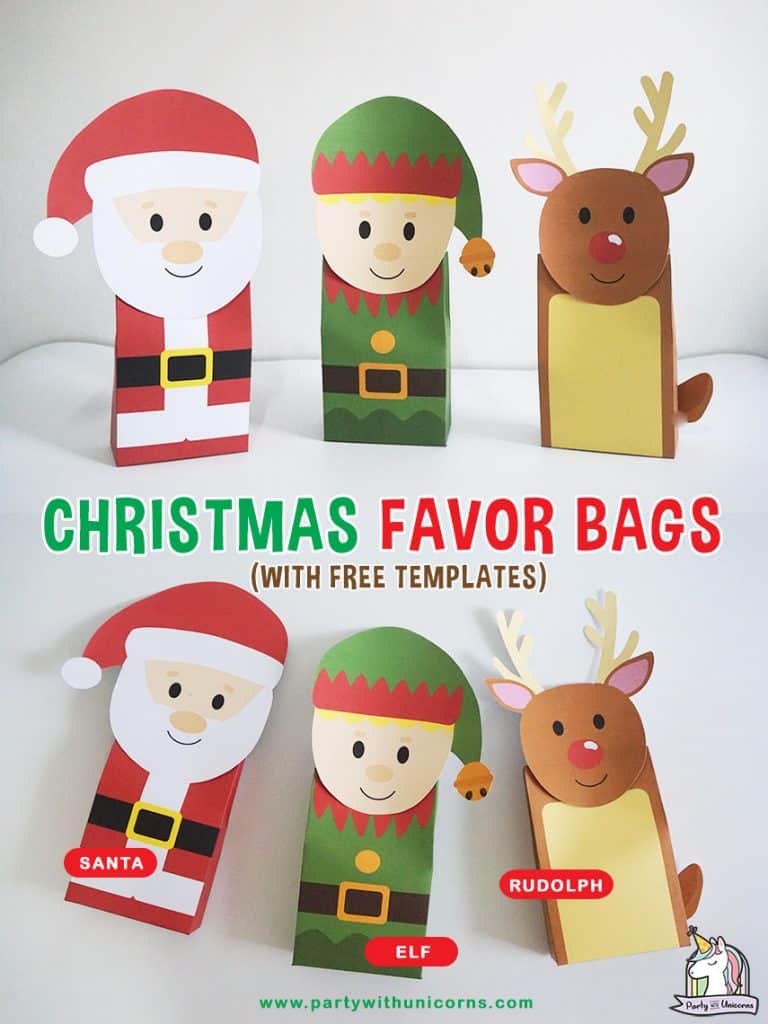 Hello, crafty people! I'm super excited to share a new freebie template to everyone. Today we'll be making another Christmas themed craft. I know it might seem too early in the year to be thinking about Christmas, but in my world, it's never too early to be thinking about Christmas! Most of my family live on the other side of world, so if I am going to make anything handmade, it needs to be in the post by mid-November.
So for today's craft project, we are creating some DIY Christmas Gift Bags. There are three designs available for download including Santa, Elf, and Rudolph. These cute gift bags are just the perfect goodie bag for your holiday treats. So let's start crafting, shall we?
DIY Christmas Gift Bags Supplies
Gather the materials needed first for this project.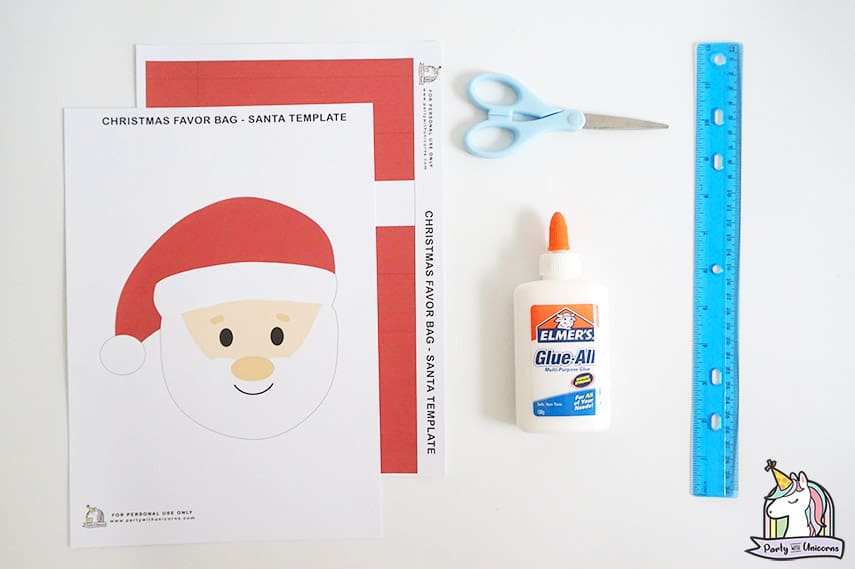 Printed Christmas Favor Bag Template (best printed on cardstock)
Scissors
Glue
Ruler
You can download the favor box template from the Freebie Library. By signing up to mailing list, you will gain access to our library and over 150 free craft templates and printables.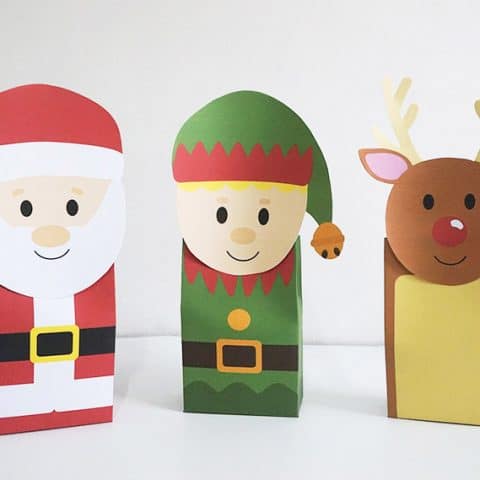 DIY Christmas Gift Bags
Free printable templates to create cute Christmas gift bags. Three designs are available including Santa, Elf, and Rudolph.
Materials
Printed Christmas Favor Bag Template
Instructions
Download the free template in our Freebie Library and print it out.
Cut out the template.
Cut out the broken lines to create flaps.
Fold the solid lines. Use a ruler to create a perfect crease.
Glue the flap together to attach both sides.
Fold-down the flaps on the bottom part of the bag and glue to secure.
Create a "v" shaped crease on each side of the paper bag and fill it in with goodies. Glue or tape to close.
Glue the head on top of the body. Your Christmas favor bag is now done.
Create all the Christmas character designs as well.
I really had so much fun making this layout. I hope you enjoy it as much as I do. You can also skip the regular gift wrappers and use this paper bag instead to put in your Christmas gifts.
More Christmas Craft Ideas
If you are looking for some more fun Christmas ideas, check out these posts: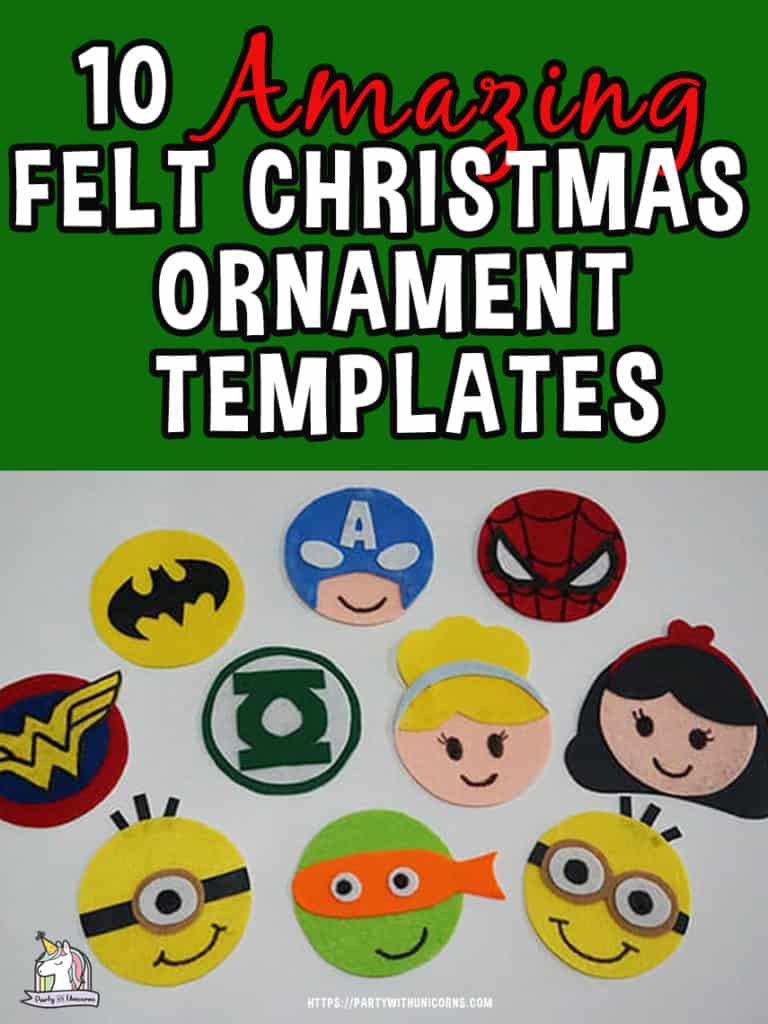 Felt Christmas Tree Craft
Create a felt Christmas tree with all of your child's favorite characters. This craft comes with free printable templates, making it an easy craft for anyone to complete. This felt tree also makes a lovely Christmas gift for a child.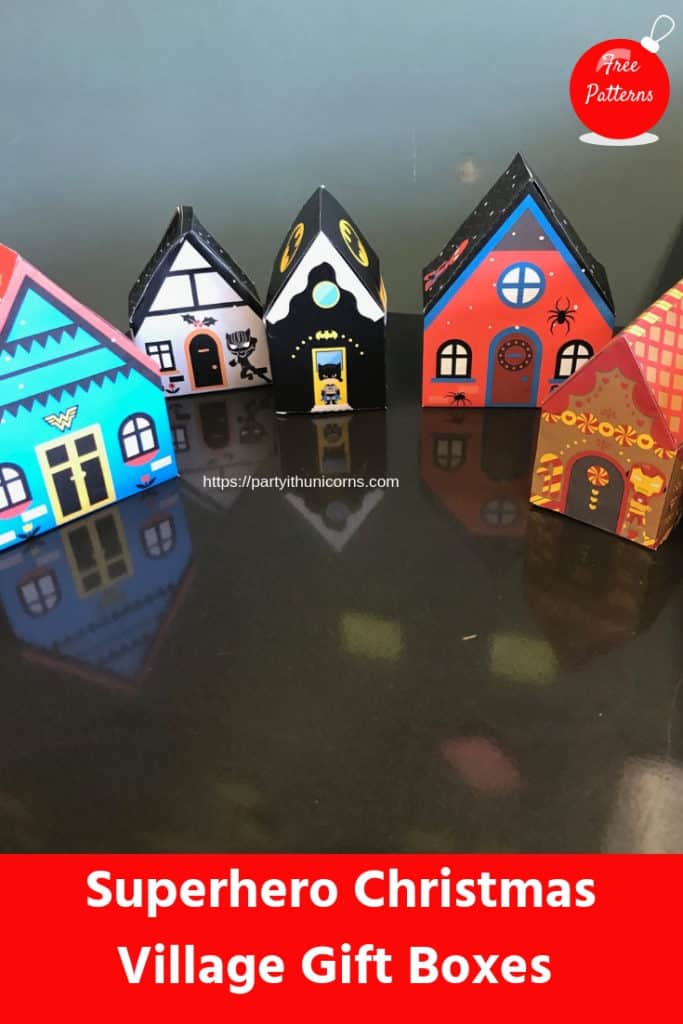 Christmas Superhero Village
Create these fun Christmas Superhero houses as gift boxes for any superhero fan. These little houses also make excellent DIY Christmas Decor. Your kids will love playing with them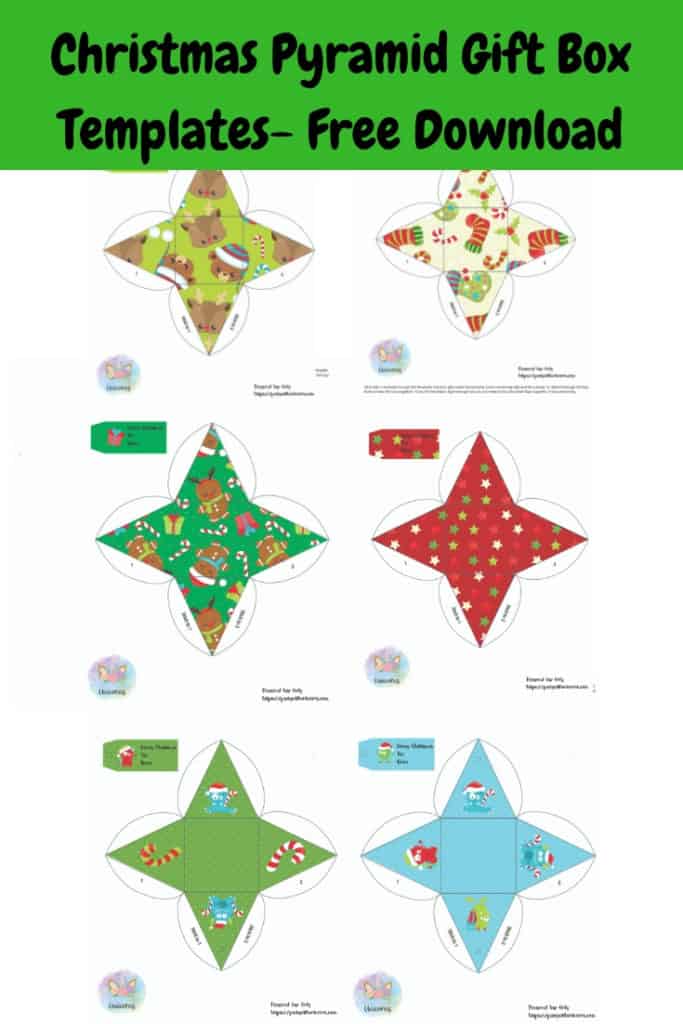 Christmas Pyramid Gift Boxes
If you need a small gift box for a teacher or friend, then these cute little Christmas pyramid gift boxes are perfect. There are six different templates available and they are the perfect way to dress up a small treat.
Stay in the loop with all of our Freebies!
Okay, that is it for today, i hope you love these cute gift bags as much as I do! If you want to follow along with us to be kept up to date what is new at Party with Unicorns. New printables, crafts, and clip art are being added every week. Follow us on Pinterest, Facebook, or Instagram to make sure you don't miss a thing.
Happy Holidays everyone!
Similar Posts: