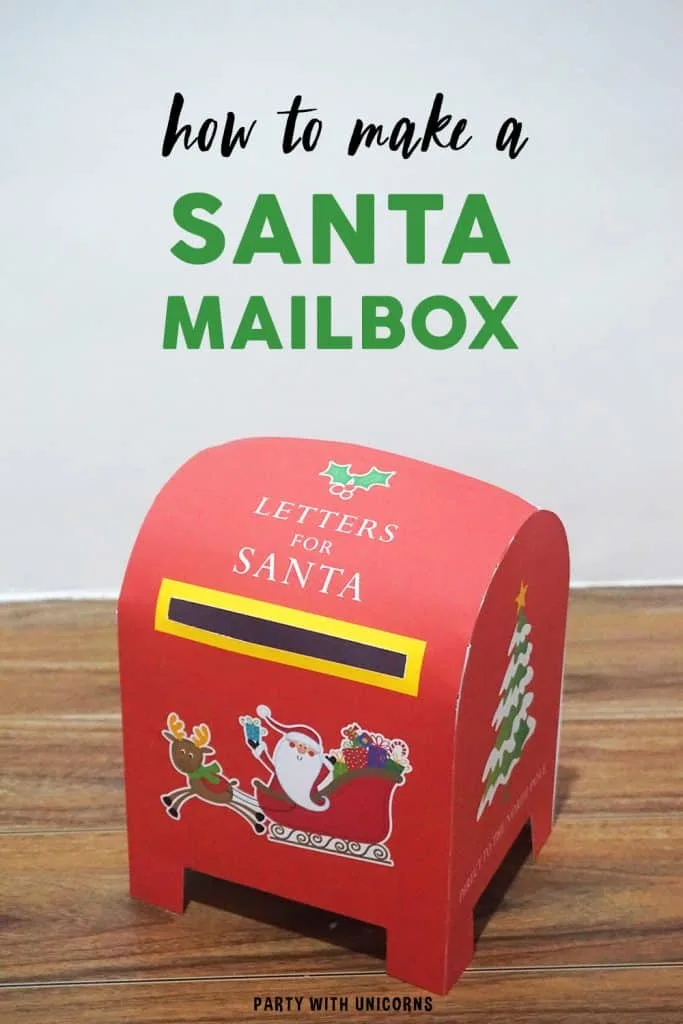 Get your letters to Santa ready as today we are making a fun Printable Santa Mailbox. This little Santa mailbox is perfect for sending those important letters to Santa, some pretend play with kids, or even as cute DIY Christmas decorations to your space.
I've decorated today's mailbox with some cute Christmas graphics from Design Bundles. If you haven't heard about Design Bundles yet, it is my go-to resource for graphics. If you love crafting and everything DIY, then you need to check it out. With Design Bundles, you can get tons of great graphics at a fraction of the cost of Etsy or other sites. They even have amazing $1 deals, where you can pick up some fun graphics for next to nothing.
Going back with our craft project today, this Santa Mailbox is super fun for the kids. I know many of my readers are still under COVID restrictions, so I hope this template bring s a little fun into your day.
Free Letter From Santa Template
To go with the template, I also created a FREE Santa Letter template for you to use if you want to reply to your kid's letter. I know it has been a hard year for kids too, so I am sure they would love a note from Santa letting them know he is thinking of them.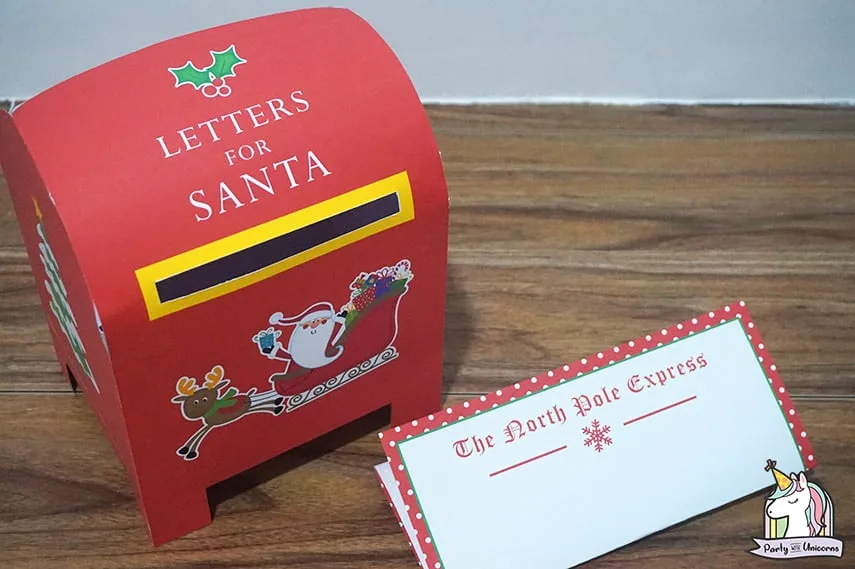 Printable Santa Mailbox Supplies
To start, gather the supplies needed for this project: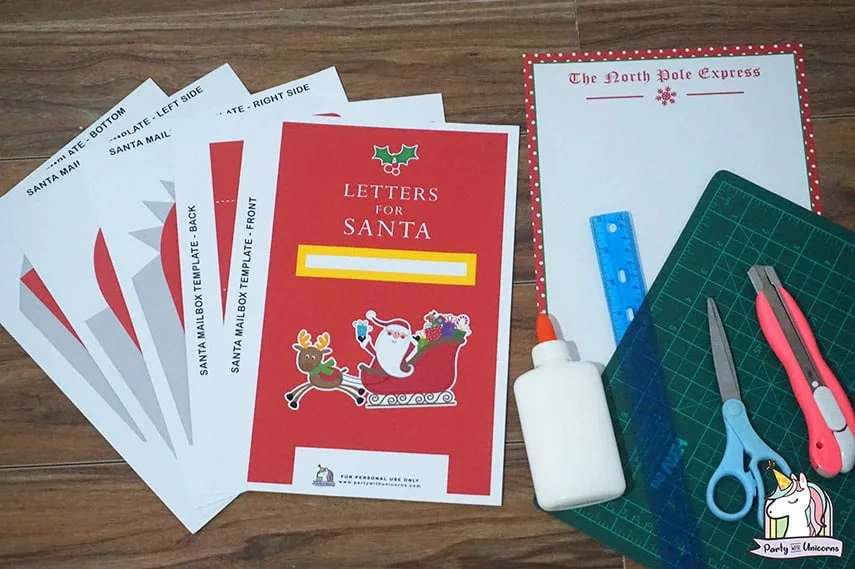 Scissors
Glue
Craft Knife
Cutting Mat
Ruler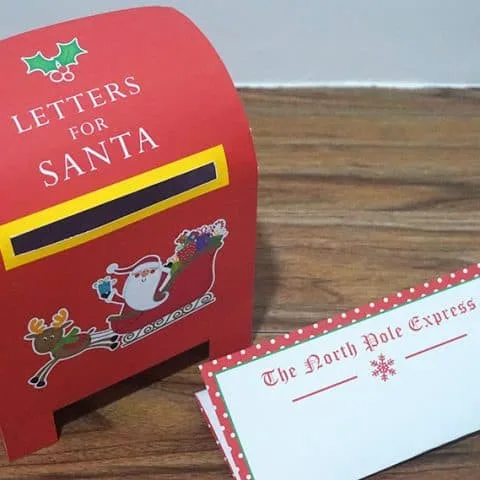 DIY Santa Mailbox
Sending letters to Santa in the North Pole will be super easy this year with this cute printable Letters to Santa mailbox. This post provides you with a step by step tutorial on how to make this cute mailbox and a printable template.
Tools
Scissors
Craft Knife
Cutting Mat
Ruler
Glue
Instructions
Download our FREE Santa Mailbox and Letter Templates. Then print it out on cardstock paper. Printing the template on regular printing paper does not make for a very sturdy mailbox.
Cut out all of the templates.
Using your craft knife and cutting mat, cut the white rectangular shape on the front template.
Fold the flaps of the side template and bottom template. Use a ruler to make perfect creases.
Fold the broken lines seen on the back template. Fold it alternately.
Glue the side template together with the front template.
Glue the upper part of the front template to the triangle-shaped flaps to create a curve.
Glue the back template together with the side template.
Glue the bottom template.
Now it's time to invite your kids to make a letter for Santa and put it inside the mailbox!
You can also download and print our FREE Santa Letter template from our Freebie Library. Pretend to be Santa and write a reply to your kid's letter using The North Pole Express letter *wink*
There you have it our super cute Printable Santa Mailbox. I hope you and the kids have some fun with little craft. I always love to see your creations so be sure to reach out and share your image!
More Christmas Crafts for Kids
If you are looking for some more fun Christmas Craft projects to take on with the kids, then check out some of these fun ideas. Each post comes with step by step directions and free templates.
Christmas Favor Bags
Download these free Christmas Favor bag templates wrap up some gifts this holiday season. These bags are a great way to put together a goodie bag for a Christmas Party or to distribute some COVID safe class gifts.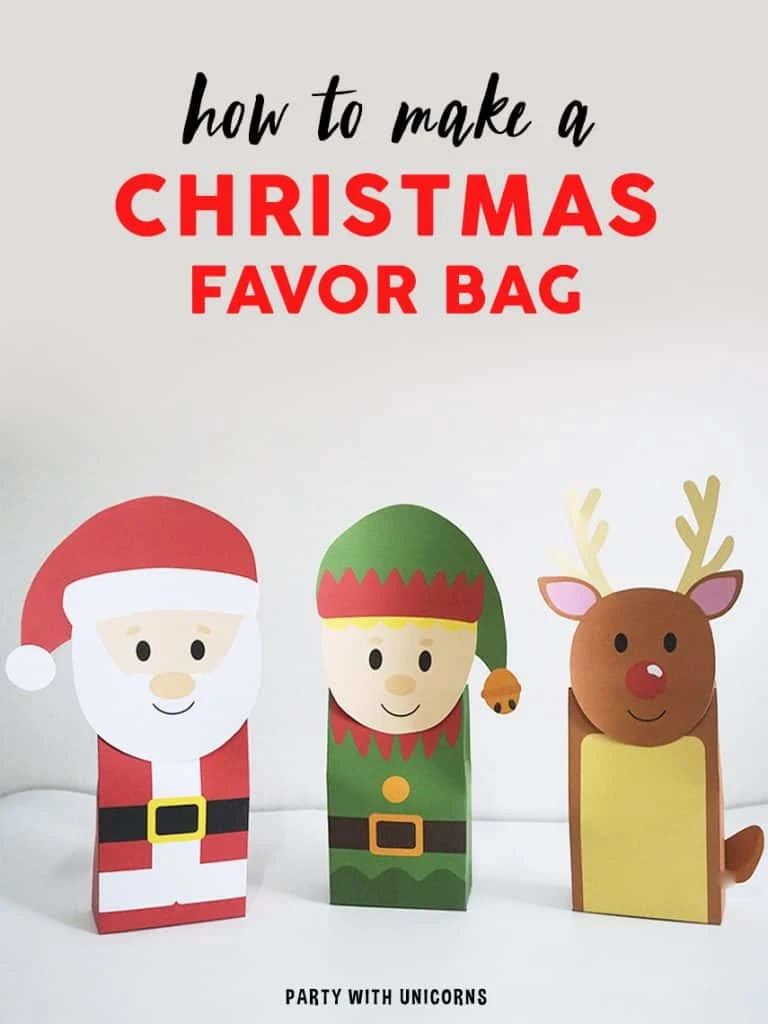 DIY Felt Christmas Tree for Kids
This felt Christmas Tree was one of the first crafts we ever did on Party with Unicorns and it is still one of my favorites. Download our free template to make your own Felt Christmas tree and a set of fun character ornaments. The templates include Cinderella, Snow White, Ninja Turtles, Superheros, minions, and more!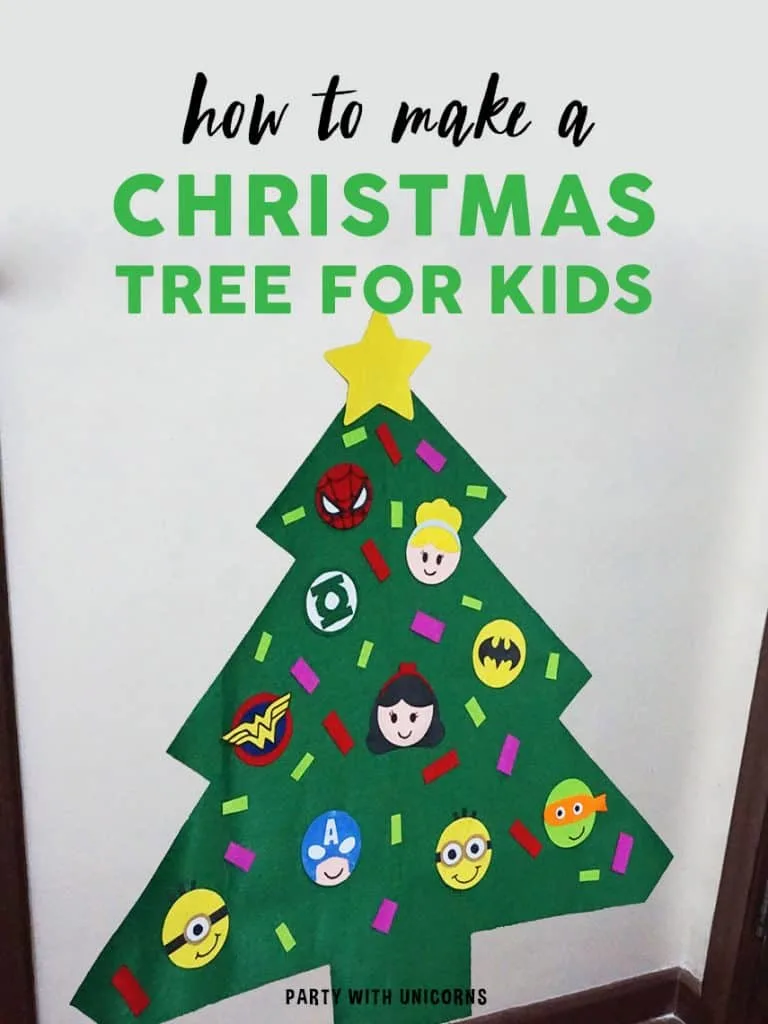 Christmas Pop-up Cards
Getting the kids involved in making Christmas gifts is a great way to get them into the holiday spirit and to teach them that Christmas is not just about getting gifts from Santa. These fun Christmas Pop-Up cards are a fun craft for the kids and a great gift for someone special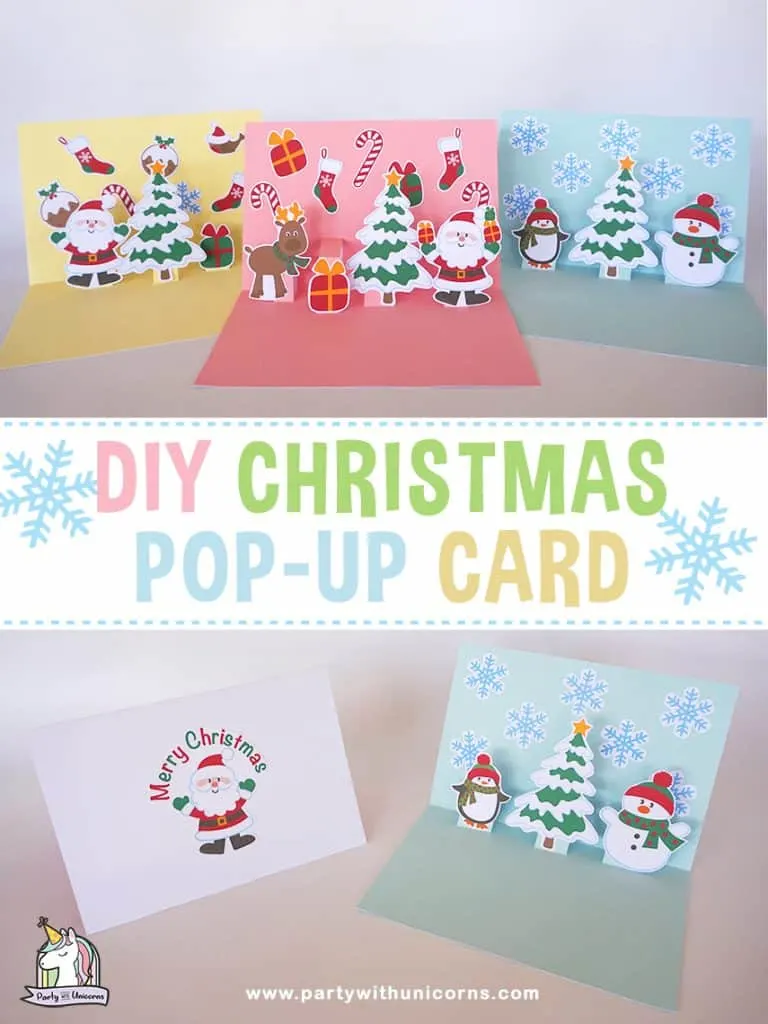 DIY Felt Christmas Ornaments
These cute felt Christmas photo ornaments are a great gift to go along with your pop-up cards! Check out this post to get step by step instructions and free templates to make your ornaments. The kids are always so proud to see their creations on the tree, and the grandparents love to receive DIY gifts from the kids.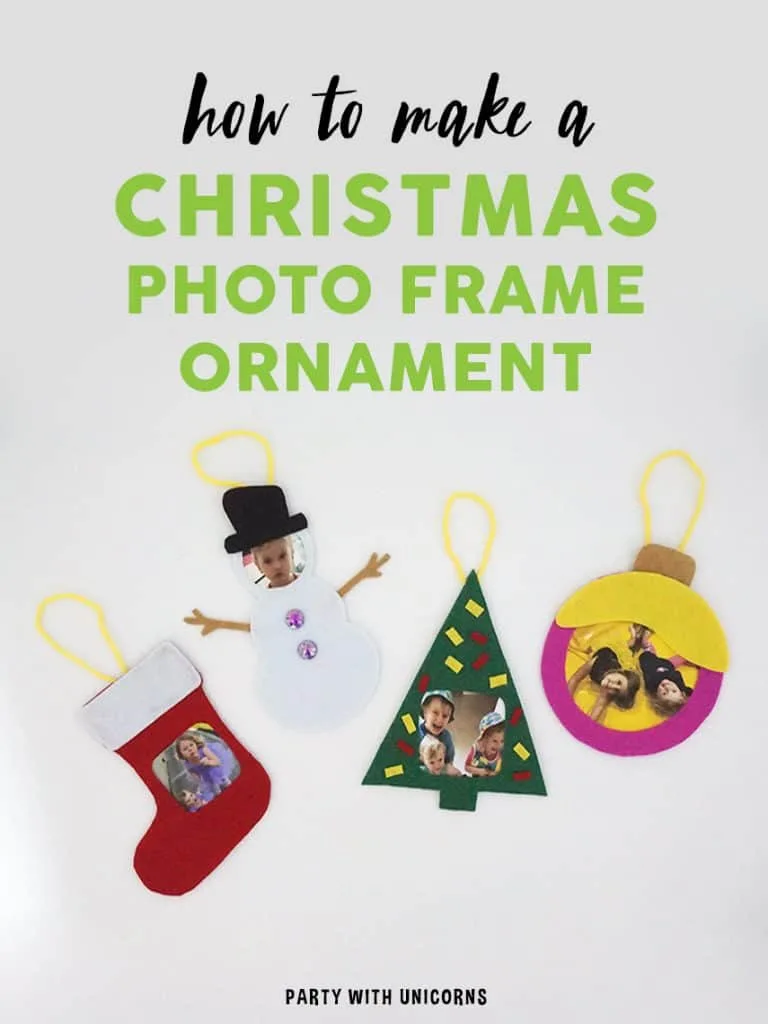 Similar Posts: