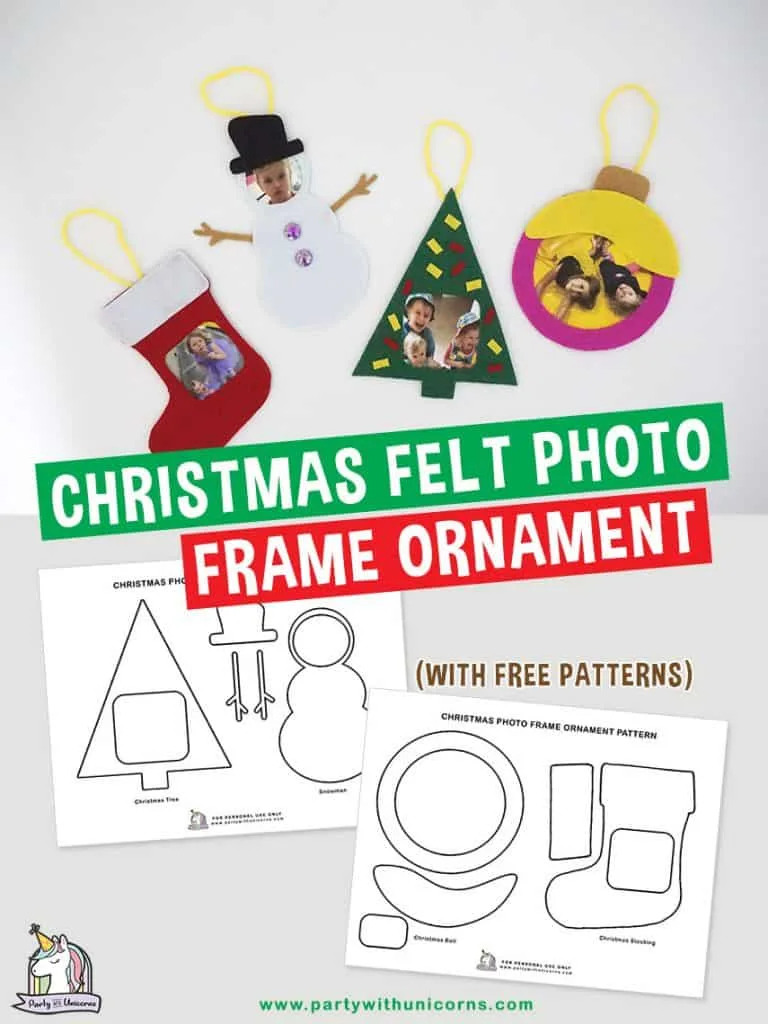 I am back again with another Christmas craft to share with you guys. This time I'm sharing a pattern for you to use in making a photo frame Christmas ornament. I used felt cloth for this project since I still have a lot of scraps from my previous craft projects, but you can definitely use construction paper or just plain printer paper. If you opt to use plain printer paper, get your kids to add personal touches to the ornaments with markers and crayons!
This craft is perfect for kids to make homemade gifts. What grandparent, aunt or uncle would not love a homemade tree ornament filled with a picture of their loved one!
Felt Christmas Photo Ornament Supplies
Let's start this craft tutorial by gathering the supplies needed and prepare your kids to join: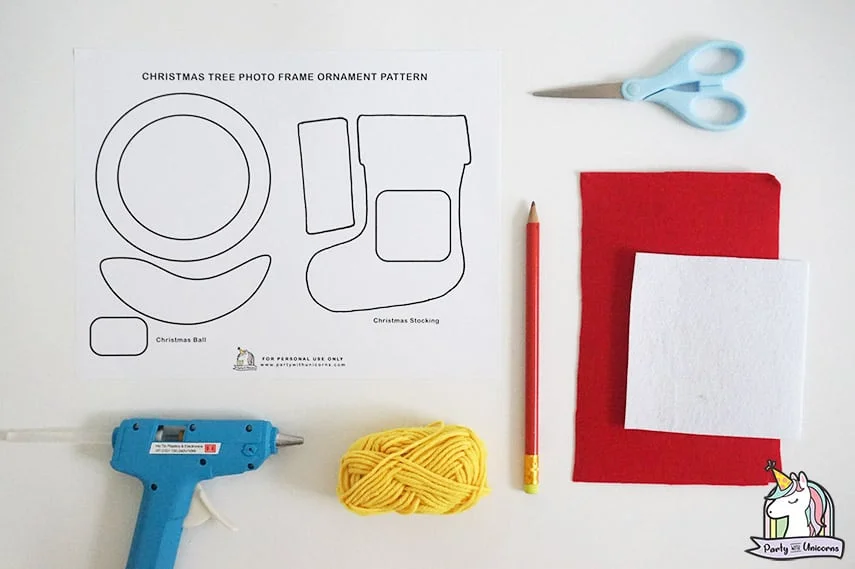 Printed Felt Christmas Photo Ornament template
Felt cloth
Yarn or any string
Printed Photos (not in the picture)
Pencil
Hot Glue
Scissors
Embellishment (optional)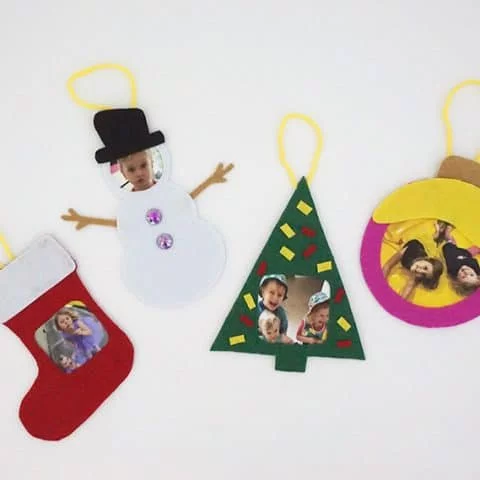 Felt Christmas Photo Ornament
Easy Felt Christmas Photo Ornament Craft for kids. Use the free ornament template to create photo frame ornaments for your tree. They look great and make perfect handmade gifts.
Materials
Felt Cloth
Yarn or any string
Printed photos
Embellishment (optional)
Instructions
Download the christmas photo ornament pattern and print it out. There are 4 designs to use.
Cut out the pattern.
Trace the pattern onto your felt cloth. You can choose whatever color you want. Make two patterns with and without the frame. The latter will be your base.
Cut out the traced pattern.
Trim your printed photo to fit within the frame.
Cut about 7" of yarn and place it on top of the felt with a loop form.
Hot glue the yarn along with the two felt together.
If there are any additional designs from the pattern or if you want to add some embellishment, hot glue it on top.
Create other designs to make a variety of photo frame ornaments.
And there you have it! You can now hang your cute Christmas felt ornament on your tree, chimney wall, or even bedrooms! I hope this craft project will help bring the holiday vibe to your home.
More Christmas Craft Ideas
If you are looking for some more fun Christmas Craft ideas, be sure to check out these posts before you go.
Happy crafting, everyone.
Similar Posts: