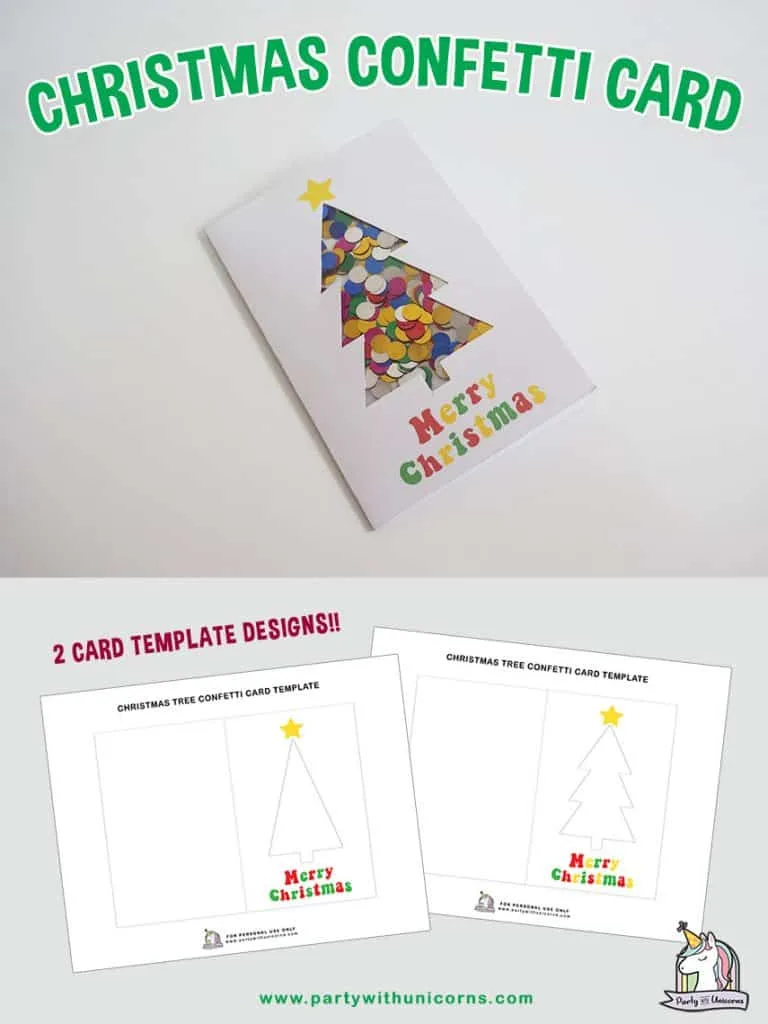 We are continuing to motor along with our holiday craft preparations. Today I am posting a greeting card template you can do with the kids. When I was growing up, we seemed to have a house full of Christmas cards from friends and family. While we do not receive nearly as many physical cards in the mail, sending Christmas cards is a tradition I would love to pass onto my kids.
You can use today's Christmas Confetti card templates to inspire your kids to make greeting cards to give to their friends or family member. This thoughtful gesture will never go out of style, and your kids will also be proud of creating their very own greeting card at home.
Christmas Confetti Card Supplies
So let's begin this craft project by preparing all the supplies needed: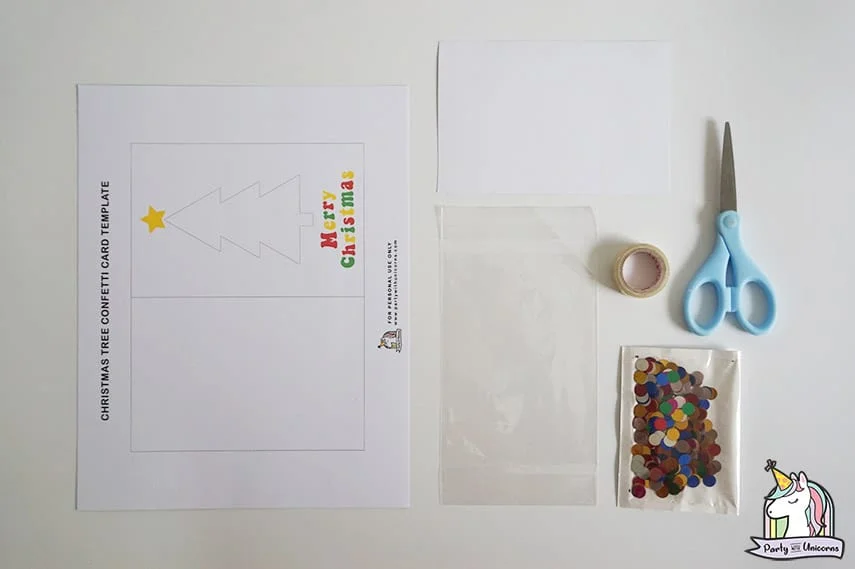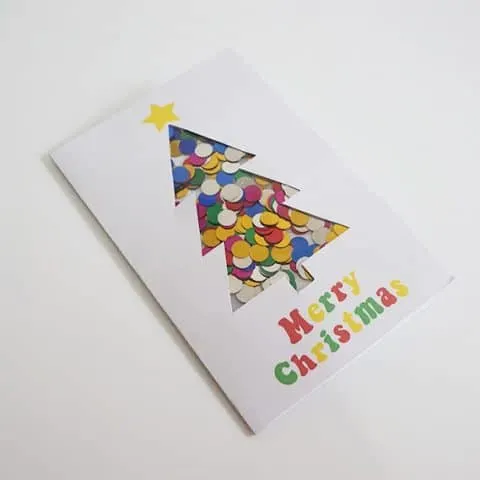 Christmas Confetti Card
Cute and festive Christmas Confetti Card for kids to make on Holidays.
Materials
Confetti
Transparent Cellophane Pocket
Plain Paper
Instructions
Download the free Christmas Confetti Card template and print it out. There are two Christmas tree designs you can choose from.
Cut out the template.
Carefully cut out the Christmas tree outline.
Flip your card on the backside and get your transparent cellophane pocket. Cut the pocket according to the size of the tree. The pocket must cover the whole tree.
Tape all sides of the transparent cellophane pocket except the top part. This will be the opening to put in the confetti.
Insert confetti into the pocket.
Secure the top of the pocket by taping it up.
Now get your extra plain paper and cover the whole transparent cellophane pocket. This will make your card look neater inside.
It's time to write your Christmas message to the person you wish to give your card.
And you're done! I love how the confetti really adds a whole festive look into the greeting card template. You can also add more embellishment into the card if you wish to. Let your kids be creative and make this template their very own handmade greeting card.
More Christmas Craft Ideas
If you are looking for some more holiday craft ideas, check out some of these popular projects:
Similar Posts: