How are you planning on celebrating New Year's Eve this year? Our plan is to stay in and stay safe! They have canceled all of the local fireworks etc so it looks like we will be in for a family fun night! To make the end of this very crazy year, I am trying to plan as many New Years' Eve activities and surprises as to make the night a bit exciting for the kids.
To start with I have created a set of fun New Year's Eve printable activity sheets. I have previously made some similar Thanksgiving activity sheets and they were a huge hit with the kids.
All of today's activity sheets are made with Graphics from Design Bundles. I am Design Bundles Brand Ambassador and I use their graphics for many of my crafts. If you have not already, I definitely suggest you check them out. Design Bundles 1000s of graphics and craft files that you can use to create your own amazing printables, scrapbooks, crafts, or party printables. For today's printables, I used these fun New Years Flat icons.
What's included in today's New Years Party Printables Set?
In today's set, I have created three fun printables including a New Year's Even placemat printable, a new year's eve cootie catcher, and an Ispy game.
New Year's Placemat Printable
As I did with our Thanksgiving placement printable, I plan on using this activity to keep the kids busy at the table at dinner. The design is set to print on A4, but I usually print mine out on A3 cardstock. I find that A3 is a great size for the kids and the cardstock makes the placemat nice and sturdy. This means that we do not have any issues with the placemats ripping or tearing when the kids spilled food on them. Which in our house, always seems to happen!
New Year's Eve Cootie Catcher
My kids love any reason to make a cootie catcher. As an added bonus for parents, they make a great conversation starter with the kids. This New Year's Eve version has lots of great questions like "what would you change about this year", "what are you thankful for last year" and "What are your New year's resolutions".
If you have never used a cootie catcher before or just need a refresher on how you fold them, then check out this video from a previous one we have made.
Download the New Years Printable Activity Sheets
You can download this fun set using the button below.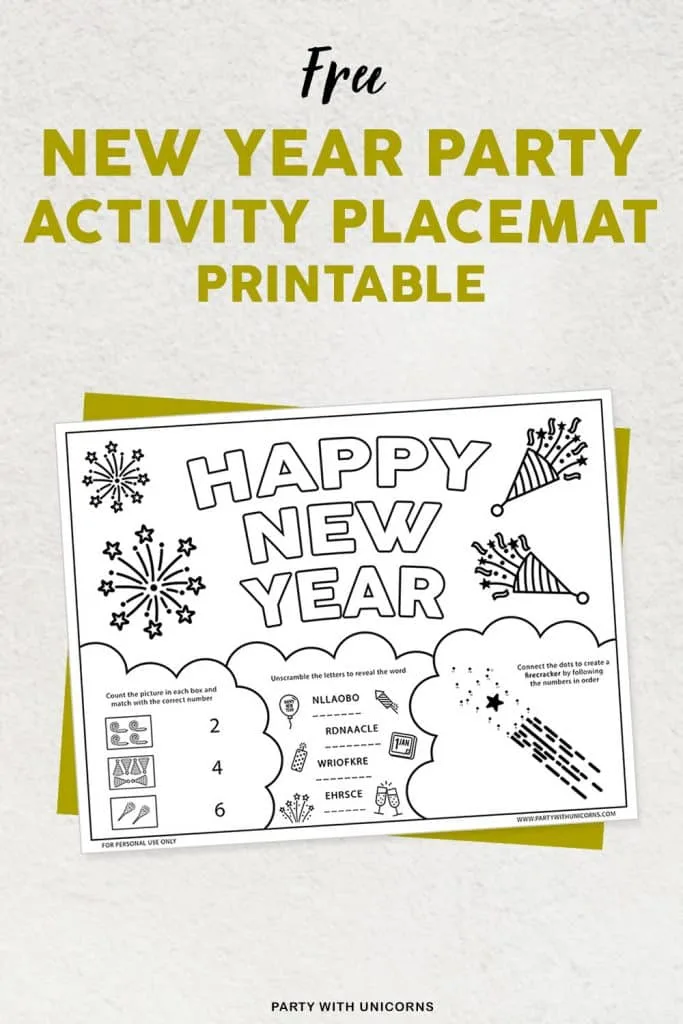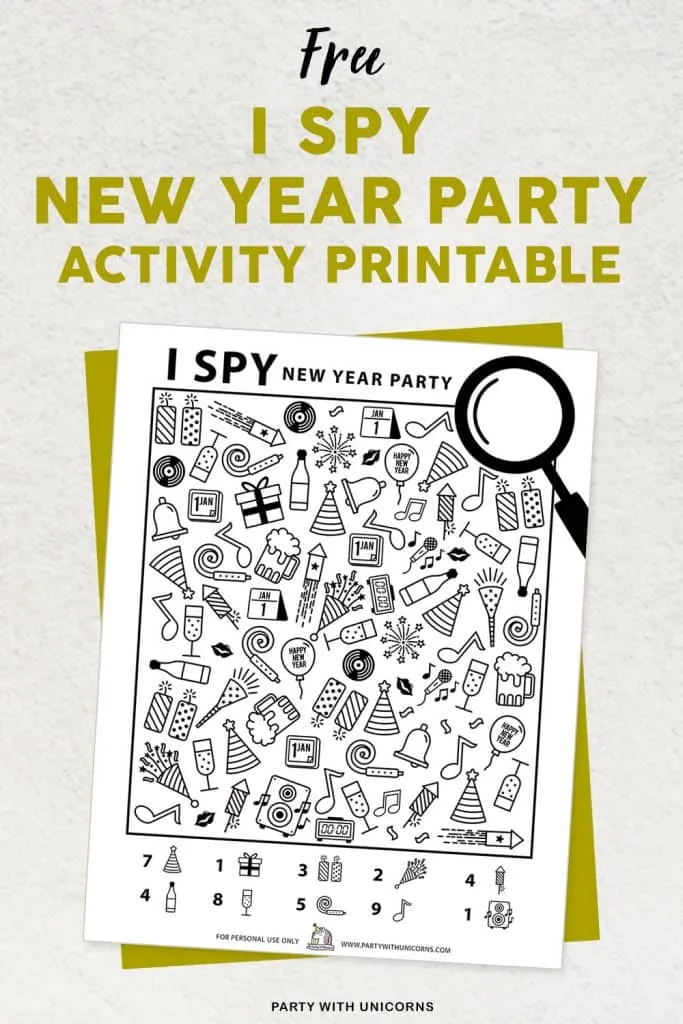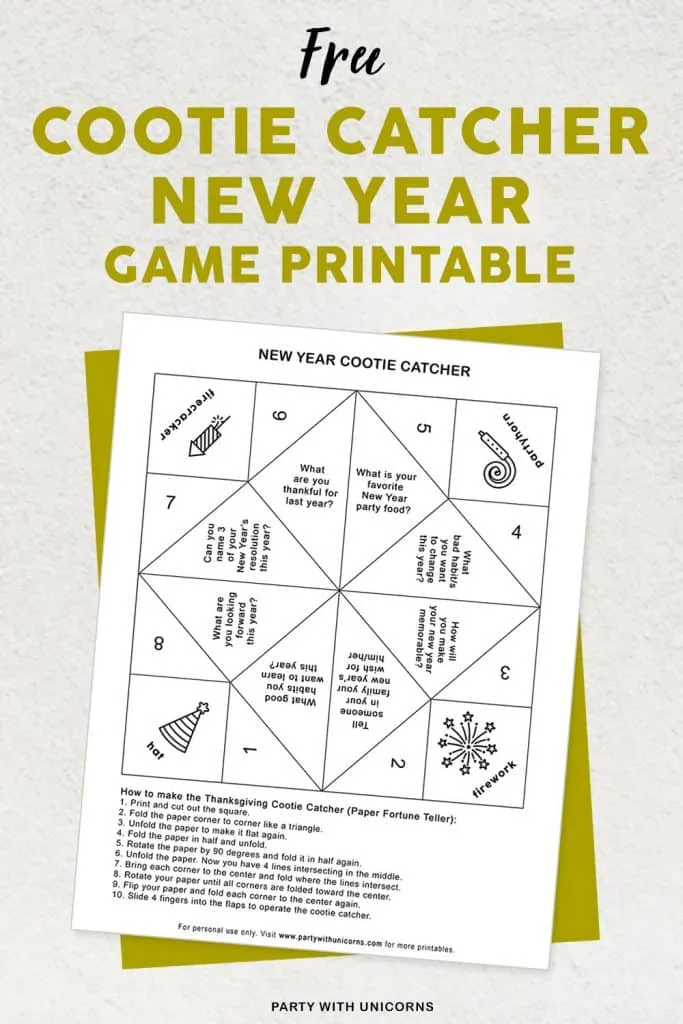 Similar Posts: