Are you planning on Making a Pokemon birthday cake for your kid's Pokemon? As the famous Pokemon trainer, Ash Ketchum says "I play to win", you will be winning too with all of these amazing Pokemon Cake ideas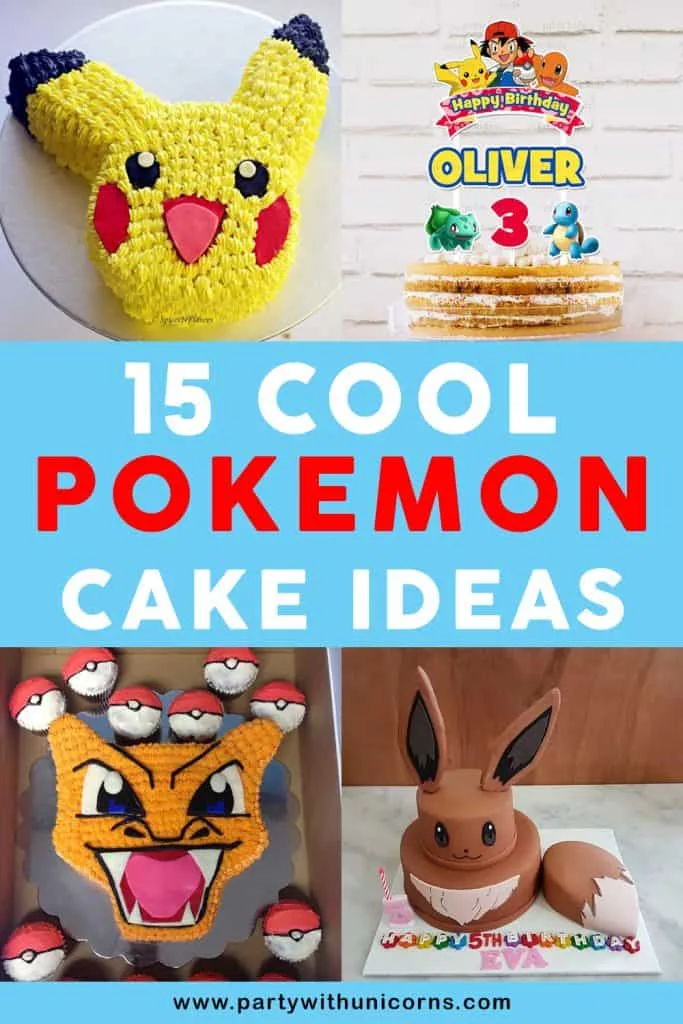 Learn how to make a Pokemon cake with recipes, instructional tutorials, and ready to go Pokemon cake supplies. We have everything you need to make the perfect Pokemon cake for girls and boys who love this anima classic. Now go catch 'em all!
Pokemon Cake Ideas
Do you plan to celebrate your Pokémon trainer's birthday soon? Check out these amazing recipes and ideas to get some inspiration for the perfect Pokemon cake for girls or boys.
Photo Credit: spicesnflavors.com
Pikachu has always been the most popular Pokemon ever! Any fan would be thrilled to get a cake featuring this lovable character. Sounds great, but how to Make a Pikachu Cake? Check out this easy Pikachu cake tutorial with step-by-step instructions. All you will need is a Pikachu template for the cake so check out the step-by-step guide on how to bake and frost this adorable cake. If you don't have time to bake a cake from scratch, you could use a cake mix or a store-bought cake a cut it into the Pikachu shape.
Photo Credit: www.pinterest.com
A legendary Pokémon known for its fiery temperament and ability to burn things up is Charmander! If your kid likes Charizard, then he'll absolutely adore this awesome Charizard cake! I love the details of adding the candle on Charmander's tail!
Photo Credit: www.pinterest.com
If your kiddo prefers a water-type Pokemon, then a Squirtle Cake can be a perfect choice! This Pokemon birthday cake is made of fondant and it definitely is too cute to eat. This design is from a professional baker, so it's not for the novice cake makers out there!
Photo Credit: www.redtedart.com
Another cake idea for a Pokemon birthday party is this Pokemon Pokeball DIY cake. This is an easy Pokemon birthday cake to try. You can also fill in the cake with Pokemon mini action figures to surprise your guests! What better way to represent a Pokemon-themed party than a Pokeball Birthday cake!
Photo Credit: www.pinterest.com
If you are looking for Pokemon cake designs that are superb and will stand out during your little boy's party, this three-layered Pokemon birthday cake will wow any guests!
Photo Credit: youtube.com
If you want to test your baking skills and want to learn how to make a Pokemon cake, then this tutorial will help you make a Chocolate roll Pikachu Cake. It looks cute and yummy! Definitely a must-try.
Photo Credit: www.abirthdayplace.com
Achieve this Blastoise Pokemon Photo Cake by purchasing an edible cake topper image. Make your Pokemon sheet cake looks fantastic by decorating it with this edible icing art. You can also try other Pokemon cake images if you want.
Photo Credit: www.pinterest.co.uk
An Eevee birthday cake will be perfect for a little girl who loves Pokemon. Get inspired by this 2-layered fondant cake with Eevee's famous ears and tail.
Photo Credit: www.pinterest.ph
To level up your fire-type Pokemon, why not have a Charizard cake? This Charizard Cake filled with Pokeball cupcakes is the perfect inspiration for someone who loves Pokemon.
Photo Credit: youtube.com
There are a lot of Pokemon birthday cake recipes out there, but this one I find cute and easy. Try this Pokemon cake recipe and create this Diglett cake! This cute ground-type Pokemon belongs to the Generation I Pokemons and are easily identified by Pokemon fans.
Photo Credit: pinterest.com
If you are looking for Pokemon cupcake ideas, why not recreate these amazing fondant cupcakes. Every cupcake has its own Pokemon face! Let the guests collect 'em all!
Photo Credit: www.pinterest.com
You can also opt so serve bite-size cake dessert like these Pokemon cake pops. Create adorable cake pops with your child's favorite set of Pokemons!
Photo Credit: www.etsy.com
If you are on a budget, no need to look for a Pokemon cake to buy. Personalize your boring grocery cake with this cool Pokemon cake toppers from Etsy!
Whether you're looking for an easy Pokemon cake or like the more advanced Pokemon cake ideas, these Pokemon birthday cakes for boys and girls will come to the rescue when the sweet cravings of your party guests hit.
More Pokemon Party Ideas
If you are planning a Pokemon Birthday Party, be sure to check out these fun ideas and party printables.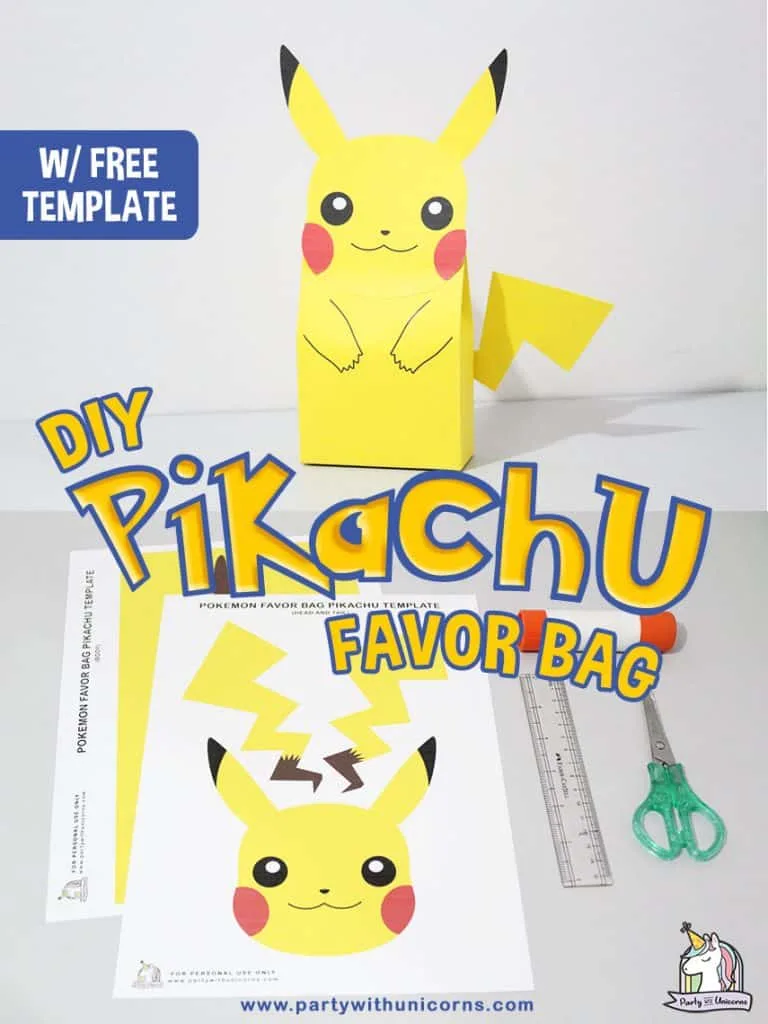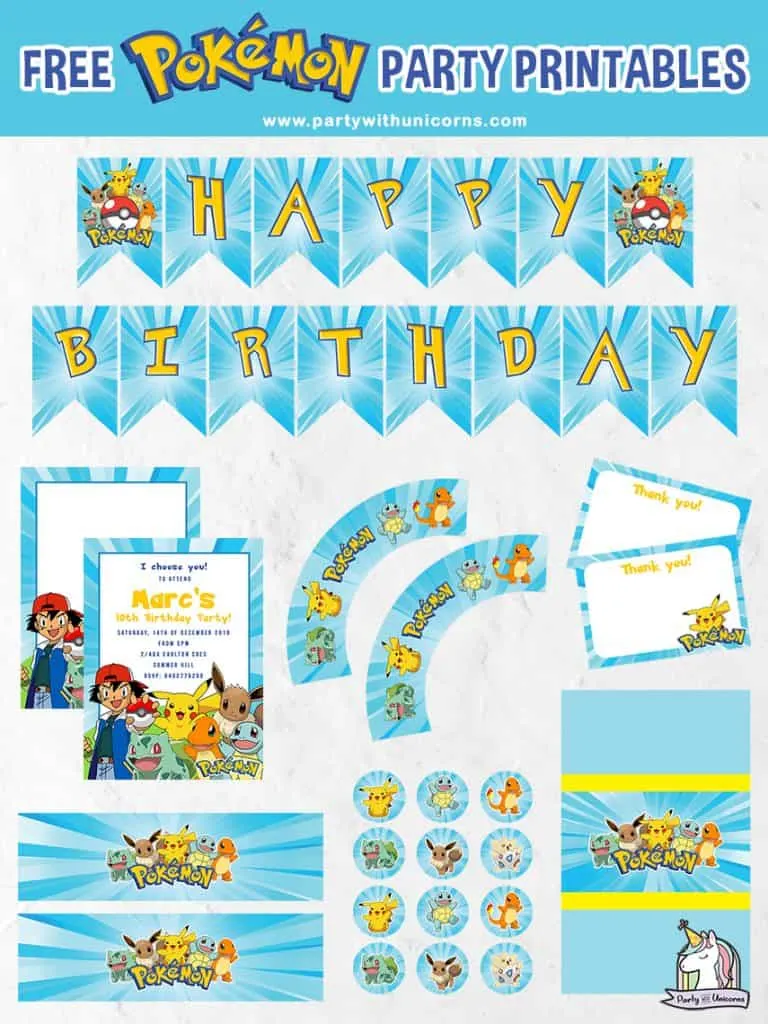 Similar Posts: