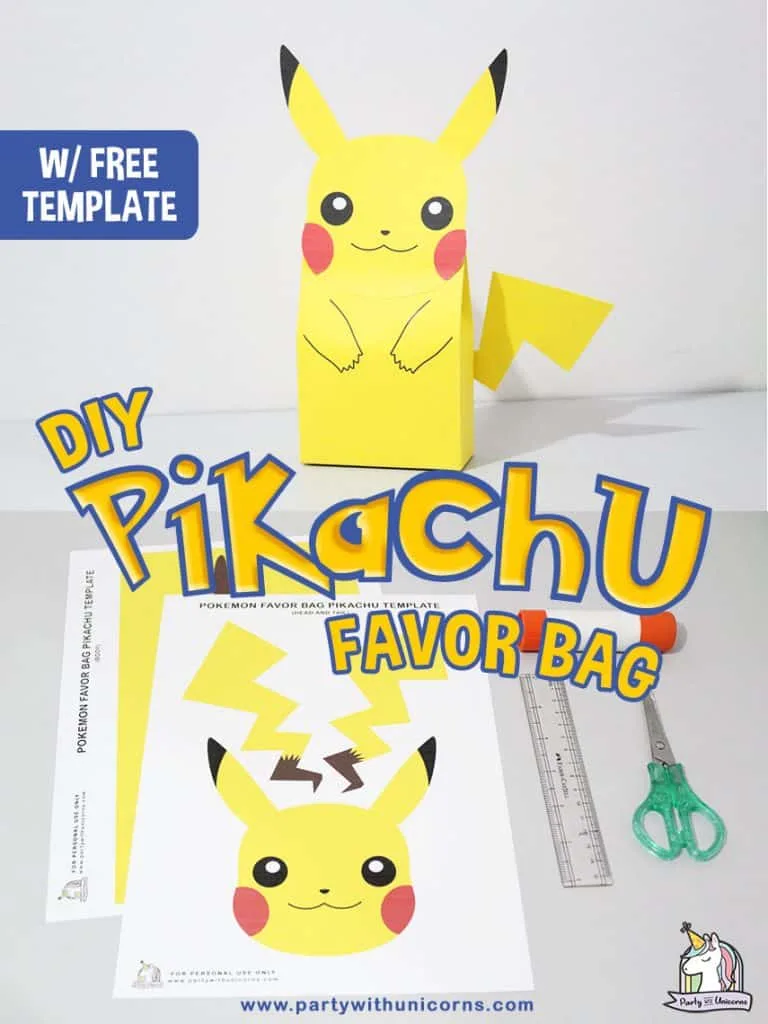 One party theme I've been planning to cover for a long time now is Pokemon! This series has been popular since I was a kid, and my son still loves it now!
For our craft project today, I have created a Pikachu themed party favor. These cute little bags are perfect for a Pokemon or picachu cake party or just a fun way to give a wrap up a small gift, like a pack of pokemon cards.
DIY Pikachu Favor Bag Supplies
Let's gather the supplies needed: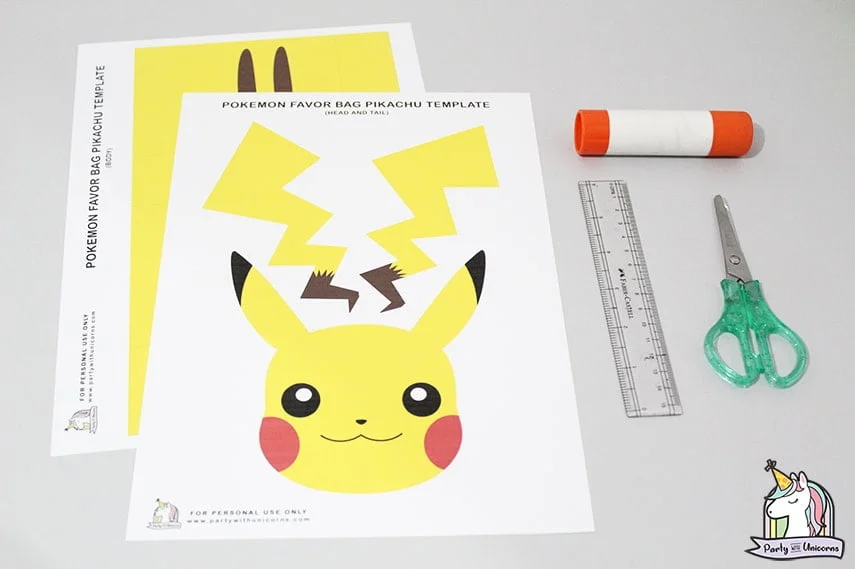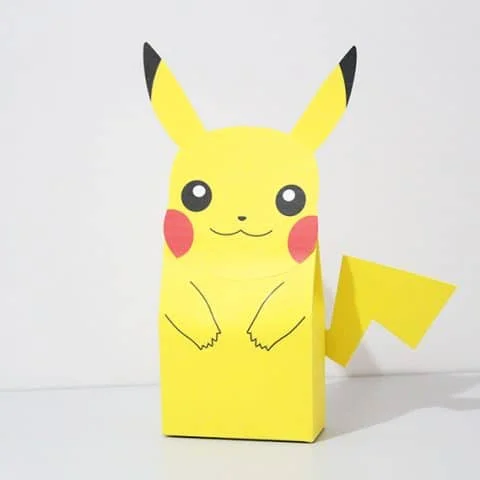 DIY Pikachu Party Favor Bag
If you are throwing a Pokemon party, this cute DIY Pikachu favor bag is the perfect way to send your guests home with a special treat.
Materials
Instructions
Download the free Pikachu party favor bag template and print it out.
Cut it out.
Cut out the broken lines to create flaps.
Fold the solid lines. Use your ruler to guide you in making a perfect crease.
Glue the side flap together.
Fold-down the bottom flaps and glue to secure.
Glue the tail back-to-back.
Glue the tail at the back.
Create a v-shaped crease on each side of the paper bag and fill it in with goodies. Glue or tape to close.
To finish your favor bag, glue Pikachu's head on top of the body.
And you're done! This cute Pikachu favor bag is the perfect goodie bag when you throw a Pokemon or a Detective Pikachu themed party!
More Pokemon Party Supplies
If you need some more ideas or supplies for your Pokemon Party, be sure to check out all of Pokemon Party ideas. You can also download these free Pokemon clipart letters to create some fun Pokemon decorations. We also have some cool Pokemon party printables.
Happy crafting!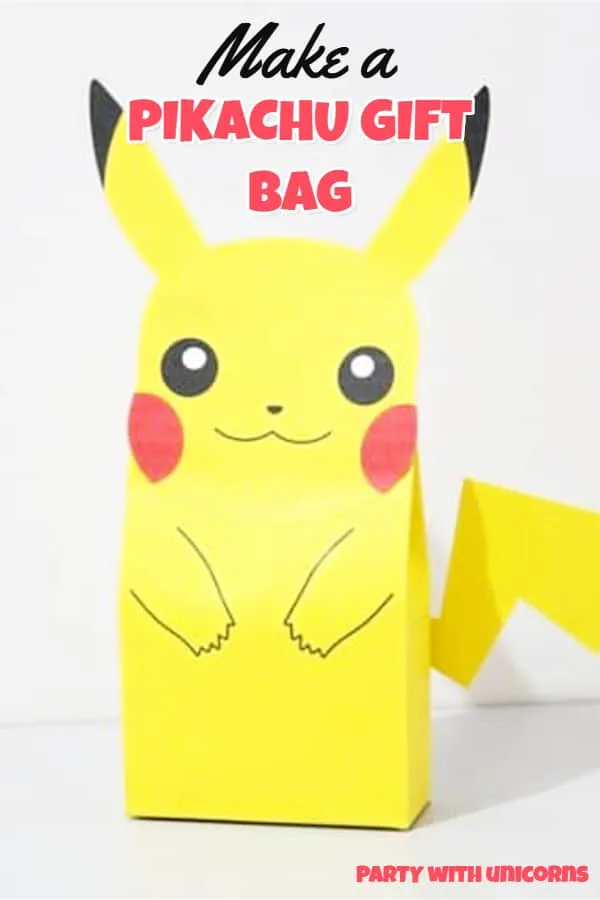 Similar Posts: