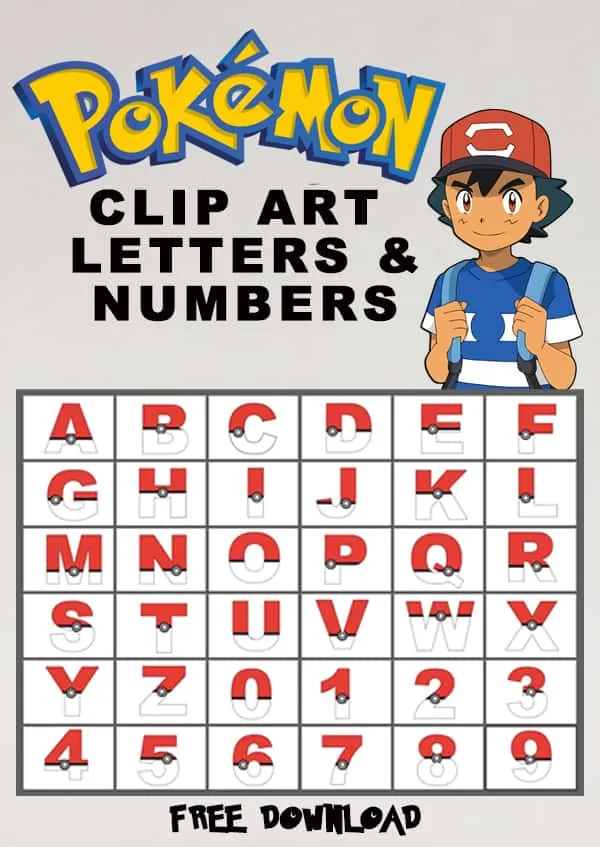 Seemingly overnight during our recent trip, my son became absolutely obsessed with Pokemon. His new hobby has inspired today's post. I went looking for the Pokemon font but decided I liked the look of the pokemon ball letters better than the logo font for my project. So today I am posting my Pokeman Font of clip Art Letters.
I remember when Pokemon first appeared in Canada. I must have been in about grade 5 when I first heard of them. It's hard to believe that all of these years later they are still popular! My son innocently asked for some Pokemon cards at the dollar store, and within a couple of days, he was spending hours studying the cards. It's pretty cute and great to see him with a new hobby.
Download the Pokemon Font Letters
To download today's clipart letters, click the button below.
Clip Art Letters – How to use the Pokemon Letters
I have set up each of the letters as a PNG file with a transparent background. That means that you can insert the letters as an image on top of any image or document. Once you have added the file, crop the image around the letter, you would like to use. If you do not know how to insert a photo into a Microsoft document, you can view the tutorials on their website.
For example, you can insert the letters into a bunting template to create custom party bunting to print at home.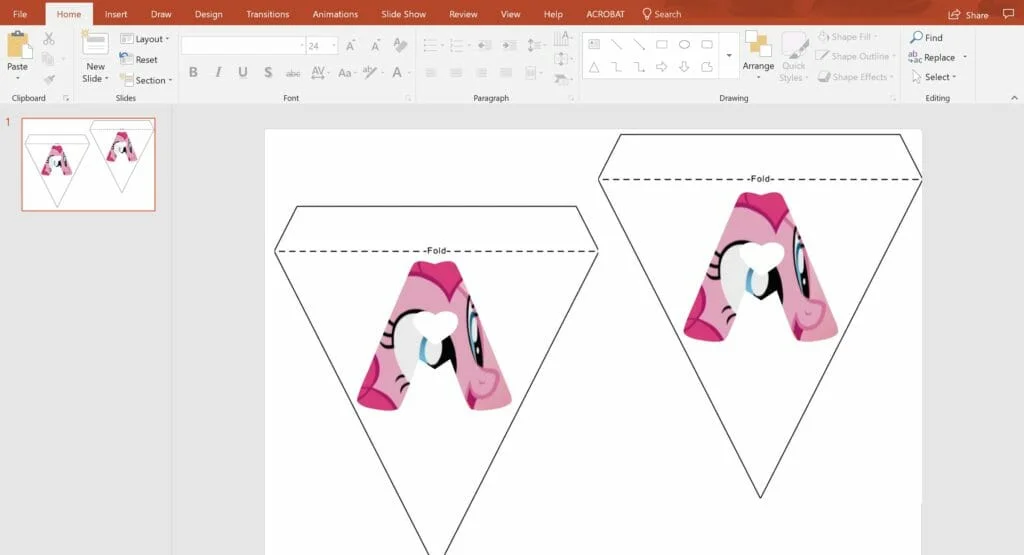 Download the Bunting-template here.
Another great option to work with these files is to use Canva. Canva has drag-and-drop feature and layouts to design pretty much anything, and best of all, it's free! There is also a paid business version, but the free version should suffice for most casual users. Read my recent post with instructions for working with Canva here.
Get More Clip Art Letters
Do you know that we have over 20 sets of clip art letters available? If you have a Superhero fan in your life, be sure to check out our popular Superhero Clip Art letters . Otherwise, check out your favorite kid themes to find sets that match your child's interests.
Sharing is Caring!
If you liked today's Pokemon font, we would love for you to share this post via your social channels. Sharing our post will enable us to grow and continue to create this fun free content for you.
Be sure to also follow along with us to be kept up to date what is new. You can find us on Pinterest, Facebook, and Instagram.
Similar Posts: