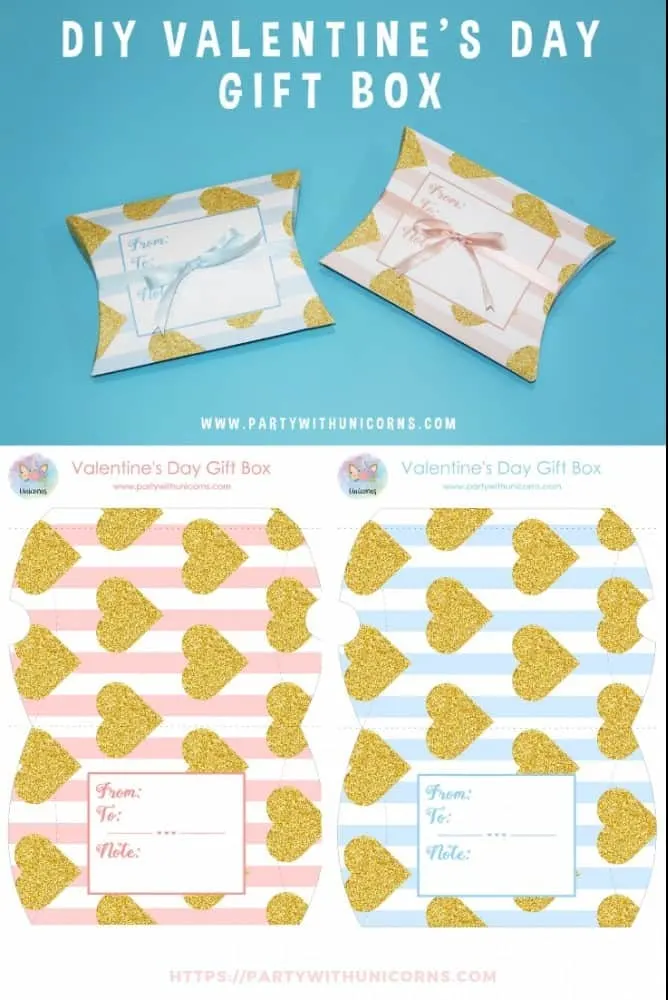 Hello, there! After last week's Valentine's Day Explosion Box we are back with another Valentine's day craft project for you and your kids to make. Today, what we are creating is a Valentines Day Box. It's perfect if you and your kids want to give something to people you love for this Valentine's day. Whether you want to give them some sweet treats (chocolates or candies), a small souvenir, or any kind of tiny thoughtful gift, you can use our template to create a cute and stylish gift box for your present!
All you need is just 5 craft materials you probably have in your household already. Let's start!
Valentines Day Box – Craft Supplies Required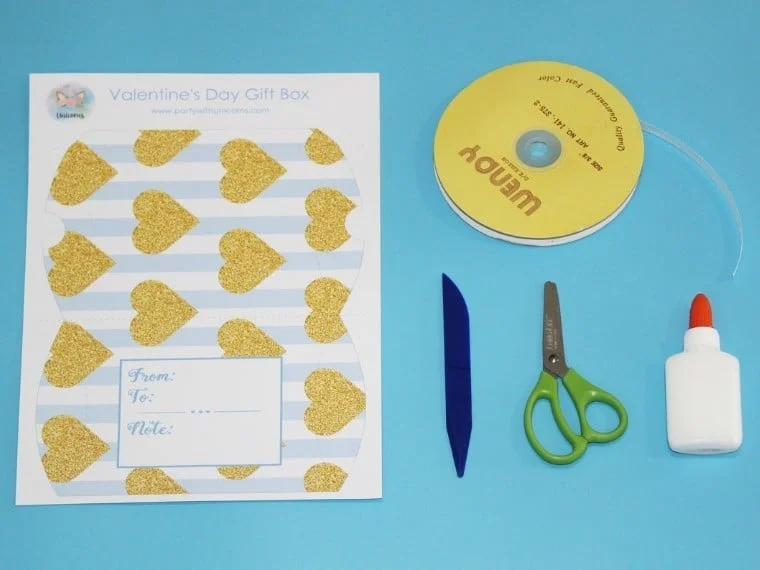 Printed template (A4 size; best printed on cardstock)
Ribbon
Bone folder
Scissors
Glue
Your small gift to put in the box (not in the photo)
Valentines Day Box Instructions
1. Download by clicking here and cut out the gift box template. You can choose from a pink or a blue box template. Or you can use both! The Valentines Day Box Template is available at the bottom of this post.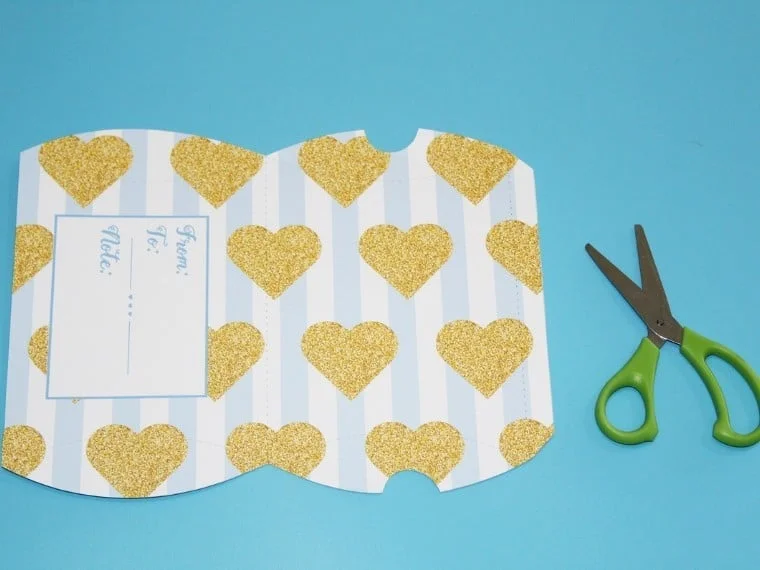 2. Fold along the parts with vertical dashed lines.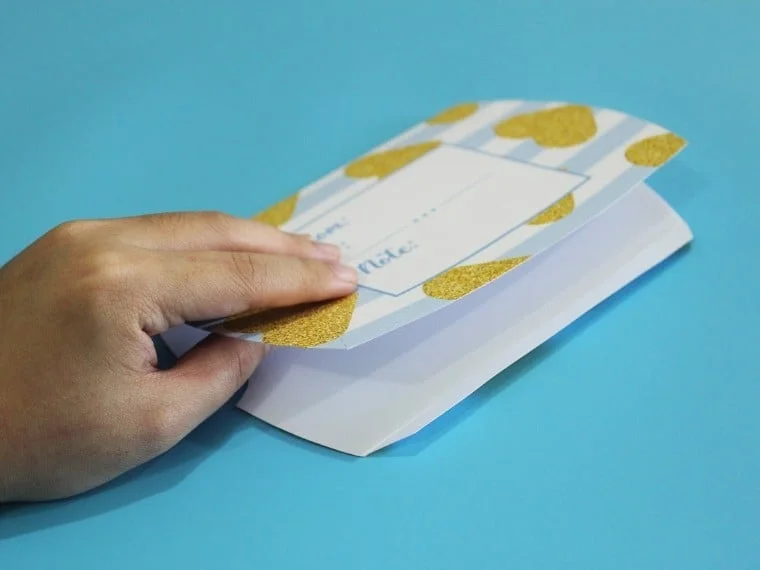 3. Apply glue to the flap of the box and stick the template altogether.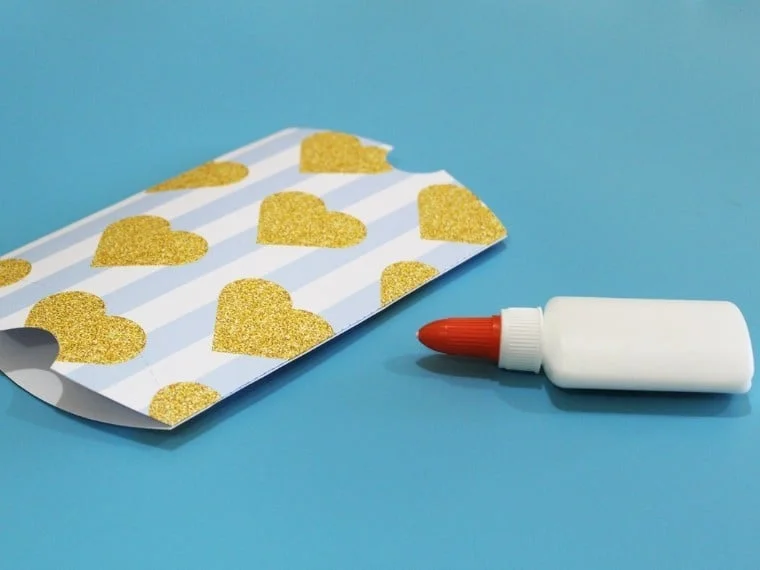 4. Use the bone folder to create a crease on the curved dashed lines located at both edges of the box template.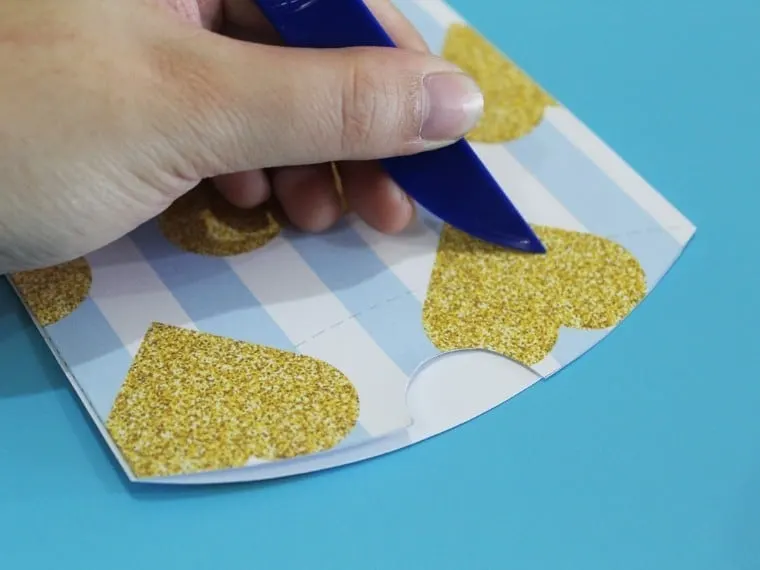 5. Fold the flaps inwards on the first edge of the box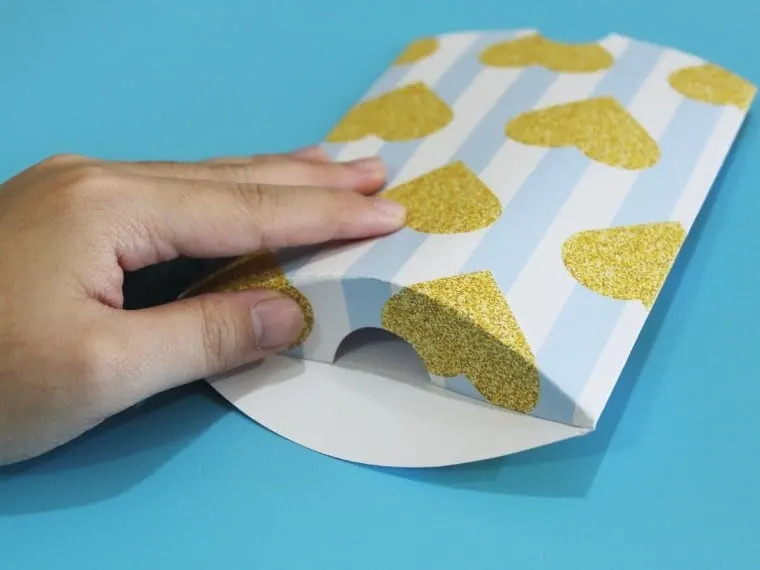 6. Put your tiny gift inside the box.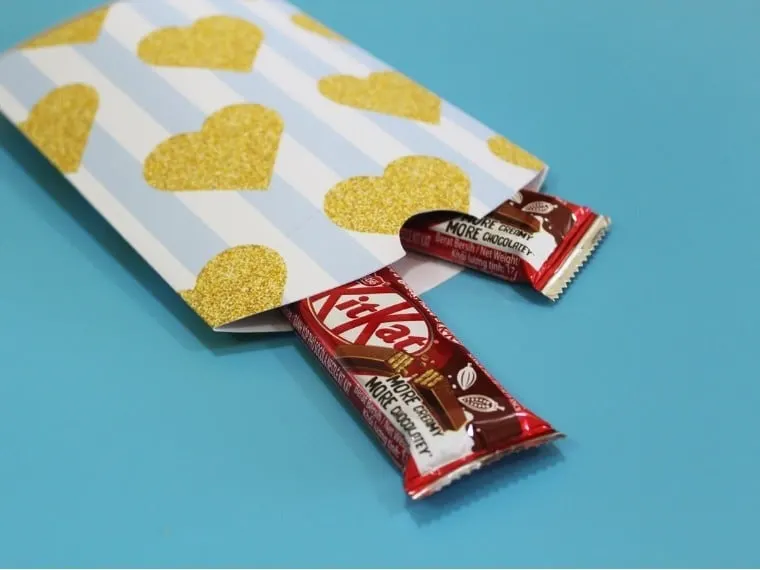 7. Fold the other flaps inwards to close the box. You can either glue the flaps if you want your box to be very secure or you can leave it as it is.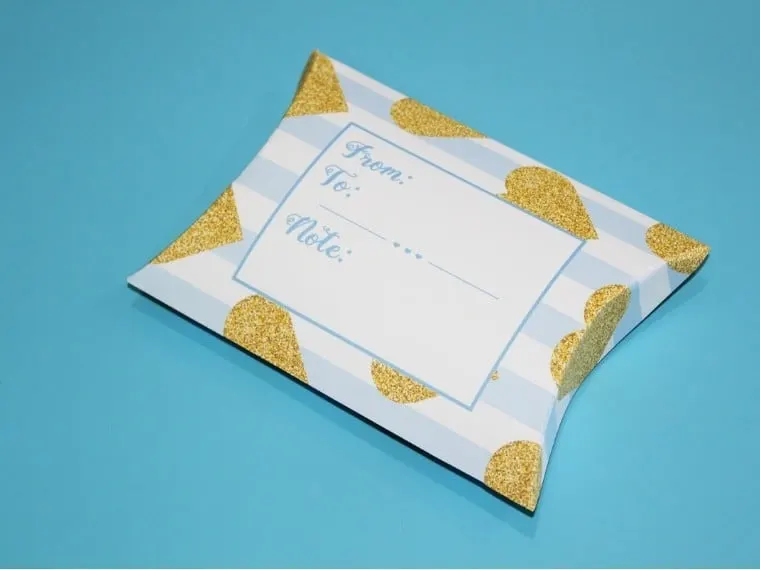 8. Tie your box with a ribbon.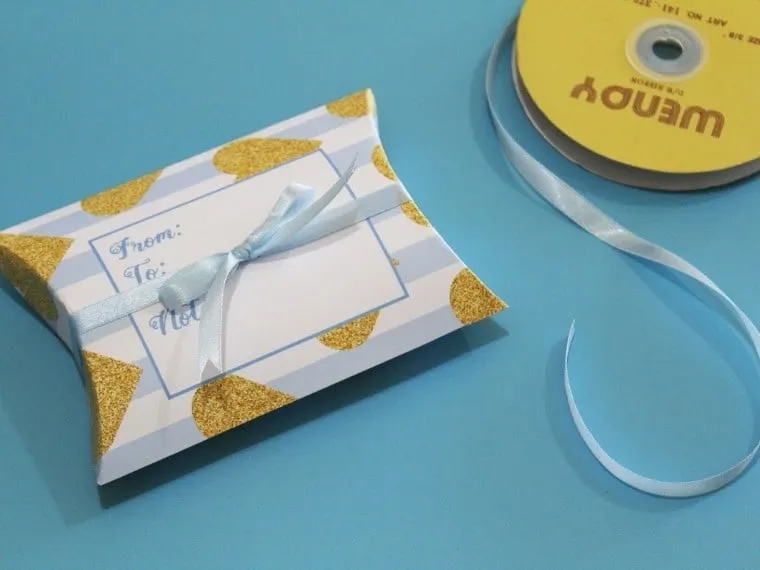 Well done! This box is perfect for little treats for the kids on Valentine's day or for them to share with their friends.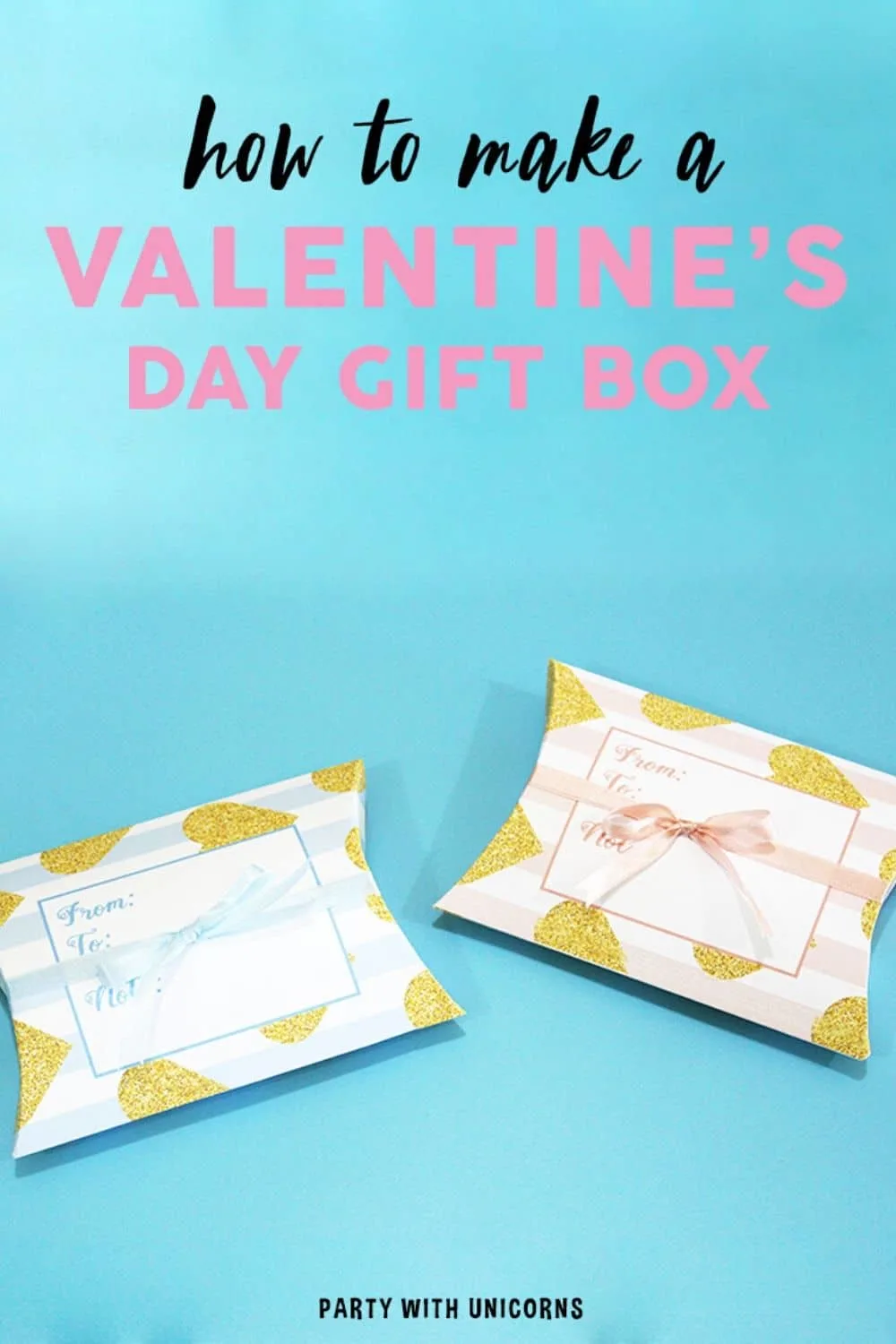 Similar Posts: