Hey there, craft mommas (dad, aunts, uncles, grandmas, and grandpas)! Just like that, we are almost at the end of January. Here comes the month of love and the chance for us to celebrate Valentine's day with the little ones. This post is my first in a series of "easy Valentine crafts for kids" that I am putting together. I hope you have as much fun putting these together as we did in our house.
If you love giving (and receiving) cards on Valentine's day, then this easy craft will help take your valentines to the next level. I am labeling this as a kid's craft, but I think this box could easily fit in the valentine crafts for adults category too! Below you will find easy to follow instructions for this DIY Valentine's day explosion box that you and your kids can make to give to someone you love. There are four different colors of templates for you to download and enjoy. Let's start, shall we?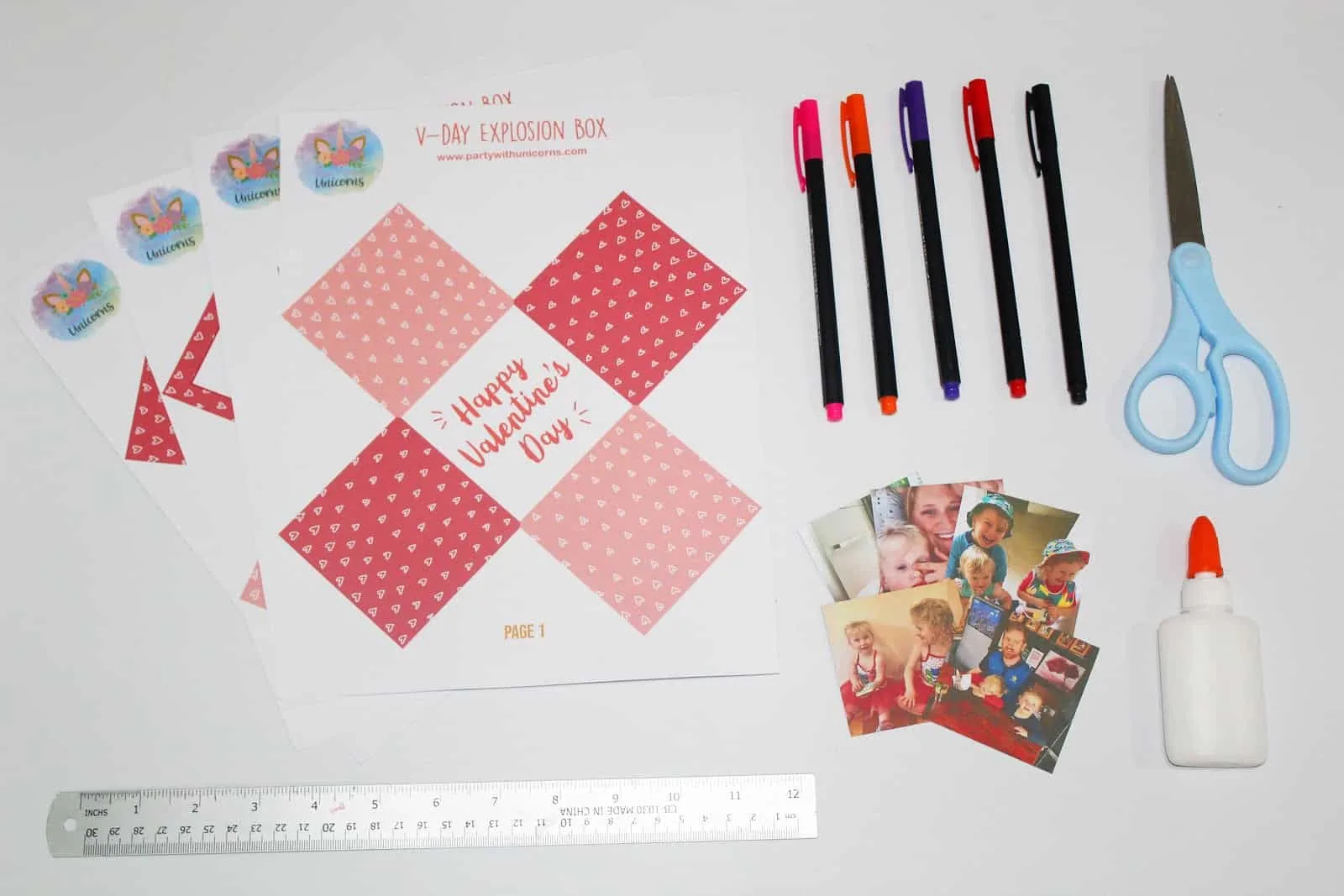 Valentine's Explosion Box Supplies needed:
Printed template (best if printed on cardstock)
Ruler
Scissors
Colored Pens
Glue
Photos (cut or size them at 2" x 2" for best fit)
Easy Valentine Crafts for Kids – Valentines Day Explosion Box Instructions:
1. Download the explosion box template by clicking here. Print and cut out.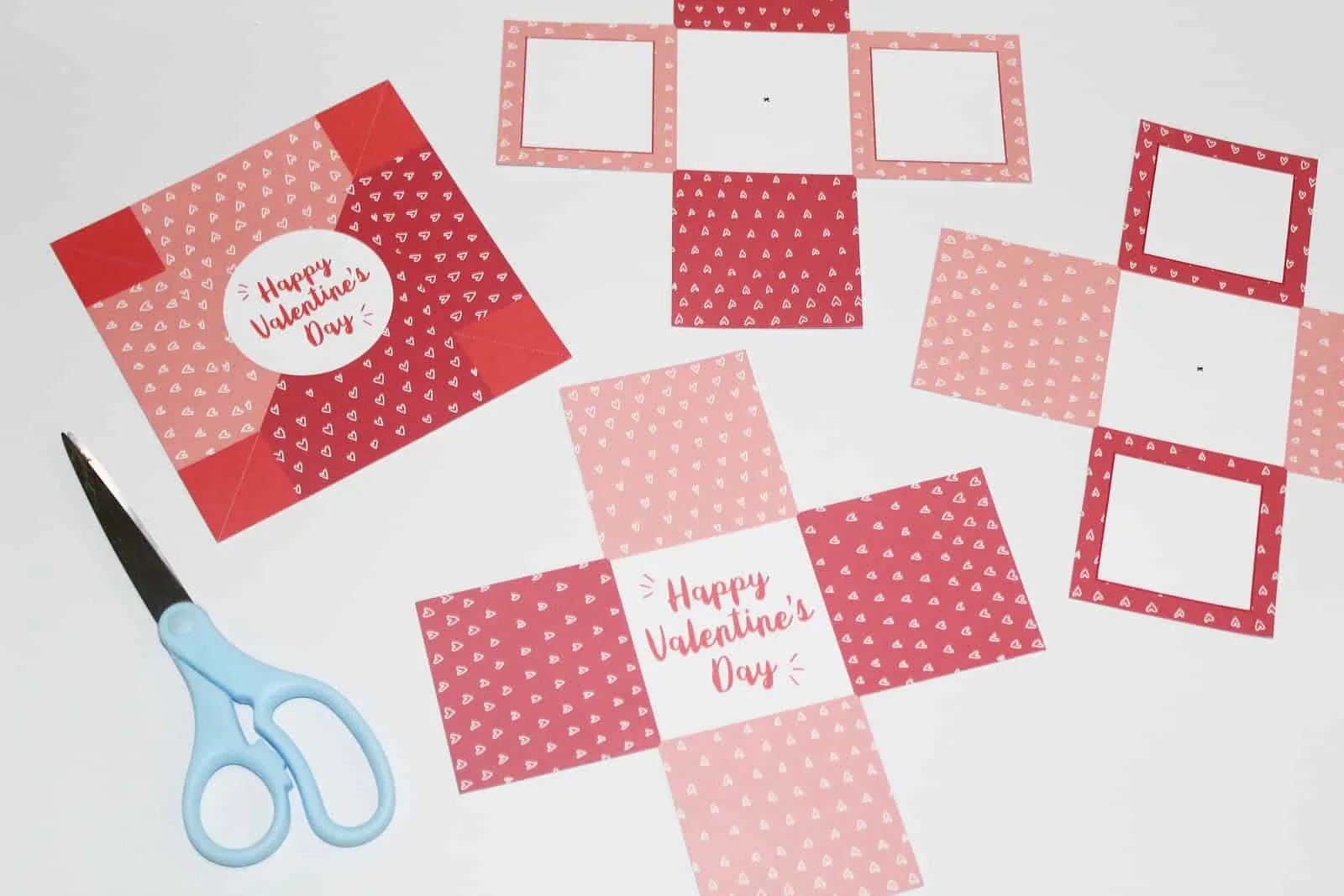 2. Cut a slit in the area shown on the photo below. Do this to all explosion box pages (page 1-3).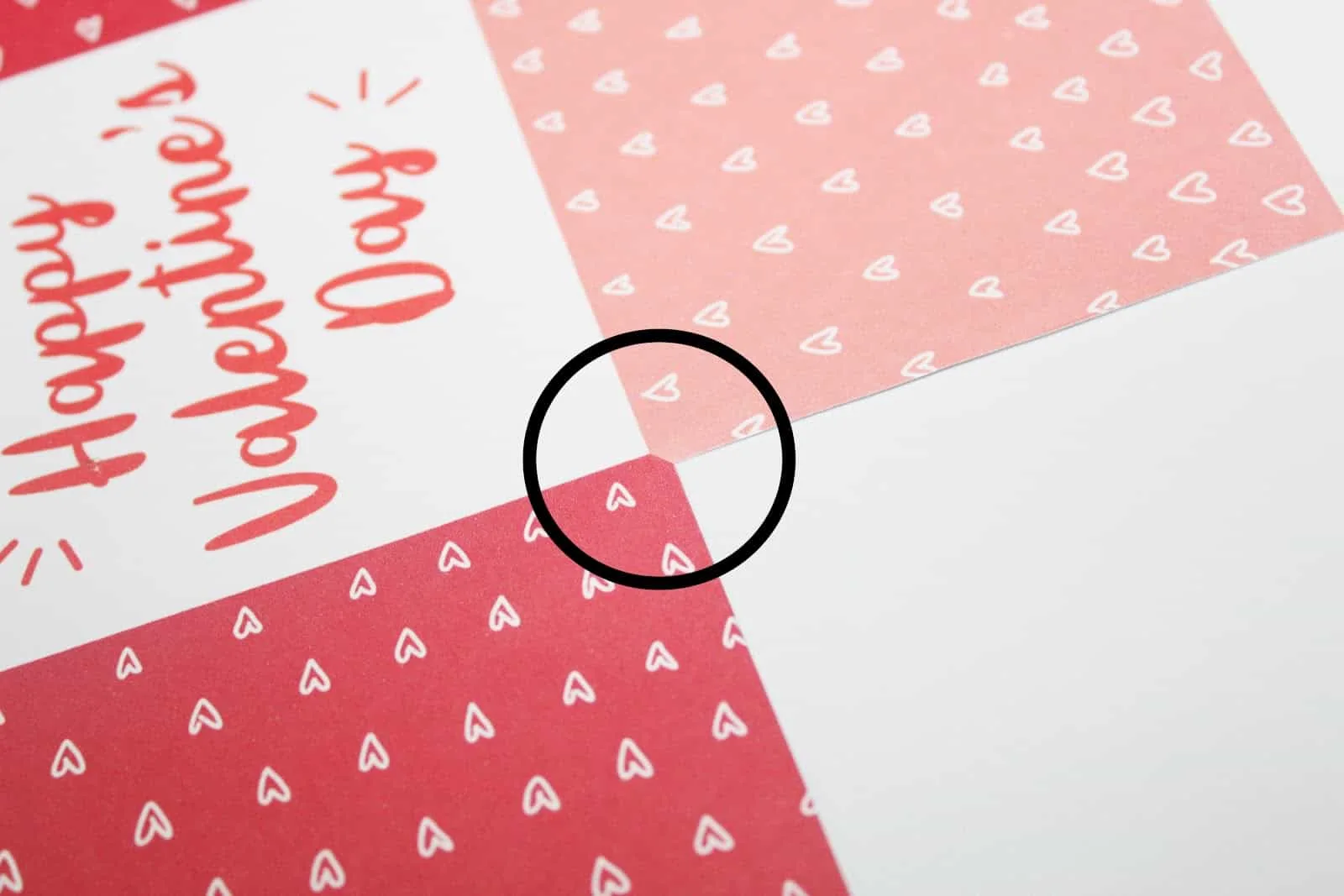 3. Fold the explosion box pages inwards. Use a ruler to guide you in creating a perfect crease.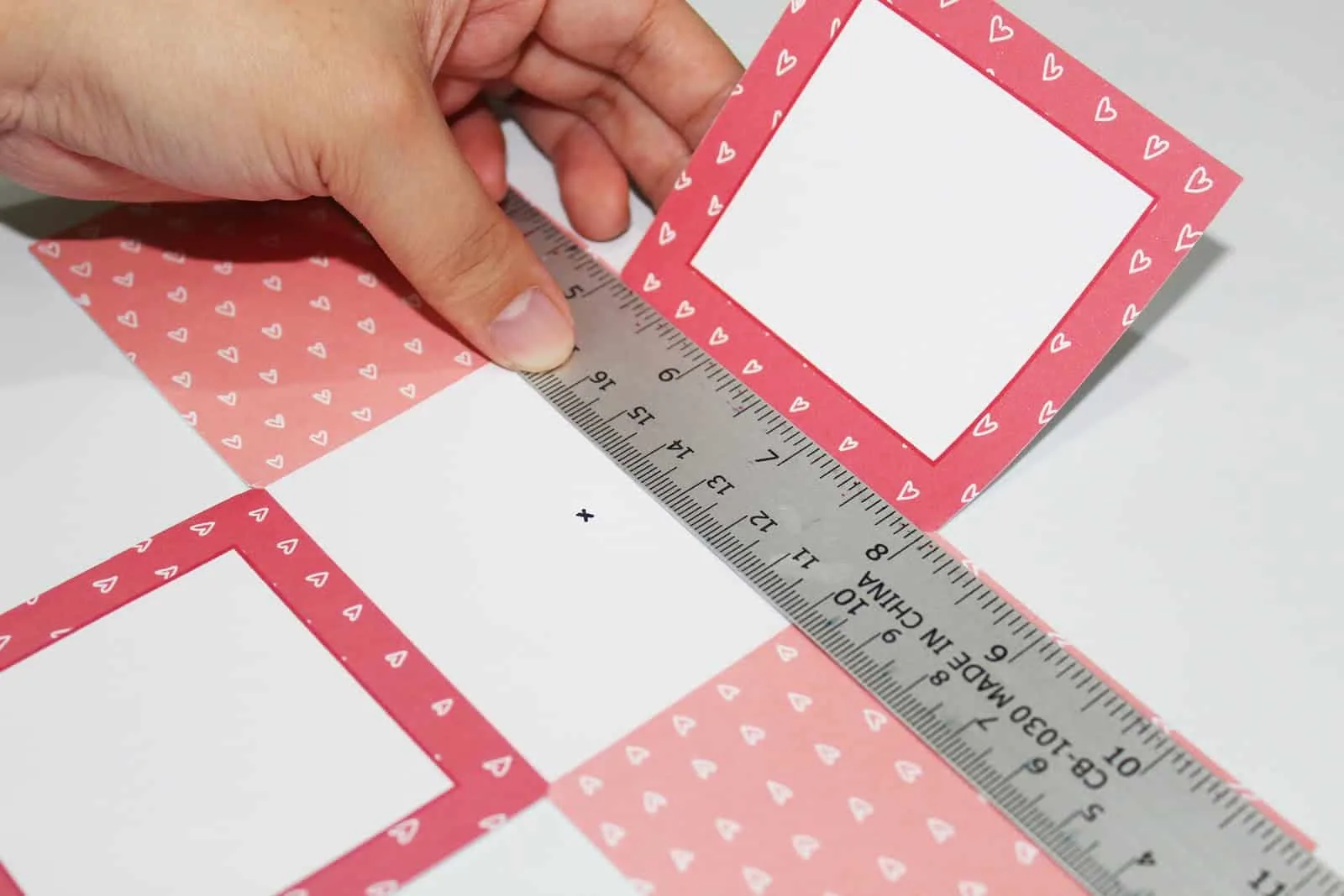 4. Personalize your explosion box pages by sticking photos of you and your kids! Leave it out to dry.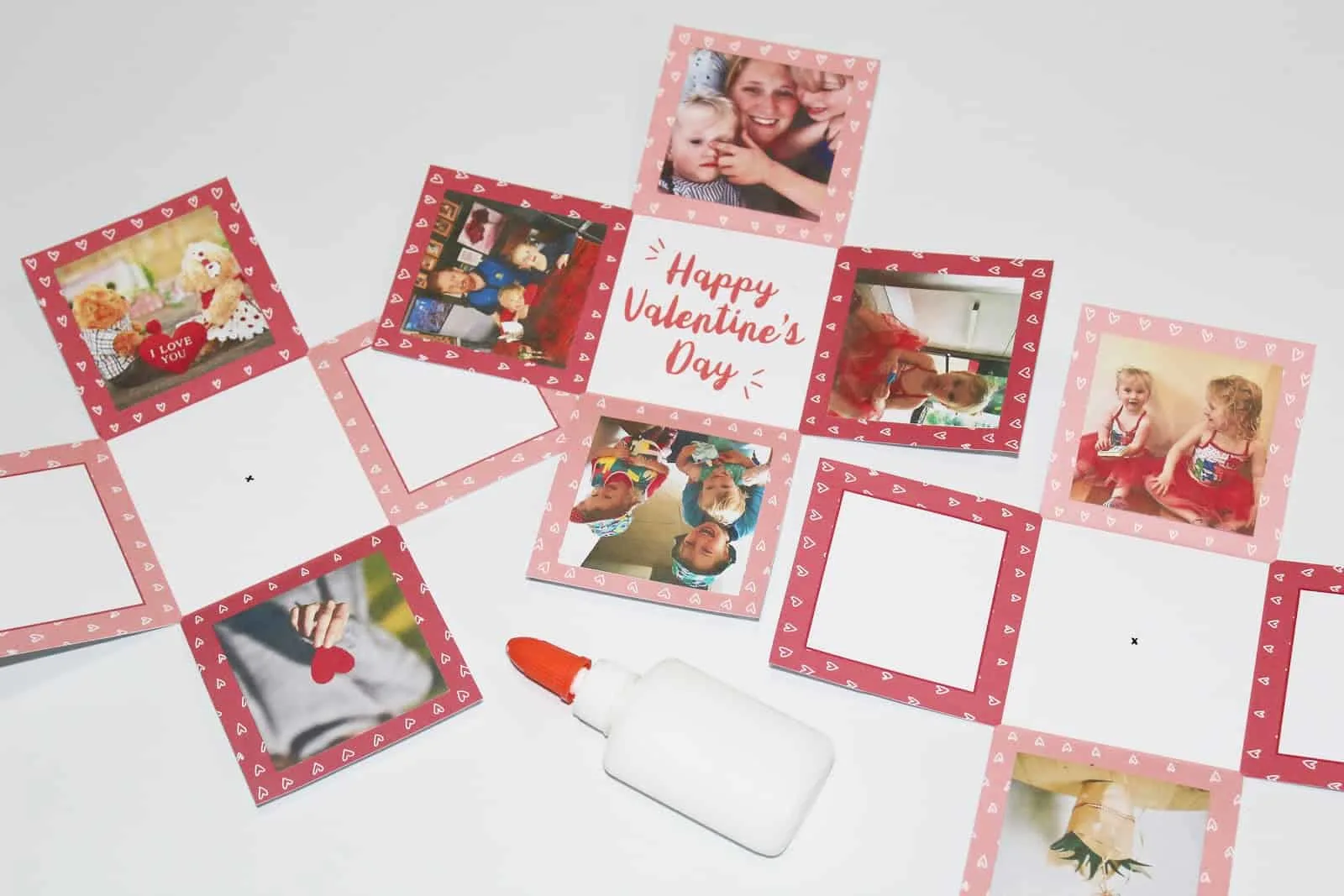 5. Now it's time to write some thoughtful notes and well wishes on the pages. Let your kids write their notes too.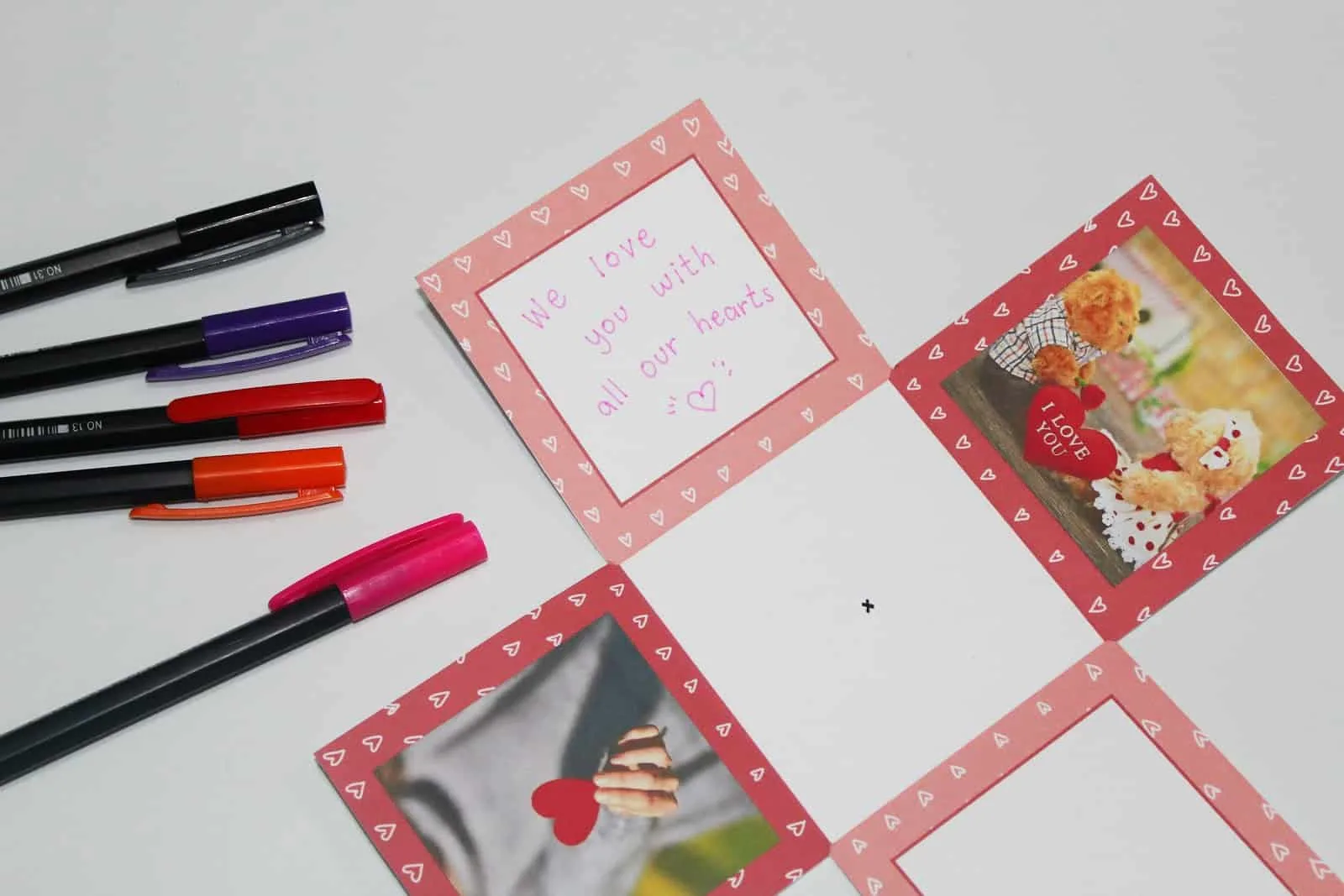 6. Apply glue on the explosion box pages where there is an "x" mark on it.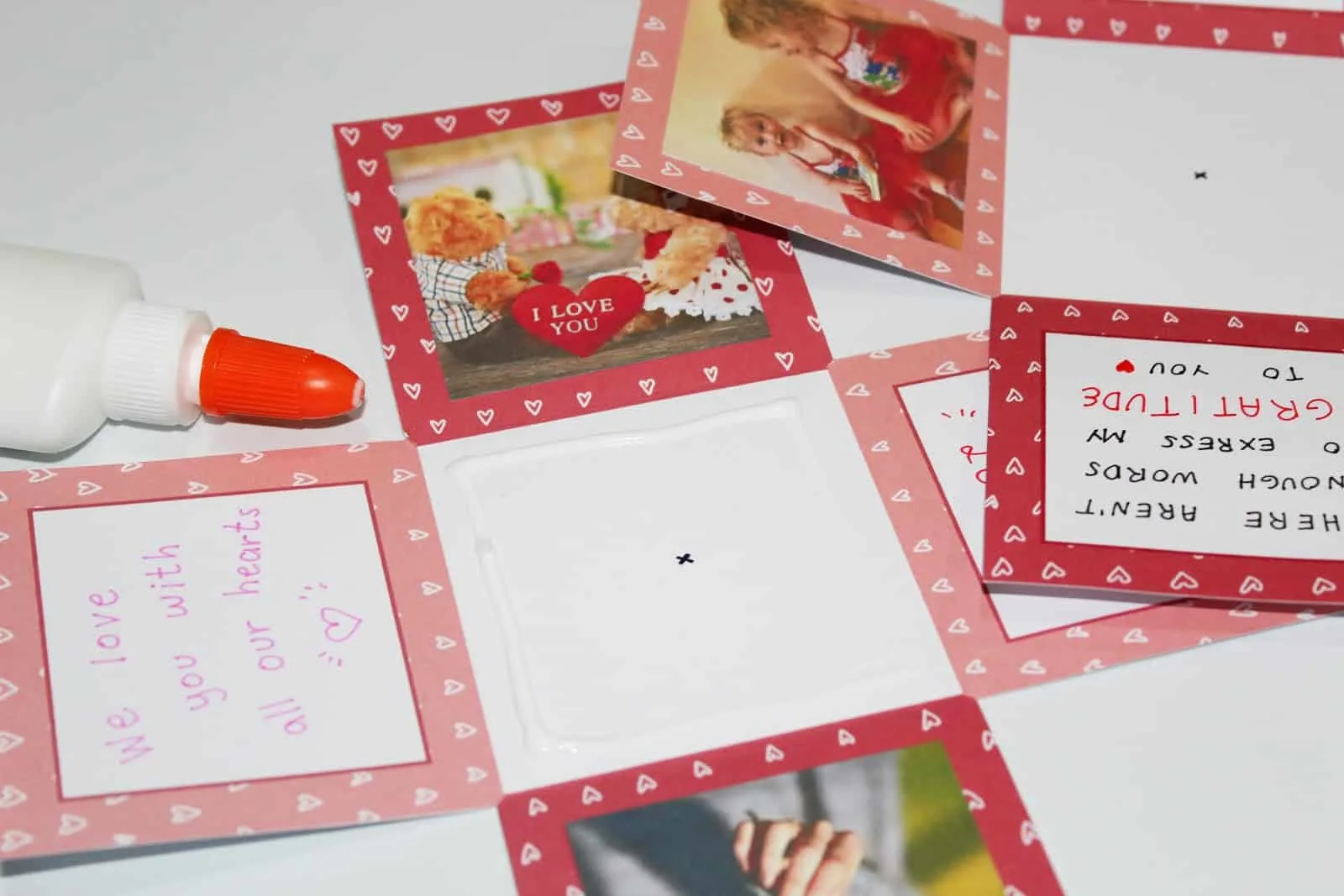 7. Put together all pages to create three layers. Make sure page 1 is on top.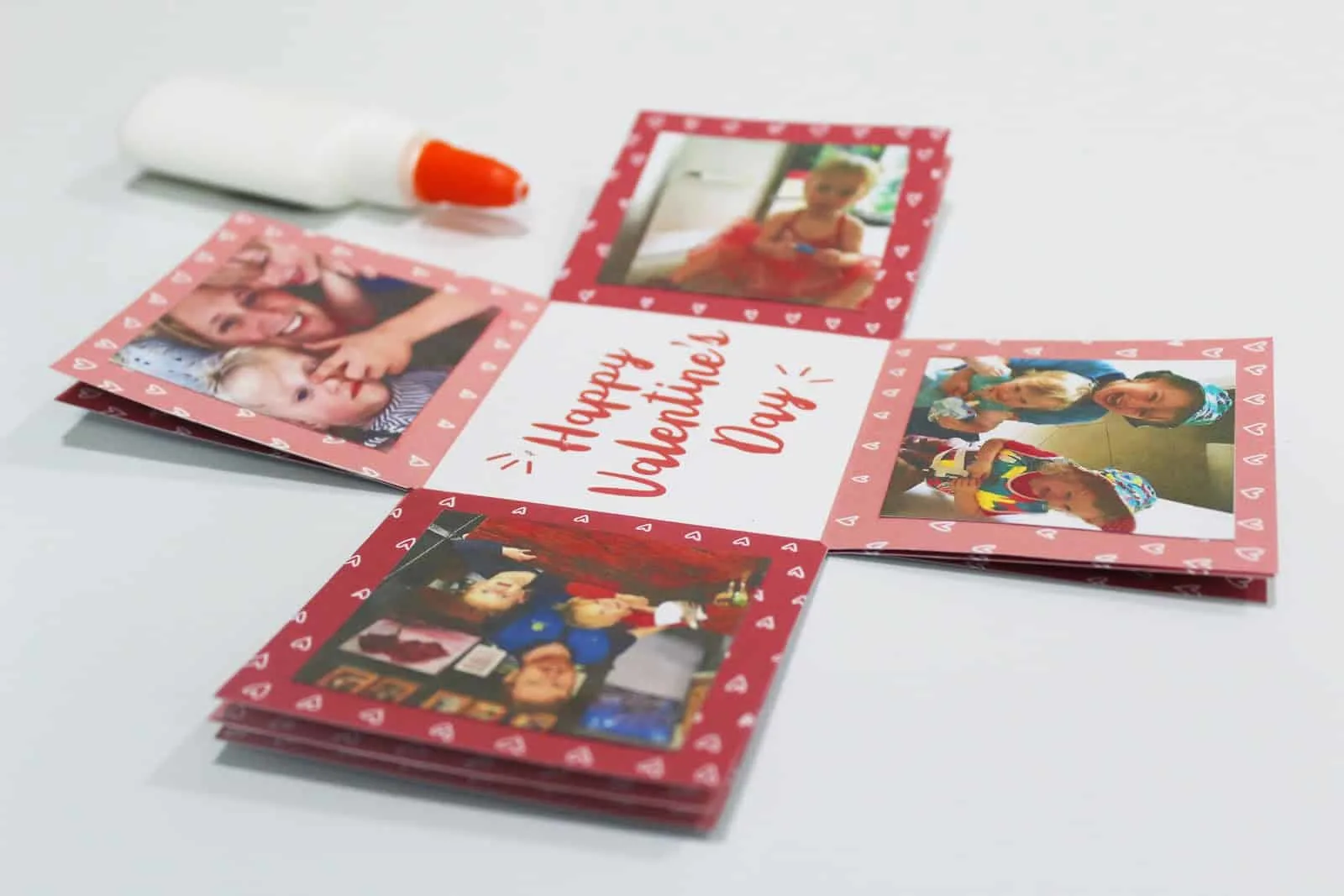 8. Now it's time to assemble the explosion box lid. Fold along the parts where the dashed lines end. Use a ruler to create a perfect crease.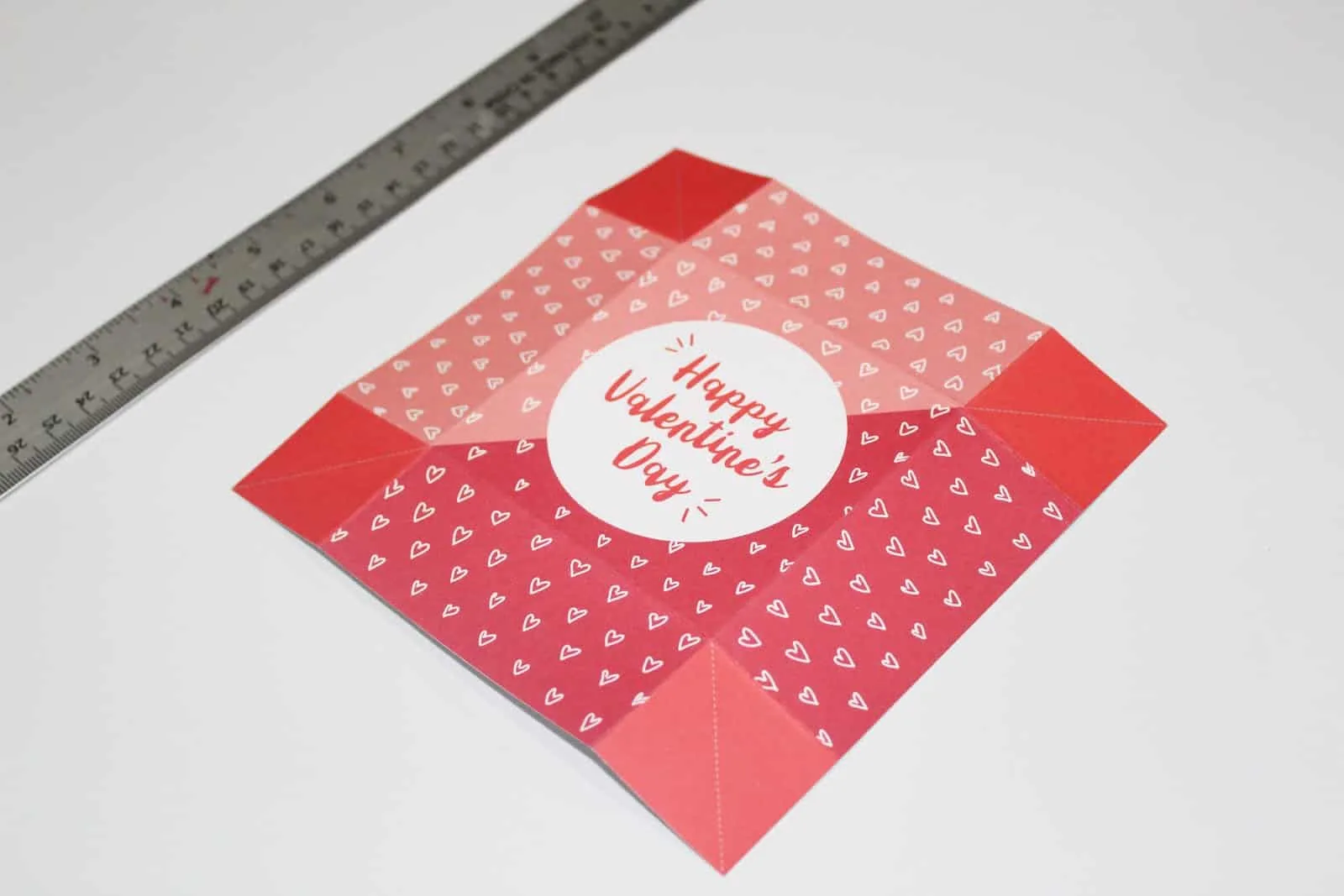 9. Now go to the square corners of the lid template and fold the dashed lines inwards.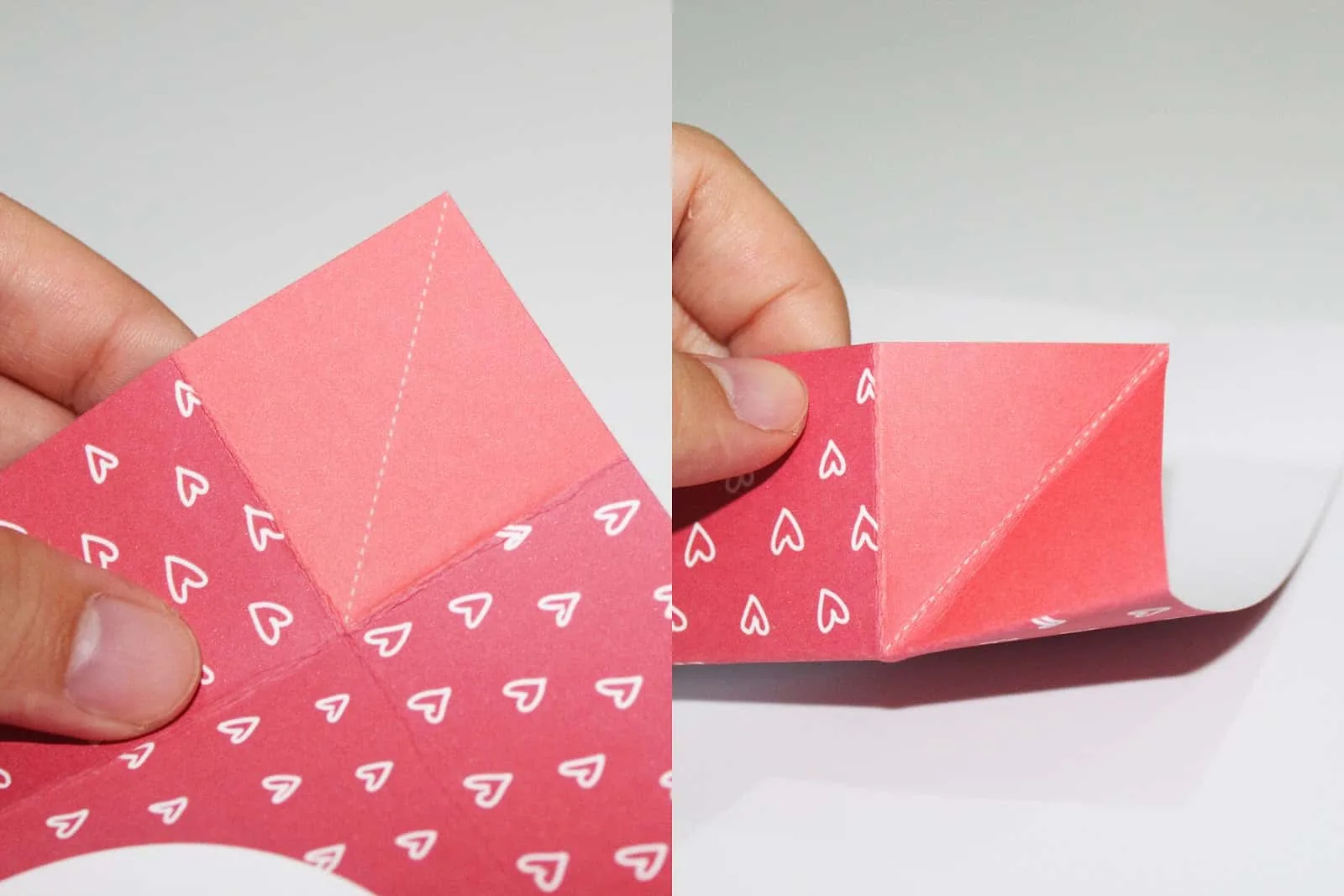 10. Apply glue onto the folded part of each square corners and stick it together. Then fold them into the inside part of the explosion box lid. Glue the fold to secure.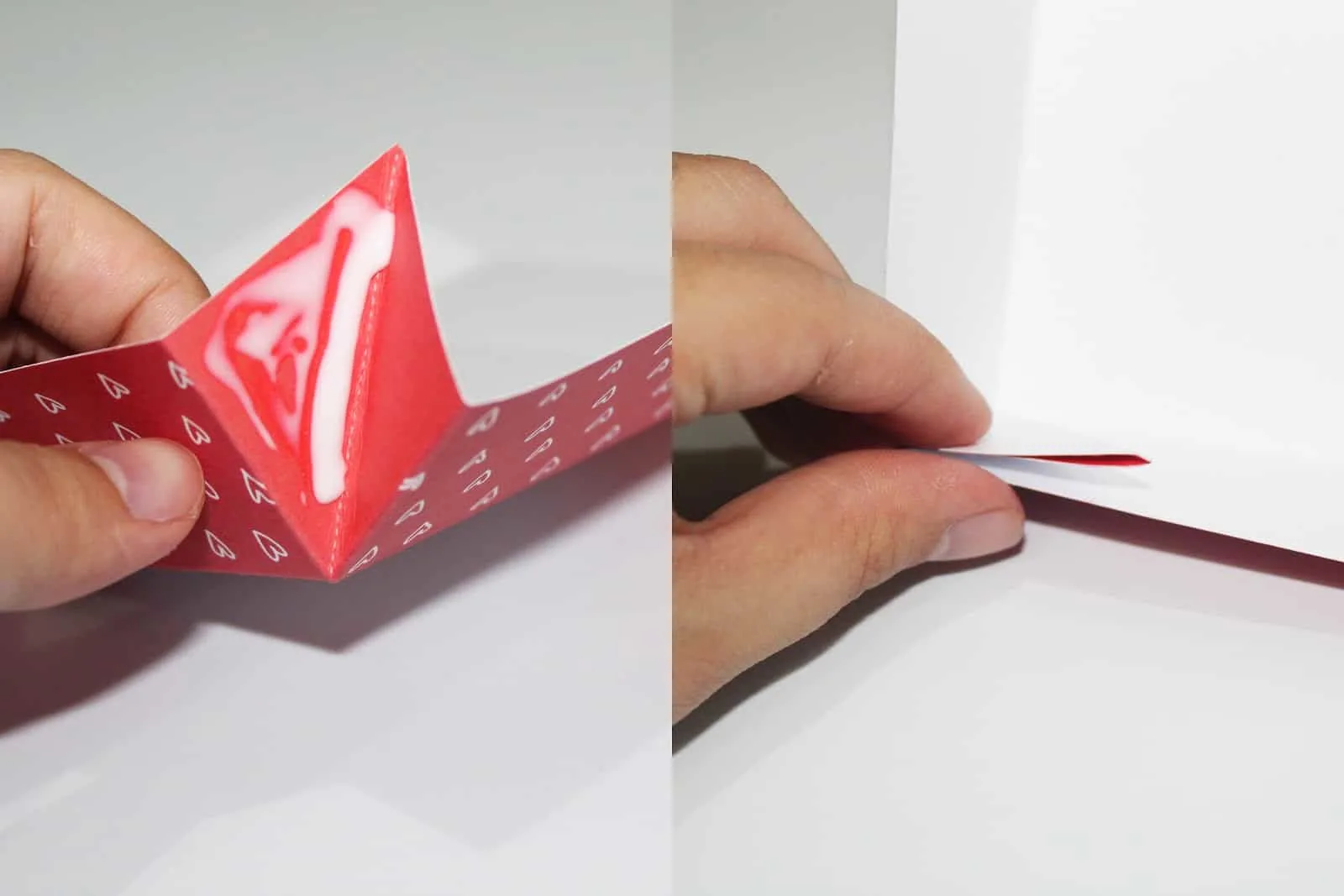 Your finished lid must look like this!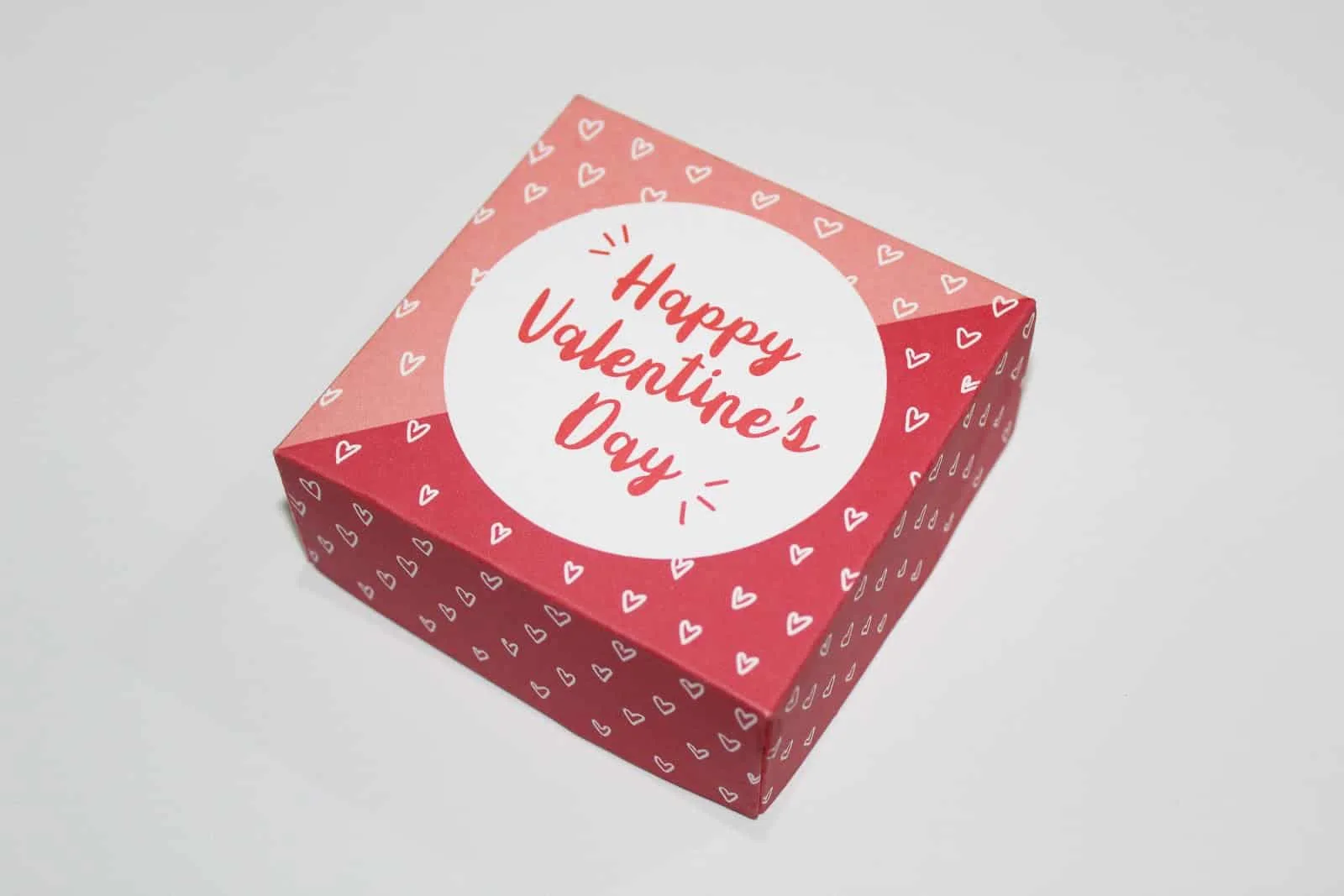 11. Fold the explosion box pages together and add the lid to the top. When you remove your lid, your pages will have the "exploding" effect!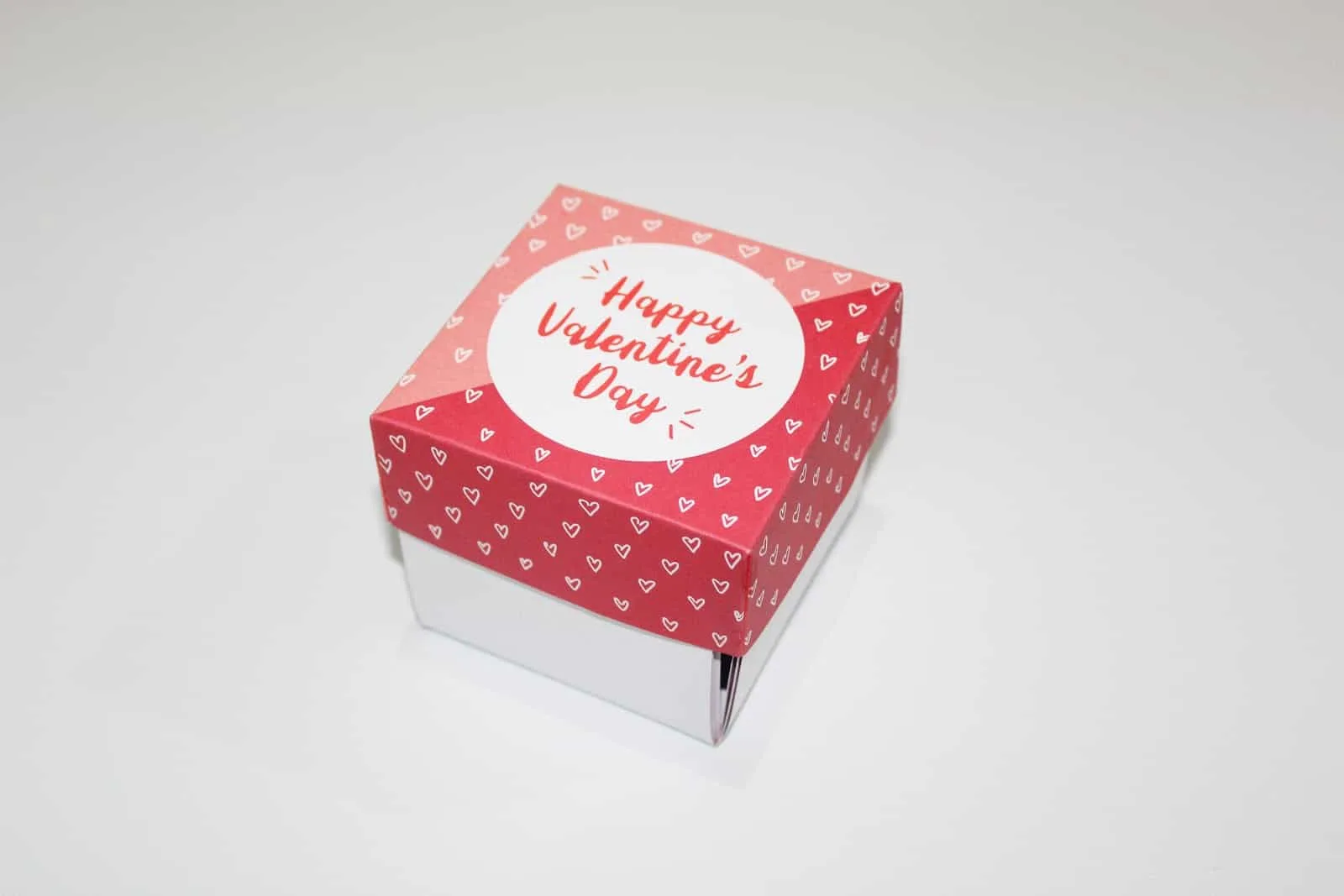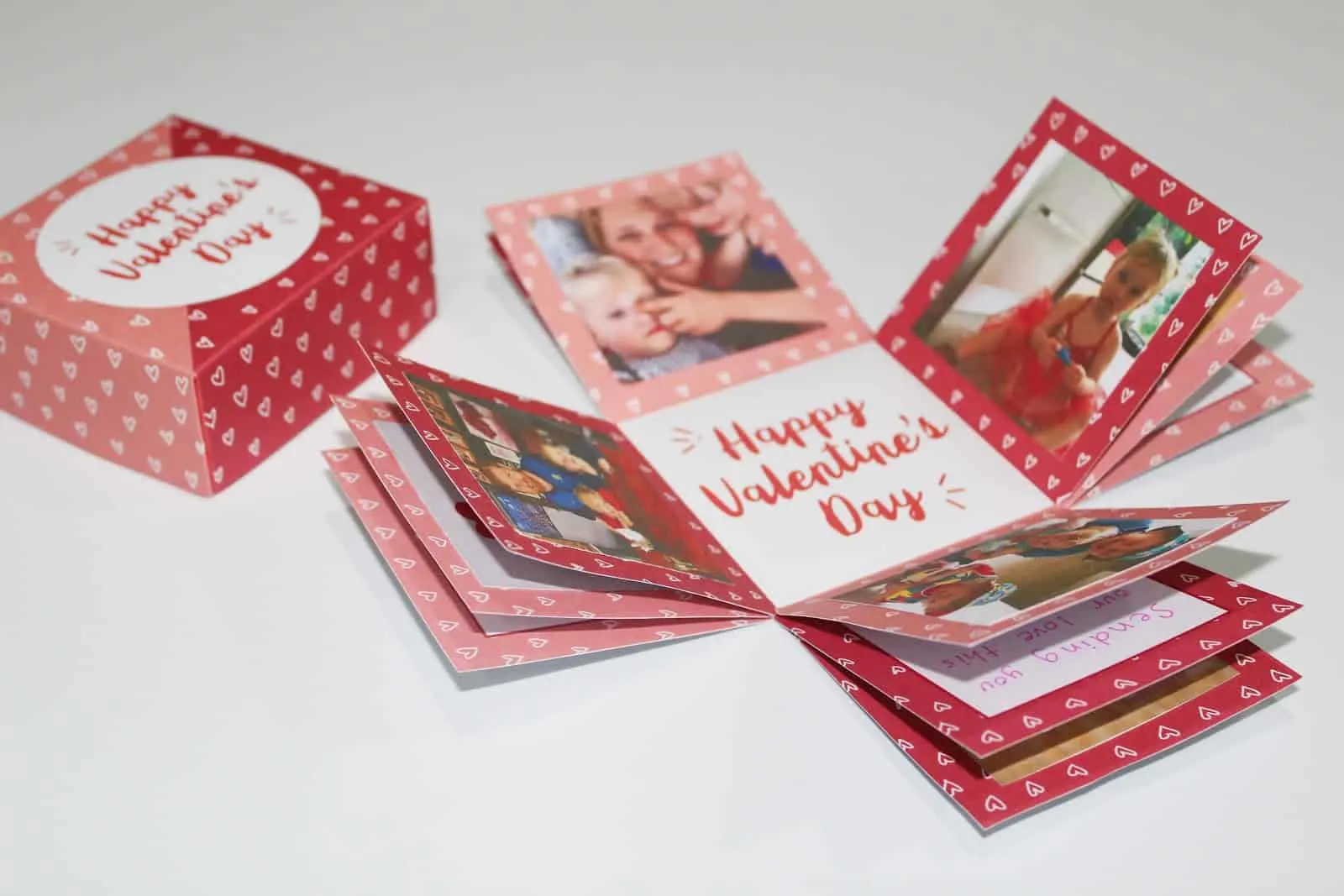 Well done! You now have your own explosion box to give to your loved ones. You can also wrap the box with ribbon. Kids will surely enjoy creating and putting personal touches when they help you in making this craft.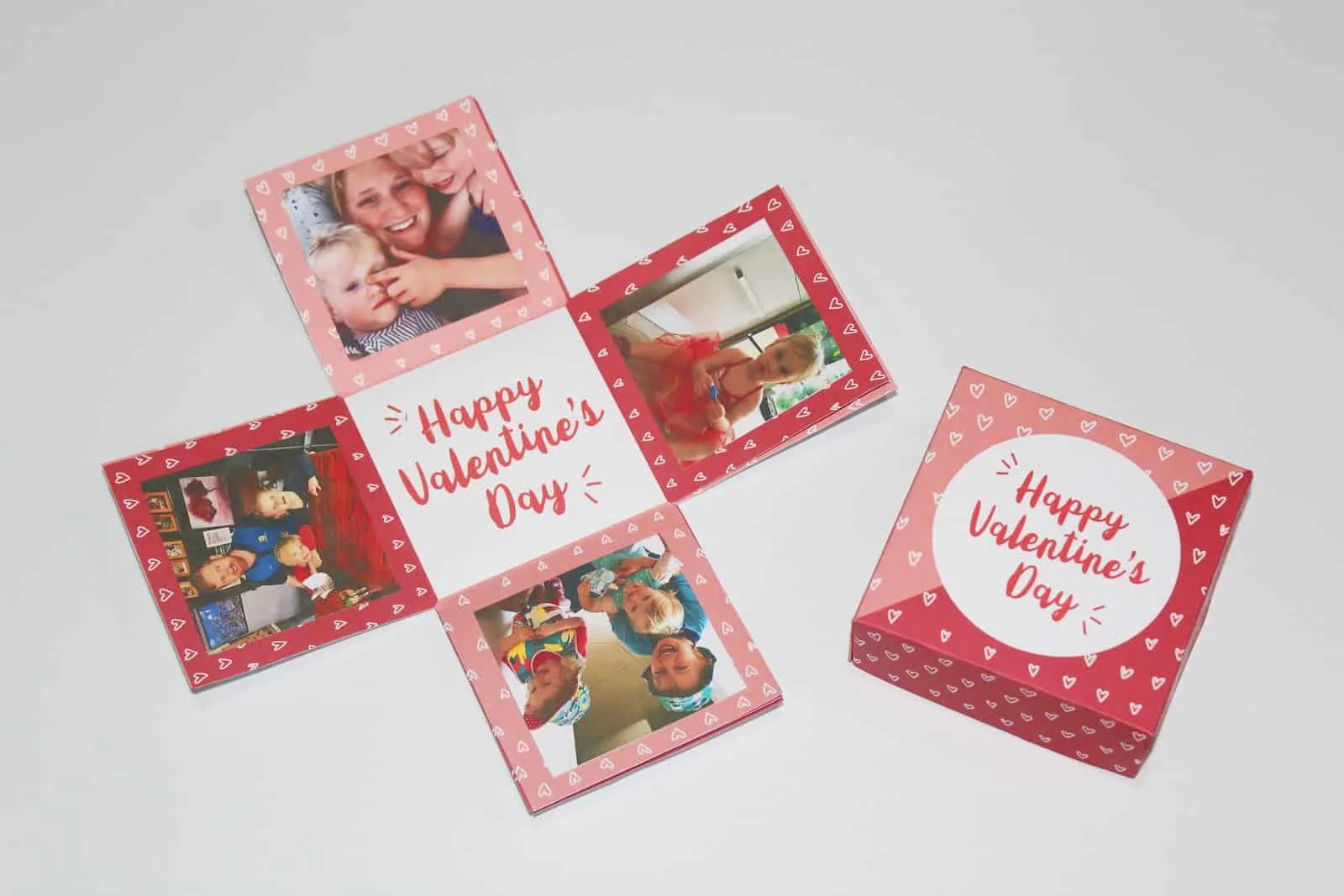 valentines day crafts
Here are some other great Valentines day crafts and printables.
Kids Craft Ideas
If you are looking for some other kids craft ideas – be sure to check out the following posts: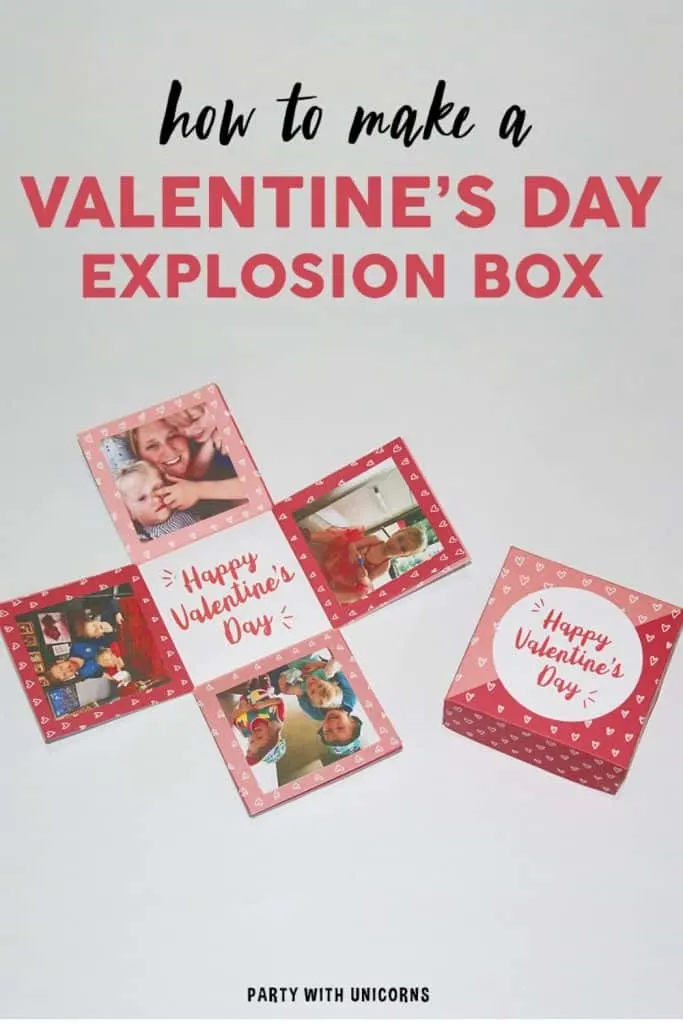 Similar Posts: